Edwardian Conservatories Henley-On-Thames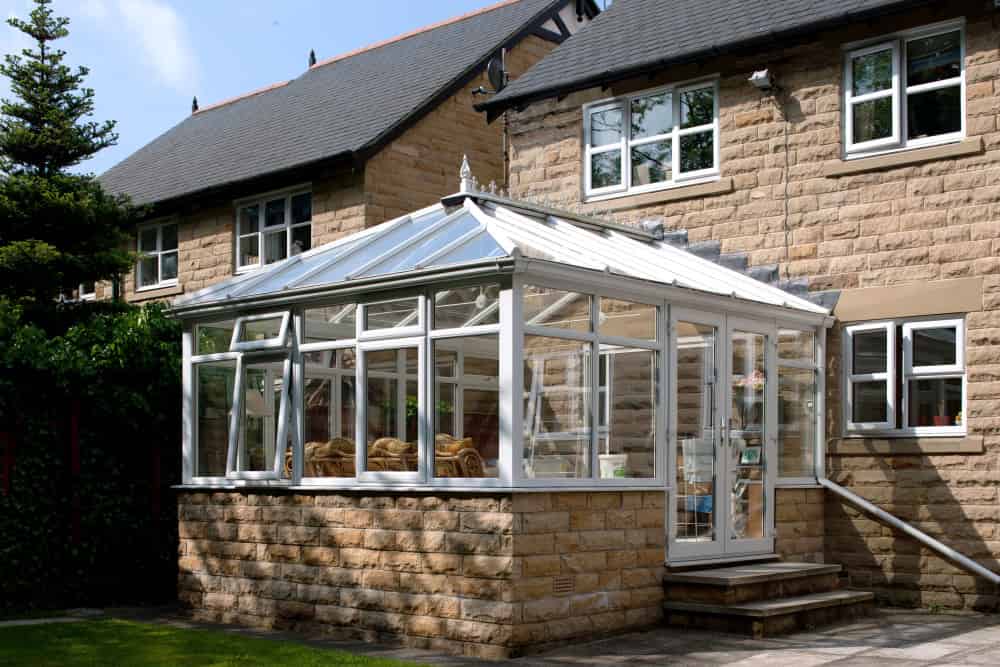 Edwardian Conservatories Henley-On-Thames
Are you looking for the very best Edwardian conservatories Henley-On-Thames has to offer? Well you're in luck! Here at Abbey Windows we supply and install the highest quality Edwardian conservatories to homes in the Henley-On-Thames area, that are also extremely energy efficient and designed to meet your unique requirements.
If you wish to create a new room that you can enjoy throughout the year then our Edwardian conservatories should be top of your list. With their square or rectangular design they are a highly popular option for homeowners with both contemporary new build properties and more traditional style homes in Henley-On-Thames.
For a highly versatile additional room that can be transformed to suit a multitude of purposes, you could use your new Edwardian conservatory in Henley as an extra lounge or dining room, a play room, beautiful study or studio, a home gym or simply a room to relax and oversee your garden – perfect in all 4 seasons!
Edwardian Conservatory Designs
There are many Edwardian conservatory designs available so Abbey Windows can work with you to create the conservatory that you've always dreamed of that works perfectly for your home and lifestyle. Our Edwardian conservatories are designed to blend seamlessly with your existing property, so it will look like it is part of your property and never look like an eyesore.
Our Edwardian conservatories in the Thames Valley area allow plenty of natural sunlight to enter your new room, as well as lovely fresh air to circulate your home. Thanks to our energy efficient double glazed uPVC windows and doors, your new conservatory is cleverly designed to keep your conservatory warmer in the winter and cooler in the summer.
Edwardian conservatories, also sometimes called Georgian conservatories, offer the perfect square or rectangular footprint that allows you to arrange your chosen conservatory furniture perfectly. Unlike Victorian conservatories you won't have curved angles to contend with, so you will be able to choose furniture that works best with the straight lines.
With any of our conservatory designs you will benefit from our wide range of colours, styles and finishes. You can decide whether you want a different colour on the inside compared to the outside of your windows, this is a superb option if you want a darker shade on the outside to match your current windows but would prefer a brighter white shade for the interior of your new conservatory.  This is absolutely no trouble!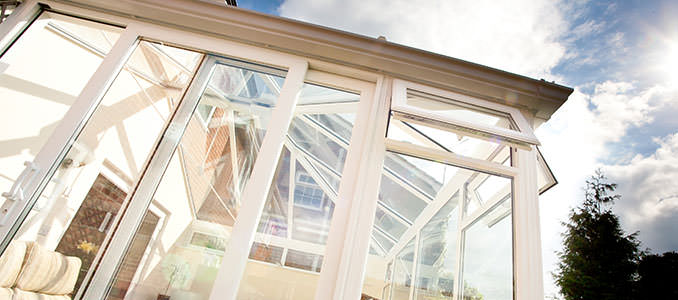 Edwardian Conservatory Roof
With each of our conservatory installations there is a wide range of roofing options. Our Edwardian conservatory roof choices include the exceptional solar control glass roofs. These can be incorporated into your new Edwardian conservatory build that controls the temperatures within your new room.
Conservatory roofs in general consist of two options: polycarbonate or glass. There are different advantages to both roofing choices. Polycarbonate roofs offer a double thickness of 35mm and are the most economical choice. The chambered polycarbonate creates a clear view with standard thermal insulation. Alternatively, glass roofs offer a variety of U values that control the thermal insulation of your Edwardian conservatory. If you're looking for the ideal temperature throughout all 12 months of the year then our conservatory glass roofs are a fantastic choice.
Edwardian Conservatory Prices
If you're interested in finding out more about our Edwardian conservatory prices then head over to our contact page where you'll see our phone number, email address and contact form – all super easy ways to get in touch with our friendly and professional team here at Abbey Windows in Thames Valley.