Front Door Accessories – Style and Security
If you're designing a new front door, there are many accessories to choose from that offer style and security improvements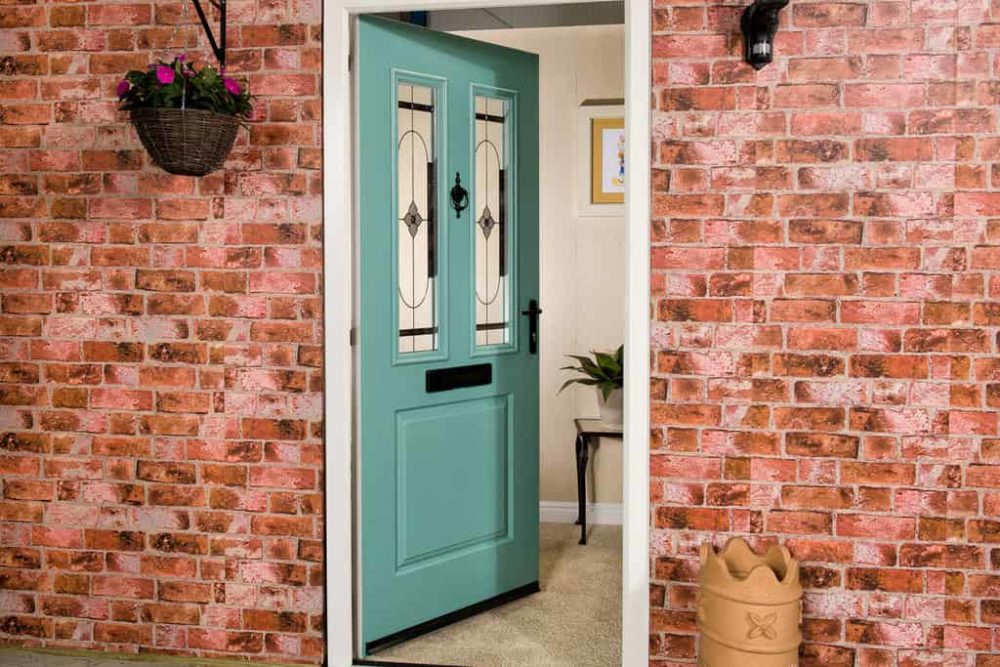 There's a lot to consider when it comes to choosing your new front door, since there could be a multitude of reasons why you're looking to change from your existing one. Are you looking to win more kerb appeal with a stylish appearance that makes you stand out on your street? Do you want to enhance the security and thermal efficiency of your home for total peace of mind? Whatever you need, we can help.
Once you've chosen your front door profile, whether you opt for a strong and secure composite door, a versatile uPVC entrance door or modern aluminium door, the options are only just beginning. You can make your home look unique to you with the addition of front door accessories and furniture to make it look and perform precisely the way you want it to.
When it comes to choosing these accessories, it's important to consider which features that you will be enhancing are most important to you, and the main two focuses for homeowners are often style and security. If you're in the market for a new front door, which is most important to you, and what are the options available?
Here, the experts at Abbey Windows will take you through some of the choices you can consider for your front door accessories, so you can choose the door furniture that meets your standards of style, security and more.
Front Door Accessories for Style
Homeowners are often unsurprisingly, and quite rightly, drawn to aesthetics when choosing their new front door. There are many different styles available, with a vast palette or colours and finishes to choose from. You can match the existing aesthetic of your heritage home with an authentic appearance, or you can maintain a modern a chic style for your new build with the latest on-trend shades and profiles.
What's more, there are many front door accessories you can consider in order to enhance this appearance further. Trusted installers like us will give you total control when it comes to your new door's style. You'll be able to choose from a range of handles, knockers and letterplates earn the appearance you've always wanted.
The possibilities and combinations are almost endless. If you've chosen a modern door colour like black or anthracite grey, you may want to opt for a similarly sleek and on-trend colour scheme for your front door furniture This makes chrome or stainless steel and excellent choice.
Similarly, if you have a period property or heritage home with a new door to match, you'll want a cohesive aesthetic for your front door accessories' style. For a traditional look, you will want to consider bronze or gold. This presents a classy aesthetic in line with the authentic look you've chosen for your replacement door.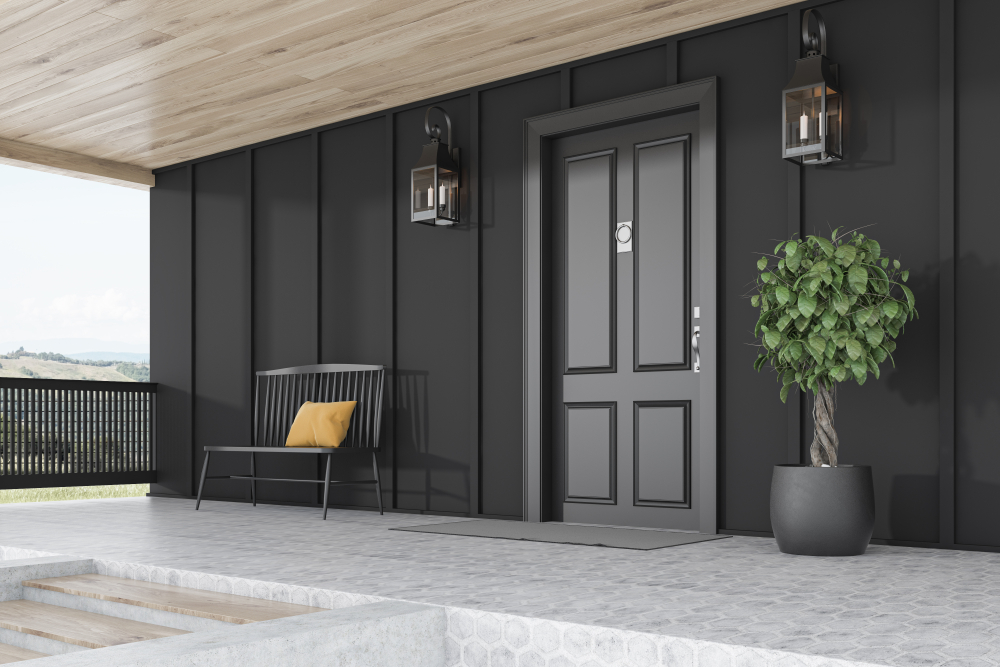 Front Door Accessories for Security
Front door accessories allow you to make your home more secure as well as stylish. At Abbey Windows, we believe that homeowners shouldn't compromise when it comes to choosing their replacement door. There are many additional features you can add to your front door from our array of furniture to make your home more secure than ever.
There are some front door accessory options that are stylish as well as high security. Modern handles and doorknobs are just one type of door furniture that gives you advantages across the board. The latest front door accessories available are tough and reinforced, able to resist forced entry attempts as potential intruders will find it harder to break into your home.
This gives you total peace of mind that not only will your front door accessories and overall aesthetic of your home attract plenty of attention from envious neighbours and passers-by – you'll ensure that if for some reason you're attracting the wrong kind of attention, your new front door will keep you safe and sound.
Many homeowners are also looking to smart locks and electrical keypad-operated locks and bolts to give your home a technological advantage over any potential intruders. While this isn't something we offer at Abbey Windows, these additional door furniture options will blend seamlessly with the wide range of aesthetics we offer from our range of front door styles. No matter how you want to enhance your front door security, our versatile installations will be able to match whatever you're looking for.
Front Door Accessories Without Compromise
Look to Abbey Windows as your trusted installer to benefit from the best of both worlds when it comes to your front door accessories. We present you with a wide range of door furniture options and collaborate with you to understand the best fit for your home. Or, if you have a firm idea in mind, we'll make it a reality.
Our front doors in a range of materials and styles can be customised with your choice of colours, finishes – plus a comprehensive array of hardware accessories, including handles, knockers, letterplates, locking mechanisms and more. The choices are endless and entirely up to you.
When designing your new door, it's important to work with a trusted local installer who puts your needs and priorities first. At Abbey Windows, we'll support you every step of the way to make your dream door a reality, outfitted with the front door accessories that are stylish and highly secure without compromise.
If you would like to talk through the options of your front door accessories with a member of our friendly and expert team, you are welcome to call us on 01189 566 866 or contact us online. You can even get a free online quote for a front door that matches your exact specifications today.
Don't delay, choose your bespoke front door accessories and hardware furniture with Abbey Windows.