How Can Bifold Doors Enhance Your Home?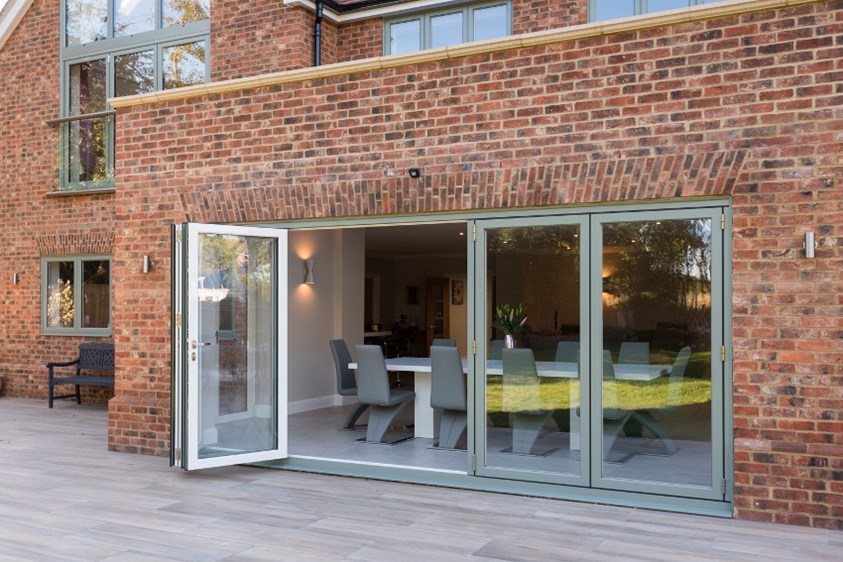 At Abbey, we have many different bifold doors for you to consider. Bifold doors come in a range of stunning designs and materials, from aluminium to uPVC. But how can they improve your home? Read on to find out more.
When you consider a brand new bifold door, it has a positive effect on your home. This is because, first and foremost, it is customisable. There are so many different colours and accessories to go for which can really enhance your personality. In terms of colours, there is a vast range to choose from, so you can either go for something that blends in seamlessly with your property or go for something that adds a splash of colour and vibrancy to your home. There are many different options to choose from, so pick something that is right for you.
If for instance, you have a bifold door with a conservatory, then it can help enhance the visual appeal of your home. You can also benefit from a style that is durable and stands the test of time. Your doors are also very soundproof which works when combined with the double glazing window. This will protect you from outside noises, so if you are living near an airport or a busy area, then these sounds will be reduced to a whisper. What's more, these sounds can also protect you from the rain and hail as well, so if you want a private space where you can read a book or relax, then a bifold door is the perfect thing for you.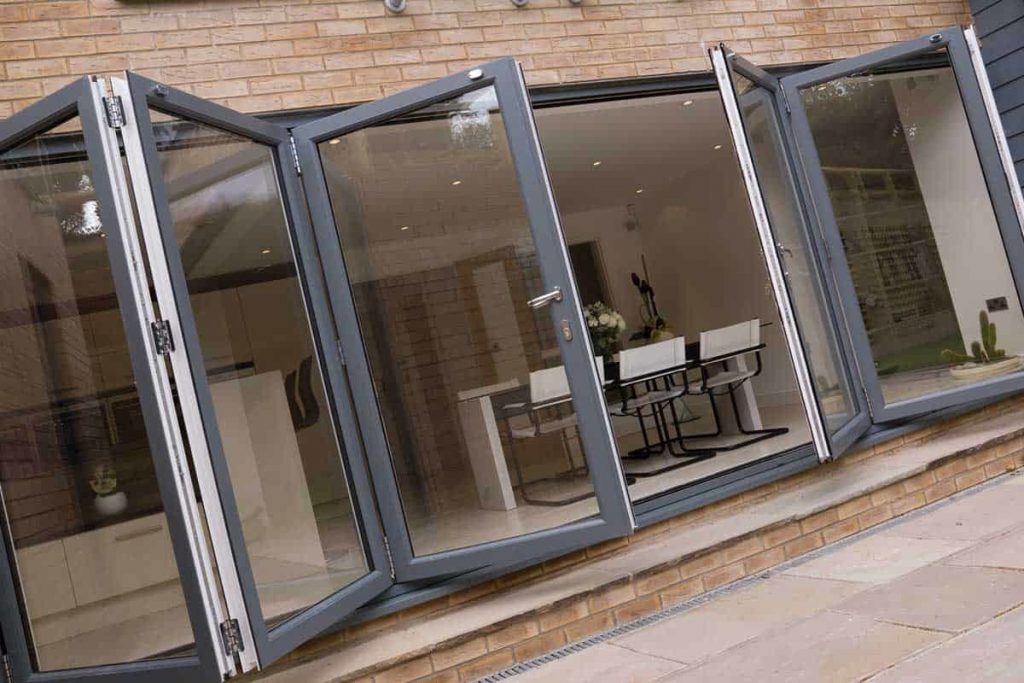 The door will also bring in plenty of natural light as well which can give you and your home plenty of airflow. This will work wonders for your finances because you can save plenty of money on your heating and energy bills. The doors themselves are useful because they help you stay warmer in the winter and cooler in the summer. You don't even have to use your central heating or thermostat either. Your bifold door folds out like a concertina, which will help bring fresh air into your property. As a result, you can take advantage of a cool breeze that comes straight into your home.
A bifold door can visually enhance your property because it looks fantastic. Its massive shape and big glazing panels will encourage you to sell your home faster if any buyer is interested. This is because the door itself is very sturdy, durable , and can handle extreme weather conditions as well. Your home can be kept safe from robust winds and secure from any intruders who try to break into your property. The door is also extremely tough and durable because it is flexible enough to retain its original shape and structure in the long run. This is done by the inclusion of steel reinforcements to make sure the doors are structurally sound so they don't crack, bow, or warp. The double glazed panels will also reduce the glare of the sunlight so that any furniture gets discoloured.
The doors will enhance your property because they are so easy to clean and don't need a lot of maintenance. Whichever material you choose between uPVC or aluminium, all they need is to be wiped down with a damp cloth and it will look as good as new. The doors will last you for a very long time which can save you lots of money on repairs. Even in wet weather where other materials might get damaged, aluminium or uPVC can last for a very long time without minimal worry.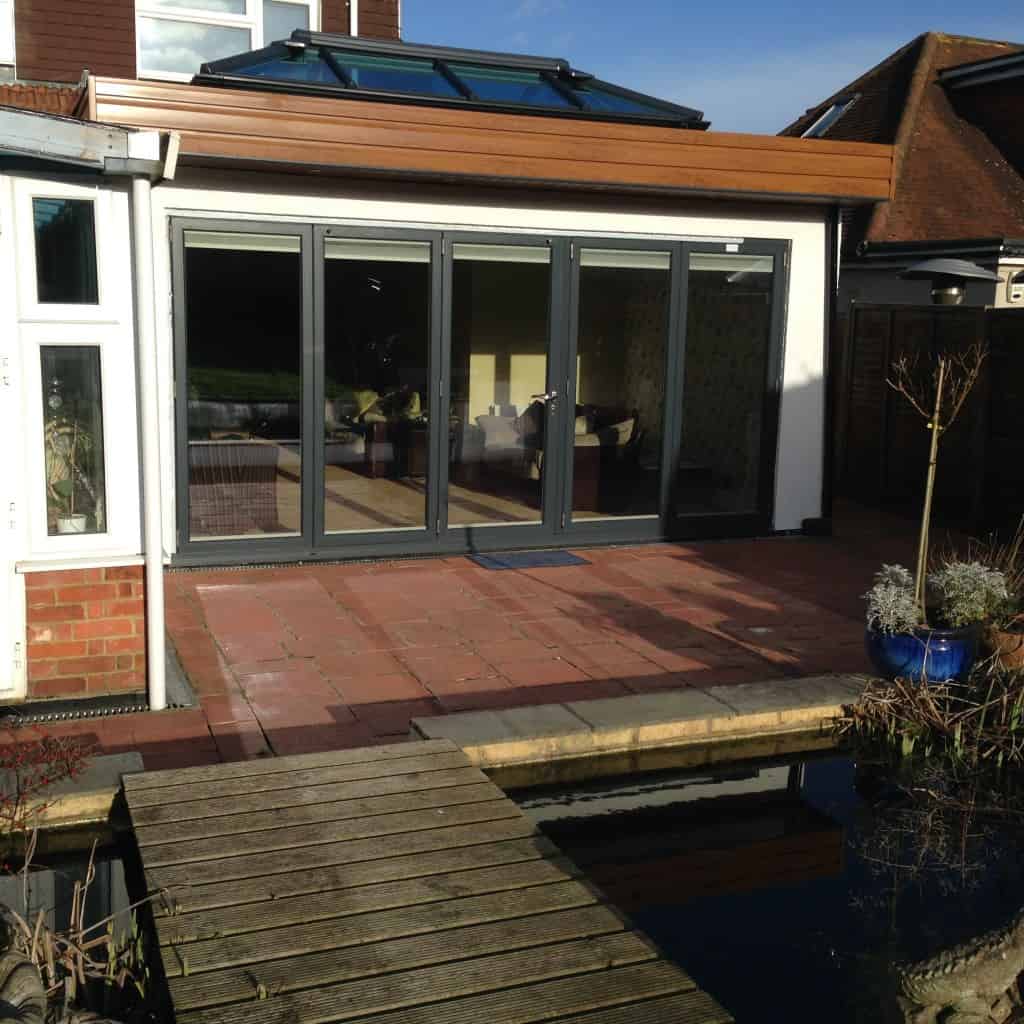 Your bifold doors are very energy efficient because they can help you trap natural heat indoors. This will help combat rising energy bills. What's more, at Abbey, we offer different types of glass, from Low E glass to toughened glass. It will help you save plenty of money on energy bills so you can spend it on the things that are most important to you. What's more, Low E glass will help reduce your carbon footprint, saving the environment and setting you up for a greener future as well.
We hope that you found this article helpful on how bifold doors can enhance your home's visual appeal. At Abbey, we have a plethora of bifold doors you can consider. If you want to build your new door from scratch, you can use our online quoting tool which will help you. Here, create every bit of your door and we will return with a bespoke price.
Alternatively, if you have any more questions, feel free to get in contact with us via our online contact form or call us on 0118 956 6866. Our friendly team will be happy to help you.