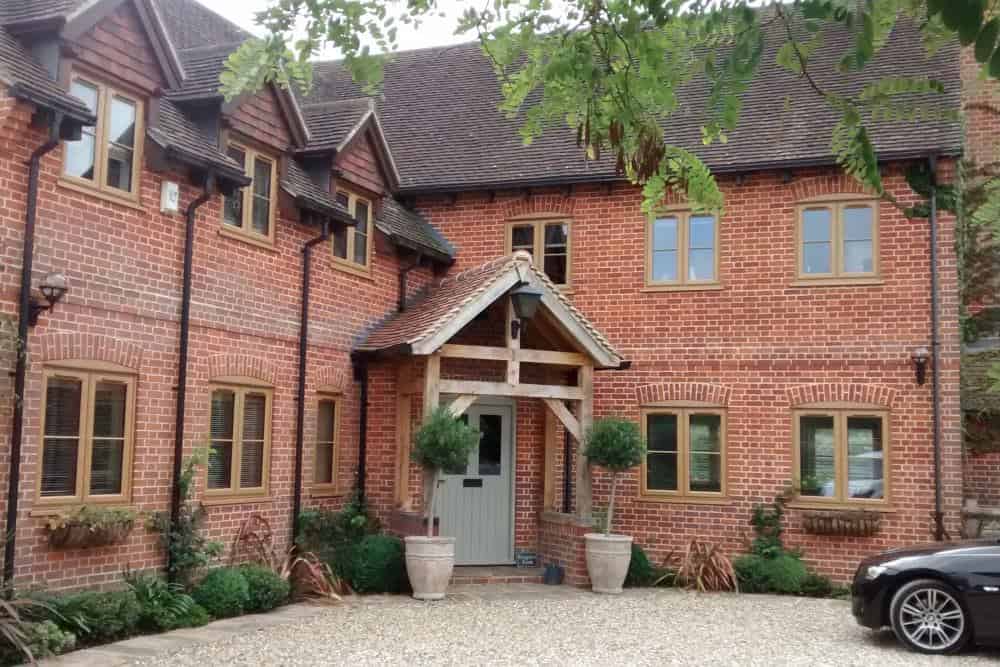 Here at Abbey Windows, we're always keen to keep up with the latest trends – especially when these advancements benefit you, the homeowners. So, when we learned that there was an even more secure locking mechanism on the market that we could be offering, we didn't wait a single second longer.
Sac window locks are one of the safest, most secure and technologically advanced choices that you as a homeowner can make when you choose your new windows. They have an excellent reputation in the industry and are widely renowned, recognised and respected for the advantages they offer.
This window hardware is expertly designed and refined to keep you and your loved ones safe inside your home. There's so much to consider when you choose your new windows that it can be a little overwhelming – you're thinking about the style and colour of the frames, the look of the double or triple glazing, as well as the functionality for your home.
It can be easy to overlook window security, but it's important not to.
What Are Sac Window Locks?
Our Liniar uPVC windows are outfitted with the latest security by market leaders Truframe. This means that throughout the entire process, from when you design your windows to when Abbey's expert team installs them, exceptional security is at the forefront of everyone's minds.
For total peace of mind, the Sac window lock has been introduced. You can rest assured that your new windows will be hand-finished to the highest quality and outfitted with modern and highly secure stainless steel locks.
We want you to have total peace of mind all through the process – which means our friendly aftersales team are as much an important part of the installation as the designers and fitters. If you have any problems with your window locks, you can get in touch.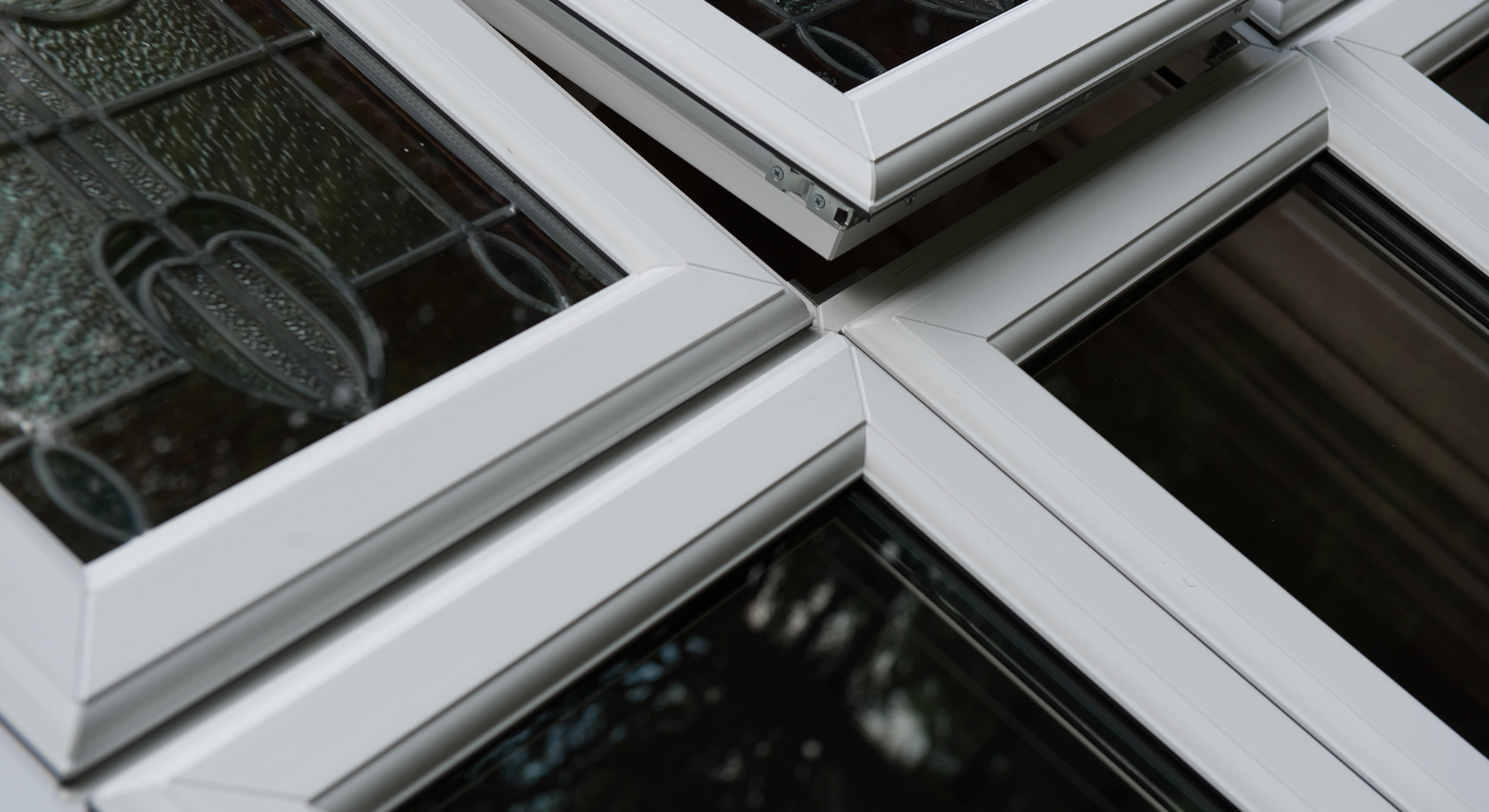 Highly Secure – Guaranteed
Our Sac shootbolt locks have been accredited by Secured by Design. This is a UK Police initiative that rigorously tests our uPVC windows to resist the latest and most prevalent forced entry attempts. As SBD's preferred specification, our Sac locking system affords you an exceptional level of security against potential intruders to your home.
At Abbey Windows, we do everything we can to make sure that your home is protected. Sac window locks add an almost impenetrable layer of security to your property. However, sometimes burglars remain undeterred and will do whatever it takes to force their way into your home. In the unlikely event of a break-in, Truframe's Sac window shootbolt locks are covered by a guarantee of up to £7,500 (terms and conditions apply).
Your new uPVC window locks are also covered by an exceptional 10-year mechanical guarantee.  For a whole decade following installation, you are covered in the similarly unlikely event that your shootbolt locking systems suffers a mechanical failure that affects its functionality.
That way, when you invest in uPVC windows from Abbey with Sac locking hardware, you can rest assured that they will stand the test of time and continue to perform perfectly for you.
Let's Talk Technical
The components of our Sac window locks are precision-engineered and expertly refined to the latest BSI standards of security for windows. We also test our uPVC windows to ensure they do exactly what they promise and keep you safe. But how exactly do they work? Let's delve a little deeper into the inner workings of our window locks.
Sac shootbolt locks are designed to be flexible and adaptable, able to perform for all properties. As an additional benefit, they take pressure away from the hinges to make sure that your windows last even longer. With tight weatherseals, your uPVC windows will enjoy exceptional protection against the elements, again ensuring a long life.
These new window locks from Abbey feature shootbolts that are much thicker in a two-direction mechanism that locks at both the top and bottom for improved security. With an 8-point locking mechanism, you'll stay totally secure. Plus, the unique Supaglide feature means that you will enjoy smooth operation even after continued use.

Advanced Security Courtesy of Abbey
There are so many features to look for when you're choosing new windows, and security is high on many people's lists. And Abbey, we wholeheartedly agree. One of our main priorities is to keep you safe in your home, and one of the best ways to do this is to ensure that our uPVC windows are installed with the finest locking systems in place.
When you choose a window from us, we want you to have total peace of mind – and that comes with the complete package of everything Abbey Windows offers. From our excellent reputation to our enviable aftersales practices and unbeatable guarantees, you can rest assured that you are receiving the best service to enjoy your new windows fully.
Our advanced security features are a major part of that. One of the main ways to help you feel happy in your home is to feel safe in it. Our latest technologically advanced Sac window locks can make that happen.
Choose Secure uPVC Windows
If you're thinking of investing in new uPVC windows for your home, there's a lot to consider – from the colour and profile style as well as the glazing – but it's important to remember security. Home renovation can be a stressful time (although at Abbey, we work closely with you to make sure it is as simple and straightforward as possible) so you want to enjoy total peace of mind in any way you want.
With our new Sac window locks, you can rest assured that you will be safe in your home.
Get in touch with the friendly expert team at Abbey Windows to find out more about the benefits of choosing our uPVC windows – including the latest security features on the market. Sac window locks offer security, exceptional performance and functionality, guaranteed.
Why not get a quote for new uPVC windows today? With our online quoting engine, you can browse all our window styles and find the one that's perfect for your property. Once you do and you set about customising it, you will have complete peace of mind that because you've chosen Abbey Windows, we never compromise – your windows are as secure as they can be.