Top Ways To Keep Your Home Secure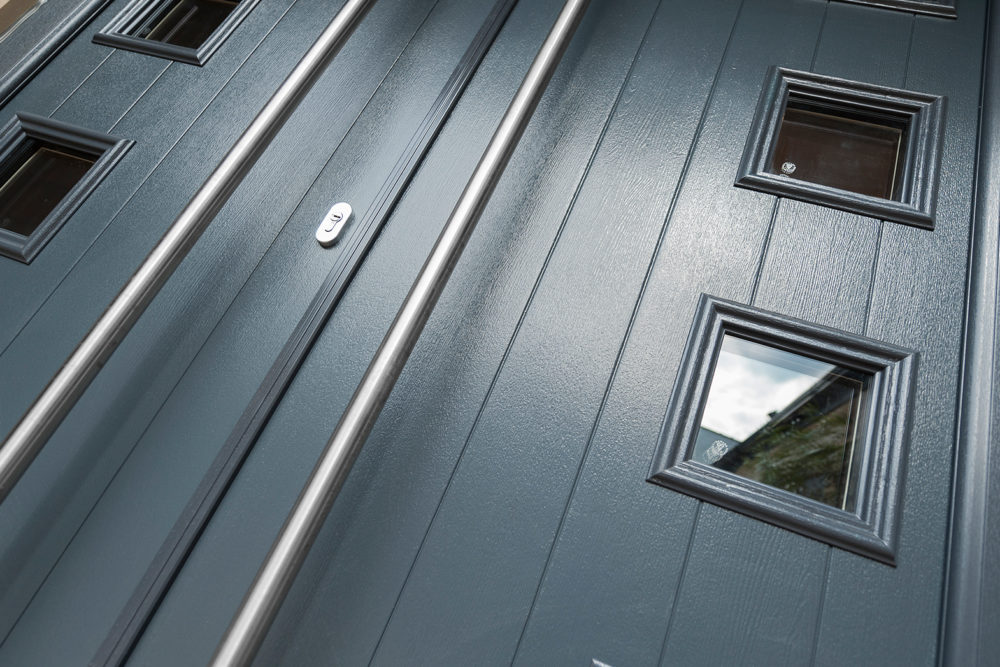 What are the top ways to keep your home secure? With any one of them, you could get peace of mind in your living space. The three most common places an intruder would try and enter your home through are through the front door, any windows, and any back doors that you might have.
As a result, getting secure designs for all of these areas can protect your home for decades to come. However, many front doors, windows and back doors aren't as secure as they make out. Over time, these products can wear down, perhaps as the result of thin materials or weather damage. Because of this, locks, hinges and handles can rust and weaken.
However, you can take control of your home's security, and enhance your living space too, with Abbey Windows. At Abbey, we offer a broad range of secure front doors, windows and back doors to give you total peace of mind. Our advanced options come from leading manufacturers in the UK, and many of them have Secured by Design-accredited hardware for protection that lasts.
Also, you can fully customise our designs with extra security options if you want another layer of privacy. You can get added locking systems, internal locking cylinders, and a range of robust handles. And, with Abbey, you can invest in the top ways to keep your home secure for less with a trusted local installer.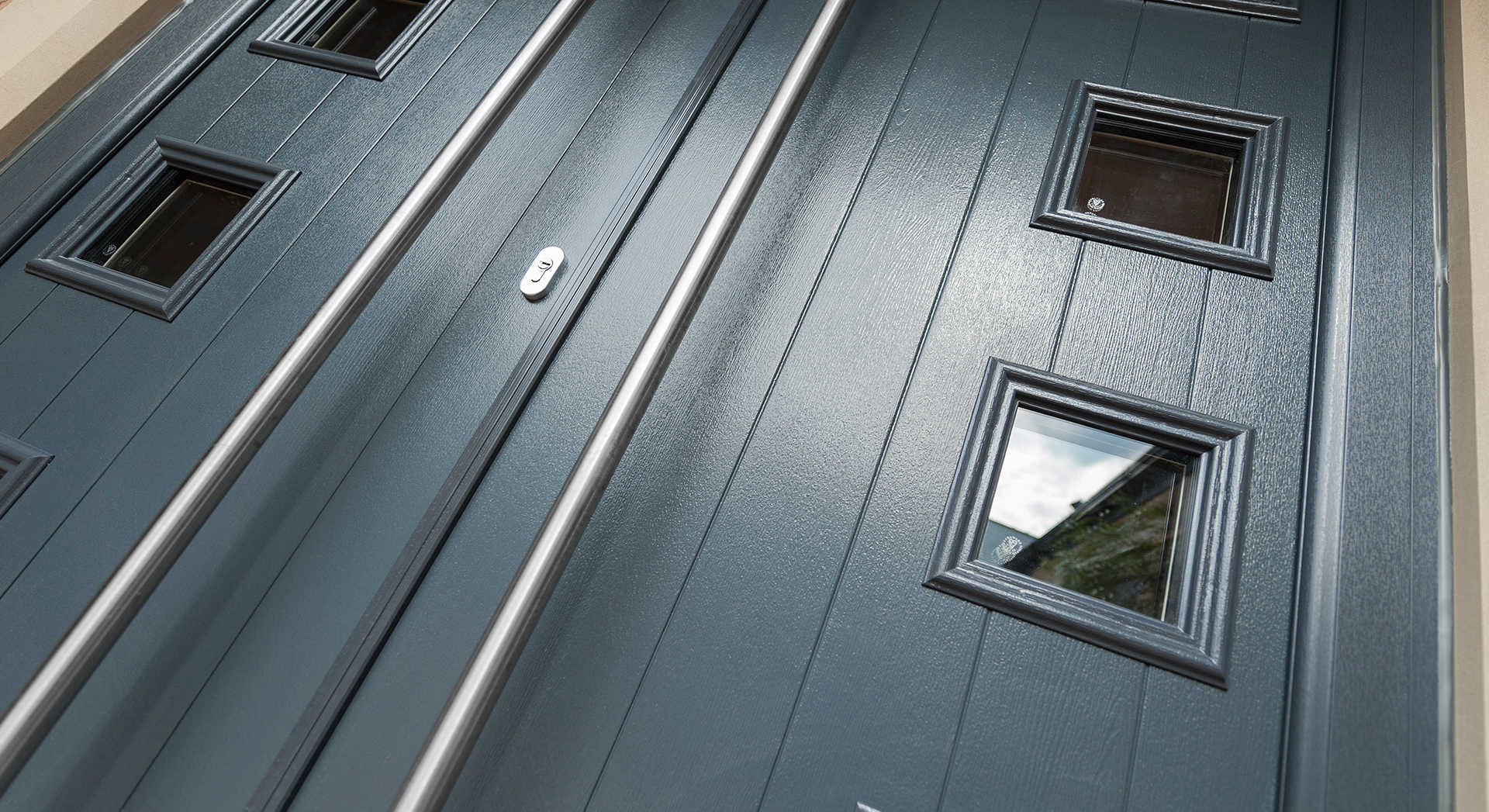 Front Doors To Secure Your Home
New front doors can keep your home secure more than any other addition. That's because the front door is the most likely place an intruder will use to enter your home. Unfortunately, older designs, which often use timber or plastic, can wear down and weaken over time. Many old doors aren't weatherproof, which means hinges and locks can rust, making them easier to snap off.
With Abbey's range of modern front doors, though, you can keep your home secure with a highly durable, impact-resistant design. We offer aluminium front doors, with a metallic build that has exceptional strength. And, for a blend of classic style with modern performance, you can choose composite front doors too.
Our front doors come packed with innovative features as standard to secure your home firmly. For example, the doors will have panels of double glazing with multi-point locking systems to keep them attached to the frame. Additionally, your locks and handles will be anti-tamper, making them almost impossible to pick.
And, in front of those security systems, you'll get a front door that is impact-resistant. Our composite door options, for instance, come with a 48mm solid timber construction protected by layers of uPVC and GRP. As a result, these doors can withstand impacts from a sledgehammer, giving you more time to raise the alarm.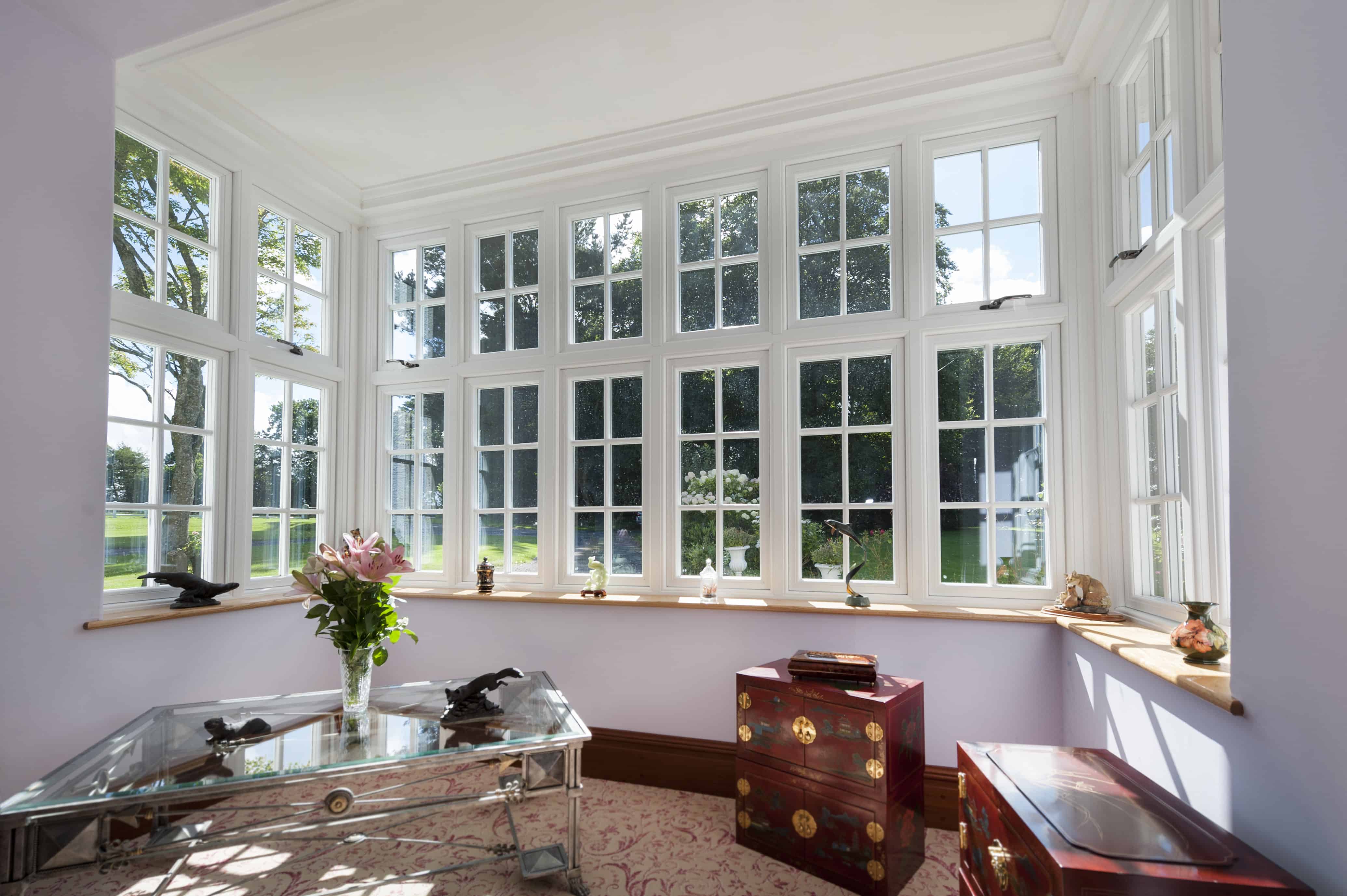 Windows To Secure Your Home
One of the other top ways to keep your home secure is by installing new windows. Some old windows use thin materials, such as single-glazed glass, in their design. Over time, the glass can chip, crack and become more fragile. Therefore, your windows become easier to break into, and it's easier for cold air to get in and make your home uncomfortable.
New windows from Abbey, though, help you get a fresh perspective on security. You can choose from a vast array of innovative window styles, each one having features and opening systems to secure your home. For example, tilt and turn windows open while always staying locked at a central bar that stops intruders getting through.
Your whole window can work to keep your home secure. Not only will you get double glazing in the design, which puts two layers of glass between you and intruders, but you'll also get a robust frame. Our windows are available with versatile uPVC or durable aluminium, both of which are fully weatherproof. That means the frames won't crack or lose their shape and strength over time.
The frames will also protect internal security hardware from rust and wear, including multi-point locking systems, shootbolts and weather-tight seals. Some windows, including our elegant sliding sash models, also come with finger-traps to make being inside as safe as outside.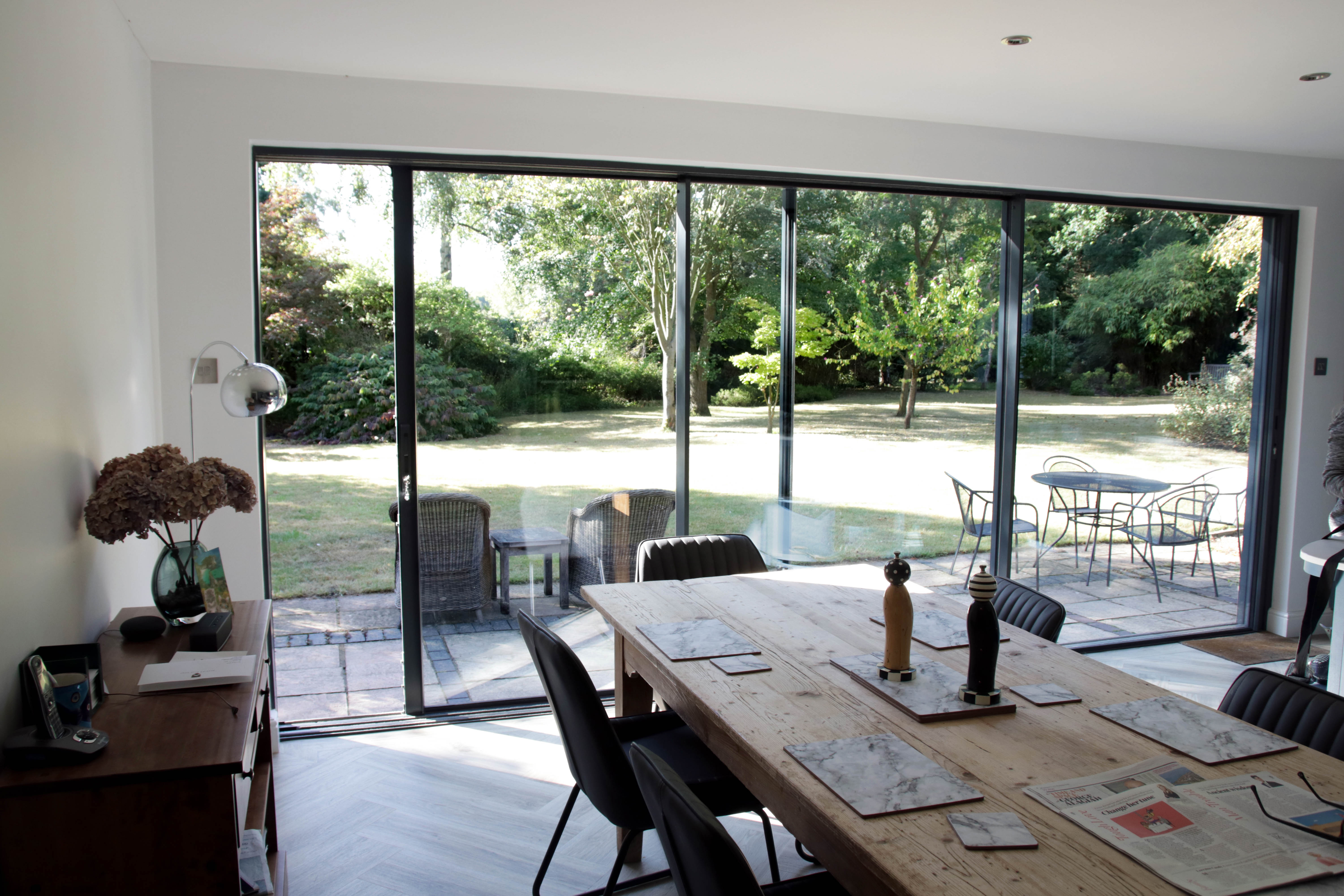 Sliding and Bi-Fold Doors To Secure Your Home
Another way an intruder could get into your home is through the back. If your home leans out to a back garden or has a conservatory or extension, then it could be a place a burglar might target. The doors in older designs don't have leading security measures, meaning somebody might be able to get through them eventually.
However, Abbey offers doors that not only keep your home secure from your garden but open up to it in spectacular style. You can invest in stunning sliding and bi-fold doors with Abbey to secure your home. These doors function on an in-line slider, meaning they have no swing arc and are also anti-crowbar designs.
Sliding and bi-fold doors use full panels of double glazing and slimline frames. Because of this, they'll open your home up to nature without exposing you to intruders. Multi-point locking systems keep the glass attached, while the in-line slider conceals hardware like shootbolts and in-line trackers that keep the door fastened to the floor.
These doors come with highly robust aluminium frames as standard, too. Because aluminium is a precious metal, it can retain its remarkable strength even in a slimline shape. That way, you'll let floods of natural light through into your living space, and you'll have beautiful views of your garden from a more secure home.
Keep Your Home Secure for Less with Abbey Windows
If you want to explore the top ways to keep your home secure, get in touch with Abbey Windows today! We're a trusted local installer accredited by FENSA, guaranteeing our commitment to quality. Also, with our competitive prices, you can explore how committed we are to enhancing your home affordably.
To discover our full range of secure front doors, windows and back doors, use our online quoting engine. This interactive tool lets you pick the design you want and make it unique to you, with a range of colours, accessories and hardware. Then, we'll provide a personalised price in seconds for whatever ideas you create.
Also, our friendly team are always happy to help if you'd like to find out more. You could fill out our online contact form or give the team a call on 01189 566 866 today to ask us anything!