Because of our excellent reputation and workmanship, we were tasked with replacing all the windows in a large apartment block.
This might sound a little different to some of the projects we normally work on, but we're never afraid to try new things. No matter what we're working on, we'll always hold ourselves to our own high standards, so every customer – whether homeowners or commercial – will receive the excellent service we're renowned for.
For this undertaking, Abbey Windows worked with a third-party management company who oversaw the project, and we also liaised with the residents and directors of the building. We collaborated closely with everyone involved to ensure we outlined and delivered the best specification to suit their needs.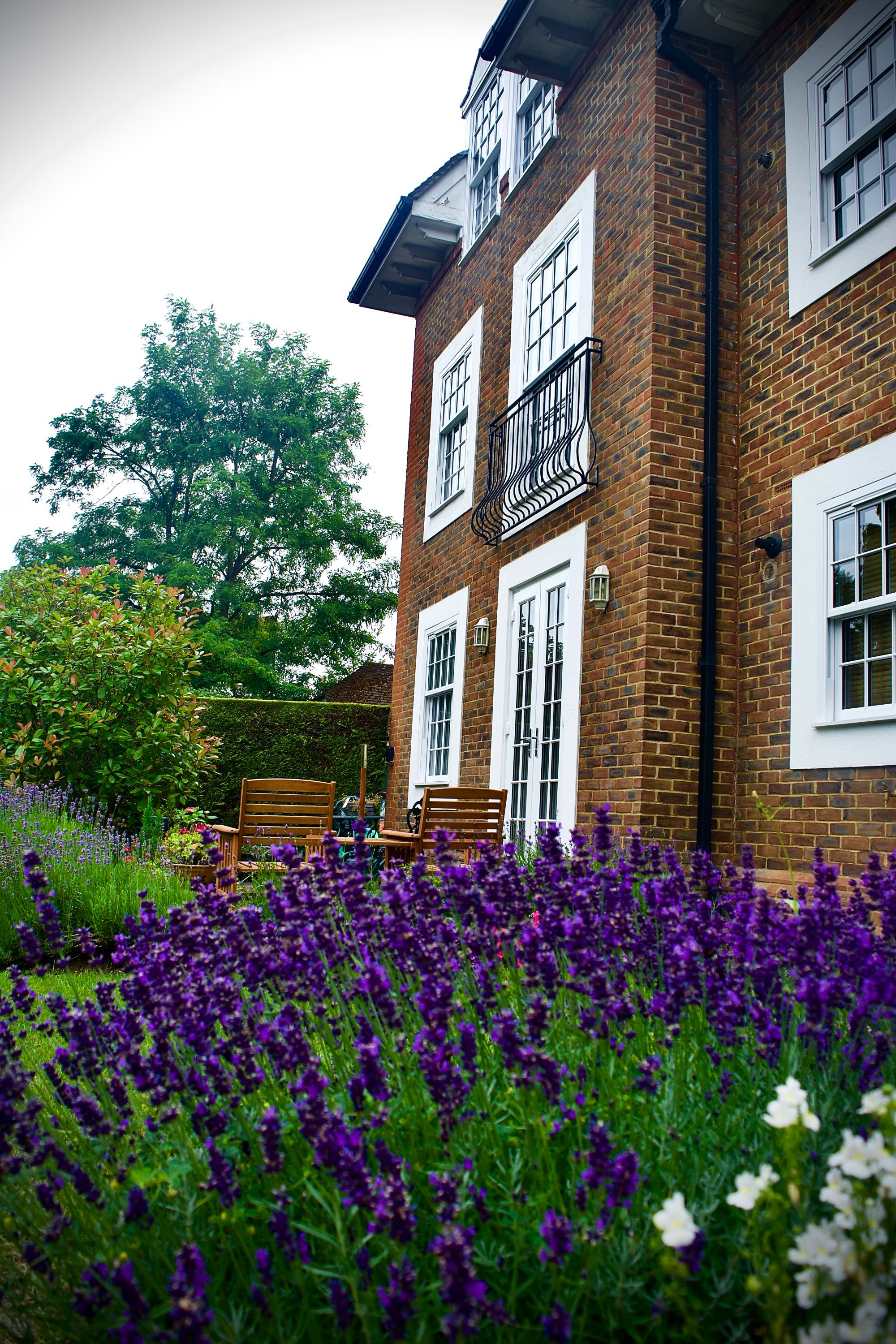 For all involved, we were keen to maintain the original and authentic aesthetics of the building to retain its highly desirable charm, while also upgrading its performance levels to the modern standards every involved would expect.
In order to achieve this look and appeal, we installed precision-engineered uPVC vertical sliding sash windows. These are highly customisable, and they allow you, our valued customers, to choose the colour and finish that's right for you.
In this case, we wanted an authentic aesthetic to honour the building's history.  That way, our uPVC sash windows were created to mirror the style of the building's original look while improving its performance. With Abbey Windows, there's no need to compromise.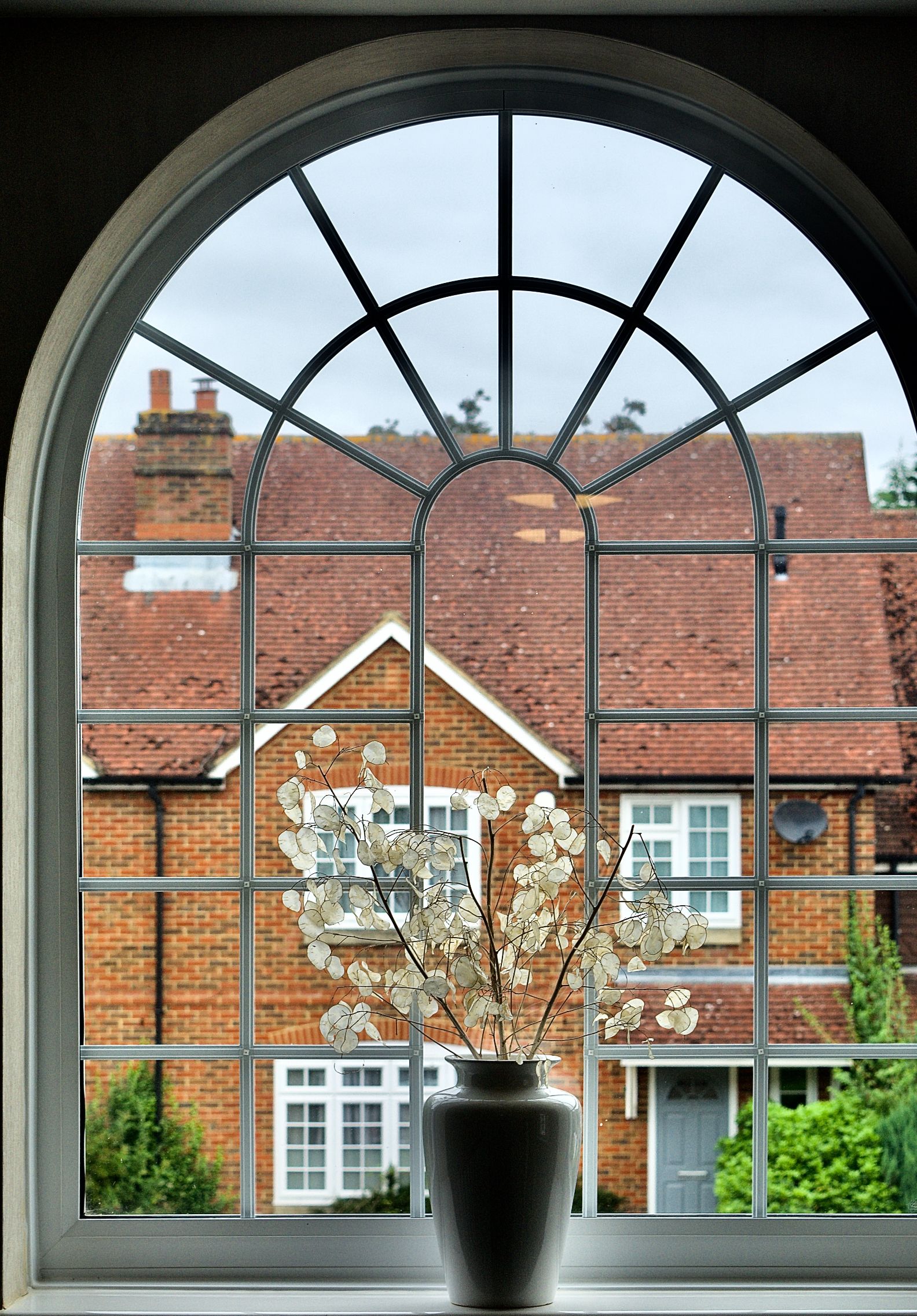 There are many reasons to choose uPVC sash windows over outdated timber sash windows. uPVC is a highly customisable material, and it's also impressively durable. This means that once we have created them in this authentic finish, our customers can rest assured that they will stay looking their best for longer and stand the test of time.
Original timber windows are high maintenance and require lots of repainting to keep them keep up their desirable aesthetic. Compared to this, uPVC sash windows are an innovative choice. They maintain their pristine appearance for much longer, and the same goes for their impressive performance.
We installed modern uPVC sash windows for this project with countless user-friendly features for everyone. These include integrated child safety restrictors for total peace of mind to keep all occupants safe. What's more, our innovative sash windows tilt inwards, allowing them to be cleaned from the inside. Residents will also benefit from the energy-saving glass we installed, making sure our replacement sash windows are far more thermally efficient than the timber profiles we replaced, allowing this project to achieve an energy rating of A.
No matter what kind of project you're working on, Abbey Windows' professional team will take care of everything from start to finish, so you don't need to worry about any aspect of your installation.
In this case, we make sure the process was smooth, professional and stayed on track throughout. We conducted the original residents' meetings and liaised closely with the customer to arrange each installation. We were proudly responsible for the project management across the whole job, all the way through to the final, fully-satisfied handover.
If you are looking to improve your home or need project management for a commercial property like this, we can help. We have the expertise and expertise to deliver exceptional service for all our customers, whatever the specifications and unique requirements of the job may be.
Our wide range of products, including windows, doors and conservatories, are perfect for any property. Get started today using our online quoting engine and receive a competitive price instantly. If your needs are more unique, you're welcome to contact us directly by phone or via our online contact form.
We'll work closely with you to manage your project, making the whole experience worry-free and straightforward. That way, your only concern is how you're going to make use of your new and improved living space. For an excellent installation, no matter what you need, you can rely on Abbey Windows.
Get an Instant Online Price
Get an instant online price for uPVC double glazing with our easy to use quoting engine.
Start My Quote