Learn More
Fascias, Soffits and Guttering Reading
Enhance your entire roofline with new uPVC fascias, soffits or guttering available in a colour and design to complement your property.
Fascias
We all know the British weather can be unpredictable and damaging to your home. Which is why we offer fascias that provide unrivalled protection and reduce your risk of water ingress. Fascias are of high importance when protecting your rafters. If you have worn out fascias, your home could suffer rot and damage that could be expensive to fix.
We are always finding new ways to help the environment, which is why at Abbey Windows, we are proud to offer uPVC fascia boards that protect your home and the environment. We make sure that 85% of our Freefoam fascias are manufactured used the highest grade of recycled products, giving you peace of mind that your home is doing its bit for the environment.
Soffits
Often overlooked, soffits maintain a clean and neat appearance to your home, whilst also doing its bit to help protect it. Designed to conceal the gap between the fascia boards and the side of your home, our soffits come highly recommended. We have made sure that it is certain to blend seamlessly into your home, by ensuring they are available in a range of colours and finishes.
We offer our customers with the chance to browse through an extensive range of cladding and cladding facades that are available. Each option is guaranteed to complement the bargeboards. Available in a range of high quality colours, finishes and woodgrain effects, you can be sure to find the perfect one to match your home, maintaining a sleek appearance.
Guttering
Nobody wants guttering that breaks easily, which is why we use uPVC to make sure it diverts rainwater away from your property, reducing and preventing any chance of water ingress from occurring. Water will be able to flow freely through the guttering, making sure there is none left sitting in the gutter, resulting in blockage.
We provide a plethora of uPVC guttering and downpipes in a range of decorative shaped profiles to ensure you find the perfect one for your home. Hedgehog gutter and Jumbotech eaves protectors are also available to ensure your products are clean and looking perfect for many years. Although it can be overlooked, roofline are a vital part of any property.
Fascias, Soffits & Guttering Prices Reading
If you want to know more about how our range of fascias, soffits and guttering can help your home, give us a call today on 0118 956 6866. We will be happy to answer any questions you have, offering advice that is tailored to your situation.
Alternatively, send us an email to [email protected] and we will be happy to get back to you as soon as possible. Or, you can use our online contact form to send us an email. Should you wish, we can give you a call back at a time that suits you.
You can also make use of our cleverly designed online quote generator to find out a true cost of your dream roofline option in minutes. Factoring in all the relevant customisation options, you will receive a quote in minutes.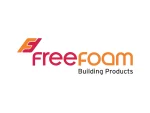 Members of the Freefoam Network
We are Freefoam registered installers which means we are able to offer our customers advice on the best Freefoam products available for your property.
The installation of your Freefoam products will be organised and completed by Abbey Windows, maintaining a high level of customer satisfaction. We also have a 20 year product guarantee to cover you against any damages that could occur.
To give you added peace of mind, we also offer a 30 year guarantee, should you want it. In addition to the extensive range of products we offer, we also carry a £5 million insurance policy, and utilise a myriad of access systems that ensure safe completion of your installation. Abbey Windows are proud to offer exceptional products and high levels of customer satisfaction.
Read More
Call Us Today
To find out more about the range we have on offer, give us a call today. We will be happy to help you find the perfect roofline options to suit your home, giving you all the relevant information along the way. We will be on hand to answer your burning questions, providing you with a no obligations quote at the end of the consultation.
Alternatively, use our online quote generator to find out how much your dream roofline options are in minutes. This system factors in all the relevant customisation options available to you, as well as the size and shape of your chosen roofline. You will be given a quote that is an accurate representation. Once you have this quote, give us a call on 0118 956 6866. We look forward to receiving your enquiry.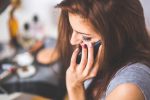 Email Us Today
If you are pressed for time, or just don't fancy picking up the phone today, you can send us an email. We will be happy to read and respond to you, answering all your questions in detail whilst providing tailored information and advice. Simply outline your situation giving us all the key details and we will get back to you as soon as possible. Send us an email to [email protected]. We are pleased to be able to offer you a range of flexible finance options to suit your budget.
Another way to get in contact with us today is to use our online form. This will send us an email from you, that our trusted experts can reply to. Fancy talking on the phone but don't have time to call us? Simply let us know in the email and our team will be able to call you at a time that suits you.