Our Entrance Door Range
The right door for you!
We offer the complete range of secure entrance doors, with something for every budget and designs for every home. Find your ideal door today.
uPVC Doors
uPVC entrance doors are our most cost friendly option. They still offer a range of benefits, including versatile customisation and great energy efficiency. However, we tend to encourage upgrading to a composite door.
Premium Composite Doors
Solid core composite doors from Solidor and Endurance are our most premium entrance door option. For the best in security, design and thermal performance, choose one of these.
GRP Composite Doors
We offer the Residor composite door range, a Solidor brand, as our GRP composite door. Our mid-range entrance door, they are ideal for the modern homeowner.
Learn More
GRP Composite Doors Reading
High quality composite doors from Solidor. Unique, elegant, made to measure composite doors guaranteed to amplify the aesthetics of your home.
You can create the dream entranceway to your property with Residor, making the journey home each day all the more exciting. All the while, when you're out making memories, you'll know your property is protected.
We're proud to bring the Residor by Solidor to our range of composite doors. Our GRP composite doors in Reading provide all the benefits that the Residor can offer. At Abbey Windows, we've joined forces with Solidor to bring their stylish, bespoke and high performance GRP doors to our valued customers. They can offer you leading energy efficiency standards, as well as security you can genuinely rely on, thanks to their Ultion locking cylinder, fitted as standard.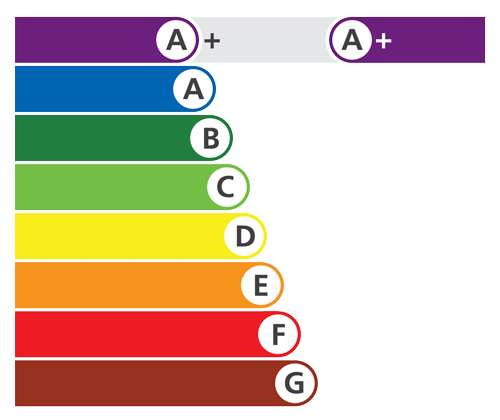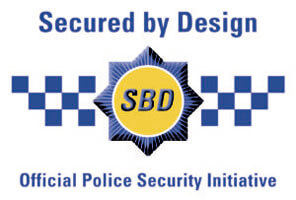 Stunning Aesthetics
In short, the  GRP composite door from Residor is utterly beautiful. An appealing and authentic composite door, boasting a fantastic woodgrain finish, there are over 250 colours for you to select from without mentioning the array of glass options, accessories and furniture.
Ten Year Guarantee
Residor composite doors are built to such a high quality that come with a ten year guarantee as standard. Your investment is protected when you choose Abbey Windows and our range of GRP composite doors.
Exceptionally Durable
GRP composite doors are high impact resistant due to glass reinforced plastic. While the industry average is 1.6mm for this GRP skin, Residor's is 3.6mm, making them much more durable. As a result, they are compliant with PAS 24 standards.
Weatherproofing
Residor's composite door is one of the most weather resistant products we offer at Abbey Windows. This is helped by the polymer composite rails, which protect the door's core. Combine this with the build quality of the door, and you are left with a truly impressive product, guaranteed against water absorption and skin delaminating; which in turn can lead to functionality problems.
Sound Insulation
The build quality and insulation used to construct our GRP composite door work together to help drastically reduce the noise pollution in your family home. The density and quality of the insulation within the door physically and effectively block the sound waves from entering your Reading home, creating a calm and peaceful environment for you and your family to sit back and relax.
Ultion Hardware
Supporting the aforementioned GRP skin is the standard installation of Ultion locks. These three star rated locking mechanism are designed to withstand even the most modern break-in techniques. Have peace of mind with Residor.
Made To Measure
Each one of our Residor doors is made to order, ensuring the perfect fit every time. Here at Abbey Windows, we are proud to offer our customers a composite door that is totally customisable in both appearance and size. We make sure to give you the perfect composite door for your property.
Other Composite Door Options
Abbey Windows supply and fit alternative composite door options. View our other composite doors here.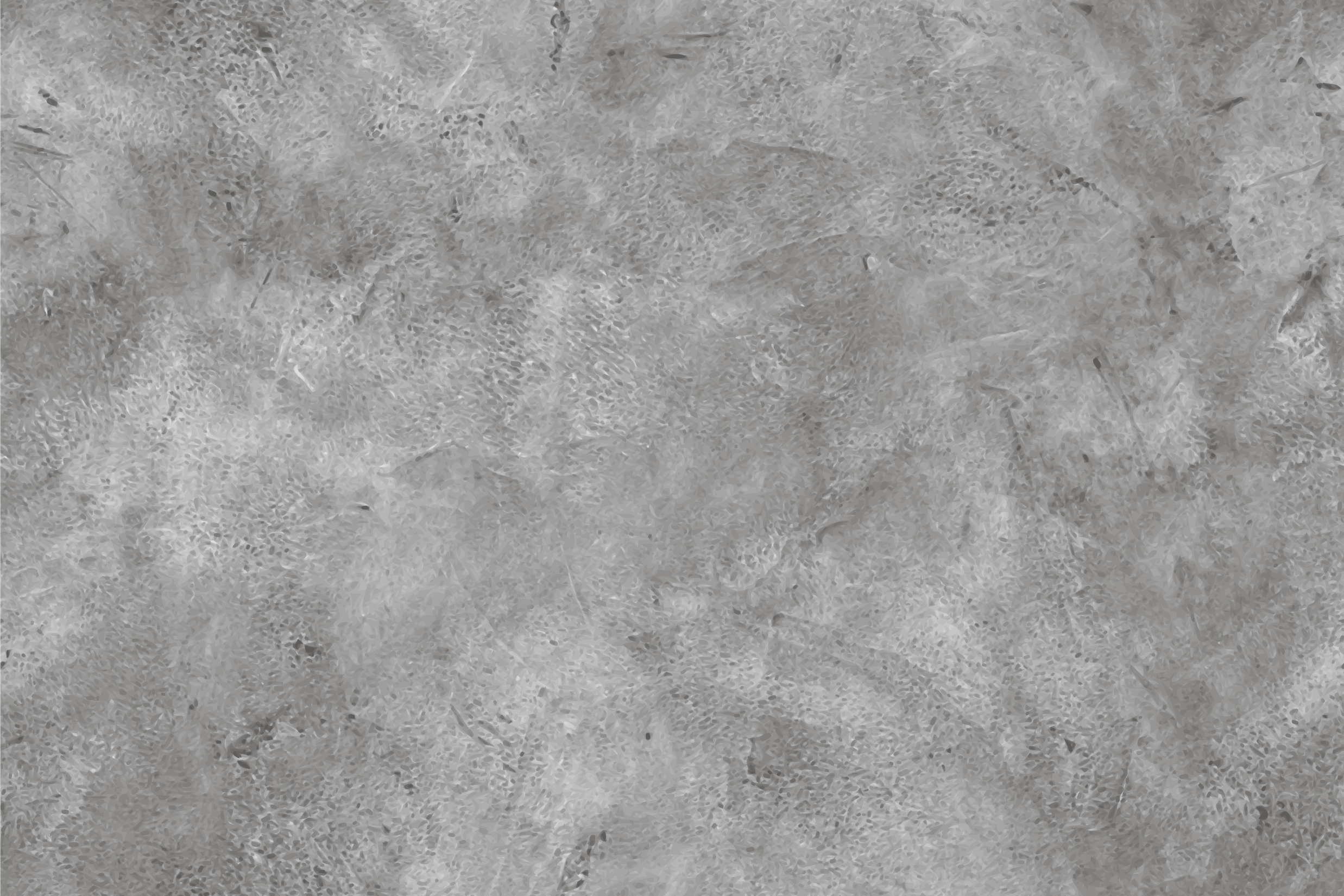 Videos
GRP Composite Door Prices Reading
Are you looking for instant composite door costs? Use our free online quote generator to benefit from our competitive composite doors prices in Reading.
If you require any additional information, you can get in touch via our contact form, or call us on 0118 956 6866
We are pleased to be able to offer you a range of flexible finance options to suit your budget.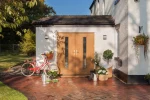 Why Have We Introduced the GRP Composite Door to our Collection?
Here at Abbey Windows, we are constantly on the lookout for inventive products that we know our customers will love. When we discovered the Residor GRP composite door, we knew we were on to a winner straight away.
The Residor composite door offers total customisation and high functionality to all, making it a totally unique product. Have absolute freedom when designing your door – with a huge range of attractive colours, style options and hardware at your disposal.
Read More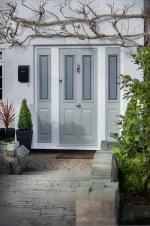 GRP Composite Door Maintenance
This low maintenance door will never need re-painting or re-finishing. Get the authentic and traditional look of grained timber without the hardship that wooden doors can cause.
Once fitted you will never have to remove your new door and treat it for common problems like swelling and mould.
We wholeheartedly recommend the GRP composite door to all of our energy conscious customers. This composite door is our finest example of a truly energy saving product, manufactured with the highest quality insulating materials.
With low threshold options, our Residor GRP doors are accessible to everyone and are available for easy wheelchair and buggy access.
These GRP doors feature one of the most secure locking systems on the market with the Ultion cylinder fitted as standard. These GRP composite doors are more than two times thicker than most others available, giving you peace of mind that you have made the right investment for your home.
Our GRP composite doors are now readily available at Abbey Windows, for all of our customers throughout Reading, Thames Valley and the surrounding areas. This door is highly affordable and can be made to fit narrower openings on older properties.
Why not pop down to our purpose built, extensive showroom? Where you will be able to try out our Residor composite doors for yourself, with our polite staff on hand to offer guidance and advice when needed.
Read More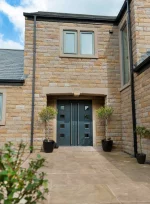 Finance Options Now Available
We are pleased to be able to offer you a range of flexible finance options to suit your budget.
Choose our '5 Years Interest Free on our Harmony Range' or opt for our 'Buy Today with Nothing to pay for a whole year' option. With an extensive collection of finance options available, you can be sure to find the right option to suit your home improvement budget.
Calculate which finance option best suits your budget by using our loan calculator. Alternatively, you can speak directly with one of our expertly trained team; we are always on hand to help with all your finance queries. Find out more about our finance options.
Read More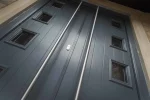 Online Quote & Further Information
If you feel that our GRP composite door from Residor by Solidor would be the right product for your home but would like more information, use our online contact form. Our dedicated in-house team of experienced experts will contact you to discuss our composite doors at your convenience.
Alternatively, why not start an online quote? Get a free quote and find out how affordable the cost of a GRP composite door will be.
Read More
Related Products
Scroll left/right to see more products.