Front Doors in Reading
High-quality uPVC front doors for your Reading home in a variety of styles, colours and finishes.
Premier Quality uPVC Front Doors
Distinctive uPVC front doors are integral to your property's aesthetic and security.
Our high quality uPVC front doors are available in a variety of colours, styles and finishes. We fit throughout Berkshire, including Reading, Wokingham, Bracknell, Henley-on-Thames, Didcot and the Thames Valley areas.
The Benefits of uPVC Front Doors
uPVC front doors are maintenance-free, thanks to uPVC's innate nature. This means that upon installation, your uPVC front door will need no external input to ensure its structural integrity is maintained.
Secure and Reliable uPVC Front Doors
Our uPVC front doors exercise the Liniar uPVC profile, ensuring the highest calibre of uPVC quality and design, and are guaranteed for a minimum of 10 years.
The uPVC front door profile uses integrated reinforcing. This enhances robustness without the need for lead or steel reinforcement, creating a cost-effective and environmentally friendly choice for your Reading property.
Weather-Proof and Energy Efficient uPVC Front Doors
Superior gaskets within the uPVC front door profile enable tight weather seals. This prevents rainwater and wind penetrating your home.
Our uPVC front doors use intelligently designed profile contours to augment natural drainage, preventing water ingress and moisture build-up. This exclusive feature results in a rain-resistance standard that surpasses your average uPVC front door.
All of our uPVC front doors achieve an A+ energy rating from The British Fenestration Rating Council. This premium standard of energy efficiency is achieved through Liniar's multi-chambered design, which locks in pockets of warm air and greatly increases heat retention.
uPVC Door Designs
Versatile in their configuration, all of our uPVC front doors can be fitted fully glazed, half-glazed or full panel.
Available in a range of colours, our uPVC front doors can be tailored to your tastes. Spanning from Matt Anthracite to Chartwell Green, there is sure to be a choice for you.
For added customisation, our uPVC front doors can be outfitted with a range of accessories. This includes various handle styles and colours, cat or dog flaps, spy holes, and a collection of letterbox, knocker and hinge designs.
uPVC Front Door Prices
Finding your new uPVC front door price could not be easier or faster. Use our innovative online double glazing quote engine to choose your door and get an instant online price today.
If you would like more information about our great range of uPVC front doors, then you can give our friendly and professional team a call on 0118 956 6866. We are pleased to be able to offer you a range of flexible finance options to suit your budget.
Finance Options Now Available
We are pleased to be able to offer you a range of flexible finance options to suit your budget.
Choose our '5 Years Interest Free on our Harmony Range' or opt for our 'Buy Today with Nothing to pay for a whole year' option. With an extensive collection of finance options available, you can be sure to find the right option to suit your home improvement budget.
Calculate which finance option best suits your budget by using our loan calculator. Alternatively, you can speak directly with one of our expertly trained team; we are always on hand to help with all your finance queries.
Find out more about our finance options.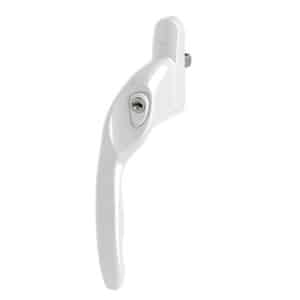 White Handle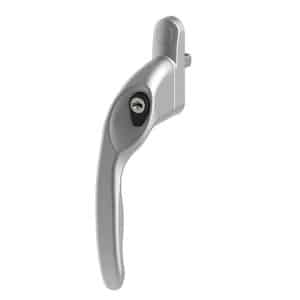 Silver Handle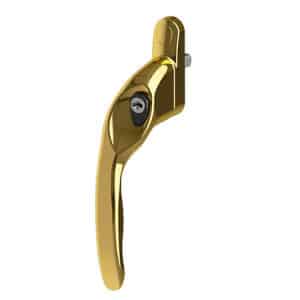 Gold Handle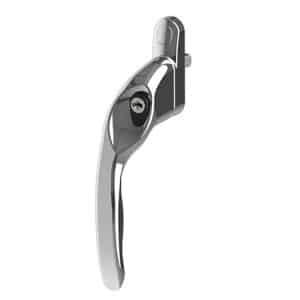 Chrome Handle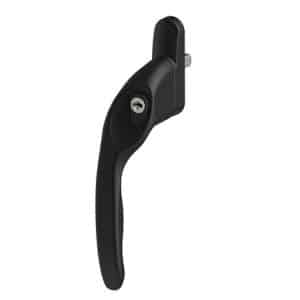 Black Handle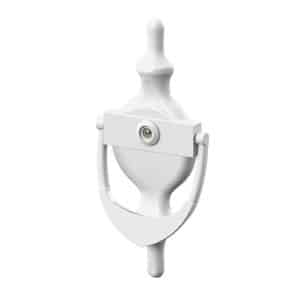 White Knocker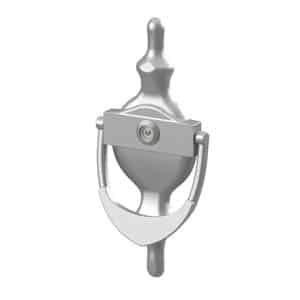 Silver Knocker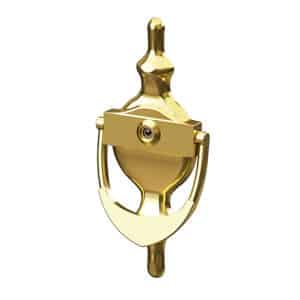 Gold Knocker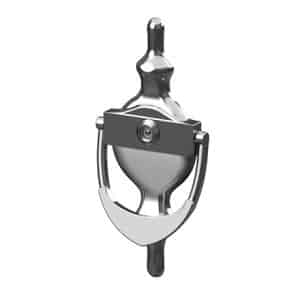 Chrome Knocker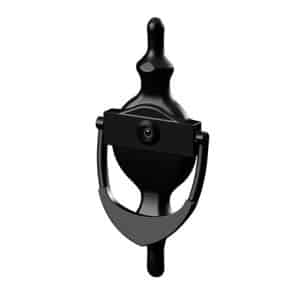 Black Knocker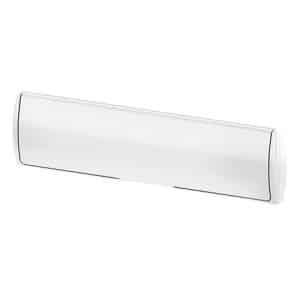 White Letter Plate - Mila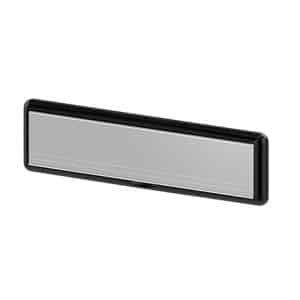 Silver Letter Plate - External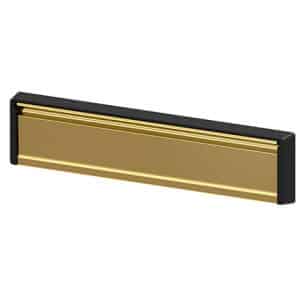 Gold Letter Plate - Internal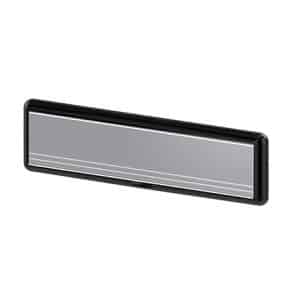 Chrome Letter Plate - External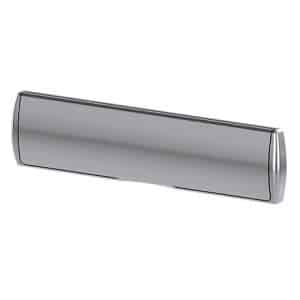 Smoked Letter Plate - Mila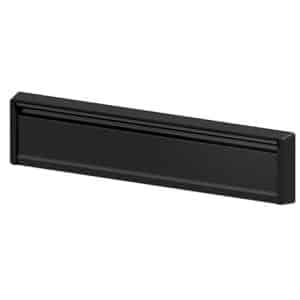 Black Letter Plate - Internal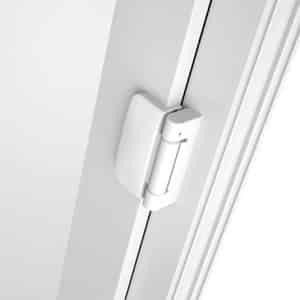 White Hinge on White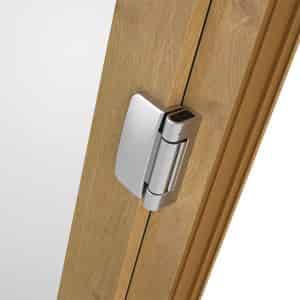 Silver Hinge on Irish Oak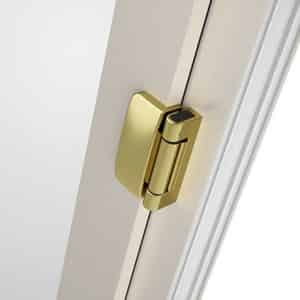 Gold Hinge on Cream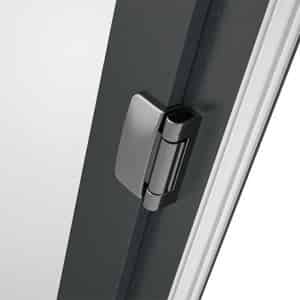 Smoked Hinge on Anthracite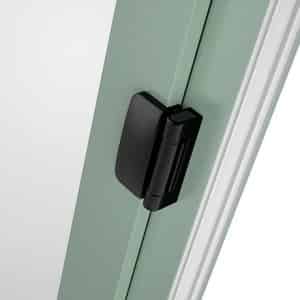 Black Hinge on Chartwell Green
Door Break-in Test | Abbey Windows, Reading.
Happy Customers: No Pressure Sales for Double Glazed Doors in Reading.
[contact-form-7 id="" title=""]
Get an Instant Online Price
Get an instant online price with our easy to use quoting engine.
Start Your Quote
Unbeatable Choice
Our uPVC Front Doors ensure a high standard of function and usability, as well as acting as an attractive focal point for your home.
Secured By Design
Our entire range of uPVC front doors has approval from Secured by Design. This means that after extensive police testing, our doors have proved themselves to excel in security and strength.
Insurance Backed
In the highly unlikely event of a break-in, our uPVC front doors are accompanied with a £1,000 guarantee towards your content policy.
Double Rebated
The double rebate in the uPVC front door frame allows for extra weather-proofing. This ensures a protection from the elements and helps to safeguard the door's 10-year warranty.
Britain's Favourite Lock
Peak uPVC front door security is ensured by Yale's Lockmaster multipoint locks. The UK's top selling lock ensures that you and your Reading property stay safe and secure.
Threshold Options
Adaptable in their fitting, our range of uPVC Front Doors can be fitted with a low threshold. This ensures maximum accessibility for wheelchair and pushchair use.
Liniar Entrance Door Colour Options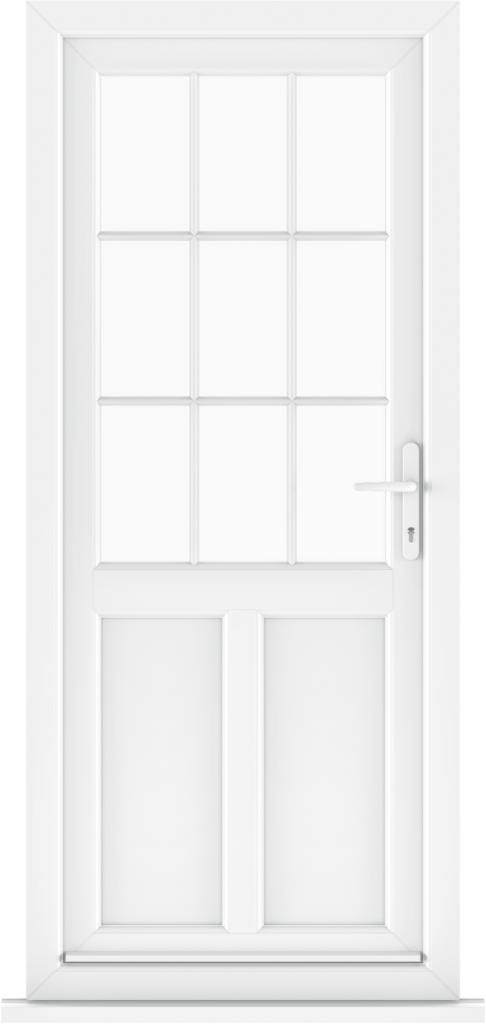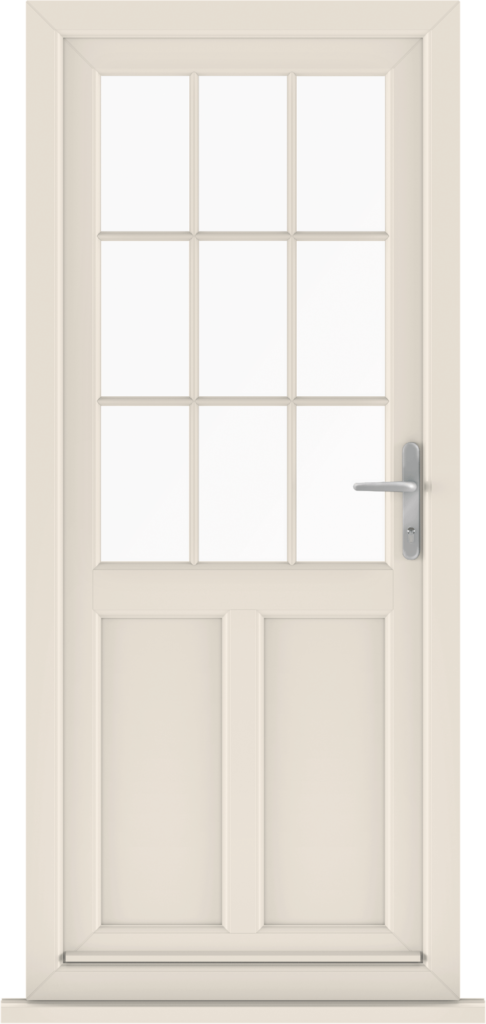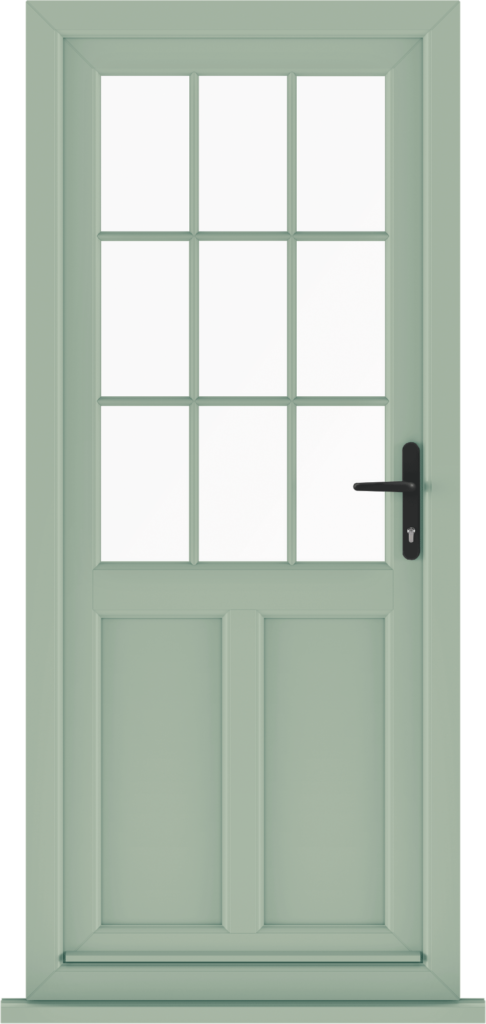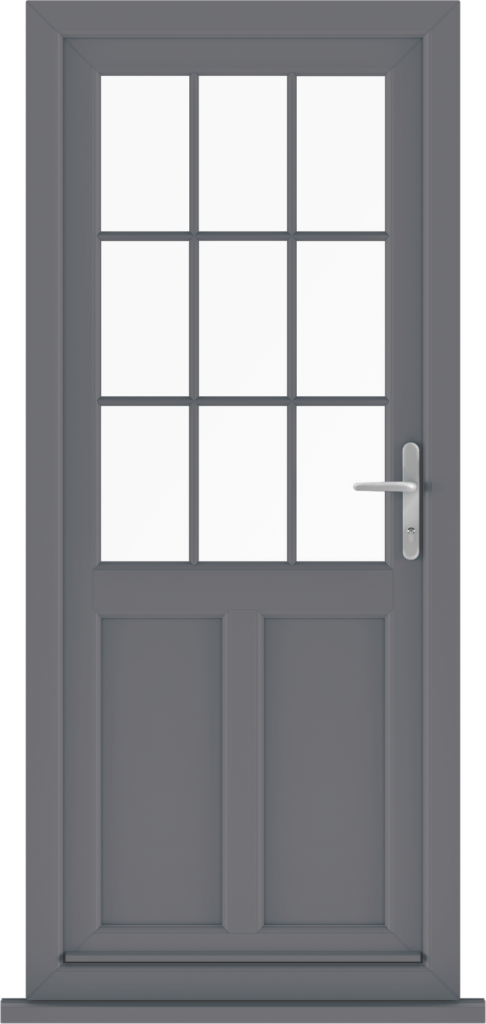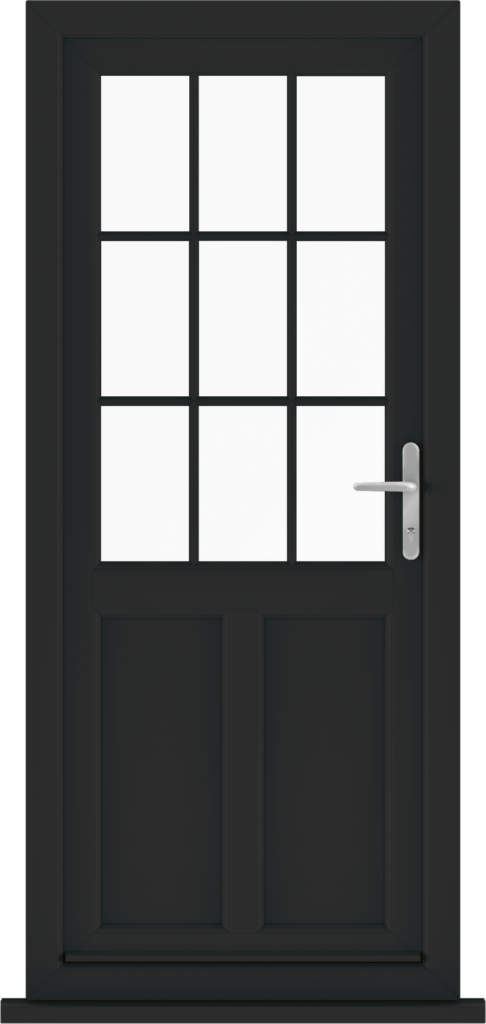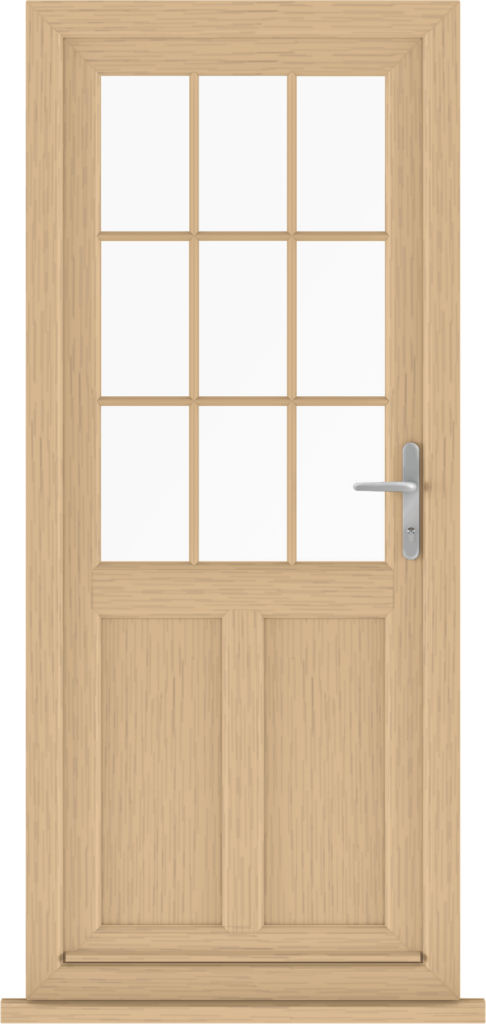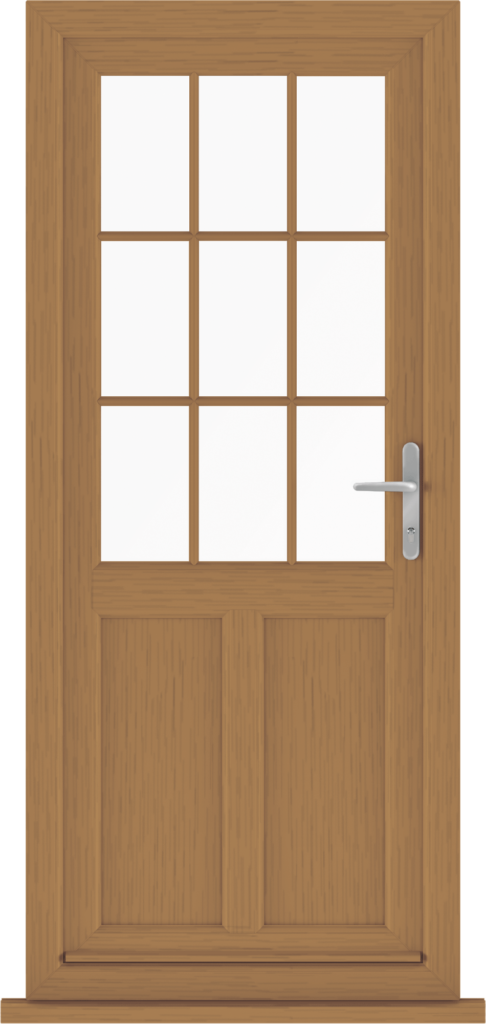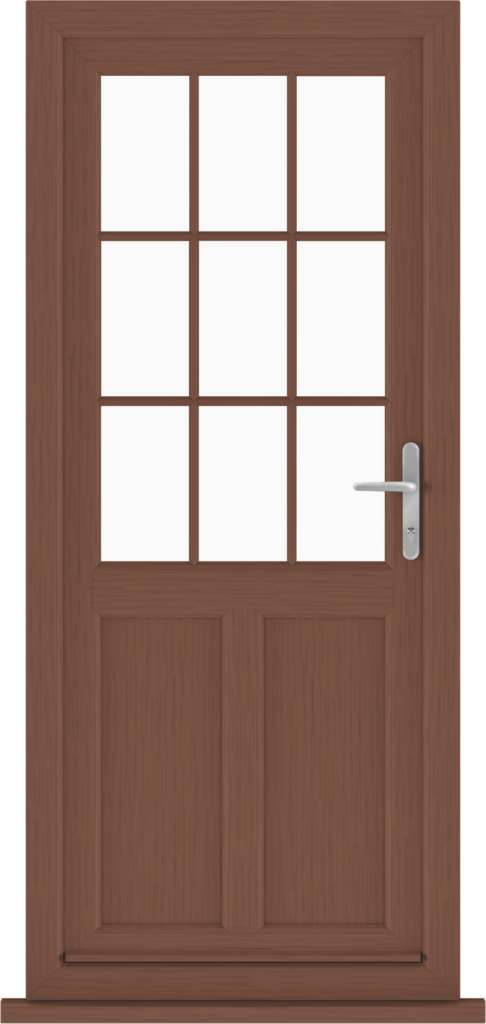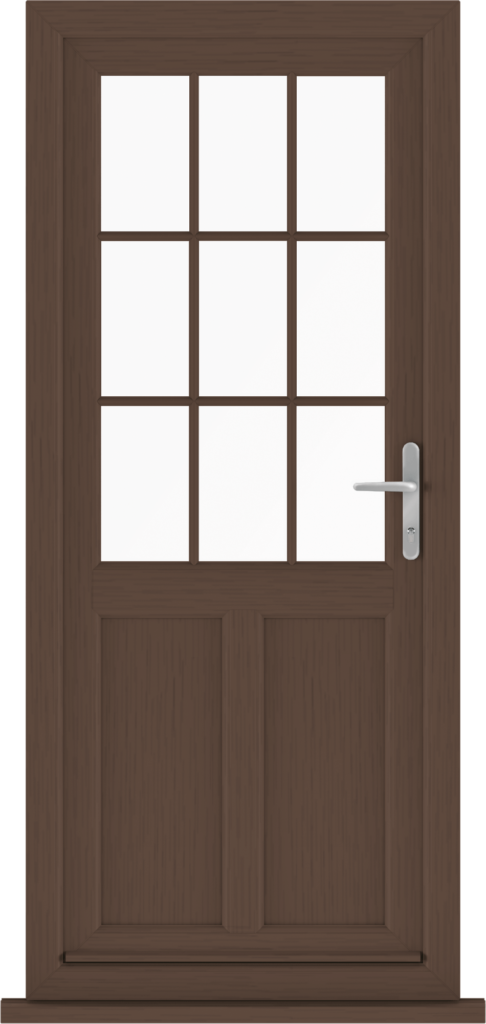 Take a look at our other door styles
Recent Projects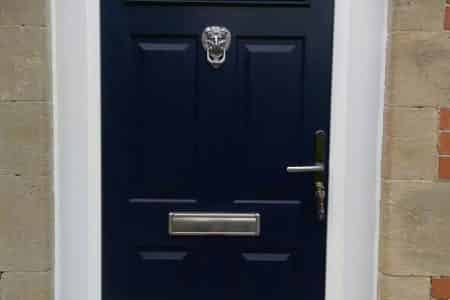 Front Doors Wallingford
Beautiful Front Door Installation in Wallingford by the Abbey team!
Our customer required a high security from door with anti-bump, anti-pick, and anti-barge technology, to keep their Wallingford home safe and sound. and elegant look and a product that will stand the test of time with very little maintenance.
With our innovative composite doors, we knew we had just the product. Our stunning entrance doors offer the best home security on the market, combined with elegant looks to create a beautiful product that will stand the test of time with very little maintenance.
As can be seen by our pictures, our customers period property was in need of a new front door and door surround.
BEFORE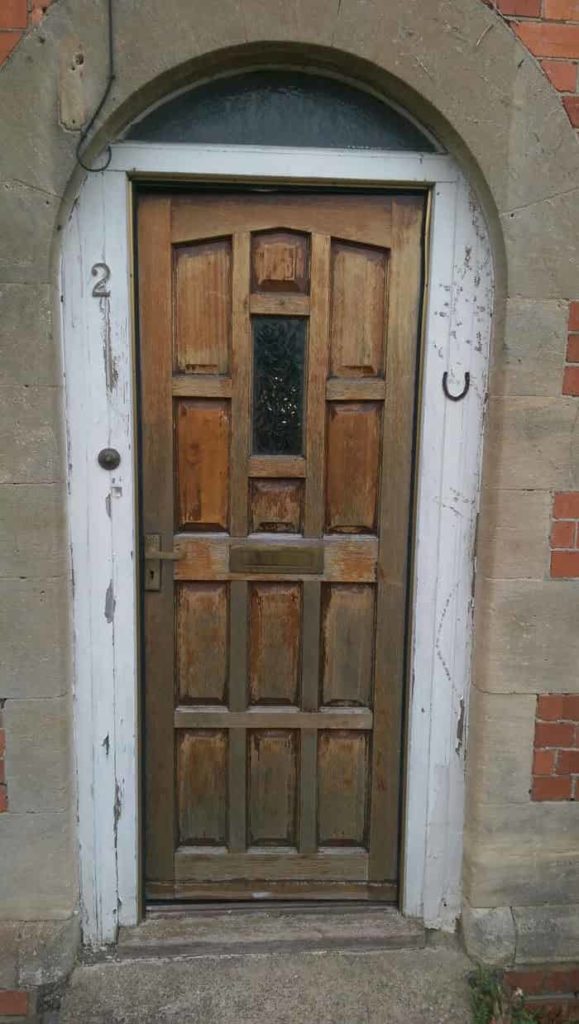 The Choice Process
Our customer visited our extensive showroom, and viewed our beautiful range for themselves.
They then booked an appointment with our estimator, who visited our customer's home and gave some expert advice on what would work best for their Wallingford property.
Our customer decided on the Conway 1, with Pewter hardware from the Solidor Range. 
Extensive Guarantee
All Solidor doors have a full 10 Year Guarantee covering the whole product.
We can go one step further and offer a further 10 year's full parts and labour guarantee, so you can be sure that your new home improvement will stand the test of time.

Superb Security
The Solidor Conway 1 hardwood composite door is 48mm thick in total, and has a 43mm hardwood solid core center with one of the most secure key operated locking systems in the world.
The Avantis Lock used is exclusive to Solidor, and has been subjected to the highest testing schemes at a UKAS accredited Test Centre. The testing at Mila has said that this lock makes it 'the strongest composite door yet tested' due to advanced hardware and the fact that Solidor doors are manufactured with a solid timber core, as opposed to one made of foam.
Accredited by Secured by Design, our Solidor composite doors are among the most secure in the industry.
AFTER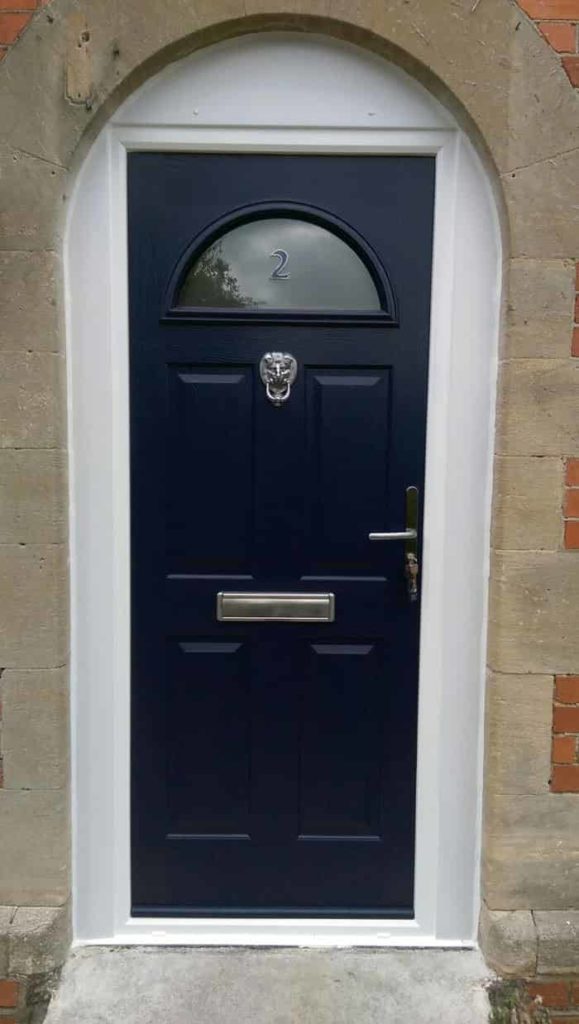 Front Door Prices in Wallingford
If you would like a new front door for your Wallingford home, start your quote today!
Our online quoting engine will give you competitive front door prices in Wallingford, tailored to your design choices.
For more information, call us on 0118 956 6866 0r complete our online contact form. Our helpful team will be happy to help!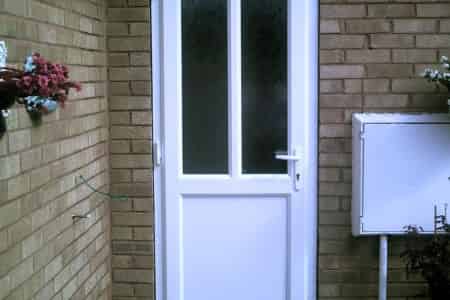 uPVC Door Installation Bracknell
Impressive uPVC Door Installation in Bracknell carried about by Abbey Windows' expert double glazing team.
Earlier this year Abbey Windows were asked to install a brand new uPVC Door and porch for a family in Bracknell. Loyal customers of Abbey Windows, they have had previous work completed on their Bracknell home.
They were so impressed that they had no hesitation in choosing Abbey Windows to carry out their latest home improvements. This time around, they were looking for a secure, high quality uPVC door and porch to replace their outdated wooden door.
High Quality Replacement uPVC Door
Located in the Bracknell area, the family are local to Abbey Windows and we always enjoy returning to previous installations. The couples' old wooden door was outdated and falling apart, compromising the security of their precious Bracknell property.
We removed the timber door and quickly replaced it, installing a more durable, secure uPVC door to go in its place. Our uPVC doors are incredibly secure, offering a thermally-efficient uPVC profile from Liniar that will keep their Bracknell home much warmer and using high security Yale locking systems.
Having previously worked with the family, they knew they could trust Abbey Windows to deliver an exterior door which would blend beautifully with their home's existing aesthetics. We also helped them choose a new door that would provide the levels of durability and insulation that were lacking in their old wooden door.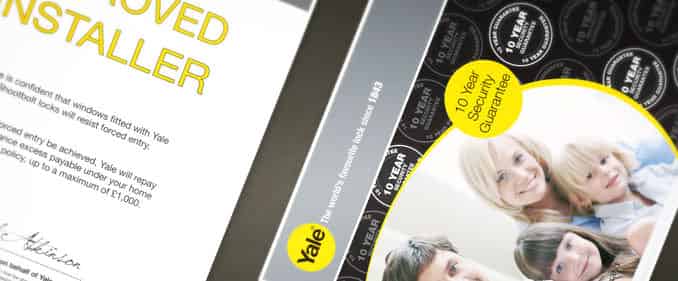 Smooth installation
Our expert team of installers installed the replacement door and porch without a hitch. Our installers have years of experience, which means that we were able to install the new uPVC frame, double glazed panels and the door itself in a very small amount of time.
While our installers are quick, this never compromises on the high quality design of the door. They are experts in their trade, and are committed to delivering high quality results every time for our customers.
Unlike other installers, we have experience working with both uPVC and timber, meaning that we could provide the family with both a beautiful uPVC door and frame which complemented the existing aesthetics of their Bracknell home, while improving its performance in security and thermal efficiency.
A Beautiful Result
The family were extremely happy with the quality of their new porch and doors, and Abbey Windows were pleased to have helped another customer with their home improvement needs.
The new uPVC door instantly updated the exterior of their Bracknell home, and gave them a secure entrance to their property that will keep warmth inside for much longer.
We always love to see happy customers, and hope to see our loyal customers for further double glazing installations in the future.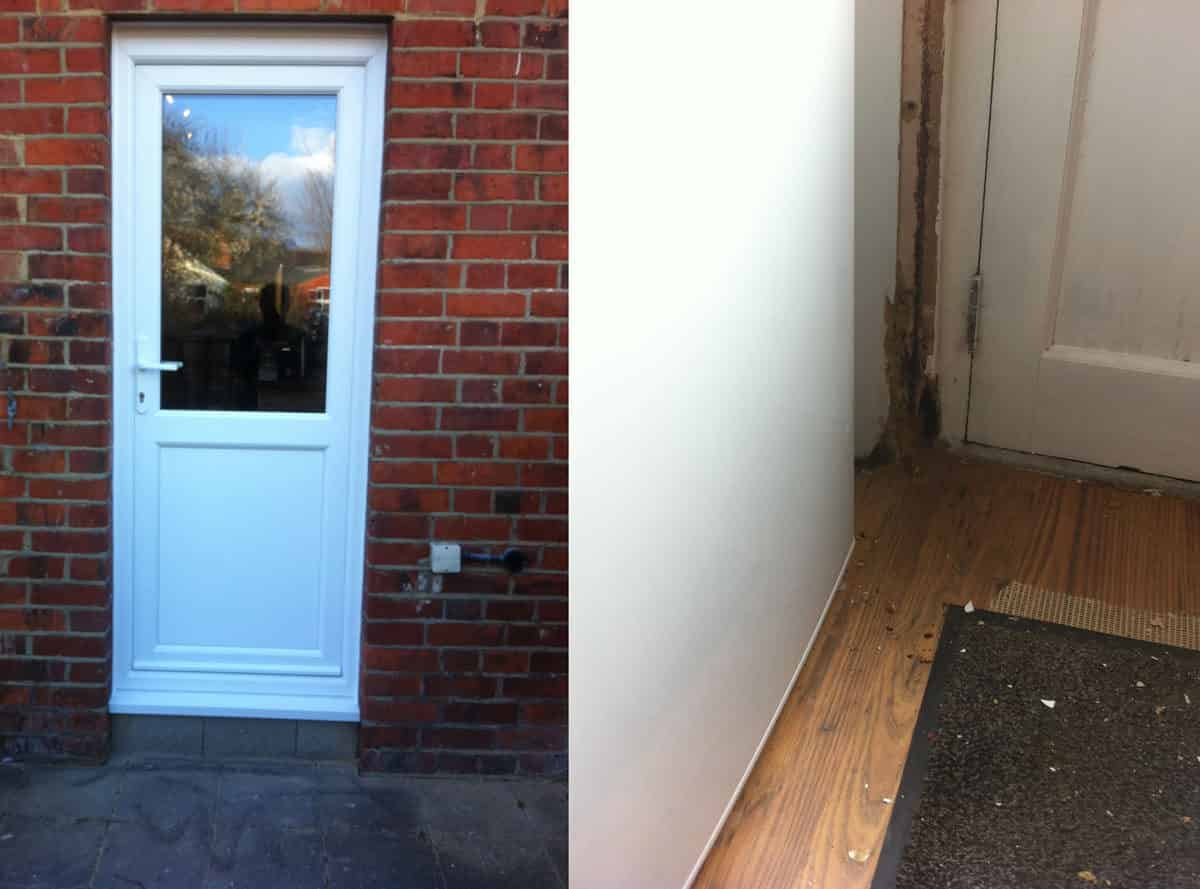 uPVC Door Prices in Bracknell
If you've been inspired by the Bracknell family's new uPVC Door for their home, use our online quoting engine to find an online door price tailored to your measurements and specifications.
For more information, give us a call on 0118 956 6866, or fill out our online contact form to get in touch online. You'll be provided with a quick response that will answer any questions or queries you may have about our quality uPVC doors.