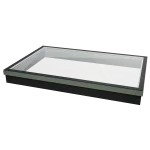 Ultraframe Quality
The team at Ultraframe are dedicated to ensuring you are getting the best products for your home, sure to improve its characteristics, aesthetic, whilst providing you with great benefits.
Designing their collection of exceptional products with you in mind, the team have been able to create an excellent range of Ultrasky flat skylights guaranteed to satisfy your home improvement needs.
You can fully customise the skylight choosing from black, white or grey, as well as a range of exceptional RAL colours that are available upon request. Each Ultrasky flat skylight is tailor made to fit your home, with each one being designed to your exact design specifications. This means a tight fit in the allocated space, eliminating water ingress.
Read More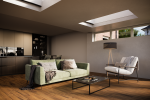 Added Benefits
The cleverly designed Ultrasky flat skylight is created to bring you as many benefits as possible – one being an increase in light. We understand how important it can be to have a home that is bright, with its ability to create the illusion of more space.
This is why we love the range of Ultrasky flat skylights on offer for our customers. With its ability to suit any kind of property, our Ultrasky flat skylight is perfect for ensuring your home is getting all the natural light it needs and wants.
As well as the benefit of increased light, the range of Ultrasky flat skylights is designed to reduce the amount of noise entering your home. With this in mind, you will be able to relax after a long day knowing you cannot hear the outside world.
Utilising the industry's best materials, the toughened glass used is ideal for those looking to create a more comfortable home. With a fully fitted window panel, your Ultrasky flat skylight will make sure your home is thermally efficient and highly protective against the outside elements.
Read More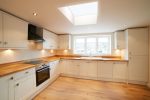 Finance Options Now Available
We are pleased to be able to offer you a range of flexible finance options to suit your budget.
Choose our '5 Years Interest Free on our Harmony Range' or opt for our 'Buy Today with Nothing to pay for a whole year' option. With an extensive collection of finance options available, you can be sure to find the right option to suit your home improvement budget.
Calculate which finance option best suits your budget by using our loan calculator. Alternatively, you can speak directly with one of our expertly trained team; we are always on hand to help with all your finance queries.
Find out more about our finance options.
Read More
Ultrasky Flat Skylight Prices Reading
To find out more about the range of stunning Ultrasky flat skylights that we offer, give us a call and talk to our experts today on 0118 956 6866.
We will be happy to provide you with any information you need, as well as tailored advice for your situation. Alternatively, send us an email using our online contact form, being sure to mention key details about your dream product, whether it is the range of skylights we offer, or our excellent variety of windows, doors and conservatories.
We are sure you will find the perfect home improvement product with us. We are pleased to be able to offer you a range of flexible finance options to suit your budget.
Related Products
Scroll left/right to see more products.