Residence Collection Windows Reading
Residence Collection Windows are a luxury brand of double glazed windows offering sophisticated and elegant style.
Residence Collection Windows
Authentic Alternative to Wooden Windows
Market leading design.
Achieves Window Energy Rating A+.
U-values of 0.8 with triple glazing and 1.2 with double glazing.
A broad palette of colours to suit different British architectural periods.
Fully customisable, allowing you to add your personal touch.
Maintenance free – no sanding, repainting or staining required.
No toxic paints, primers, preservatives or fungicides required.
Profiles can be wiped clean with warm soapy water.
'Easy clean' rebates upkeep simple.
All elements can be recycled entirely and each includes a fully recycled section.
All Residence Collection Windows are guaranteed for a minimum of 10 years.
If you're looking to maintain the character of a period home or add a sense of class to a modern home, Residence Collection Windows are the ideal luxury choice for home improvement.
Residence Collection Windows are premium lifestyle windows. An exquisitely crafted timber-style window available in a beautiful variety of colours and finishes to perfectly complement your Reading home.
Abbey Windows supply and fit our Residence Collection Window collection throughout Reading, Thames Valley, Berkshire, Bracknell, Wokingham, Henley-on-Thames, Wallingford, Didcot and Windsor.
19th Century Window Accessories
Our cottage-style windows are fully customisable, so you'll be sure to find the perfect windows to suit your home.
Period ironmongery, Georgian bars and monkey-tail handles are available to enhance the authentic look and feel of your new premium lifestyle windows.
Residence Collection Window Prices
Could our Residence Collection Windows be what's missing from your Berkshire home?  Get a free, no obligation replacement windows quote today!
Alternatively, you can get in contact with us today for more information.
We are pleased to be able to offer you a range of flexible finance options to suit your budget.
Finance Options Now Available
We are pleased to be able to offer you a range of flexible finance options to suit your budget.
Choose our '5 Years Interest Free on our Harmony Range' or opt for our 'Buy Today with Nothing to pay for a whole year' option. With an extensive collection of finance options available, you can be sure to find the right option to suit your home improvement budget.
Calculate which finance option best suits your budget by using our loan calculator. Alternatively, you can speak directly with one of our expertly trained team; we are always on hand to help with all your finance queries.
Find out more about our finance options.
Residence Collection Windows
Residence Collection - R9 Windows
Traditional uPVC Windows from Abbey Windows.
[contact-form-7 id="" title=""]
Customise your Windows
Take a look at all the colour options available with the Residence Collection Windows.
View Colour Options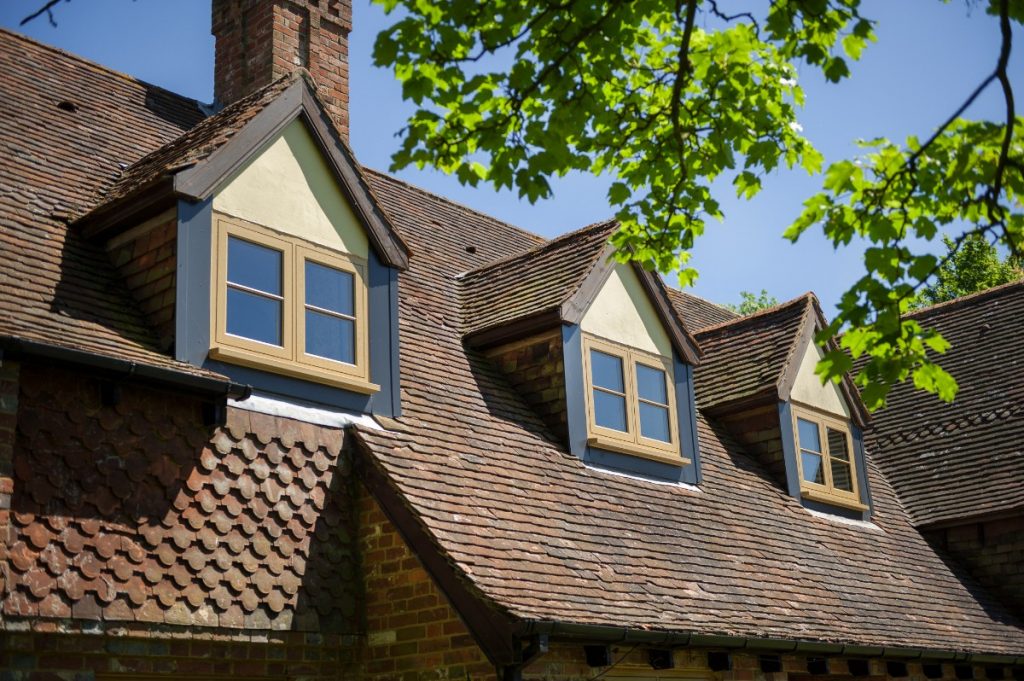 Residence 9 Windows
Unique 100mm thick profile (most are 70mm).
Nine chambers (most have three or five chambers).
Superior thermal, acoustic, strength and security performances.
Steel reinforcement option for extra added strength.
Ideal solution for grand entrance screens and feature windows as glass bonded.
Authentic 19th century timber window effect achieved through an elegant flush exterior and decorative interior.
Designed with the key principles of the Article 4 Conservation Area Guidelines.
Approved in many Conservations Areas and Listed buildings across the UK.
Superior Timeless Window Design
These lifestyle windows are handcrafted composite windows and are quintessentially British in design and style.
Residence 9 Windows seamlessly combine the 19th century window design with modern innovation. Replicating the traditional timber look without any of its setbacks.
Traditional Window Aesthetic
With dual decoration available, you can choose to have the exterior of your window follow traditional aesthetic, while the interior exhibits a stylishly modern design.
To ensure our Residence 9 Windows achieve the heritage look, they are outfitted with an authentic cill detail. The classic 19th century deep cill is characteristically aligned with your brickwork to achieve the traditional look.
These traditional windows would make the perfect cottage windows. Loved by homeowners and local councils alike, they are the ideal modern alternative to wooden windows in conservation locations and now in a range of complimentary door designs.
Why not use Residence 9's intelligent window designer to create your dream cottage windows?

Residence 7 Windows
75mm thick profile (most are 70mm).
Seven chambers (most have three or five chambers).
Enhanced heat retention, noise insulation, rigidity and robustness.
Choose mechanically jointed for a traditional look or welded with a diagonal seam for a more contemporary appearance.
Perfectly flush design both inside and out to complement country cottages and new builds alike.
Beading options available to personalise your windows.
Modern Window Innovation
Residence Collection Windows consist of an unprecedented design. Unlike their timber inspiration, our Residence Collection Windows are completely maintenance free and exceptionally thermally efficient. This design allows for an outstanding U Value of 1.2, ensuring your house stays warm in the winter and cool in the summer.
Ultra-Low Maintenance Windows
Since these composite windows are crafted from highly durable modern materials, there is virtually no upkeep needed. Unlike wooden windows, these composite windows do not require painting, sanding or varnishing and will not rot or swell like timber windows.
Easy clean rebates in the Residence Collection design keep to the same colour as the window profile, ensuring the high-end double glazed window looks like real timber even when open.
Simply wipe your new Residence Collection Windows clean with a damp cloth to keep them looking sparkling!
Detail is Truly in the Eye of the Beholder
Conservation is a widely used word in our world with so many applications. Whether using PVCu, timber or aluminium windows, we automatically expect energy saving conservation.

We expect the materials to conserve and reduce our efforts to maintain them. And now we are proud to introduce the Residence Collection Windows range, designed specifically to mimic conservation products.
The Residence 9 windows were designed to emulate traditional timber windows from the 19th Century, ideal for discerning homeowners wishing to retain period style features up until now only afforded by using wooden windows.

Our coatings even highlight the grain of wood, a feature often lost with softwood windows and hardwood windows with painted finishes. And offered without the issues of warping and splitting, the regular repainting that wooden windows often encounter.
Using state of the art materials, the environmentally friendly Residence Collection Windows are lead free and achieving an A+ rating and optional triple glazing achieving a PassiveHaus Standard rating and a U value as low as 0.8.

All classically in a foil grained coated multi chambered PVC frame designed to the exacting key dimensions and principles of the Article 4 Conservation area guidelines for windows.
Note. The use of R9 Windows and doors to properties and areas covered by conservation orders must be approved by your local Authority Listings Officer and it is doubtful that this product will be suitable for listed properties where materials often need to match like for like.
Get creative and design your ideal Residence Collection Windows to perfectly suit your home. For inspiration have a look at the visualiser tool.

Choose between the Graduate Collection of colours in visualiser tool to discover the perfect match for an existing colour scheme or to create a contemporary window or period window effect.
Residence Collection Windows Gallery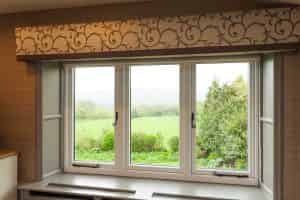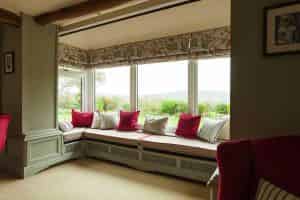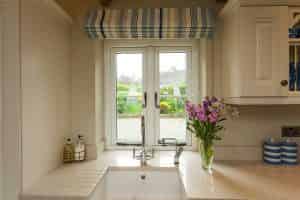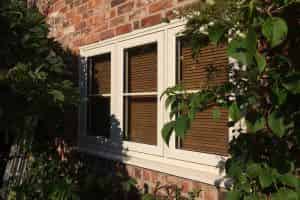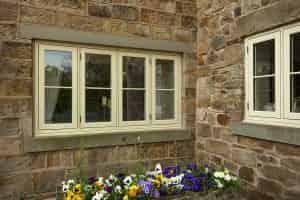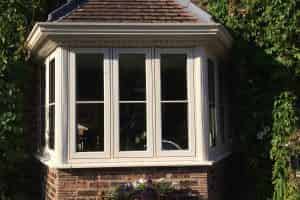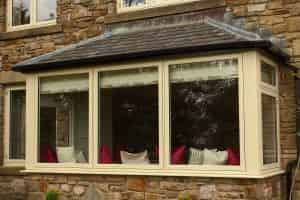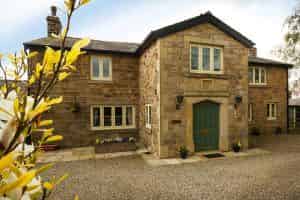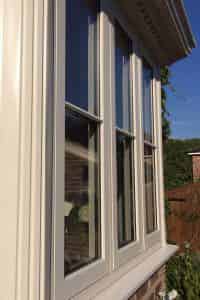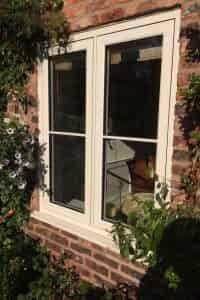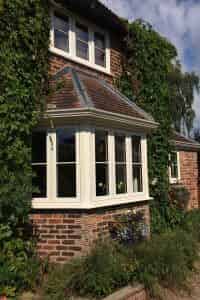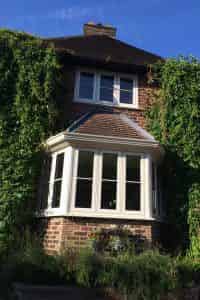 Residence Collection Windows Colour Options
View our other window styles
Recent Projects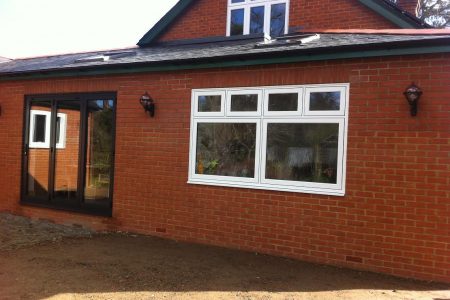 Window and Bi-Fold Door Installation Tilehurst, Reading
Quality Window and Bi-Fold Door installation in Tilehurst
Abbey Windows can help transform your home to provide more space and elegant style with an exquisite selection of Residence 9 windows and Origin aluminium bi-fold doors.
Our windows and bi-fold doors possess similar high-quality profiles to ensure consistent performance, and matching aesthetics. Their slim-line design provides reduced sightlines for greater glazed areas, which means your home shall be illuminated by light and achieve exceptional views.
We supply and install leading quality windows and bi-fold doors, as our customer in Tilehurst, Reading, recently experienced. Mr and Mrs Taylor opted to completely renovate their home with a new set of windows and bi-fold doors, offering contrasting but complementing aesthetics.
They were in a very unique position of moving into a brand new build property in the countryside, and were keen to locate suitable windows and doors to offer complement the style. For this reason, Residence 9 windows and Origin bi-fold doors were the ideal solutions.
High-Performance Windows and Doors
Offering an impressive multi-chambered profile design, a highly-secure uPVC frame, and the finest energy-efficient glazed panes, our Residence 9 double glazing far surpasses the performance of standard windows and doors.
Meanwhile, an impressive polyamide thermal-break and high-grade profile design allows our Origin bi-fold doors to perform impressively while looking beautiful.
Our customer could tell in the showroom that our special collection is high-quality, providing a very secure, authentic appearance that offers a premium alternative to the customer.
They were particularly taken for words when they saw the monkey tail hardware and grained white coloured foil on the reverse side of our windows, a traditional feature of 19th century flush sash timber windows.
When complete, Mr and Mrs tailor found that the flush finished windows were the ultimate aesthetic for their cottage, that blended seamlessly into her architecture and with the bi-fold doors.
As opposed to timber, our incredible uPVC windows provide weatherproof, corrosion resistant performance, capable of a lasting long into the future. These are a low maintenance solution for homeowners in Reading, which Mrs Taylor was very pleased with.
High-end window and bi-fold door installation is cost-effective and high-quality, due to Abbey Windows offering turnkey solutions, which cuts out the middleman.
Our Residence 9 manufacturing process ensures windows achieve a perfect decorative detailed finish, which once completed, provides a exceptional alternative to timber windows.
These highly-innovative methods of fabrication allow R9 window to prevail throughout the years despite poor British weather conditions, and fitted with the very latest locking system and hardware, shall protect homes from potential intruders.
Warm and Cosy Living Environment
We wanted to ensure our customers cottage was well insulated as well as attractive. With our high-performance Residence 9 system, we ensure cottages feel more like home, by offering a thermally-broken, multi-chambered design that retains heat inside, and by installing widespread bi-fold doors, our Tilehurst customers can now relax and enjoy the warmth of their own cottage in a illuminated space.
At the back of their home, there was a clear space available that they felt would be perfect for bi-fold doors, and with our incredibly versatile size configurations, we were confident we could help. Our Residence 9 windows and Origin bi-fold doors achieve the highest Windows Energy Rating's and extremely low U-values, meaning your home can retain heat for longer.
As you rely less heavily on your central heating system, you'll begin to notice significant savings on your energy bills almost immediately after installation! There's also the option to install market-leading triple glazing in R9 windows or Origin bi-folds, enhancing thermal-efficiency and security once more.

Origin Bi-Fold Door Installation
Here at Abbey Windows, we provide the latest, leading aluminium bi-fold door designs on the market, incorporating the enhanced profile specification of Origin, and achieving a sleek, smooth finish. These allow maximum ingress of light through them, which is why our customer in Tilehurst felt they'd be the perfect fit to add an extra opening.
Available in a multitude of colours, our Origin bi-fold doors are highly adaptable to any style of property. As an owner of a country property, we agreed that our customer's would benefit from black bi-fold doors, and classic white uPVC windows, emulating traditional cottage design.
Alongside the brickwork, our black Origin bi-fold doors complemented one another perfectly, and furthermore, with a three door configuration that featured an opening leaf to one side, the homeowner benefitted from a seamless link between her home and the outdoors.
Origin bi-fold doors are exceptionally high-performance, and equally easy to install. Whatever your space demands, we ensure there's a design, and a fit, to enhance the appearance and performance of your home. Our window and bi-fold door installation in Tilehurst, Reading went swimmingly, as once surveying was complete, we were able to conduct the installation of brand new, thermally-efficient double glazing right away.
Window and Bi-Fold Door Installation Tilehurst, Reading
If you have been given inspiration for new windows or bi-fold doors here at Abbey Windows, please visit our online quoting engine for a competitive quote today!
We also offer a callback service, whereby by simply completing a form at the online contact page, we will be on hand to give you a call within moments!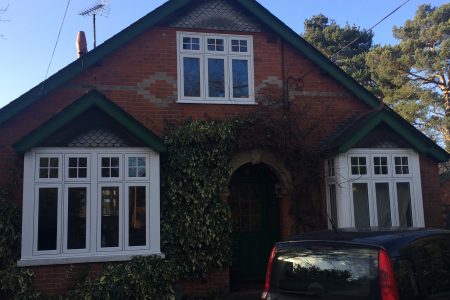 Wood Effect Windows Installation Reading
Realistic Wood Effect Windows Installation in Reading
Here at Abbey windows, we have fantastic double glazing solutions available in Reading. We offer a broad scope of options for your double glazing, including stylish uPVC windows and durable uPVC doors.
Our double glazing is cost-effective, utilising a 100% recyclable uPVC profile that may be reengineered into new uPVC products. We offer affordable prices on bespoke solutions, with a range of tailoring services including decorative options and accessories.
We offer supply and install service, providing an alternative to reaching out to separate contractors. We are trained in all areas of expertise, including customer service, sales assistance, surveys, and installation.
Here at Abbey Windows, we also work with the leading manufacturers of uPVC, Liniar, to fabricate stunning windows and doors for homeowners in Reading.

Windows Building Project Reading
One customer from Reading has sent in her photos of the new double glazed windows installed at her home. She was very impressed when she realised she could have her chosen windows supplied and fitted at affordable prices.
She opted for the luxury Residence 9 options, which are precision-engineered using the latest manufacturing techniques and machinery to offer a perfect profile, consisting of exquisite edges and clean contours.
Her house needed a newer set of windows to provide the latest, modern performance, preventing water leakage and keeping the home warm and cosy.
Furthermore, the old timber windows were no longer reliable, as these types of timber windows and doors were developed before standard security measures were available, making them easy enough to leverage and age affecting the quality.
Finally, this customer specifically asked for her own tailored design so that the windows and doors gelled with the rest of her home, which she had invested a great deal of effort in.
Here at Abbey Windows, we listen directly to the customer to ensure that what they need is delivered on time and to budget. We are highly-experienced tradesmen and contractors combined, providing a solid, supportive service throughout installation.
Therefore, when she said she had been very interested in Residence 9 to emulate the style of timber most appropriately, we recommended woodgrain foils to match. Our high-quality finishes are established from a unique palette that we provide to customers only at Abbey Windows.
Before our customer had no recollection of seeing uPVC windows in a woodgrain foil, but when she opted for the Cotsworld Biscuit finish, she was impressed with the authentic appearance portrayed. She was happy to recommend them and Abbey to her friends. This has helped her achieve the perfect finish for her home.
She can now enjoy spectacular views through her exceptional set of R9 uPVC windows, and enjoy the finest performance through her new R9 doors, which were designed to complement each other.
Design Flexibility
Of course, as a customer you have complete choice over the colours that you pick to complement your property, which we provide a multitude of options.
You also can configure windows and doors with a choice of hardware which is cleverly concealed within the design to provide unspoilt aesthetics and secure performance.
Our customer in Reading asked for a specific set of windows. She requested to have wide uPVC windows around the house including a unique uPVC bay window so that she could open up her home to the outdoors and provide more space and increased light.
Our installation processes are meticulous as windows and doors are made-to-measure, therefore we need to ensure that we survey the premises properly and supply tailored products the can be efficiently fitted.
We hold a variety of fantastic options for window and door installations here at Abbey Windows, which our customer appreciated as she could guarantee a perfect look.

Incredible Installation
Our customer benefitted from a high-quality installation at her quaint-village property, blending seamlessly into the existing architecture and allowing them to control room temperature with a wide opening window and thermally-efficient system.
We treated the installation of her new windows with respect at her home, allowing enough time for each and keeping our space tidy at all times.
During installation, we utilised the latest, innovative tools and materials to devise a spectacular set of windows. Our high-grade uPVC profile for Residence 9 has a fantastic multi-chambered profile, offering leading thermal insulation.
R9 Windows Prices Reading
Please visit our online quoting engine for further information about our competitive prices on windows in Reading.
Contact the team alternatively by using our online contact page and completing a short form on there. One of the team will call you in due course.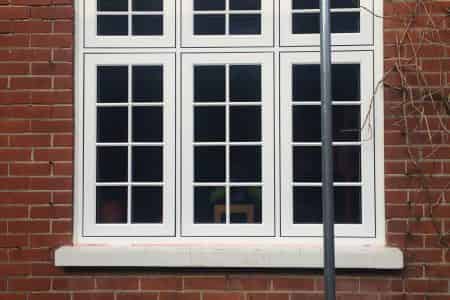 Residence 9 Windows Reading
Beautiful Residence 9 Windows installation in Reading by Abbey Windows
Here at Abbey Windows, we are proud to offer exceptional Residence 9 windows to our Reading customers. These outstanding windows offer impeccable looks that are perfect for homes in conservation areas.
We recently completed a stunning residence 9 windows installation for a customer in Reading, which we are very proud of. R9 windows are high quality, precision engineered double glazed windows that will enhance not only the aesthetics of your home, but its overall performance too. There is no other window on the market that is quite like the Residence 9 window.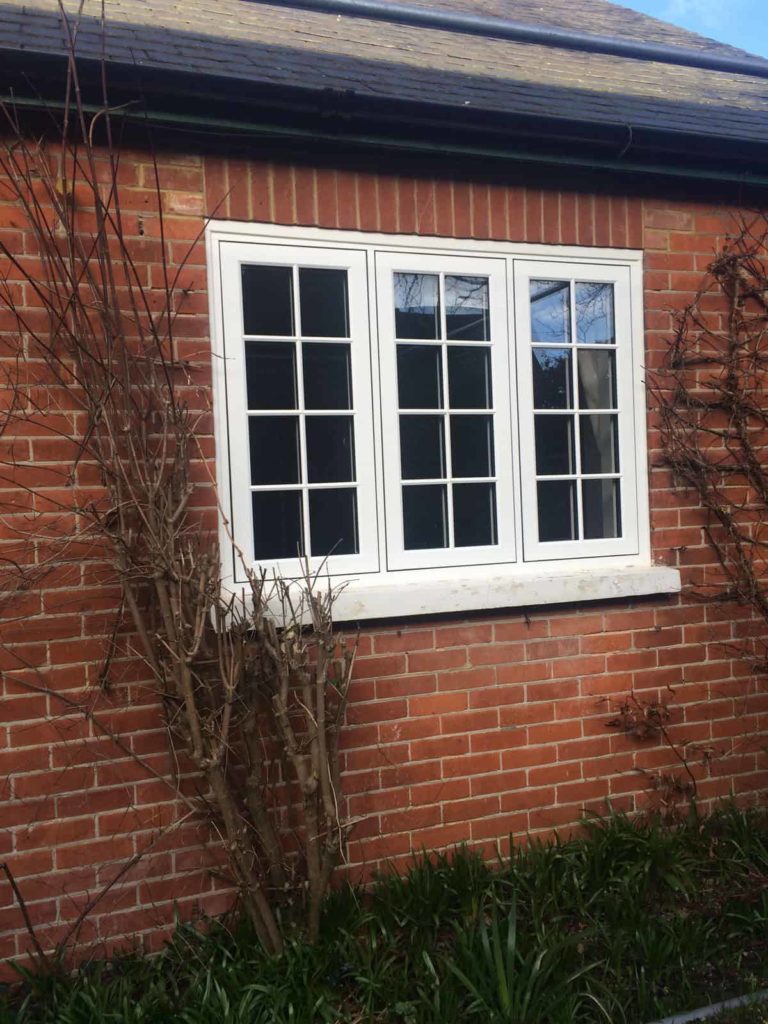 Smooth Installation
Our installation was a smooth experience. We put the customer first at all times, and our priority is to respect your home and family. Our polite and courteous installation team always do their utmost to minimise disruption. They will ensure that no tools or dangerous items are left lying around for little fingers and paws to discover.
Our Reading customers wanted to replace the existing windows of their home, and were looking for a window design that would be in-keeping with the original style of their property.
Our installation team ensured that no tools or dangerous items were left lying around for little fingers and paws to discover. They always keep their workspace as tidy as possible and at the end of the installation, they will ensure that your home is left in the exact same condition that they found it in.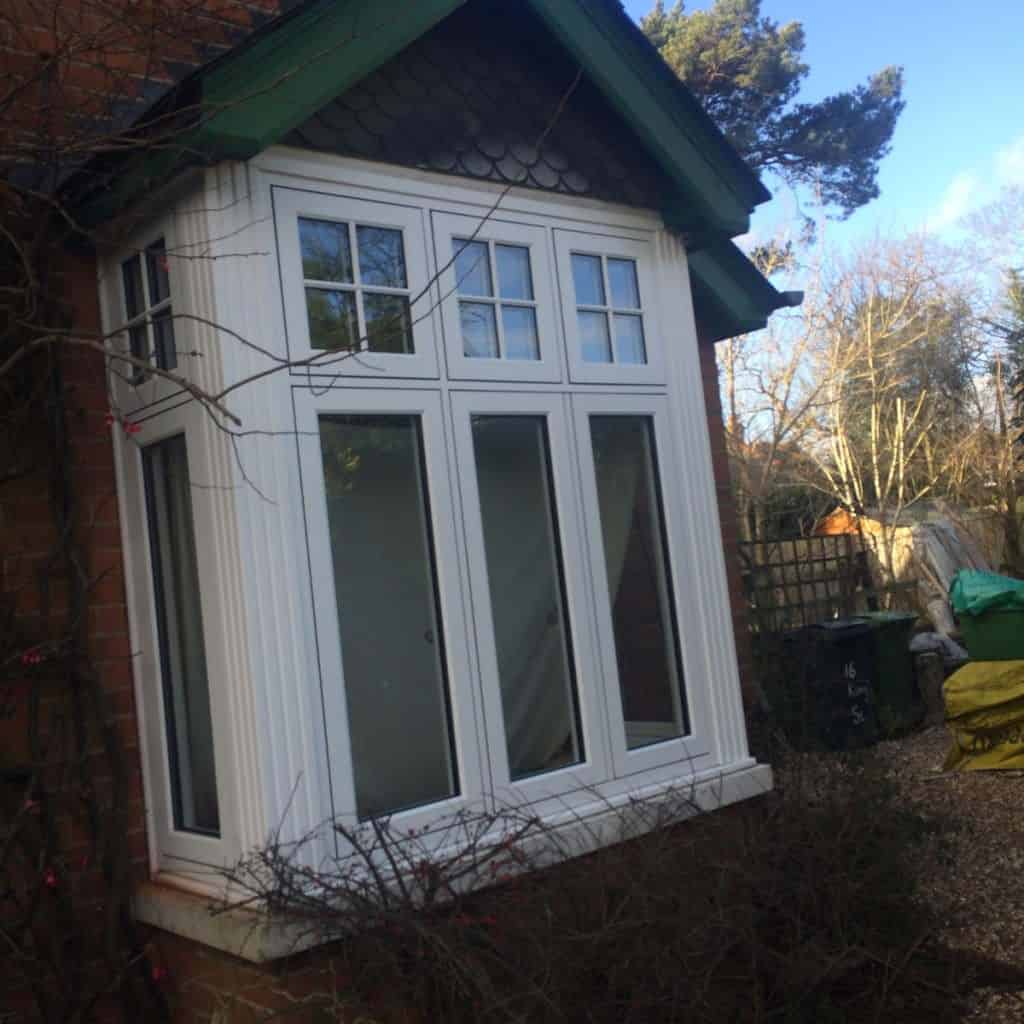 Superb Quality Products
There are so many benefits to choosing Residence 9 windows for your Reading home that it would be impossible to list them all. These quality double glazed windows are superior to any other uPVC windows on the market.
Their incredible design and finish mean that they suit absolutely any property, however, they are extremely popular in conservation areas. This is due to their almost exact replication of traditional timber windows. The foils used to create the wood effect are of such a standard that it is almost impossible to tell the difference between a Residence 9 window and a timber window.
Added to this the outstanding thermal efficiency they provide. Using intelligent design, they have been created to minimise heat loss, trapping warm air within the home, and then to insulate against the cold outside. Your home will be comfortable and cosy when you choose Residence 9 windows.
You can also rely on the impressive levels of security that come as standard with our range of Residence 9 windows. Fitted with multipoint locking systems, these windows achieve the highest levels of security.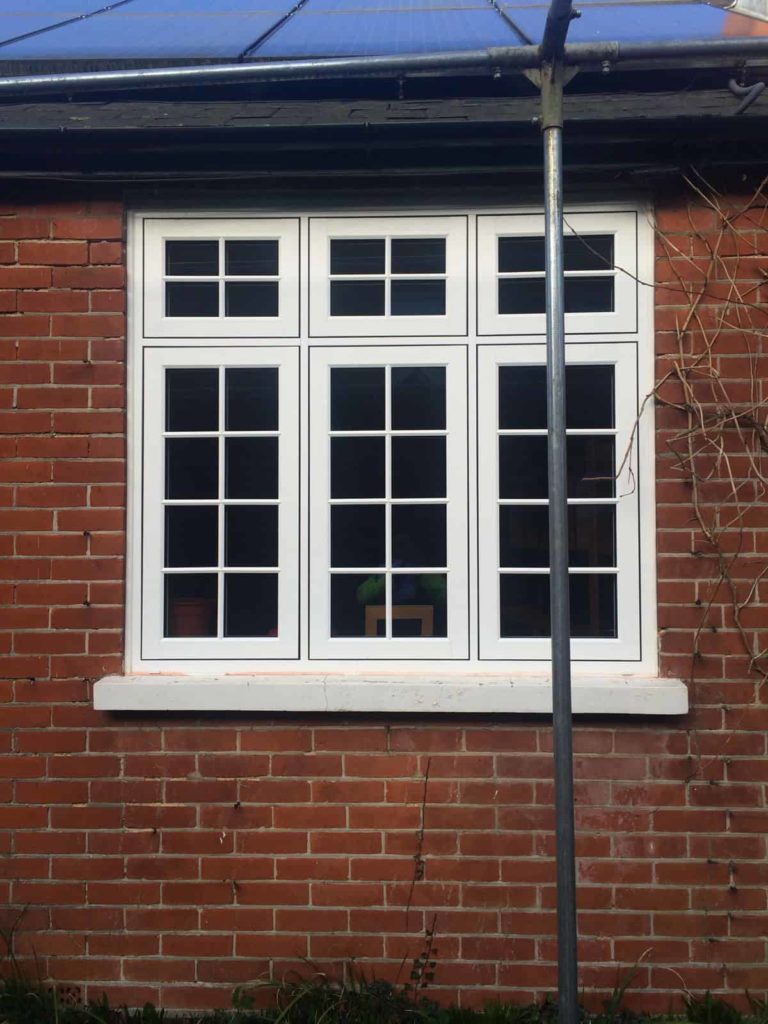 Happy Customers
Our Reading customers were incredibly happy with their Residence 9 Window installation, and they are particularly happy that their new windows have enhanced the energy-efficiency of their home, while in-keeping with the authenticity of their property.
There's no need to just take our word for it, we have a wealth of happy customers who have had Residence 9 windows installed by us.
You can read their reviews online, but essentially, our customers love not only our Residence 9 windows, with their authenticity and style, they also love our customer service. We pride ourselves on integrity and honesty, meaning that our customers never get second best.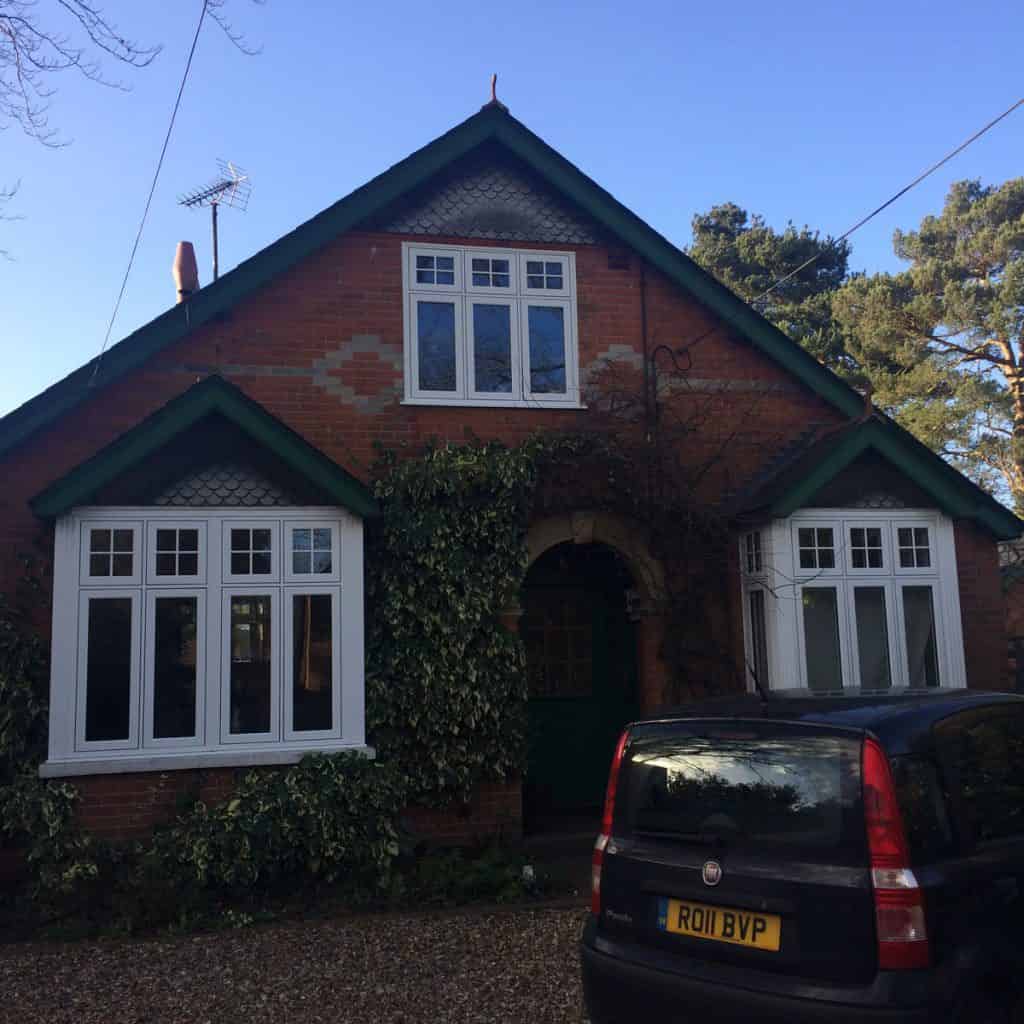 R9 Window Prices in Reading
For exceptionally competitive Residence 9 window prices in Reading, we are your go to double glazing installer. We are proud to be able to offer truly cost effective prices on our Residence 9 windows. Why not contact us and get a free quote for your new Residence 9 windows.