Residence 9 Windows Reading
Residence 9 Windows are a luxury brand of double glazed windows offering sophisticated and elegant style.
Residence 9 Windows
Authentic Alternative to Wooden Windows
Residence 9 Windows are premium lifestyle windows. An exquisitely crafted timber-style window available in a beautiful collection of colours and finishes to perfectly complement your Reading home.
If you're looking to maintain the character of a period home or add a sense of class to a modern home, Residence 9 Windows are the ideal luxury choice of home improvement.
Abbey Windows supply and fit our Residence 9 Window collection throughout Reading, Thames Valley, Berkshire, Bracknell, Wokingham, Henley-on-Thames, Wallingford, Didcot and Windsor.
Superior Timeless Window Design
These lifestyle windows are handcrafted composite windows and are quintessentially British in design and style.
Residence 9 Windows seamlessly combine the 19th century window design with modern innovation. Replicating the traditional timber look without any of its setbacks.
Traditional Window Aesthetic
With dual decoration available, you can choose to have the exterior of your window follow traditional aesthetic, whilst the interior exhibits a stylishly modern design.
Easy clean rebates in the Residence 9 design keep to the same colour as the window profile, ensuring the high-end double glazed window looks like real timber even when open.
Modern Window Innovation
Residence 9 Windows contain an unprecedented design. Unlike their timber inspiration, our Residence 9 Windows are completely maintenance free and exceptionally thermally efficient. This design allows for an outstanding U Value of 1.2, ensuring your house stays warm in the winter and cool in the summer.
To ensure our Residence 9 Windows achieve the heritage look, they are outfitted with an authentic cill detail.  The classic 19th century deep cill is characteristically aligned with your brickwork to achieve the traditional look.
These traditional windows would make the perfect cottage windows. Loved by homeowners and local councils alike, they are the ideal modern alternative to wooden windows in conservation locations and now in a range of complimentary door designs.
19th Century Window Accessories
Our cottage-style windows are totally customisable so you'll be sure to find the perfect windows to suit your home.
Period ironmongery, Georgian bars and monkey-tail handles are available to enhance the authentic look and feel of your new premium lifestyle windows.
Why not use Residence 9's intelligent window designer to create your dream cottage windows?
Ultra-Low Maintenance Windows
Since these composite windows are crafted from highly durable modern materials, there is virtually no upkeep needed. Unlike wooden windows, these composite windows do not need painting, sanding or varnishing and will not rot or swell like timber windows.
Simply wipe your new Residence 9 Windows clean with a damp cloth to keep them looking sparkling!
Residence 9 Window Prices
Could our Residence 9 Windows be what's missing from your Berkshire home?  Get a free, no obligation replacement windows quote today!
Alternatively, you can get in contact with us today for more information.
Customise your Windows
Take a look at all the colour options available with Residence 9 windows and doors.
View Colour Options
Detail is Truly in the Eye of the Beholder
Conservation is a widely used key word in our world with so many applications. Whether using PVCu, timber or aluminium windows, we automatically expect energy saving conservation.

We expect the materials to conserve and reduce our efforts to maintain them. And now we are proud to introduce the R9 window and door ranges, designed specifically to mimic conservation products.
The Residence 9 windows were designed to emulate traditional timber windows from the 19th Century, ideal for discerning homeowners wishing to retain period style features up until now only afforded by using wooden windows.

Our coatings even highlight the grain of wood, a feature often lost with softwood windows and hardwood windows with painted finishes. And offered without the issues of warping and splitting, the regular repainting that wooden windows often encounter.
Using state of the art materials, the environmentally friendly R9 doors and windows are lead free and achieving an A+ rating and optional triple glazing achieving a PassiveHaus Standard rating and a U value as low as 0.8.

All classically in a foil grained coated multi chambered PVC frame designed to the exacting key dimensions and principles of the Article 4 Conservation area guidelines for windows.
Note. The use of R9 Windows and doors to properties and areas covered by conservation orders must be approved by your local Authority Listings Officer and it is doubtful that this product will be suitable for listed properties where materials often need to match like for like.
And back to detail….. Residence 9 windows incorporate the finest you will find - find out more here..

The Graduate Collection of colours are perfect for matching an existing colour scheme or creating a Contemporary window or period window affect
Residence 9 Windows Gallery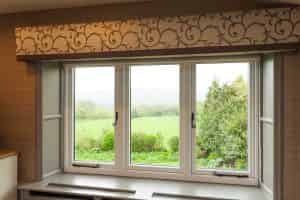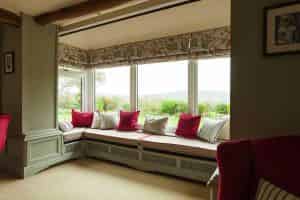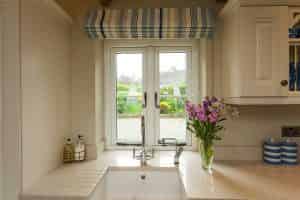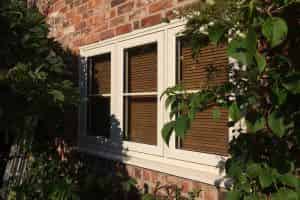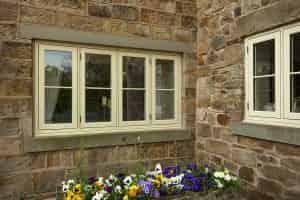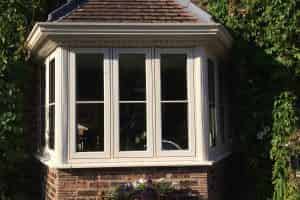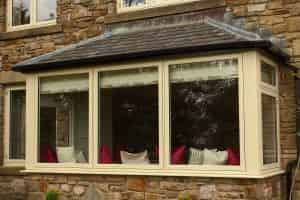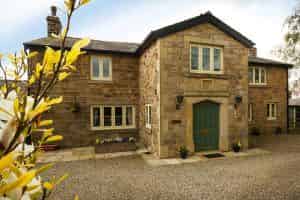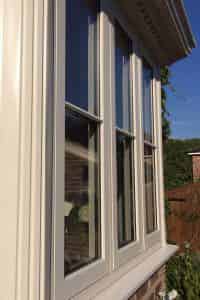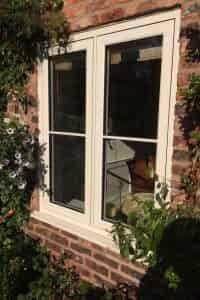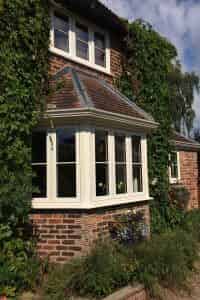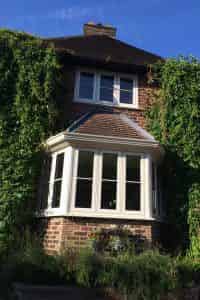 Residence 9 Windows Colour Options
View our other window styles
Recent Projects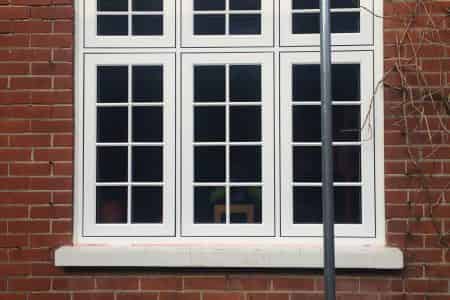 Residence 9 Windows Reading
Beautiful Residence 9 Windows installation in Reading by Abbey Windows
Here at Abbey Windows, we are proud to offer exceptional Residence 9 windows to our Reading customers. These outstanding windows offer impeccable looks that are perfect for homes in conservation areas.
We recently completed a stunning residence 9 windows installation for a customer in Reading, which we are very proud of. R9 windows are high quality, precision engineered double glazed windows that will enhance not only the aesthetics of your home, but its overall performance too. There is no other window on the market that is quite like the Residence 9 window.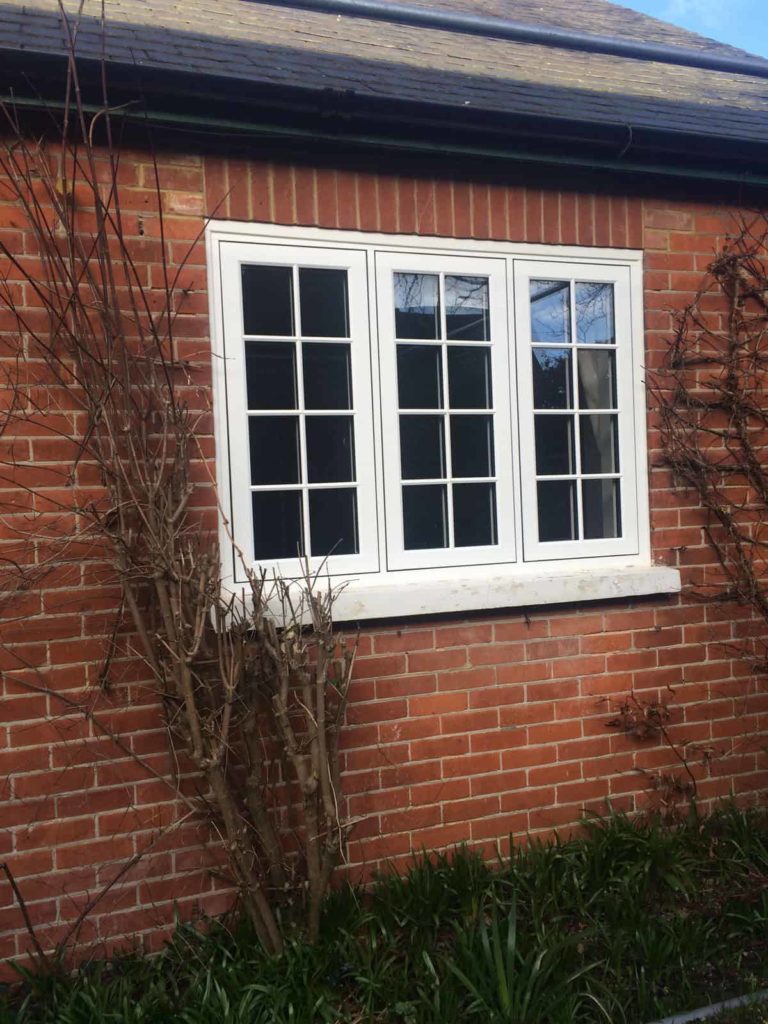 Smooth Installation
Our installation was a smooth experience. We put the customer first at all times, and our priority is to respect your home and family. Our polite and courteous installation team always do their utmost to minimise disruption. They will ensure that no tools or dangerous items are left lying around for little fingers and paws to discover.
Our Reading customers wanted to replace the existing windows of their home, and were looking for a window design that would be in-keeping with the original style of their property.
Our installation team ensured that no tools or dangerous items were left lying around for little fingers and paws to discover. They always keep their workspace as tidy as possible and at the end of the installation, they will ensure that your home is left in the exact same condition that they found it in.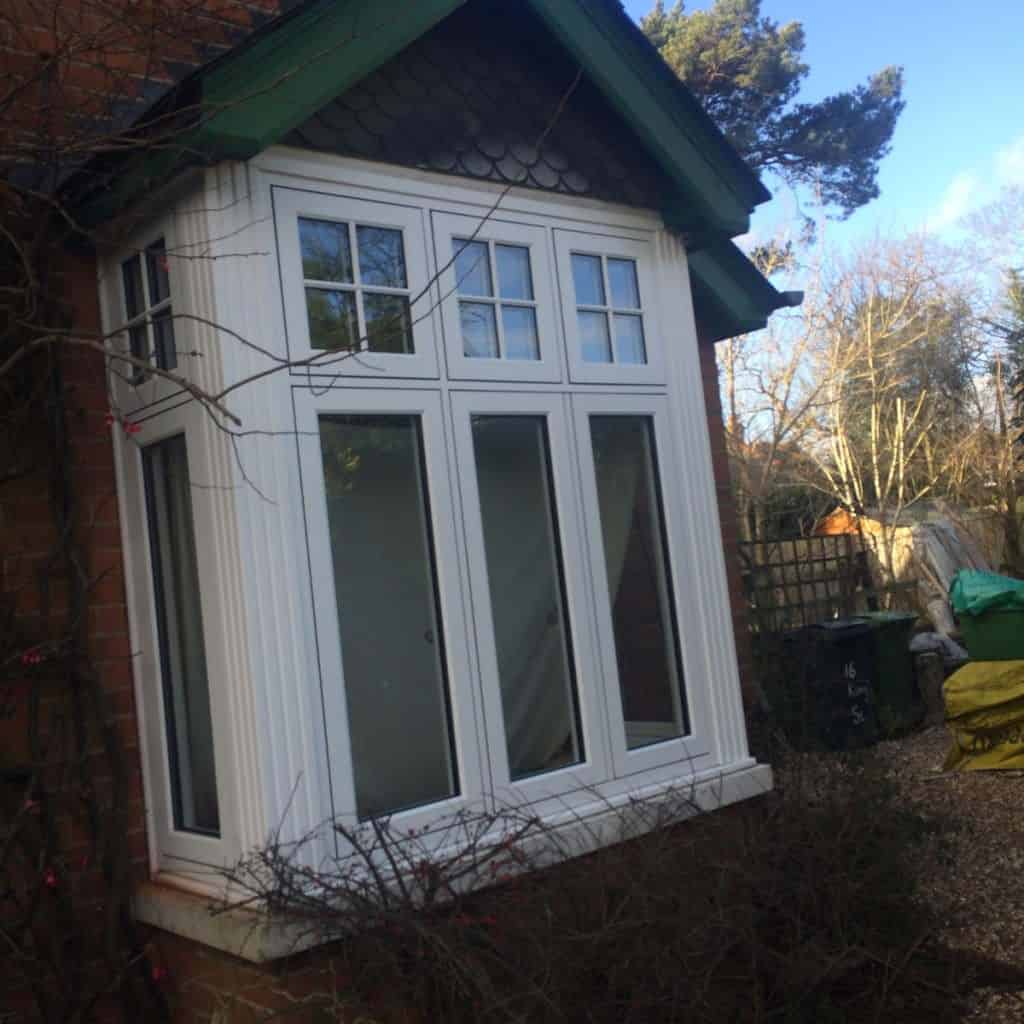 Superb Quality Products
There are so many benefits to choosing Residence 9 windows for your Reading home that it would be impossible to list them all. These quality double glazed windows are superior to any other uPVC windows on the market.
Their incredible design and finish mean that they suit absolutely any property, however, they are extremely popular in conservation areas. This is due to their almost exact replication of traditional timber windows. The foils used to create the wood effect are of such a standard that it is almost impossible to tell the difference between a Residence 9 window and a timber window.
Added to this the outstanding thermal efficiency they provide. Using intelligent design, they have been created to minimise heat loss, trapping warm air within the home, and then to insulate against the cold outside. Your home will be comfortable and cosy when you choose Residence 9 windows.
You can also rely on the impressive levels of security that come as standard with our range of Residence 9 windows. Fitted with multipoint locking systems, these windows achieve the highest levels of security.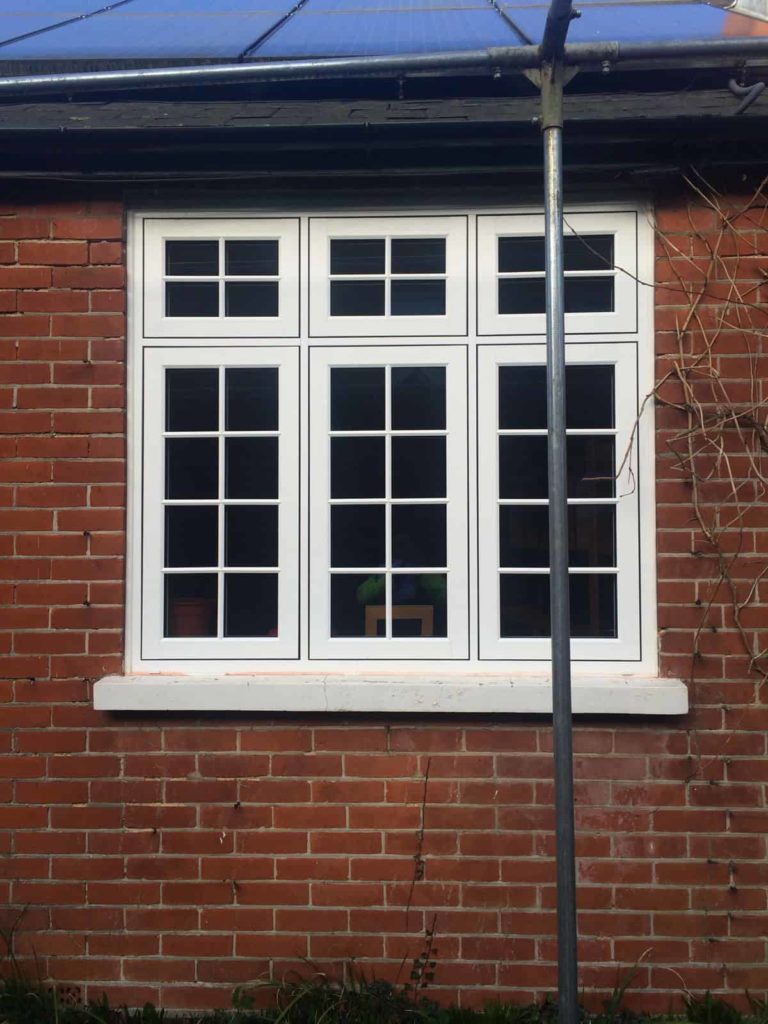 Happy Customers
Our Reading customers were incredibly happy with their Residence 9 Window installation, and they are particularly happy that their new windows have enhanced the energy-efficiency of their home, while in-keeping with the authenticity of their property.
There's no need to just take our word for it, we have a wealth of happy customers who have had Residence 9 windows installed by us.
You can read their reviews online, but essentially, our customers love not only our Residence 9 windows, with their authenticity and style, they also love our customer service. We pride ourselves on integrity and honesty, meaning that our customers never get second best.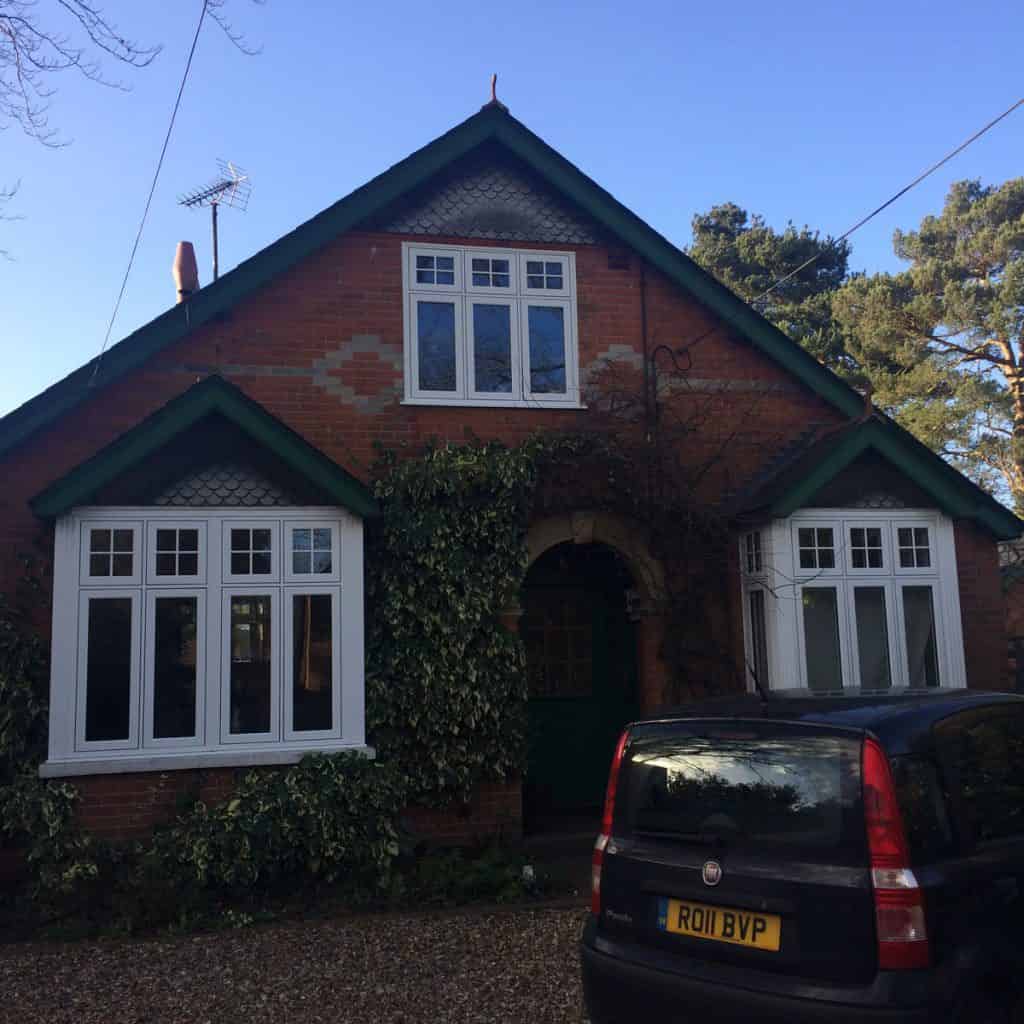 R9 Window Prices in Reading
For exceptionally competitive Residence 9 window prices in Reading, we are your go to double glazing installer. We are proud to be able to offer truly cost effective prices on our Residence 9 windows. Why not contact us and get a free quote for your new Residence 9 windows.