Residence Collection Windows Reading
Residence Collection Windows are a luxury brand of double glazed windows offering sophisticated and elegant style.
Residence Collection Windows
Authentic Alternative to Wooden Windows
Market leading design.
Achieves Window Energy Rating A+.
U-values of 0.8 with triple glazing and 1.2 with double glazing.
A broad palette of colours to suit different British architectural periods.
Fully customisable, allowing you to add your personal touch.
Maintenance free – no sanding, repainting or staining required.
No toxic paints, primers, preservatives or fungicides required.
Profiles can be wiped clean with warm soapy water.
'Easy clean' rebates upkeep simple.
All elements can be recycled entirely and each includes a fully recycled section.
All Residence Collection Windows are guaranteed for a minimum of 10 years.
If you're looking to maintain the character of a period home or add a sense of class to a modern home, Residence Collection Windows are the ideal luxury choice for home improvement.
Residence Collection Windows are premium lifestyle windows. An exquisitely crafted timber-style window available in a beautiful variety of colours and finishes to perfectly complement your Reading home.
Abbey Windows supply and fit our Residence Collection Window collection throughout Reading, Thames Valley, Berkshire, Bracknell, Wokingham, Henley-on-Thames, Wallingford, Didcot and Windsor.
19th Century Window Accessories
Our cottage-style windows are fully customisable, so you'll be sure to find the perfect windows to suit your home.
Period ironmongery, Georgian bars and monkey-tail handles are available to enhance the authentic look and feel of your new premium lifestyle windows.
Residence Collection Window Prices
Could our Residence Collection Windows be what's missing from your Berkshire home? Get a free, no obligation replacement windows quote today!
Alternatively, you can get in contact with us today for more information.
We are pleased to be able to offer you a range of flexible finance options to suit your budget.
Finance Options Now Available
We are pleased to be able to offer you a range of flexible finance options to suit your budget.
Choose our '5 Years Interest Free on our Harmony Range' or opt for our 'Buy Today with Nothing to pay for a whole year' option. With an extensive collection of finance options available, you can be sure to find the right option to suit your home improvement budget.
Calculate which finance option best suits your budget by using our loan calculator. Alternatively, you can speak directly with one of our expertly trained team; we are always on hand to help with all your finance queries.
Find out more about our finance options.
Residence Collection Windows
Residence Collection - R9 Windows
Traditional uPVC Windows from Abbey Windows.
[contact-form-7 id="" title=""]
Customise your Windows
Take a look at all the colour options available with the Residence Collection Windows.
View Colour Options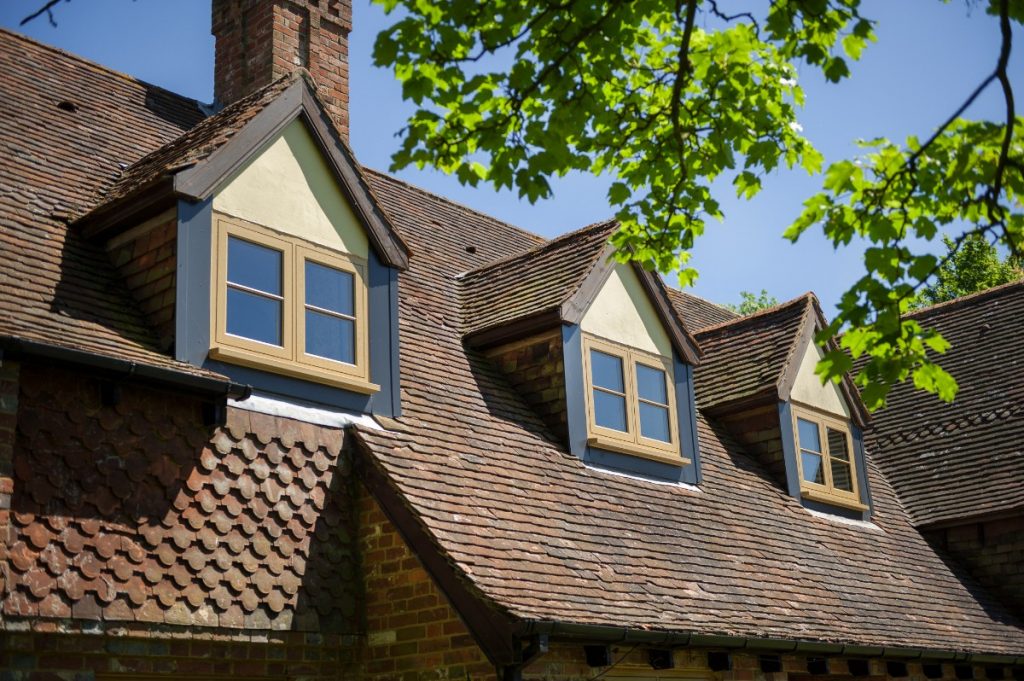 Residence 9 Windows
Unique 100mm thick profile (most are 70mm).
Nine chambers (most have three or five chambers).
Superior thermal, acoustic, strength and security performances.
Steel reinforcement option for extra added strength.
Ideal solution for grand entrance screens and feature windows as glass bonded.
Authentic 19th century timber window effect achieved through an elegant flush exterior and decorative interior.
Designed with the key principles of the Article 4 Conservation Area Guidelines.
Approved in many Conservations Areas and Listed buildings across the UK.
Superior Timeless Window Design
These lifestyle windows are handcrafted composite windows and are quintessentially British in design and style.
Residence 9 Windows seamlessly combine the 19th-century window design with modern innovation. Replicating the traditional timber look without any of its setbacks.
Traditional Window Aesthetic
With dual decoration available, you can choose to have the exterior of your window follow traditional aesthetic, while the interior exhibits a stylishly modern design.
To ensure our Residence 9 Windows achieve the heritage look, they are outfitted with an authentic cill detail. The classic 19th-century deep cill is characteristically aligned with your brickwork to achieve the traditional look.
These traditional windows would make the perfect cottage windows. Loved by homeowners and local councils alike, they are the ideal modern alternative to wooden windows in conservation locations and now in a range of complimentary door designs.
Why not use Residence 9's intelligent window designer to create your dream cottage windows?

Residence 7 Windows
75mm thick profile (most are 70mm).
Seven chambers (most have three or five chambers).
Enhanced heat retention, noise insulation, rigidity and robustness.
Choose mechanically jointed for a traditional look or welded with a diagonal seam for a more contemporary appearance.
Perfectly flush design both inside and out to complement country cottages and new builds alike.
Beading options available to personalise your windows.
Modern Window Innovation
Residence Collection Windows consist of an unprecedented design. Unlike their timber inspiration, our Residence Collection Windows are completely maintenance free and exceptionally thermally efficient. This design allows for an outstanding U Value of 1.2, ensuring your house stays warm in the winter and cool in the summer.
Ultra-Low Maintenance Windows
Since these composite windows are crafted from highly durable modern materials, there is virtually no upkeep needed. Unlike wooden windows, these composite windows do not require painting, sanding or varnishing and will not rot or swell like timber windows.
Easy clean rebates in the Residence Collection design keep to the same colour as the window profile, ensuring the high-end double glazed window looks like real timber even when open.
Simply wipe your new Residence Collection Windows clean with a damp cloth to keep them looking sparkling!
Detail is Truly in the Eye of the Beholder
Conservation is a widely used word in our world with so many applications. Whether using PVCu, timber or aluminium windows, we automatically expect energy saving conservation.

We expect the materials to conserve and reduce our efforts to maintain them. And now we are proud to introduce the Residence Collection Windows range, designed specifically to mimic conservation products.
The Residence 9 windows were designed to emulate traditional timber windows from the 19th Century, ideal for discerning homeowners wishing to retain period style features up until now only afforded by using wooden windows.

Our coatings even highlight the grain of wood, a feature often lost with softwood windows and hardwood windows with painted finishes. And offered without the issues of warping and splitting, the regular repainting that wooden windows often encounter.
Using state of the art materials, the environmentally friendly Residence Collection Windows are lead free and achieving an A+ rating and optional triple glazing achieving a PassiveHaus Standard rating and a U value as low as 0.8.

All classically in a foil grained coated multi chambered PVC frame designed to the exacting key dimensions and principles of the Article 4 Conservation area guidelines for windows.
Note. The use of R9 Windows and doors to properties and areas covered by conservation orders must be approved by your local Authority Listings Officer and it is doubtful that this product will be suitable for listed properties where materials often need to match like for like.
Get creative and design your ideal Residence Collection Windows to perfectly suit your home. For inspiration have a look at the visualiser tool.

Choose between the Graduate Collection of colours in visualiser tool to discover the perfect match for an existing colour scheme or to create a contemporary window or period window effect.
Residence Collection Windows Gallery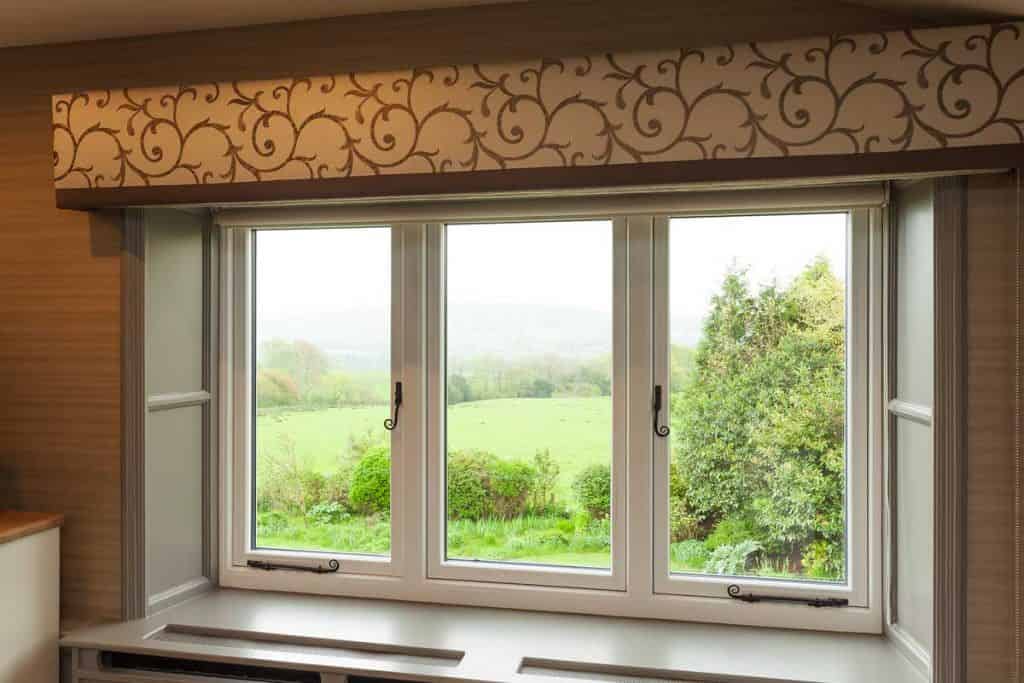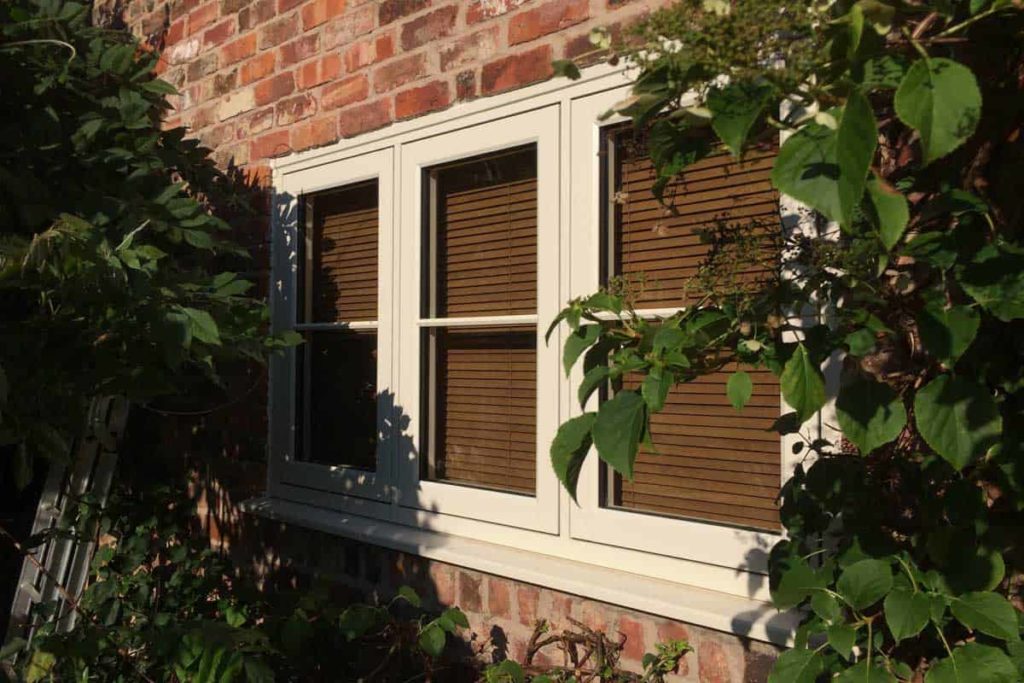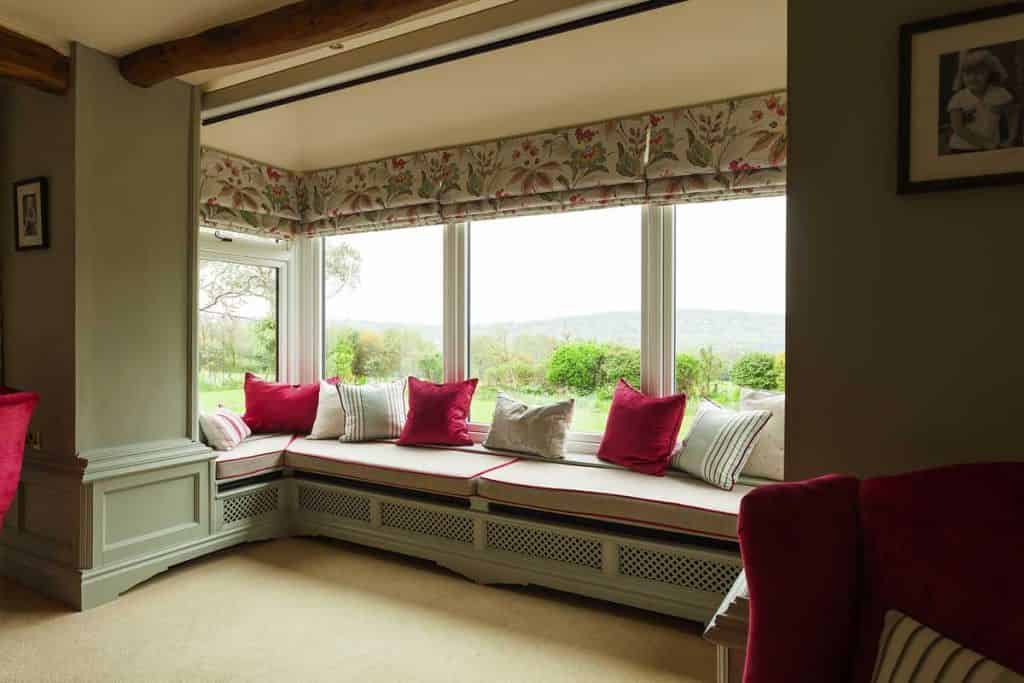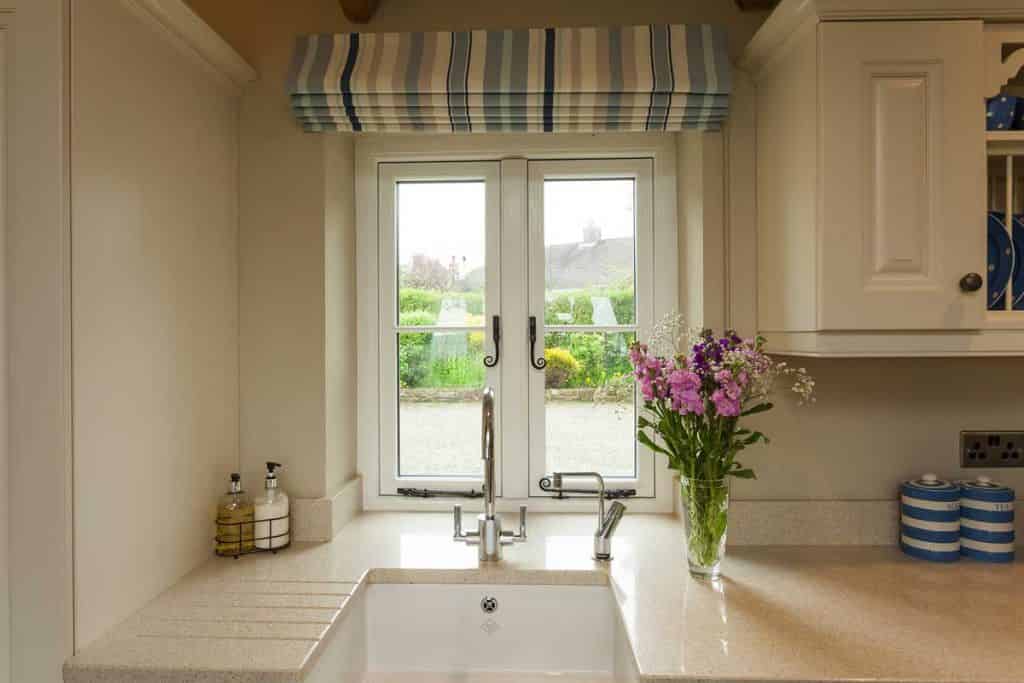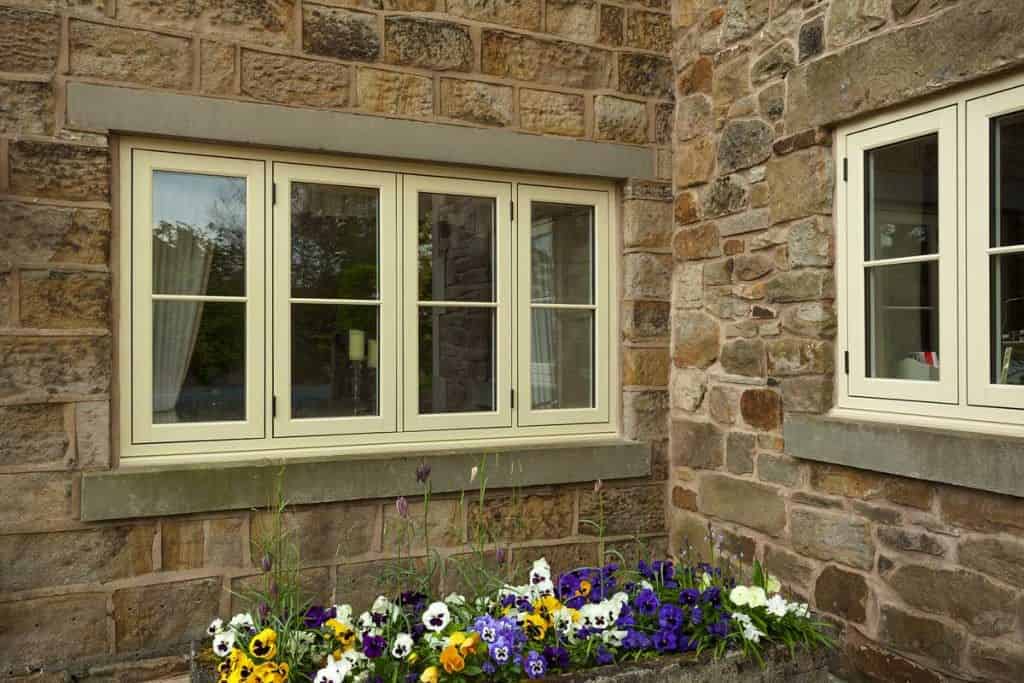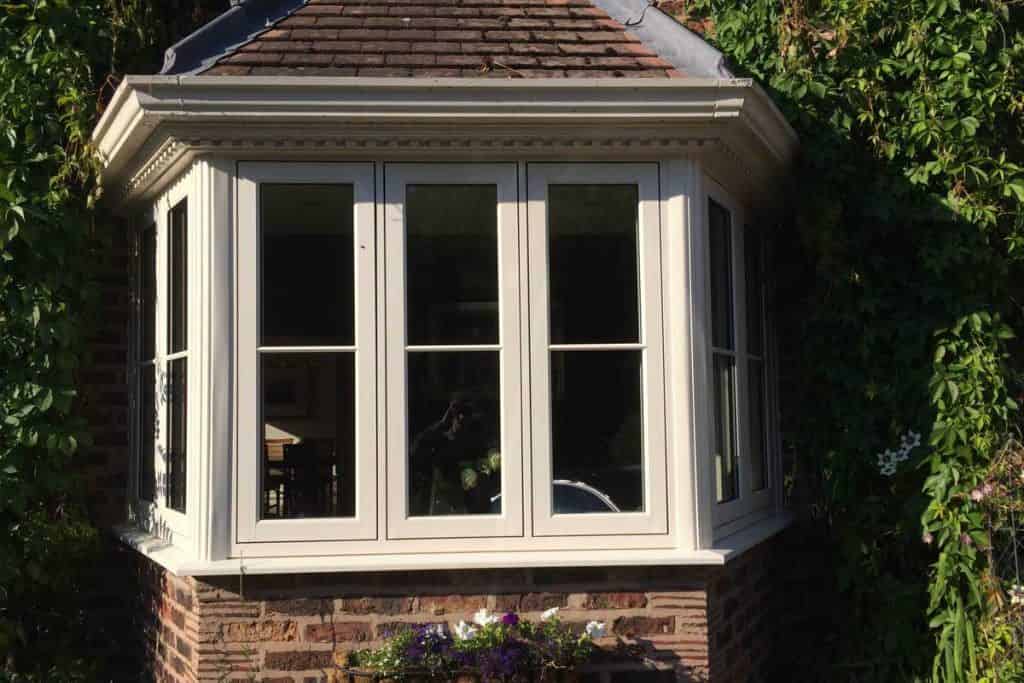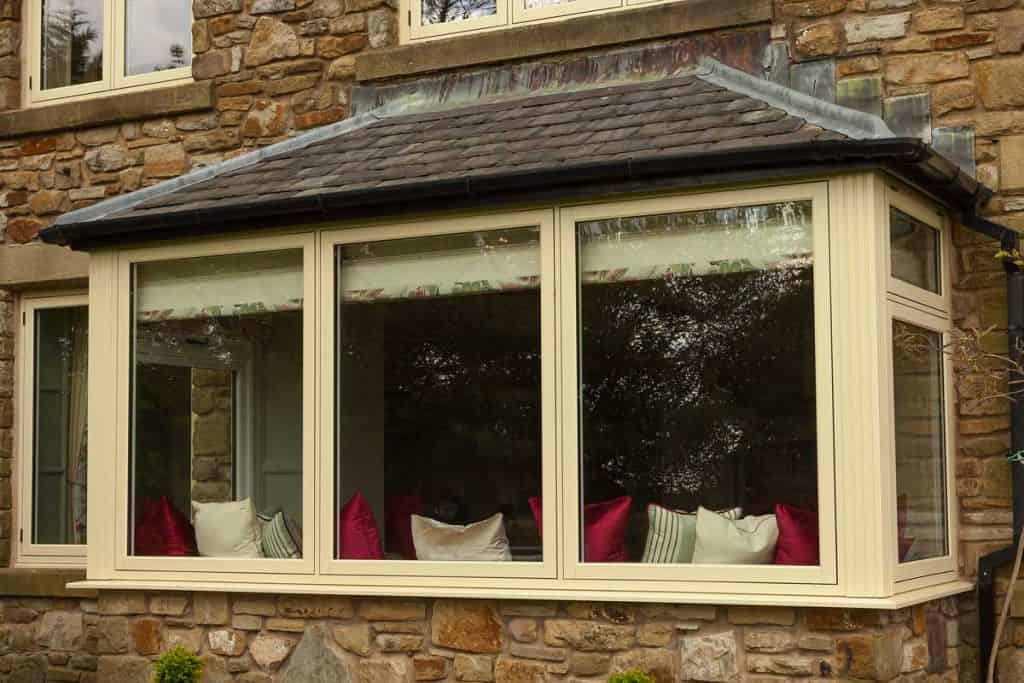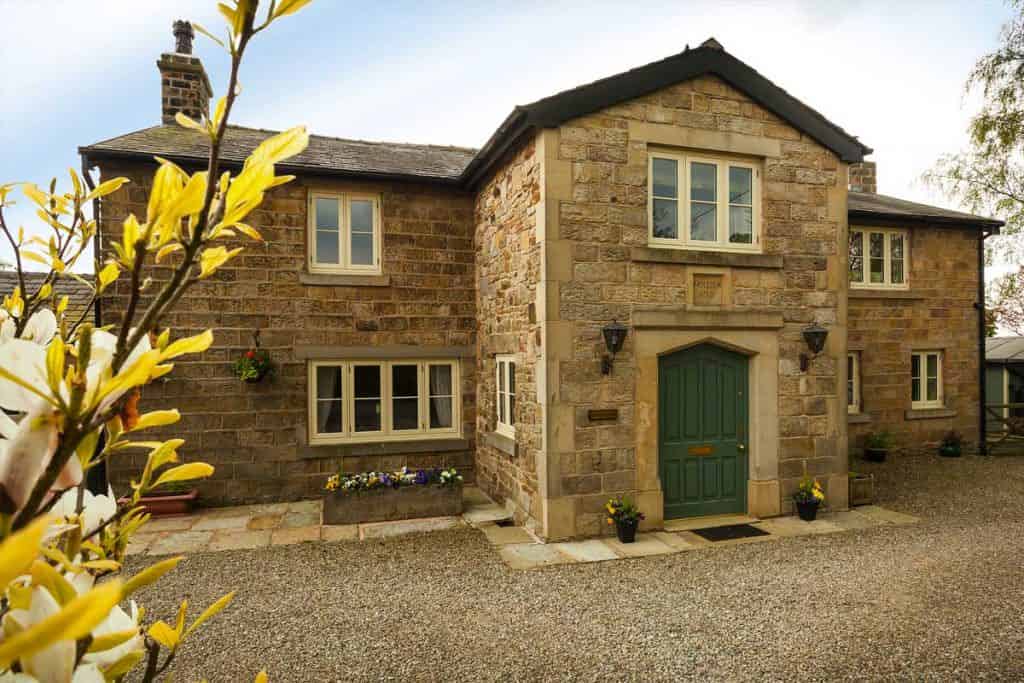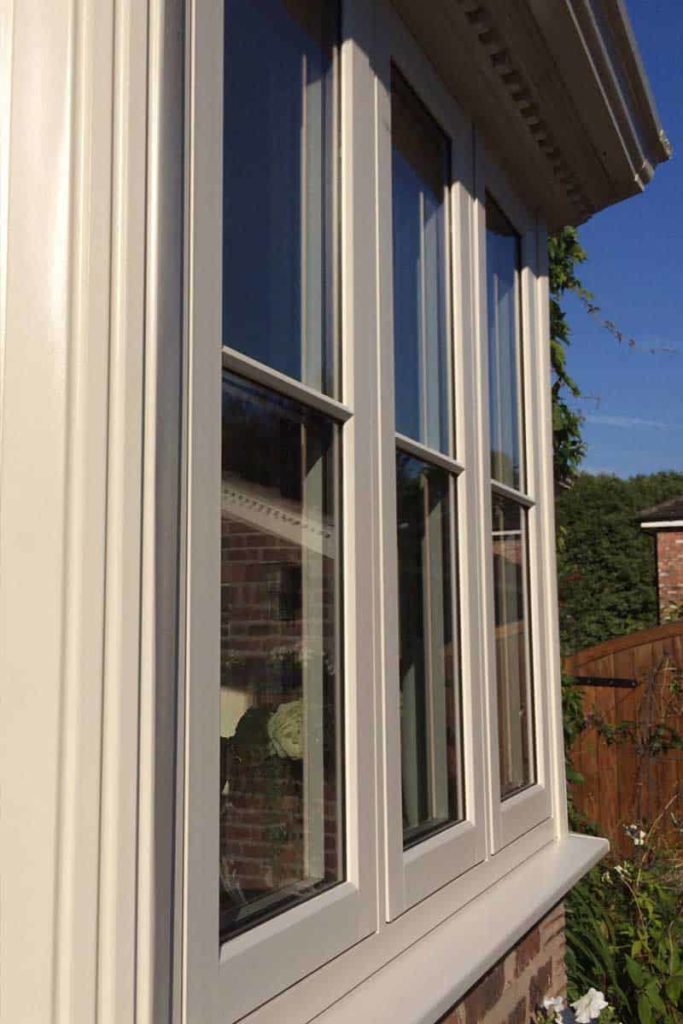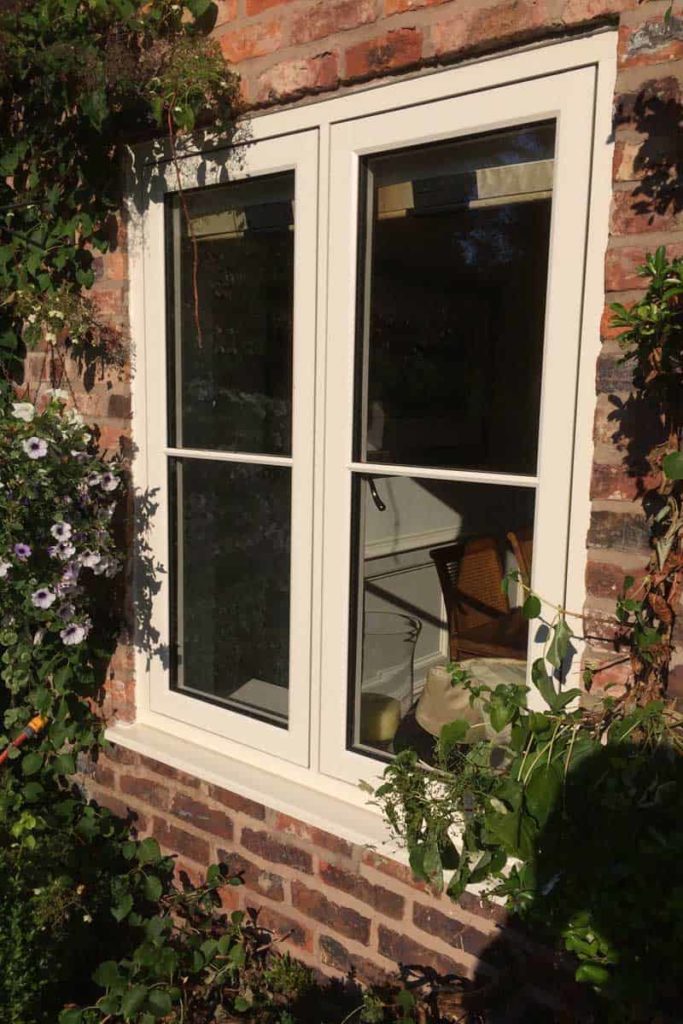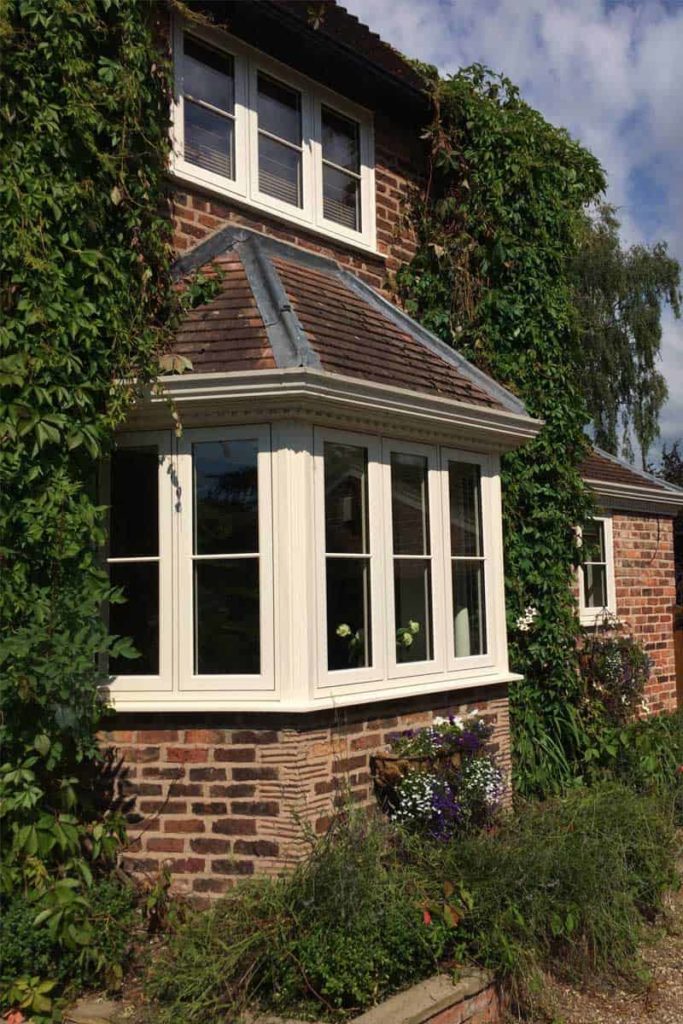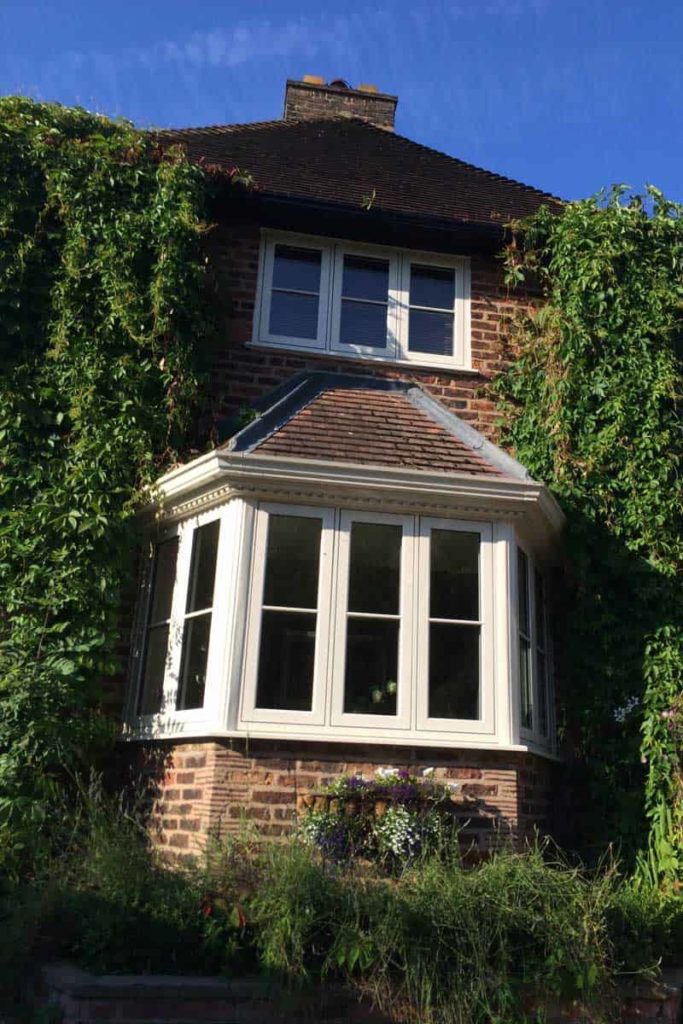 Residence Collection Windows Colour Options
View our other window styles