Scroll left/right to see more products.
Free Online Quote
Get an instant online price for uPVC & aluminium windows, doors, conservatories & much more.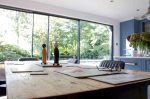 Customer Focused
Abbey Windows' diverse and innovative product range consists of the latest technological advancements combined with cutting edge, contemporary design. These inspirational products can change the way you use your home. Unlock the potential of your property with a home improvement that will provide outstanding performance in energy efficiency and security, while adding value to your home.
The extensive selection of state of the art double glazing products for you to choose from, represent long term investments that will continue to benefit you for many years to come. Whether you decide on uPVC or aluminium for your home or project, you'll enjoy modern, market leading performance at competitive prices.
Read More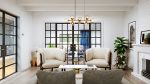 Established, Reliable Installers
Given the current climate, you may well be concerned about whether the double glazing company that you choose will be around should you need any aftersales service. This is not a concern when you decide to go with Abbey Windows. We have been here for over 30 years, and have built up a strong financial foundation that will enable us to be around for at least another 30 years.
In the unlikely event that you experience any problems with your products, you can rest assured that Abbey Windows will be there for you. Every single contract, product and component comes with our own company guarantee, so you can enjoy total peace of mind.
Read More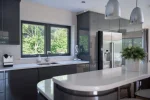 Suitable for You
We believe in an honest approach and pride ourselves on our communication and transparency. Home improvements are an investment for the future, so you need to find the best one for you. This is why there will be no hard sell tactics or "buy one get one free" gimmicks.
Our experienced experts will offer advice to help you decide what is your ideal home improvement. We encourage you to discuss your budget with us so that our advice is based on realistic expectations. There are no hidden costs, with all details laid out for you.
Read More
Installing Across Reading & The Thames Valley for Over 30 Years
View our case studies to see examples of our best installations.
View All Case Studies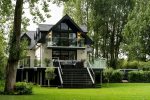 Latest Case Study
Aluminium Window Installation in Caversham
Abbey Windows recently had the privilege of completing a multi-product project on this wonderful modern home! The project featured our wonderful Origin bifold doors as well as several of our aluminium windows, a French door and a gable frame! This home will never need to worry about a lack of natural light coming in again due to the various improvements we made with our products!
Stylish and Practical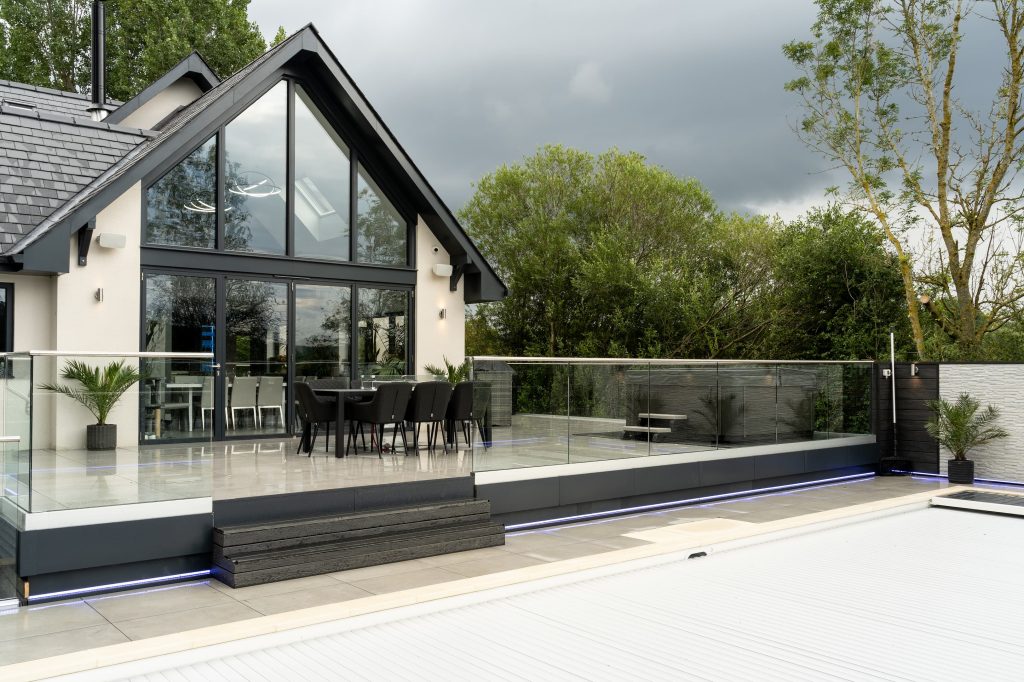 Whilst the home clearly benefited aesthetically from our improvements, the robust nature of Origin's aluminium products also gave this home increased levels of security and thermal efficiency. Origin's aluminium is at once both superior in its visual qualities as well as its practical ones. Origin's aluminium windows and bifold doors are incredibly efficient, able to achieve energy ratings of A+14 and beyond, ensuring that this property will stay warm during the cold winter months. 
A Wide Variety of Colours to Choose From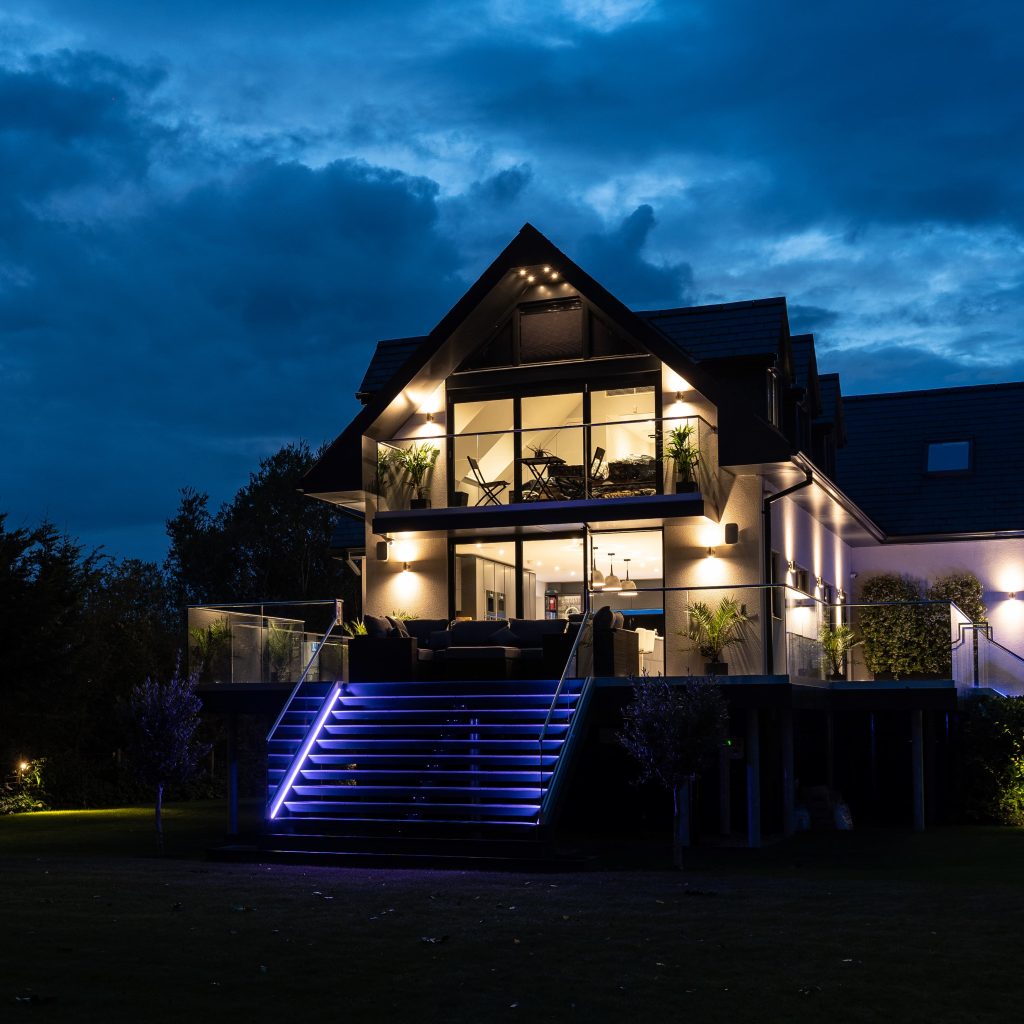 With over 200 RAL colours to choose from, the lovely homeowner decided to go with Anthracite Grey across the board, ensuring consistency of design for their home and an exceptional ultra-modern finish. Grey tones are very on trend for modern home design, so this home is clearly at the forefront of design innovation! With the addition of the home's interior decor and the lights that were fitted on the patio steps, this home is a wonderful example of how attractive the modern home can truly be!
Exceptional Security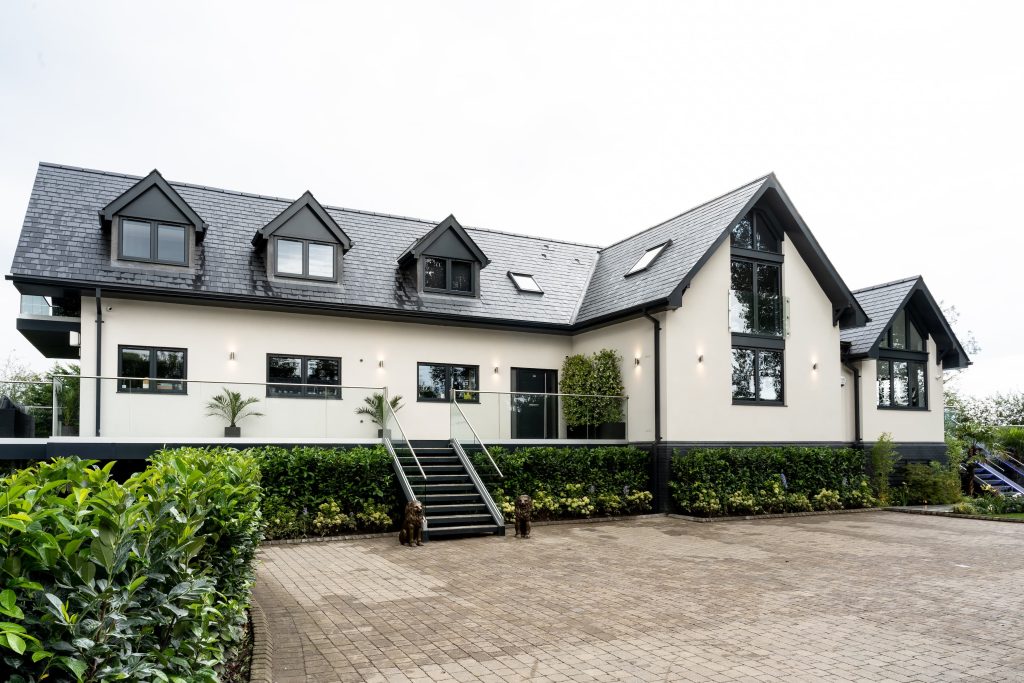 Aluminium is a fabulous material that provides homes with a luxurious appearance, whether the property is traditional or modern. Due to its unmatched strength, aluminium windows and bifold doors provide the home with exceptional weather resistance as well as increased security levels. We ensure that only the very best in security locking systems are installed within our aluminium products so that you can be assured of a safe and secure home!
If you're interested in any of our aluminium products from Origin then please start your free quote today! You can do it right from the comfort of your own home and it could not be easier! You can also contact us directly through our online contact form with any specific questions you may have!
Read More
Flexible Finance Options
Our range of flexible finance options can help you manage your home improvement project and spread your costs. Choose from buy now, pay later options as well as low rate finance repayments.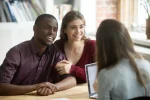 Visit Our Showroom
If you would like to talk to our experts about your next project and see our full range of home improvements in person, we recommend booking a visit to our stunning showroom to find out more.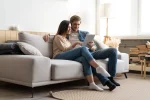 Finance Options Available
Accredited Local Installer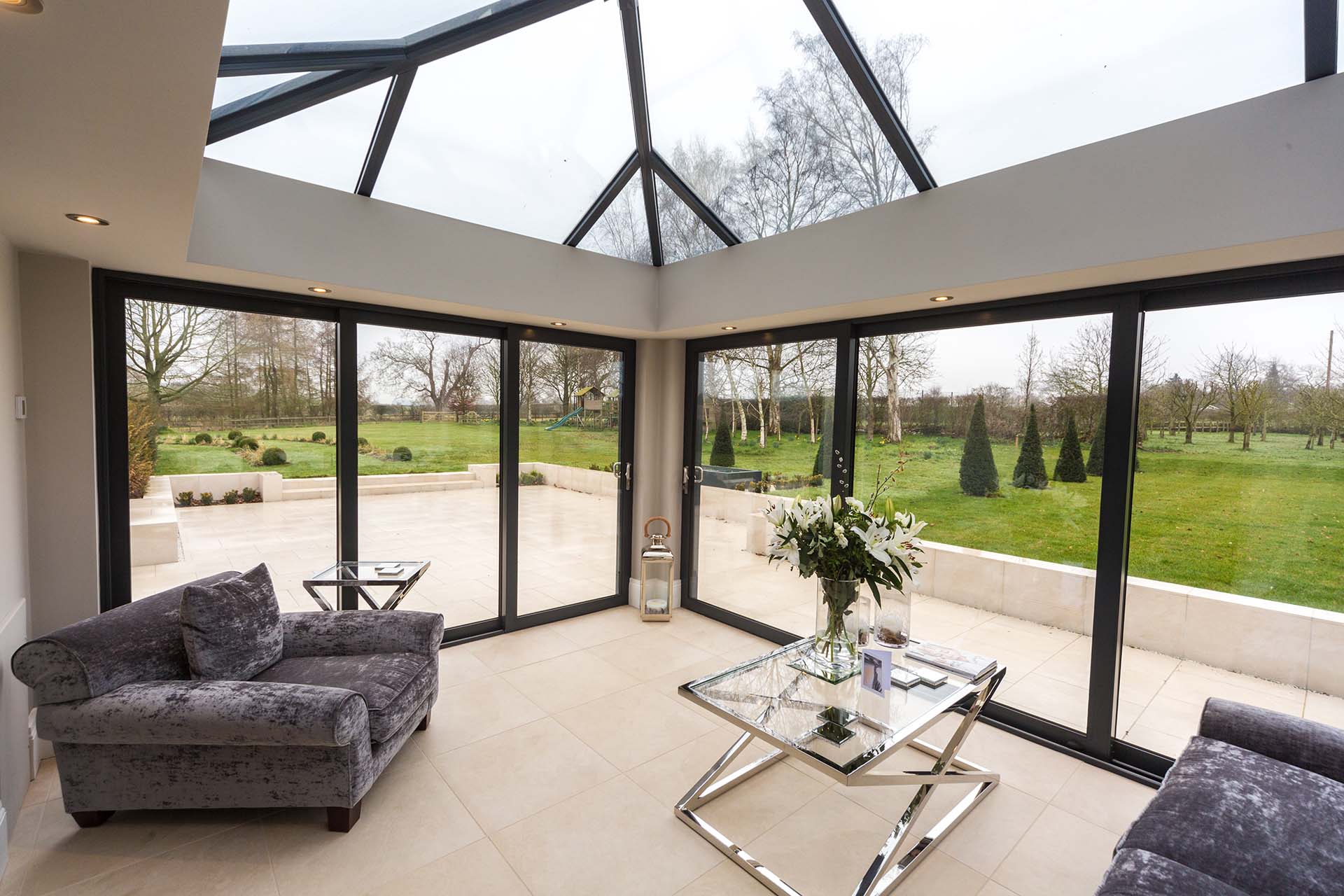 Free 10 Years Independent Insurance Backed Guarantee
HomePro is one of the many ways in which your investment is protected by Abbey. We understand that you need confidence in us and what we offer to give you total peace of mind. That's why we're proud to say you'll enjoy an independent 10 year insurance backed guarantee, on top of our 10 year company guarantee and up to 20 year manufacturer's guarantee depending on the product. You can rely on us!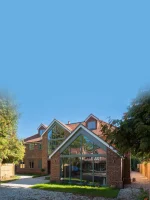 The Leading Origin Platinum Partner in Reading and Surrounding Areas
We are pleased to announce that we are now a Platinum Partner of market-leading aluminium manufacturers Origin.
With a relationship spanning more than 13 years, we have a wealth of experience working with Origin products to provide you with exceptional service throughout the whole installation process that simply cannot be matched by anyone else!
Origin windows and doors are at the pinnacle of visual design. Slimline profiles, clean edges and high quality finishes give off a premium feel that can transform your entire home. You can turn the heads of passers-by when you choose Origin, and who better to work with than a Platinum Partner?
With 40% off windows, doors and conservatories in a wide range of styles to suit every home, now is the perfect time to improve your home with Origin and the many other industry-leading manufacturers we're proud to work with.
Start for your free quote and enjoy the benefits of working with one of only seven Origin Platinum Partners in the world.
Need Inspiration for your Next Project?
Browse through our gallery for some home improvement inspiration…
Gallery
Conservatory Roof Systems from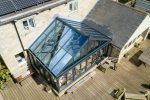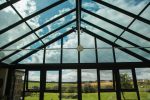 Glass Roof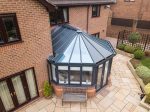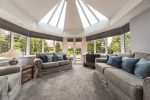 Livinroof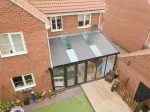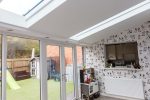 Ultraroof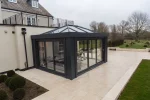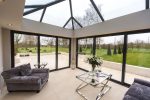 Ultrasky Roof
We were very pleased with our new front door and the service right throughout and from the beginning was excellent. Thank you.
Woodley, Reading


This is the second time we have used Abbey and once again have been completely satisfied with the service you have provided.
Caversham, Reading
It is really appreciated that you quote one price, and not use the selling techniques of many national companies. Thanks.
Purley, Reading


I particularly appreciated knowledgeable staff and helpful booklets.
Calcot, Reading
Excellent product, excellent service and excellent fittings.
Hungerford
Abbey Windows have a fantastic product range to choose from, I highly recommend their services!


Fantastic building work by friendly and reliable builders. Great company to work with. Extremely happy with the quality of the build. Would thoroughly recommend. James and Gary go above and beyond. Thank you.
Huge thank you to Rob and Jack who have installed new windows and doors at our home. Highly recommend the service we have received. Not only have Rob and Jack been extremely professional throughout. They respected our home and completed all works on time and to a very high standard that exceeded our expectations. Thank you for the time taken to carefully do the installation with no impact or damage to our home. The results are transformative. For the next phase we will be asking for Rob and Jack to do the work. It's so refreshing to meet people who take huge pride in their work.
Buckinghamshire
Big thank you to Rob and Jack for the great work they did for us in fitting Abbey doors, windows and lantern to our new orangery. They were both great people to have around, very hard working, and have finished the job off to a very high standard. I recommend for any future work. And wish them the best.
I would highly recommend Abbey Window's, we have had an excellent experience from start to finish. Working from home we were concerned over the disruption that could be caused with the replacement our old windows and doors, thankfully nothing to worry about. The installers were fantastic.
Reading
Visit Our Showroom
Directions