Window and Door Installations in Reading
At Abbey Windows, we have an in-house team of glaziers who complete all of our double glazing installation and repair work. We never outsource to subcontractors, which enables us to offer a consistently high level of service to all of our customers throughout Reading, Wokingham, Bracknell, Henley, Basingstoke, Didcot, Berkshire and the Thames Valley area.
What's more, because we place an emphasis on training and development, you can trust that our double glazing installers will achieve a fantastic result in every project they undertake.
One of Reading's Leading Double Glazing Installers
Our status as one of the leading local double glazing companies is the result of our commitment to delivering quality double glazed products at affordable prices. When combined with our professional and personal approach to customer service, this helps us to offer something which other window companies cannot.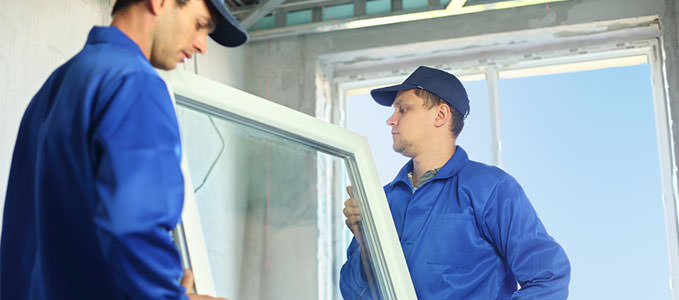 Quality double glazed windows, doors and conservatories are fundamental to our ethos, but the real secret to our success lies in our installation process. We can fit your new double glazed windows, doors and conservatories to the very highest standards; leaving you with a result that you're guaranteed to love. From a single uPVC window to an entire house, we can take on any project of any size, and will treat your home as if it were our own.
Window Condensation Tips
Unfortunately, condensation is a common modern problem. It can occur where warm moist air meets a colder material. Whilst windows are often seen as the cause, they rarely are. The colder surface of the glass and wall around the window simply indicate a problem that exists within a property.
Modern homes are now better insulated than ever but this does mean moist air can then be trapped inside.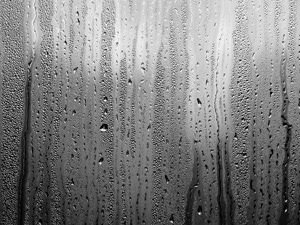 Abbey's Advice
Open windows (even slightly helps) when possible and open interior doors. This helps circulate air through the property.
Avoid drying washing inside. As all that water has to go somewhere.
If you have a radiator under a window, do not hang curtains over the radiator. This simply directs heat onto the window rather than into the room.
Try turning the heating down when possible (even if just certain rooms).
Ornaments on a window ledge in a damp area can trap damp air, further increasing mould issues.
Ventilators in glass or trickle ventilators in the top of the window frame can help circulate air and often reduce condensation (both of which we can install).
If you have tried the above tips and condensation is still a problem, try renting a dehumidifier. This will reduce moisture from the atmosphere inside your home. If it works, invest in your own dehumidifier.
If condensation is worse after replacement windows, it is usually due to the fact that your new windows have better seals than the originals that were simply letting moist air out.
IMPORTANT
Mould can feed on damp areas, leading to health issues. You must treat condensation as an indicator of a problem within your property that that could affect health, walls, curtains, carpets and upholstery.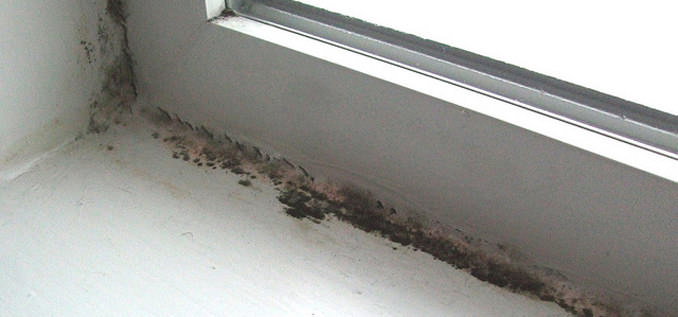 External Condensation
All newly fitted windows and doors now need to contain energy saving glass to comply with Building Regulations. This is called a Low E (Emissivity) glass and works with a fine reflective coating in the same way as a Thermos flask by reflecting escaping heat back into the room as it tries to escape. Under certain weather conditions, condensation can occur when a cold external glass suddenly warms up when there is moisture in the air. This is usually when the sun rises on a cold day and the air is damp. As the glass continues to warm through the day, the condensation will disperse.
Unfortunately, it is not possible to predict when and to which windows this may occur and we are unable to guarantee against it happening or take any action to stop it if it does. As the use of this glass is now standard for our whole industry, it could affect any window from any company that correctly follows Building Regulations. Whilst we appreciate temporary condensation may appear unsightly, it will disperse and is a good indicator that the window is working at reflecting heat back inside the property (albeit it from the outside in this temporary instance). If you need any assistance with Planning and Building Regulations, Abbey are here to help.

Contact Our Team Today
Once you've purchased your new double glazed windows, doors or conservatory from Abbey, our experienced double glazing installers are here to ensure that they are incorporated seamlessly into your property. Why not contact us today to find out more about the services we offer?