Tilt and Turn Windows in Reading
Innovative European design with revolutionary functionality. These windows are a must-have for the modern home.
uPVC Tilt and Turn Windows
Abbey Windows offer stunning uPVC tilt and turn windows to residents throughout Reading and Berkshire. As such a versatile double glazed unit, they are a fantastic option for high rise apartments and bungalows alike.
Our uPVC tilt and turn windows are incredibly durable and require very little maintenance. Unlike wooden alternatives, our top of the range uPVC double glazing never needs repainting or varnishing and will remain in brand new condition with very little effort
With our tilt and turn windows, you'll receive unrivalled energy efficiency, with the uPVC profiles benefitting from a Windows Energy Rating of A+14. As well as this, all our uPVC tilt and turn windows are guaranteed for a minimum of 10 years.
Our uPVC windows are created with an incredibly durable design, offering complete protection with our full storm proof design. Our uPVC Tilt and Turn windows are weather sealed to British Standards and BBA to keep the warmth in and the unwanted winters away.
Tilt and Turn Window Security
Our uPVC tilt and turn windows security is second to none.
We are proud to say that our windows are fitted with Sac window locks. These are one of the most durable and resilient locking mechanisms available for homeowners on the market today. Sac locking mechanisms boast shootbolts which are up to 300% thicker than alternatives offered by competitors. The locks come with a full 10-year guarantee and offer Secured by Design accreditation for complete peace of mind.
Tilt and Turn Window Prices
Are you looking for instant windows cost? Use our free online quote generator to benefit from our competitive tilt and turn window prices in Reading.
If you require any additional information, you can get in touch via our contact form, or call us on 0118 956 6866
We are pleased to be able to offer you a range of flexible finance options to suit your budget.
We also offer Aluminium Windows.
Finance Options Now Available
We are pleased to be able to offer you a range of flexible finance options to suit your budget.
Choose our '5 Years Interest Free on our Harmony Range' or opt for our 'Buy Today with Nothing to pay for a whole year' option. With an extensive collection of finance options available, you can be sure to find the right option to suit your home improvement budget.
Calculate which finance option best suits your budget by using our loan calculator. Alternatively, you can speak directly with one of our expertly trained team; we are always on hand to help with all your finance queries.
Find out more about our finance options.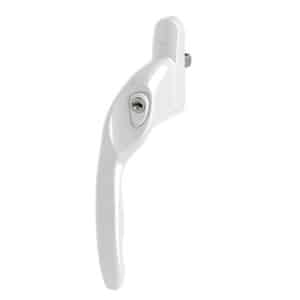 White Handle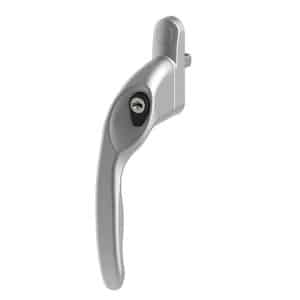 Silver Handle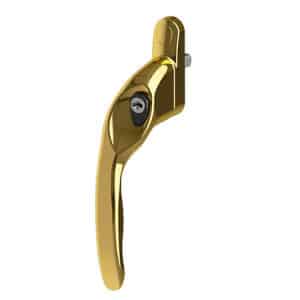 Gold Handle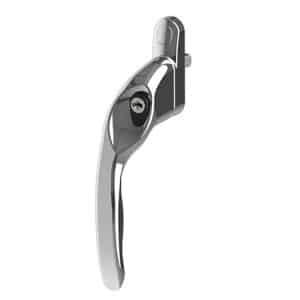 Chrome Handle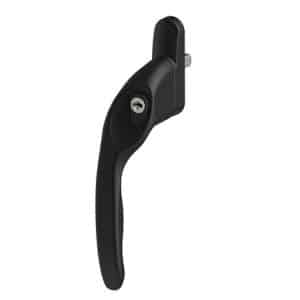 Black Handle
Double Glazing in Tilehurst with Abbey Windows.
Maintenance of a Double Glazed, uPVC Window.
[contact-form-7 id="" title=""]
Start Your Quote
Get an instant online price with our easy to use quoting engine.
Get a Price
Secure Ventilation
Tilt and turn windows come with a convenient 'tilt-only' function creating extra ventilation without affecting safety.

Each window has also been tested to ensure complete protection and with Secured by Design backing from the Police scheme against forced entry you can have complete peace of mind.
Integrated Hardware
UNI-JET concealed gearing provides an attractive appearance and is much more secure than face-fix gearing.

This integrated hardware is an excellent choice, particularly if you're looking to keep the exterior of your uPVC tilt and turn windows consistent with the appearance of your Thames Valley property.
European Aesthetic
The clean, crisp lines of the window frame offers concise detailing and with integrated hardware.

These innovative tilt and turn windows are also available in a comprehensive range of attractive colours and finishes. The perfect double glazed windows for your Reading home all year round.
Corrosion Resistance
'FerGUard' silver surface coating guarantees long-life corrosion protection without costing any more.

This will protect your new uPVC windows from the elements, and will be sure to keep them looking brand new for many years to come.
Quick-To-Clean
The 90˚ turn action of out tilt and turn allows easy exterior cleaning, perfect for upstairs windows or apartments.

With apartments, the turn function on our tilt and turn window allows you to clean the outside of your new windows, without having to leave the comfort of your home.
Uninterrupted Seal
A continuous rebate gasket is in place to stop any condensation forming and increases sound proofing of our uPVC windows.

This will prevent the common problem of misted windows, plus this will ensure your home is kept private and secure while keeping out unwanted noise from the outside world.
Liniar Tilt & Turn Window Colour Options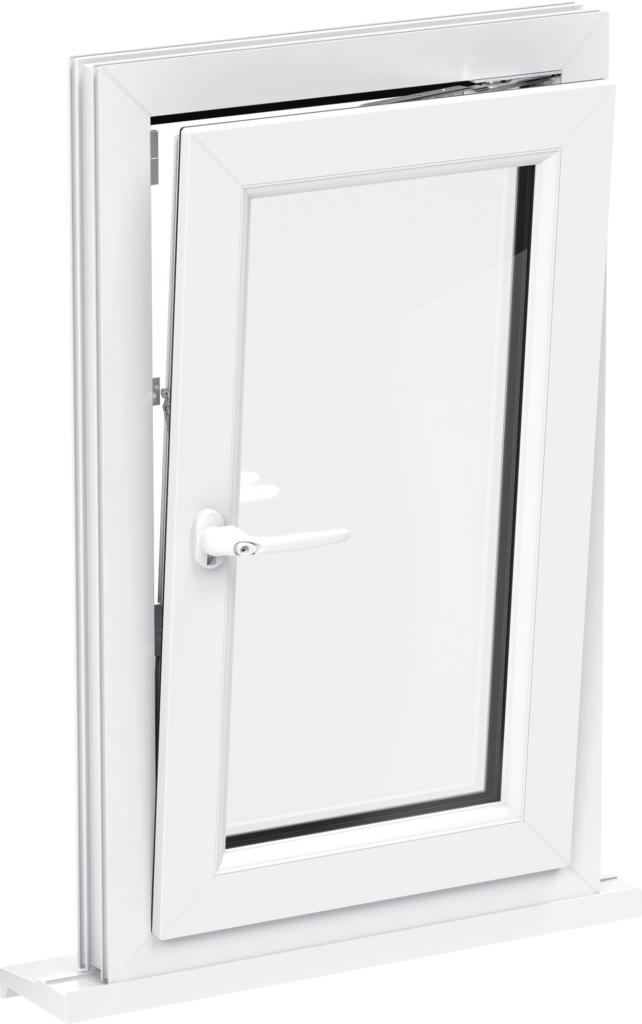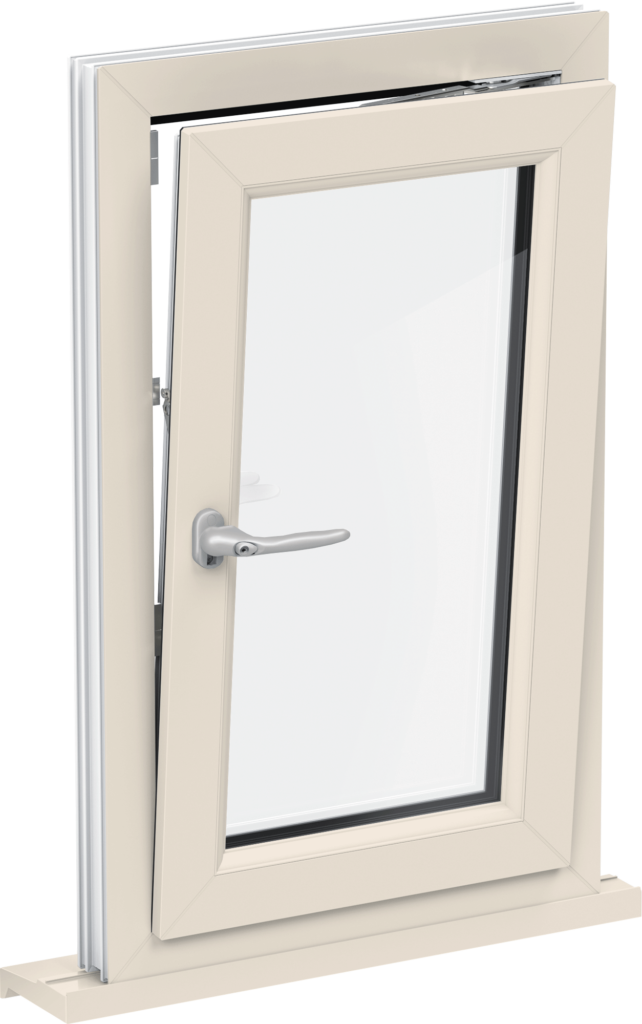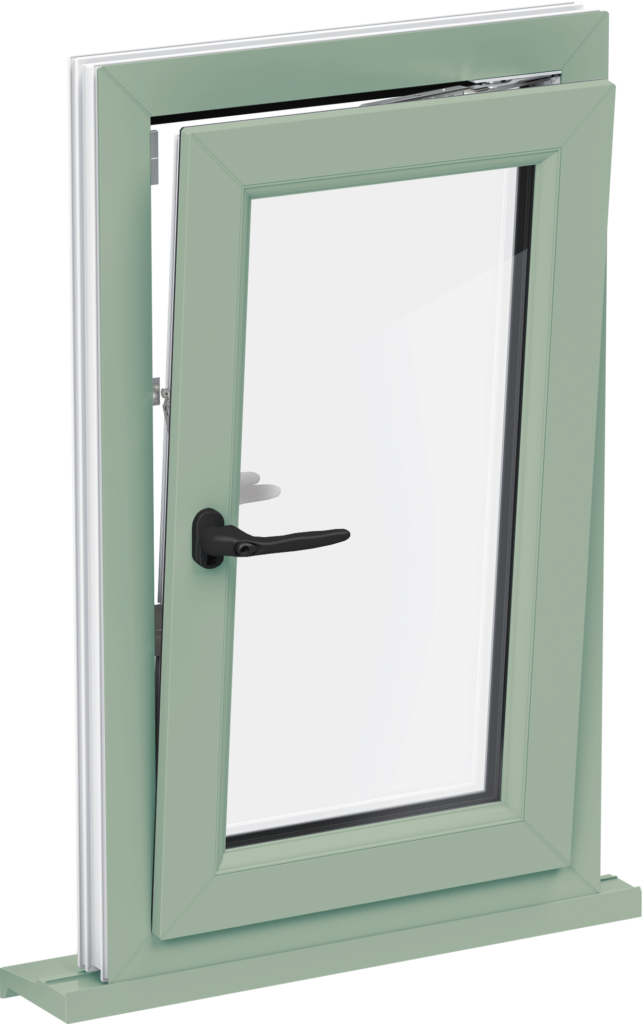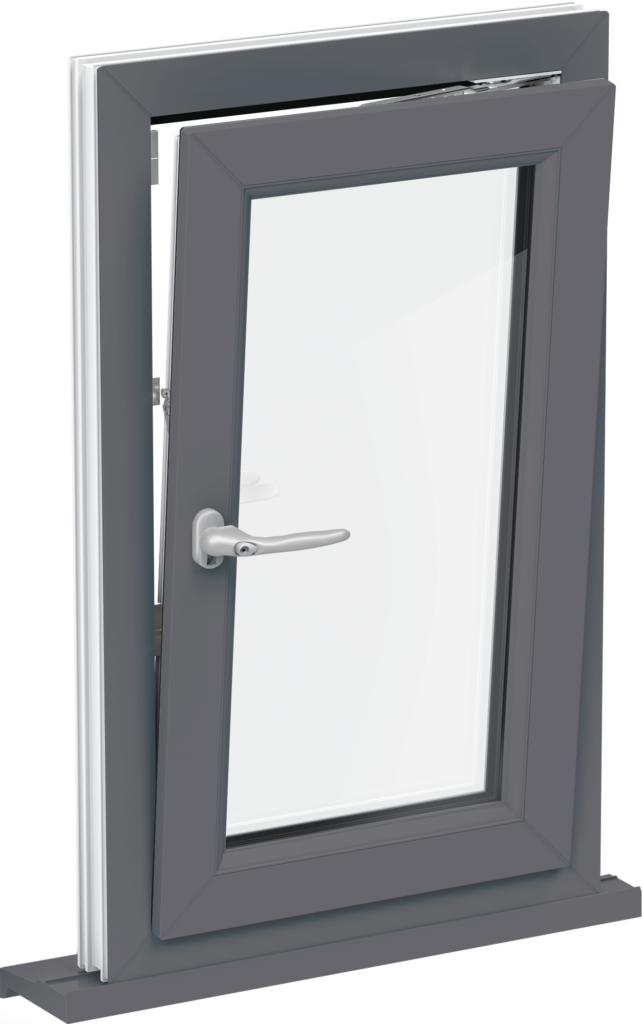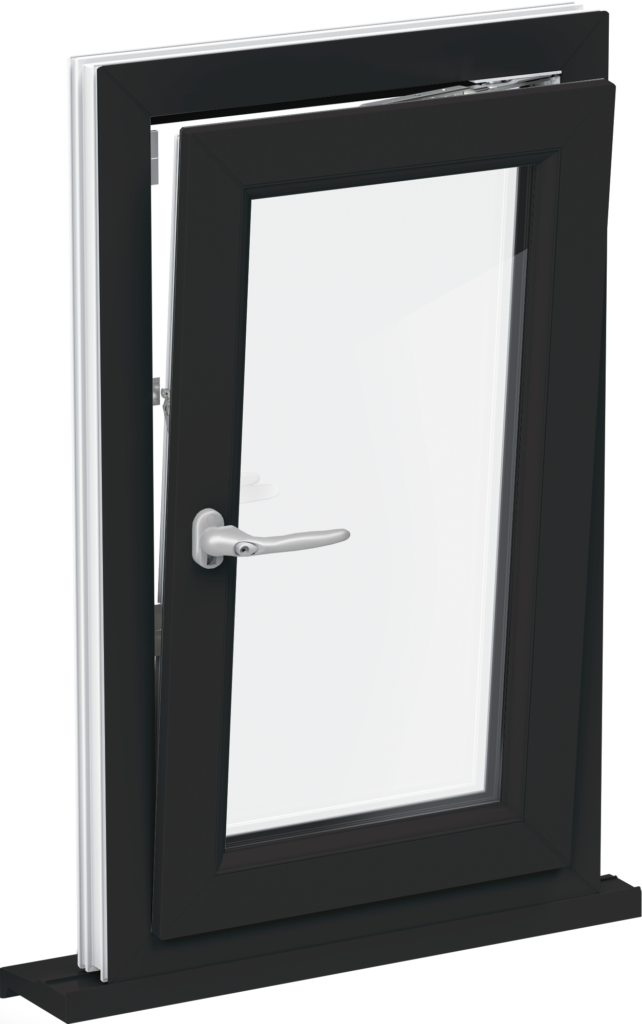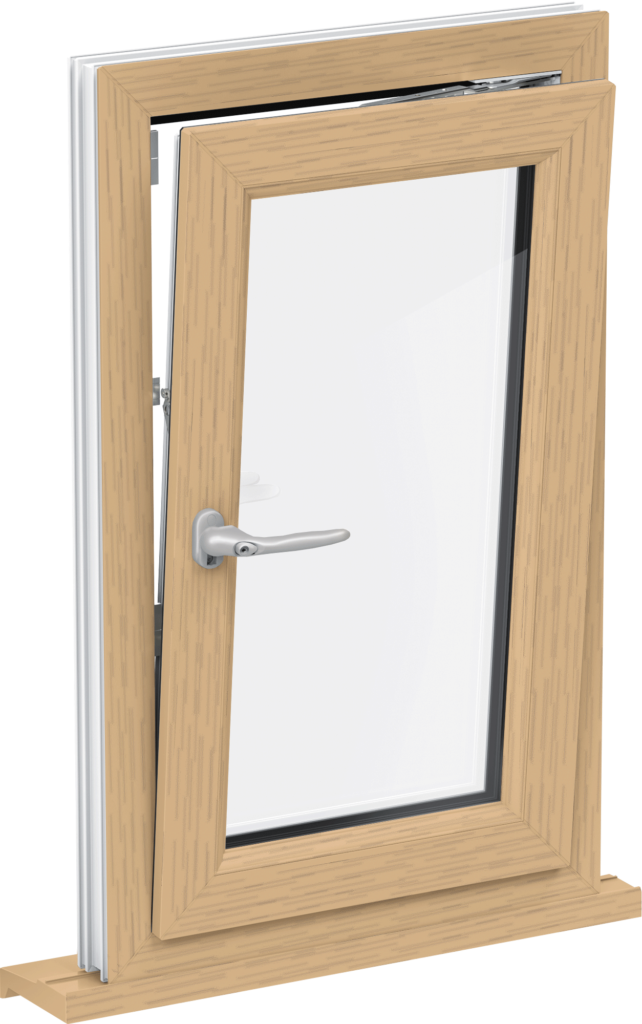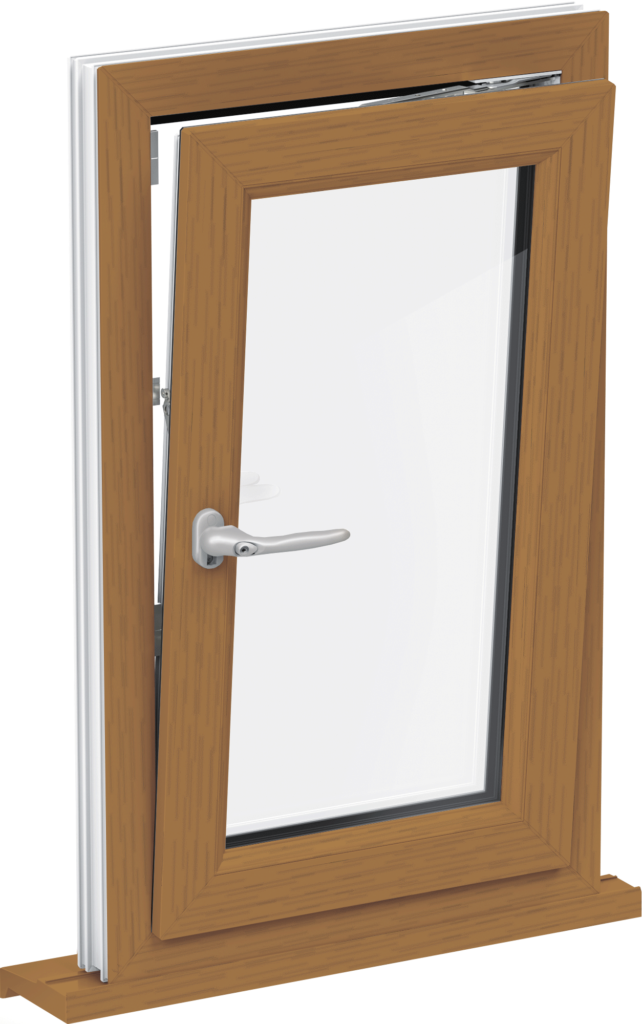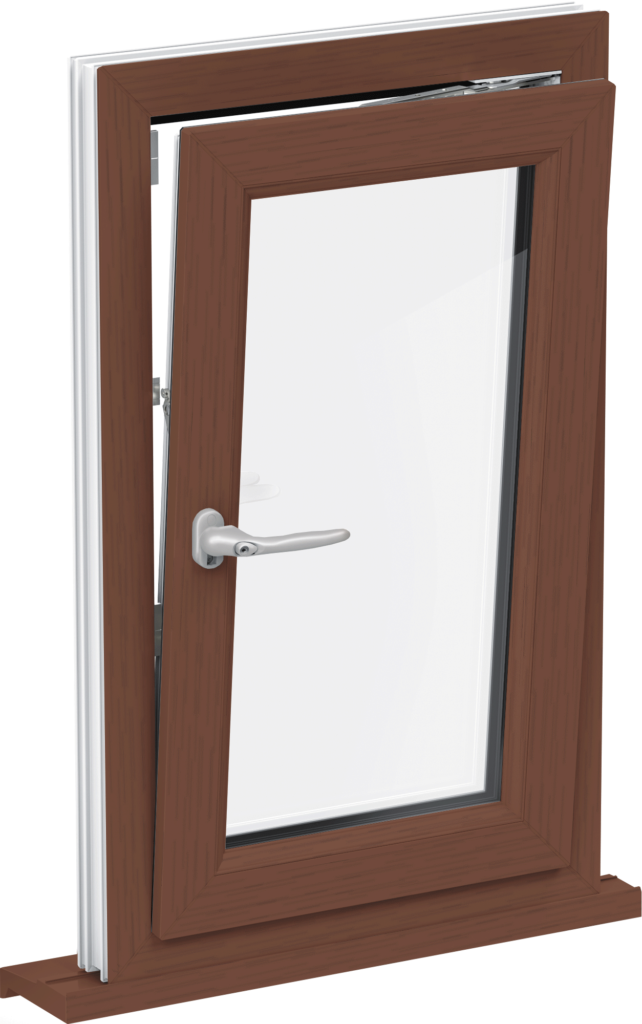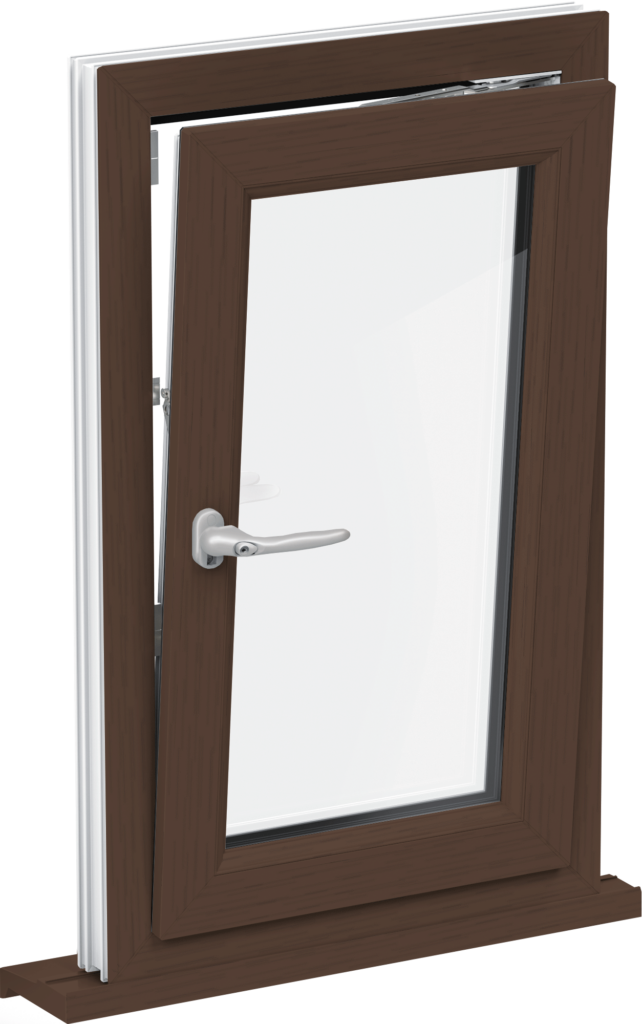 View our other window styles
Recent Projects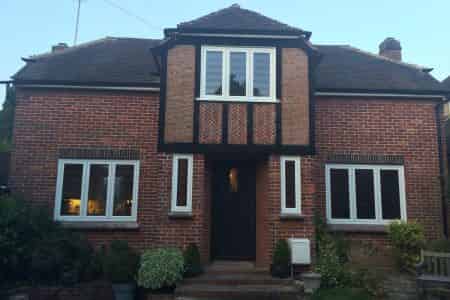 uPVC Windows Installation Reading
uPVC Window Installation in Reading, by the Abbey Windows team!
Our customers in Reading were looking to replace their outdated wooden windows with something more contemporary, that offered improved energy-efficiency and security for their home.
They were concerned they wouldn't be able to achieve the same traditional aesthetics that their old windows provided, but we explained that our exceptional uPVC windows could be tailored to their exact ideas and specifications.
BEFORE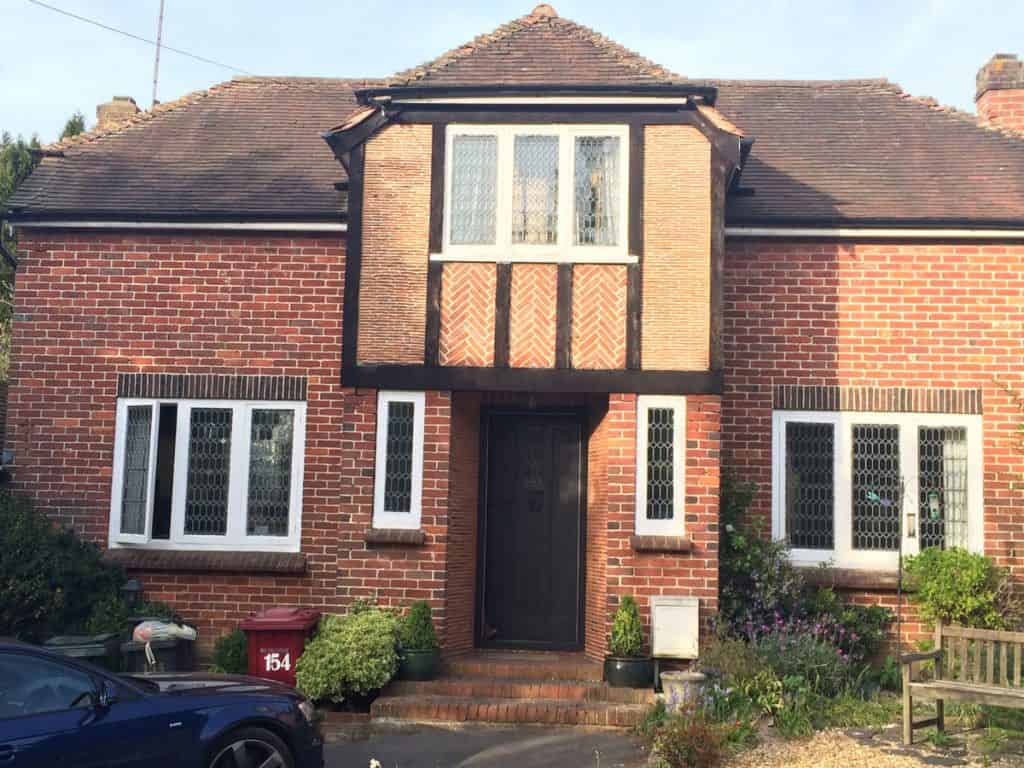 Smooth, Quick Window Installation
We showed our customers some designs and got started straight away. The installation didn't take long and our expert fitters took care to clean up after themselves as they went along, as well as after each day of work.
The installation didn't take long and our expert fitters took care to clean up after themselves as they went along, as well as after each day of work.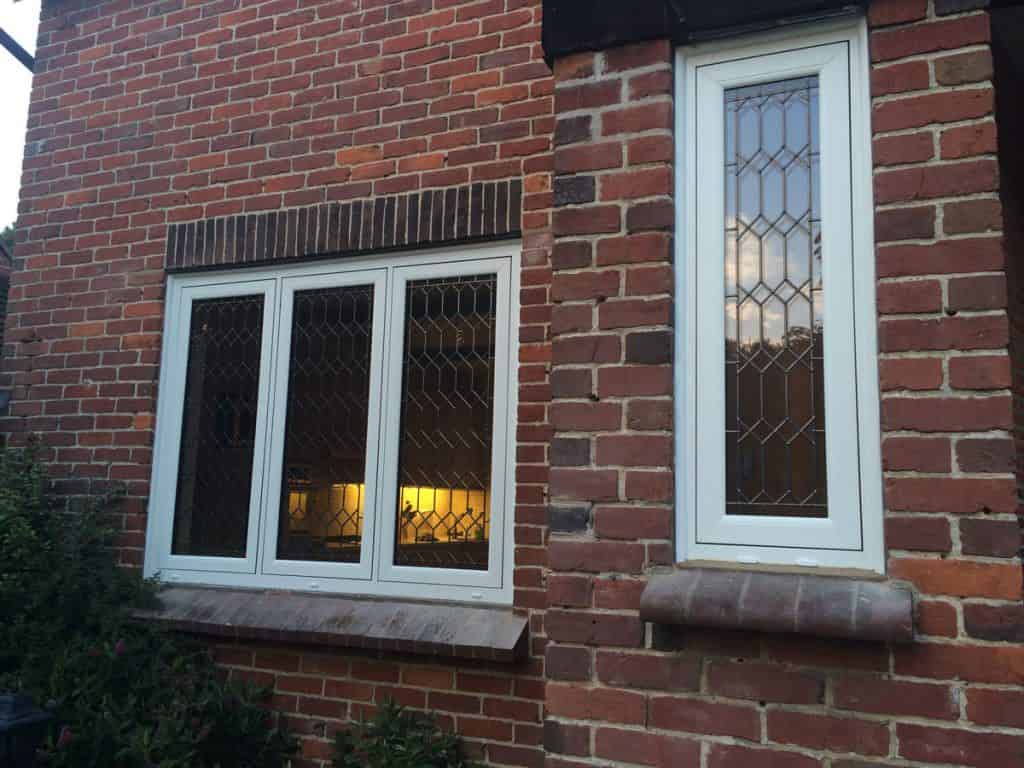 Secure and Energy Efficient uPVC Windows
Our uPVC window and door frames are of excellent quality, and our uPVC windows and doors feature a multi-chambered design to enhance heat retention and efficiency.
Accredited by Secured by Design, our uPVC windows have been designed to keep Reading property safe and sound.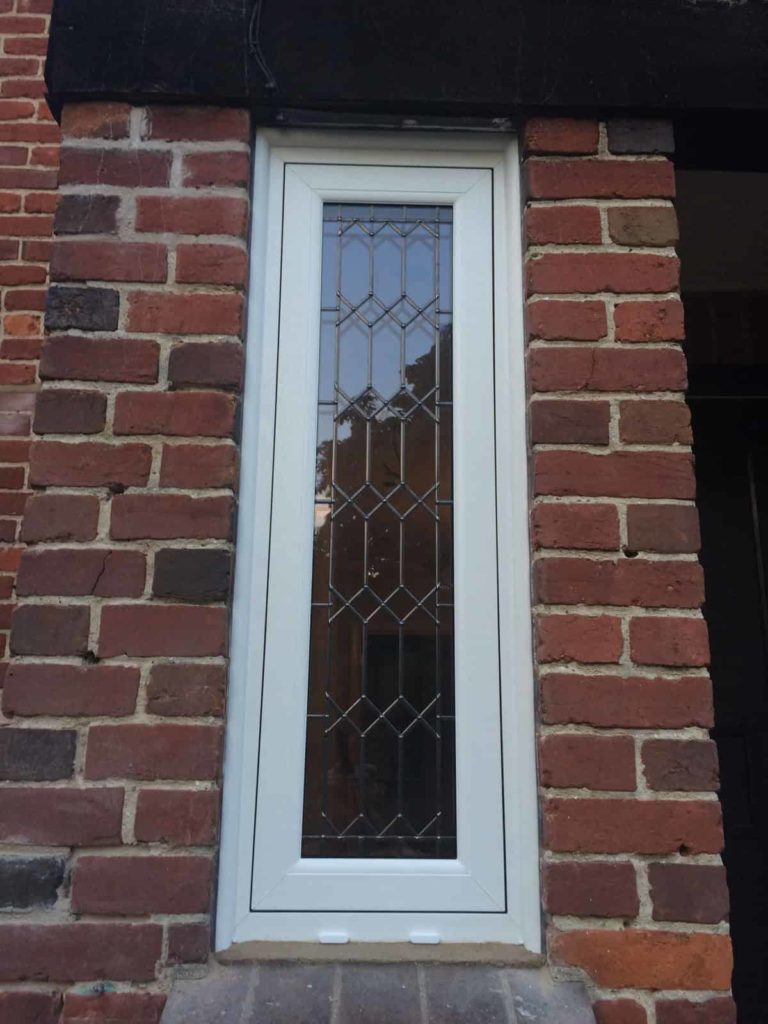 Happy Customers
Our Reading customers were so happy with the end result that they sent us some photographs and the following positive review!
'Hi Andy and Ashley
Just a quick note to say how pleased we are with the new windows and how the installation went yesterday.
The two Chris's and Liam were excellent. They worked really hard, were courteous, professional and did the job with as little fuss and mess as possible.
I thought I'd send you some pictures. The first one is how the original windows looked and the rest are the new installation. The whole idea was to replace the old, dysfunctional and rotting 1930's windows with new modern ones whilst keeping the style of the house the same, as the detailed leading was such a distinctive feature of the property.
As you can see this is exactly what was achieved and we really appreciate your hard work getting the frames and lead design just right. We like that we removed one vertical lead pattern from each window as this has also had the desired effect of increasing the light in the rooms.
If you want to take more professional pictures please feel free to do so and we would happily act as a reference for any future Abbey Windows customers with similar requirements.'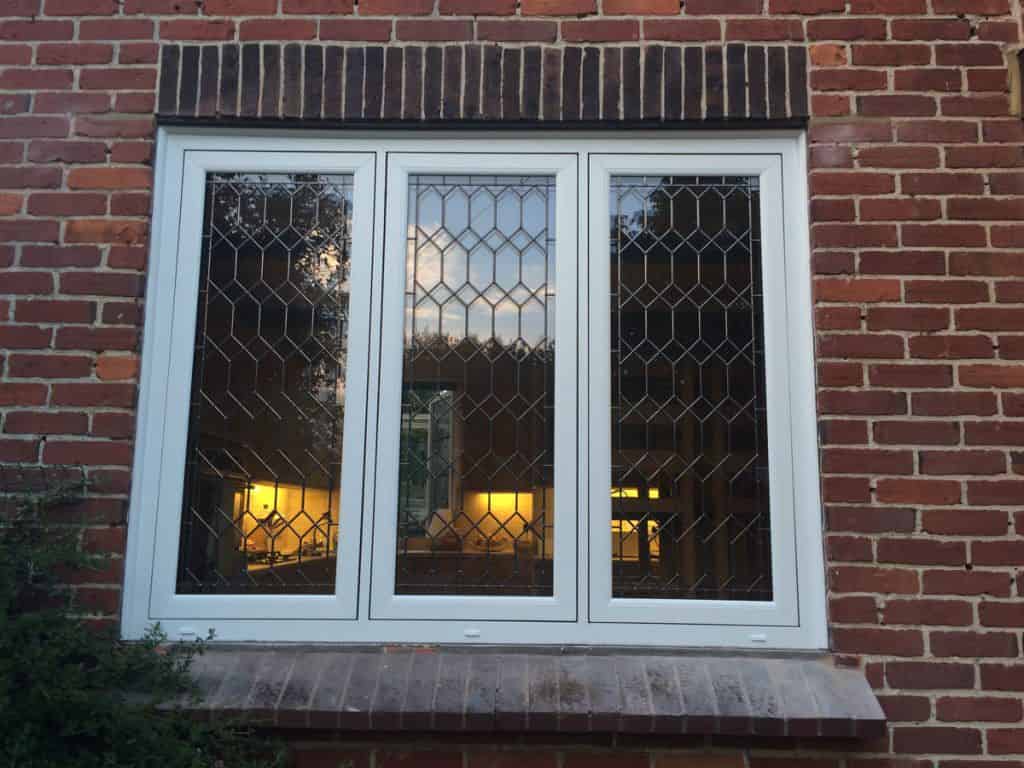 uPVC Window Prices in Reading
Have you been inspired by our happy customers' new windows? Call us today for your bespoke consultation! Our team of experts will be happy to arrange an appointment where we can go through some ideas and find the perfect uPVC windows for you and your home.
If you would like to make an online quote, visit our easy-to-use quoting engine! You can choose how your new windows will look and get competitive window prices in Reading and surrounding areas.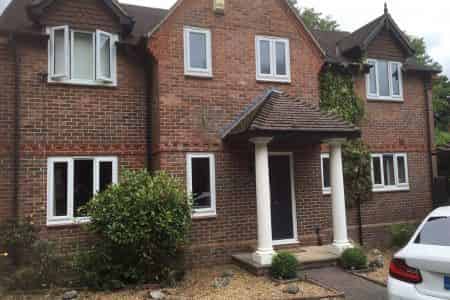 Replacement Windows and Doors Reading
Stunning replacement windows and doors in Reading by Abbey Windows!
Does your Reading home need better double glazing? We are the experts when it comes to replacement windows and doors, and we have an excellent double glazing installation story that we would like to tell!
We were approached by a couple that had recently purchased a large house on a maintained private estate. The existing double glazing included wooden windows, that offered little to no energy-efficiency and required constant cleaning and attention.
BEFORE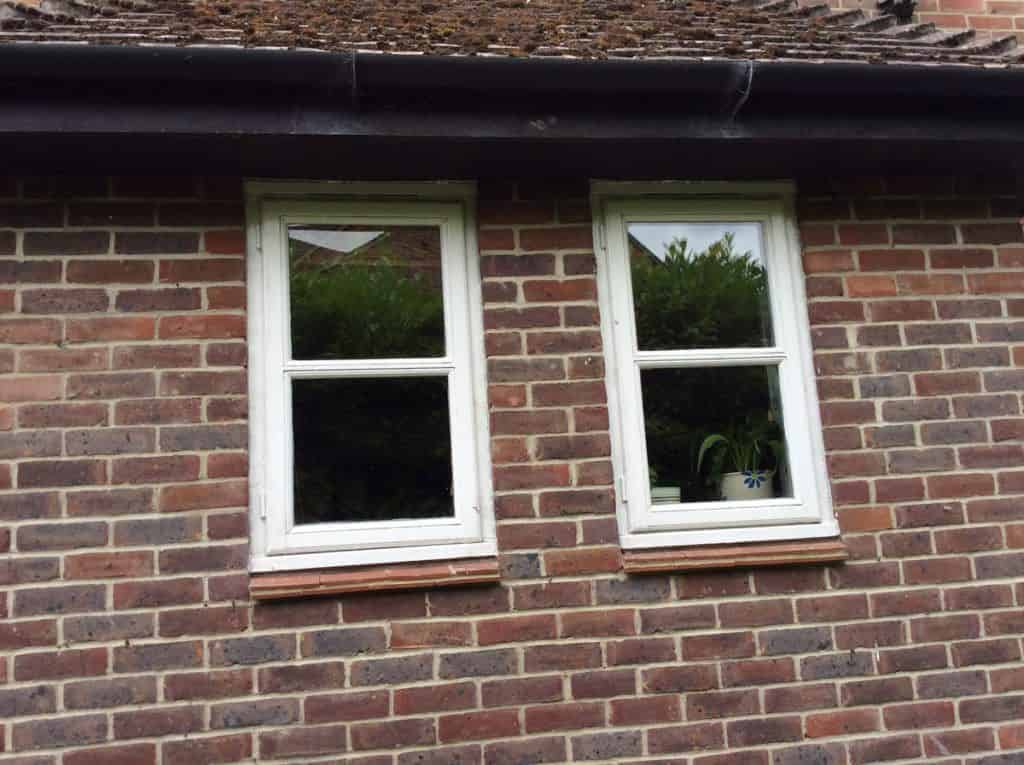 uPVC Windows and Doors
We recommended our beautiful uPVC window and doors range to our Reading customers, as they offer superb thermal-efficiency and can be tailored to all kinds of styles and property types.
The double glazing survey was conducted prior to the customer moving in to ensure that the customer could have their replacement windows as soon as possible after they moved in. We always want the installation process to be as simple as possible, which is why we listened to our customers needs and arranged the double glazing installation to suit them.
We always want the installation process to be as simple as possible, which is why we listened to our customers needs and arranged the double glazing installation to suit them.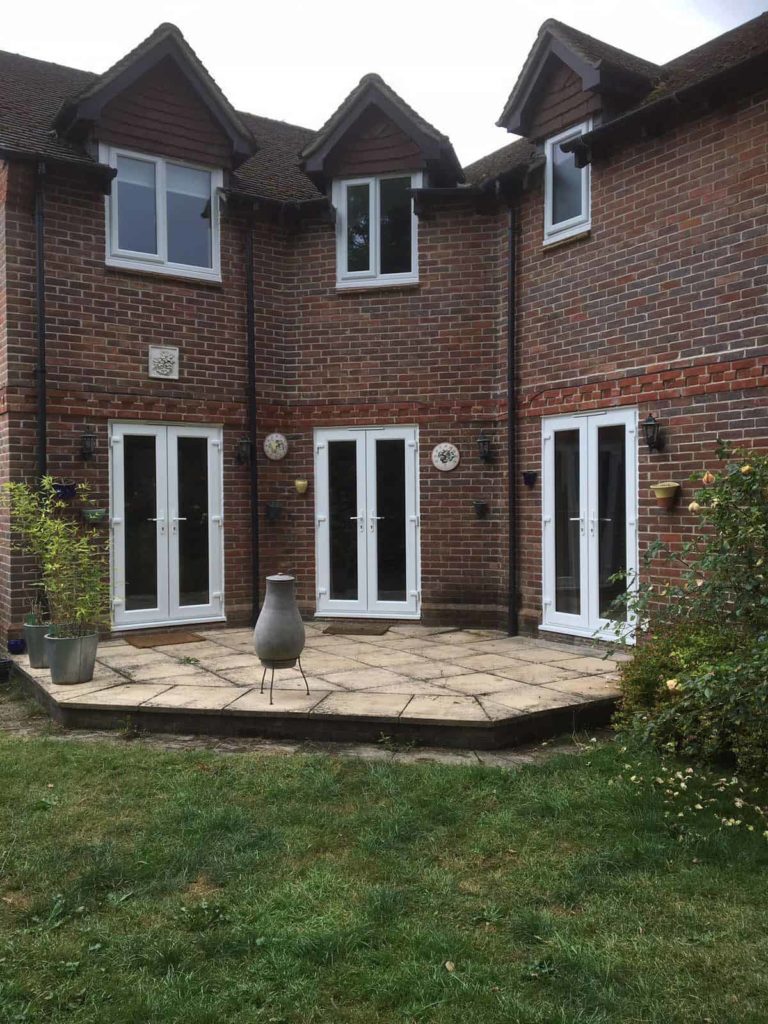 Smooth Installation
Abbey actually installed the windows and doors on the week the customer moved in allowing them to get on with all of their other renovation works without delay.
Our double glazing are always fitted carefully and with as little impact to your day to day life as possible.
They are incredibly secure, fitted with Yale locking systems that are Secured by Design accredited, and offer the very best energy ratings on the market.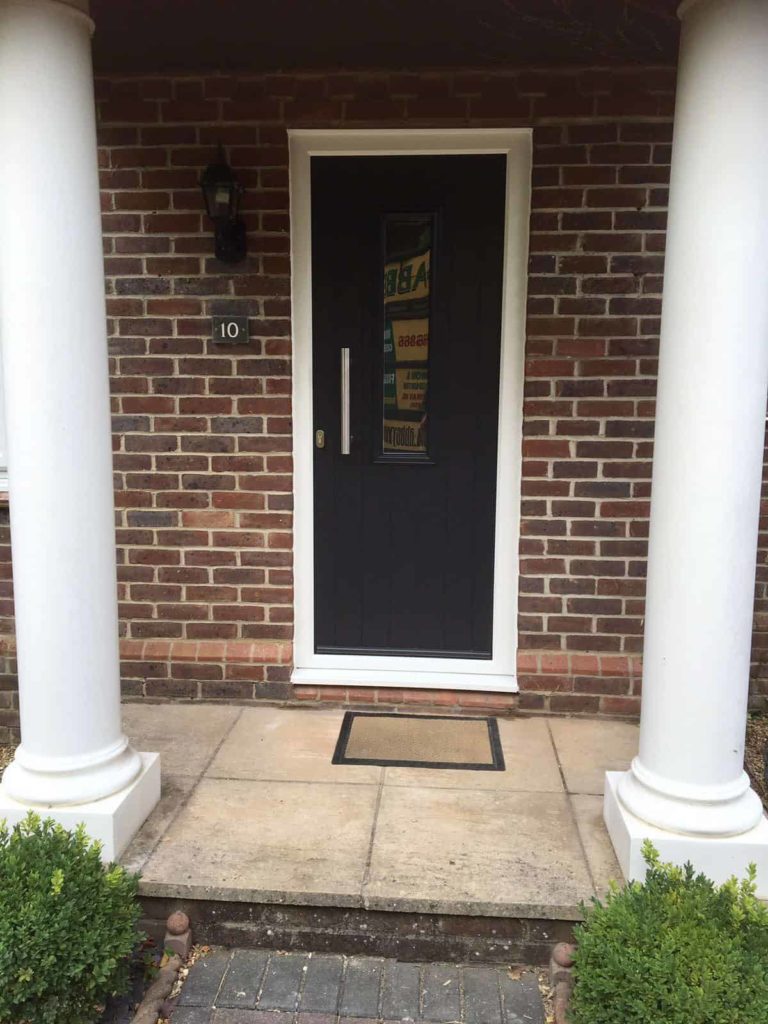 End Result
Our customer was over the moon with the products and the energy saving benefits over the old wooden windows as well as the fact that they no longer have those astronomical decoration bills.
Their new house looked far more contemporary than before, and has already benefitted their utility bills!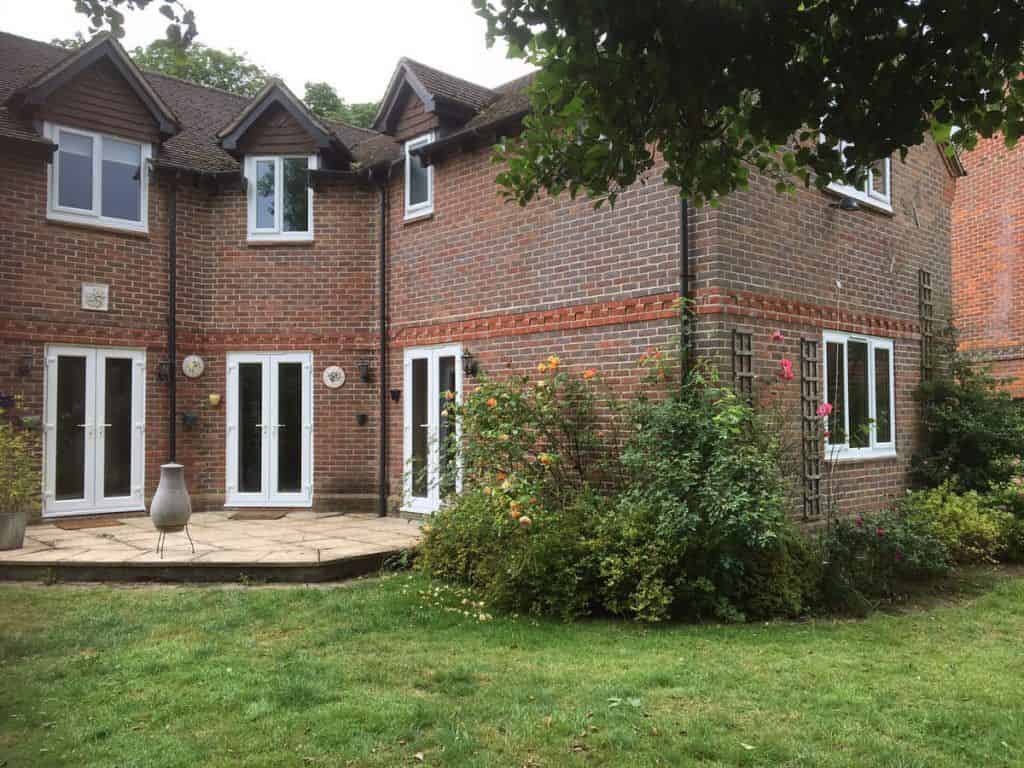 Replacement Window Prices in Reading
Have you been inspired by our customers' new replacement windows? Start your online quote today for competitive window prices in Reading – our simple quoting engine will give you double glazing quotes in Reading that are tailored to your design choices.
If you're looking for more information, call us on 0118 956 6866 or complete our online contact form. One of our helpful advisors will be in touch to discuss your new replacement windows!