If you are on the hunt for exceptionally designed and manufactured replacement windows, you have come to the right place! Abbey Windows are windows and doors specialists, with over 30 years of experience in the industry. The trusted team of experts are able to draw on knowledge learnt and their valuable experience to produce a service that is highly trusted.
Our replacement windows are available for customers throughout Reading for their improvement needs on either residential or commercial properties. Regardless of whether your existing windows are looking worn out, tattered or a bit worse for wear, we will be able to help you find the perfect replacement windows for your property.
Quality Replacement Windows
We pride ourselves on ensuring all our replacement windows are made within the UK, cutting down on lead-times and making sure your property is eco-friendlier. Each of the replacement windows we manufacture are guaranteed to comply with the latest industry standards, giving you peace of mind. As well as this, they come with a host of added benefits that you can enjoy.
Our replacement windows have been designed and manufactured with your best interests in mind, which is why they are fully equipped to handle whatever the British weather throws at them. With fantastic security benefits on offer and a range of customisation options, each of the replacement windows you order are guaranteed to make your property a more comfortable environment.
Expert Replacement Windows Installation
Our team of experts will be on hand throughout the process to ensure you are fully aware of what is happening. They will be able to answer any questions you have, keeping you informed every step of the way. Each employee has been in the industry for many years and can therefore draw on their experiences and knowledge to provide the best levels of customer satisfaction.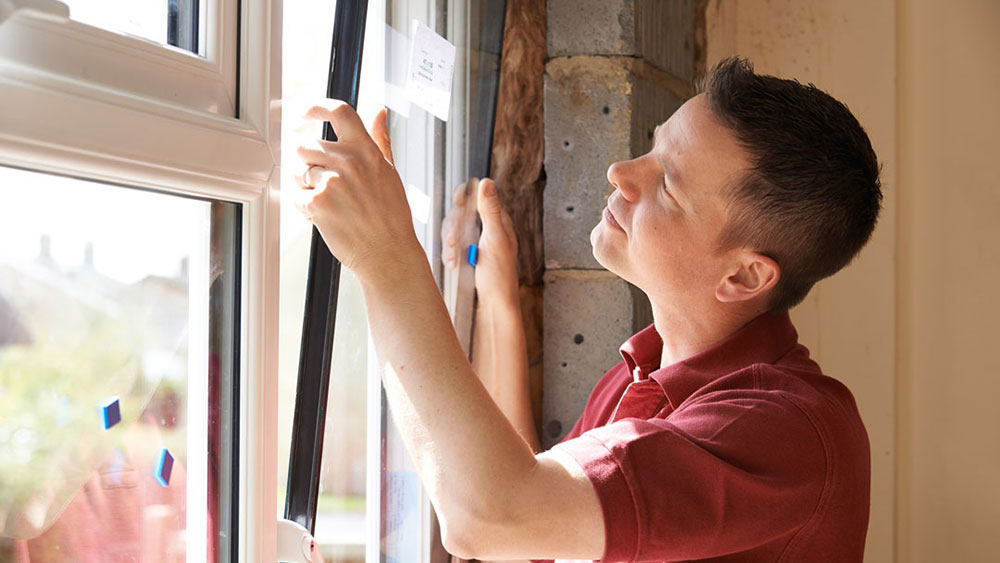 Customisation
Regardless of whether you are replacing 1 window or 10, we offer exceptional customisation options on all our replacement windows, giving you the freedom to choose how they look. We are able to design and manufacture replacement windows in any size and shape with a variety of glass frostings to choose from.
Our specialists are on hand to make sure your glass replacement is exactly as you imagined, giving you the perfect product that is guaranteed to keep you safe inside your property. You can choose from a range of colours and finishes to make sure the frames are exactly as you imagined. Get in touch to hear more about the extensive range we offer.
Thermal Insulation
A warm home is the perfect place for you to make memories with the ones you love. Why not try to make your home warmer without having to turn up the heating? With our replacement windows you will be able to achieve just that. Our replacement windows are manufactured to make sure you are getting the most out of them, while incurring the minimal cost possible.
Our range of replacement windows are perfect for insulating any kind of property. With toughened, double glazed windows inserted into strong, long-lasting frames, you can be sure that your replacement windows will carry on insulating your property for many years. Do your bit for the environment by taking advantage of our replacement window service.
Heightened Security
We all know that outdated single-glazed windows make it easy for intruders to break into your property. By utilising our replacement windows, you can secure your property. We understand the importance of feeling safe in your home, which is why we only use superior, toughened double glazed glass as a means of security to give you peace of mind about your investment.
We are proud to offer high quality and innovative Sac window locks on all our uPVC styles. These are a robust option for homeowners to choose, with Secured by Design accreditation to demonstrate how they are proven to resist even the most determined forced entry attempts. Boasting shootbolts which are up to 300% thicker than competitors' options and featuring a 10-year guarantee, you can be confident that our Sac window locks will make your home more secure than ever before.
After-Care
The aftercare of your replacement window is what will help it last for many years. Nobody wants windows that start to look worn and damaged after a short while. This is why we have a team of dedicated individuals that are specialists in after sales and repairs, and aftercare. Should you need assistance with your replacement windows after installation, they are the people to call.
Maintaining your windows and making sure they are always looking clean and new is not a difficult task. Every replacement window we offer is designed to be low-maintenance and high-performance, which means you won't need to be scrubbing it for hours to make sure it looks brand new. A quick wipe with a damp cloth is sufficient enough for it stay looking clean and new.
Slim Sightlines
Imagine looking out to enhanced views of your surroundings, without having to brave the British weather. Or, imagine watching lightening dance across the sky, without having to be in the storm. Sound good? We think so too. Which is why we are proud to offer our replacement windows to our customers in the Reading and Berkshire area.
Our replacement windows boast slim sightlines and large, clear glass panels providing the optimum viewing area for your home. You can enjoy enhanced views of your surroundings without having to brave the weather outside. You will be able to enjoy spectacular storms from the comfort of your own home. If this sound like something you're interested in, get in touch with us today.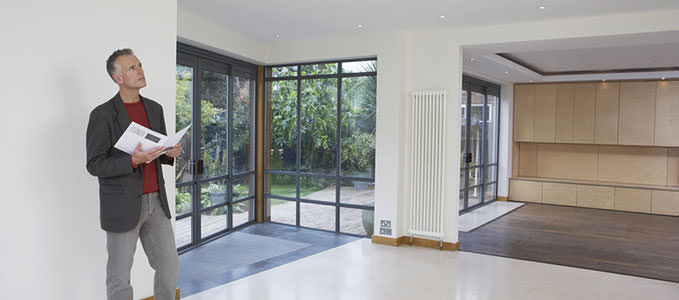 Competitive Window Replacement Services
To hear more about our replacement windows service and how we can help you, give us a call today on 0118 956 6866. We are happy to talk you through the range of products and services we have on offer, giving you key information on each. Our experts will be able to provide you with a no-obligations quote at the end.
Or, use our online form to send us an email, or send one to [email protected]. We will be on hand and ready to answer your questions and queries, providing you with key pieces of information for you to make an informed decision. As well as this, we can also call you back at a time that suits you. We are pleased to be able to offer you a range of flexible finance options to suit your budget.