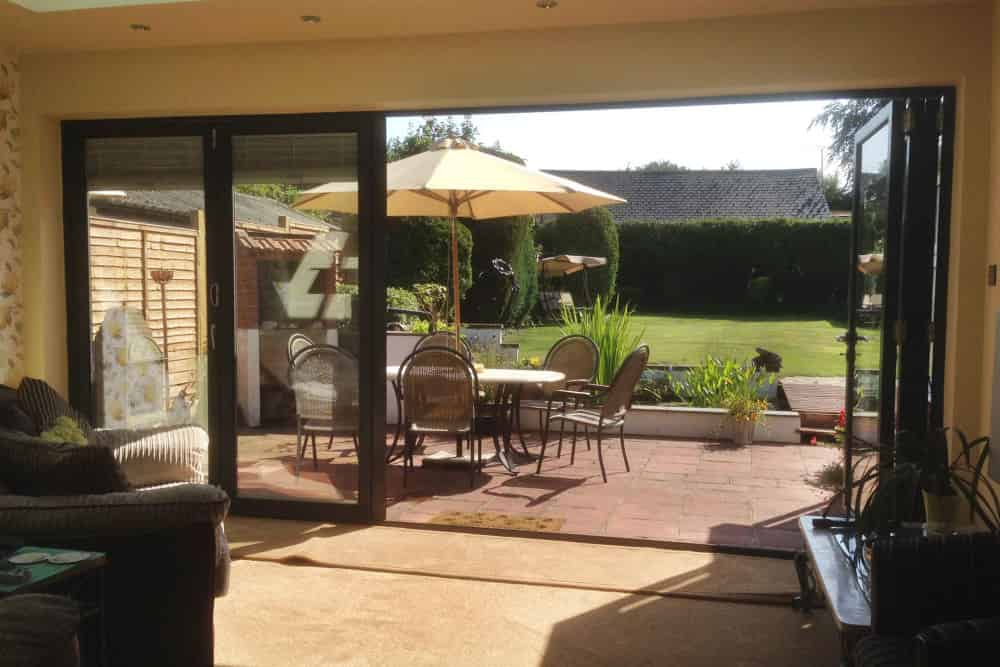 Quality Aluminium Doors in Reading
Are you looking for impressive aluminium doors in Reading? Look no further than Abbey Windows, the experts when it comes to aluminium doors. With a wealth of experience in the installation of double glazed doors, you can trust us to install the perfect aluminium doors for your home.
Our aluminium doors are exceptionally durable, giving your property durable exterior doors to keep your loved ones safe and sound. Aluminium as a material is famous for its strength, and here at Abbey we use only the best aluminium available on the market.
Choose Abbey Windows for your aluminium doors today, for an unbeatable option that will give your Reading home contemporary flair and style.
Why Choose Aluminium Doors?
Aluminium Doors are the best choice for your Reading property if you're looking for strength, style and durability. To improve the security of your property while maintaining its unique aesthetics, choose our aluminium doors.
With an aluminium door style to perfectly complement every Reading property type, finding the perfect double glazed door for you is simple. Whether you're looking for Bi-Fold Doors, French Doors or singular doors, we have a comprehensive range that will keep your Reading property looking contemporary and up-to-date.
Choose Abbey Windows for your Aluminium Doors today, for beautiful internal doors or external doors that will be perfect for your Reading home.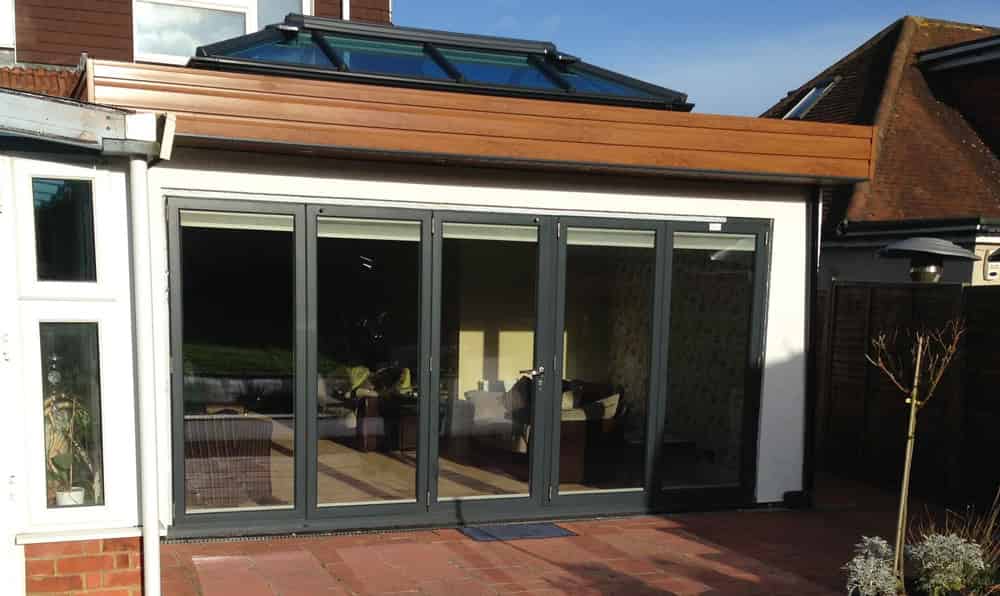 Which Aluminium Door is right for you?
Here at Abbey we have a wide range of aluminium doors to offer, including bi-fold doors, single doors and French doors. With a comprehensive selection to choose from, finding the perfect aluminium doors for your Reading home becomes simple.
The benefits of aluminium double glazing are endless, with values such as high security, energy-efficiency and thermal-efficiency to name a few. Aluminium doors are an ever-popular choice here at Abbey, and you can see why their popularity is always growing!
Browse our range of aluminium doors today, to see why they would make the perfect choice for your Reading property.
Aluminium Corner Bi-Fold Doors
Open up your Reading property with our stunning aluminium bi-fold doors. A statement home improvement, our aluminium sliding doors from Origin are the very best on the market. Incredibly strong and secure, our aluminium bi-folding doors are perfect for you.
Aluminium bi-fold doors are an excellent way to link multiple rooms, as they require very little space due to their clever opening functionality. Unlike French Doors, Bi-Fold Doors offer exceptional practicality, folding to the side instead of outwards.
With a variety of fold configurations and styles to choose from, you really can tailor your new bi-folds to suit your Reading home. Our Aluminium Bi-Fold Doors are available in a wide range of colours, making it easy to blend your new doors with your existing furnishings and fittings.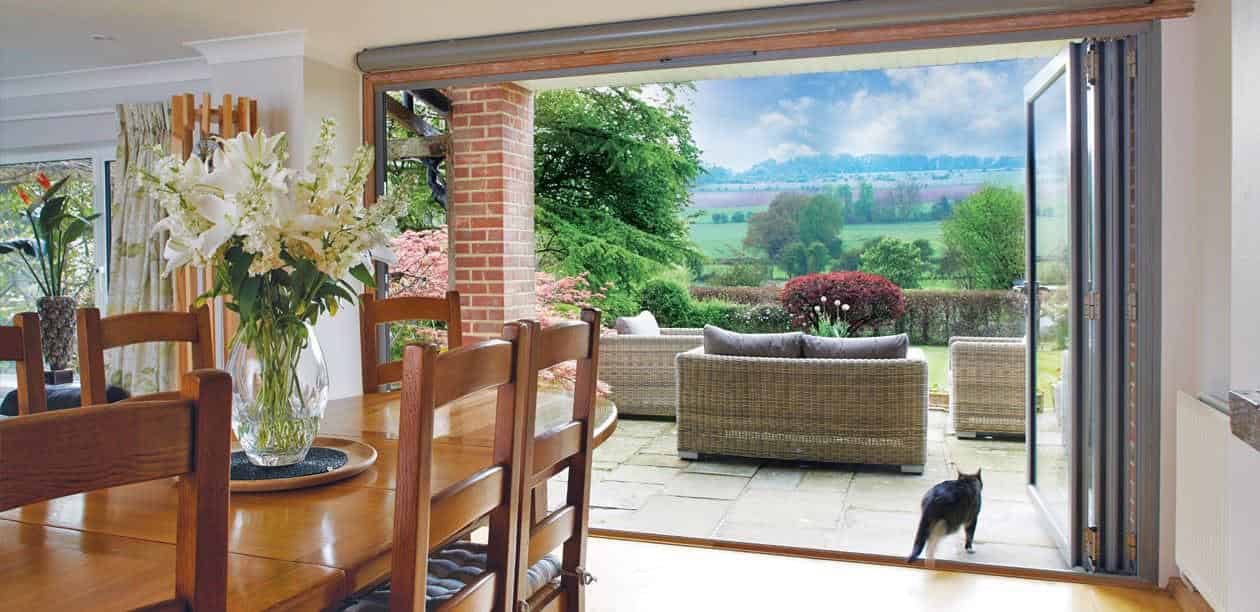 Aluminium French Doors
Perfect for balconies and connecting home with garden, our aluminium French Doors offer a beautiful choice for both internal doors and external doors. Blending seamlessly with traditional and contemporary properties, it's easy to find the perfect aluminium French Doors for your Reading home.
Our aluminium French Doors can be opened a full 180 degrees, offering complete control of space and ventilation. They are a perfect way to fill your home with light, while emphasizing the space of the room.
The great thing about our Aluminium French Doors is that they can be tailored to fit your space, as you can choose from inward-opening or outward-opening French doors. This makes them perfect for both balconies and living space alike, as you can choose where you want to save space.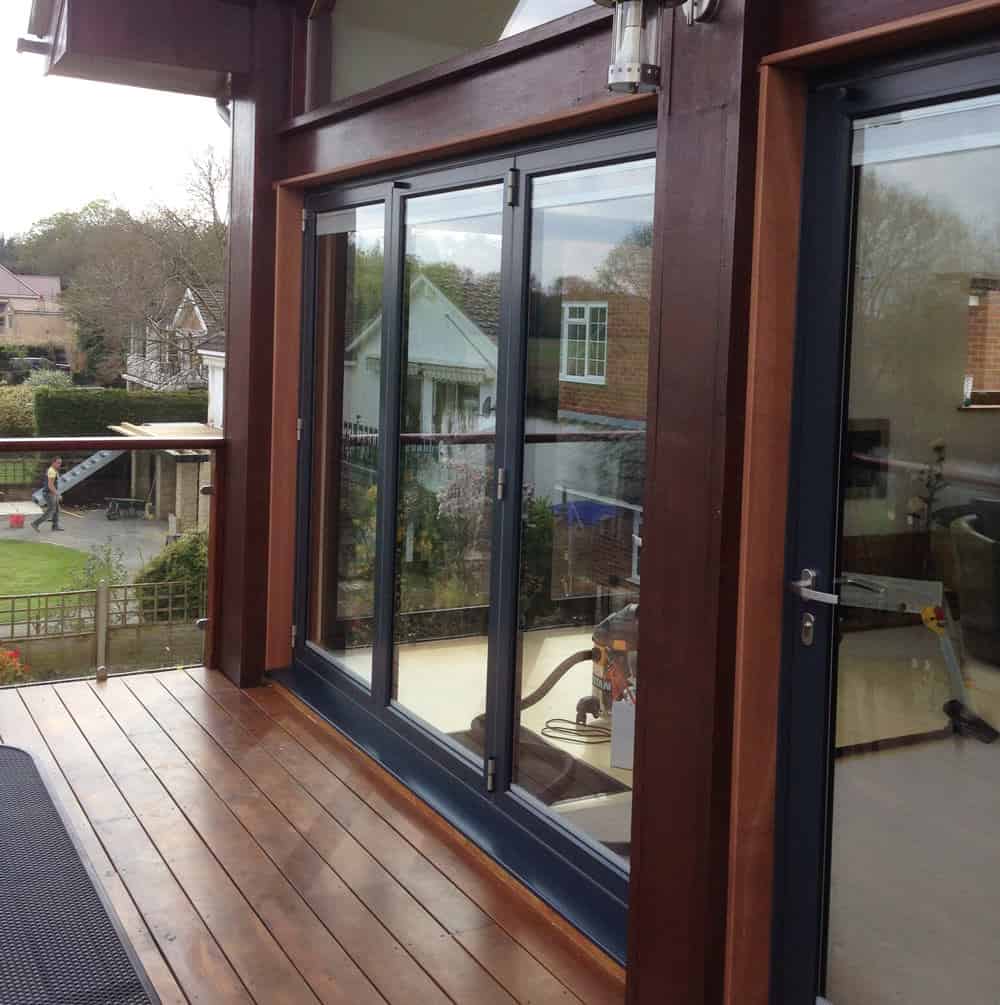 Aluminium Single Doors
Our aluminium doors are also available in single panel designs, perfect if you're looking for a stronger, more stylish alternative to a uPVC door. Aluminium is an incredibly robust material, and is an excellent way to secure your Reading home.
Perhaps you already have some aluminium bi-fold doors in your home, and you're looking to keep the rest of your double glazing consistent? That's why we offer a beautiful range of singular aluminium doors, to keep your home looking consistent.
Our aluminium doors also perform exceptionally well as back doors, bringing increased light to your kitchen or any room in your Reading property. The back door is proven to be one of the most at risk of break-ins and forced entry, which is why it's important to choose a secure back door for your home.
Aluminium Door Prices
Our aluminium doors are exceptionally well priced, and will make a great investment for your Reading property.
Get in touch on 0118 956 6866 to speak to one of our helpful advisors, who will be able to offer a competitive doors price alongside expert advice.
If you would prefer to get in touch online, complete our online contact form. You'll receive a quick response in no time at all.