Aluminium Doors Wokingham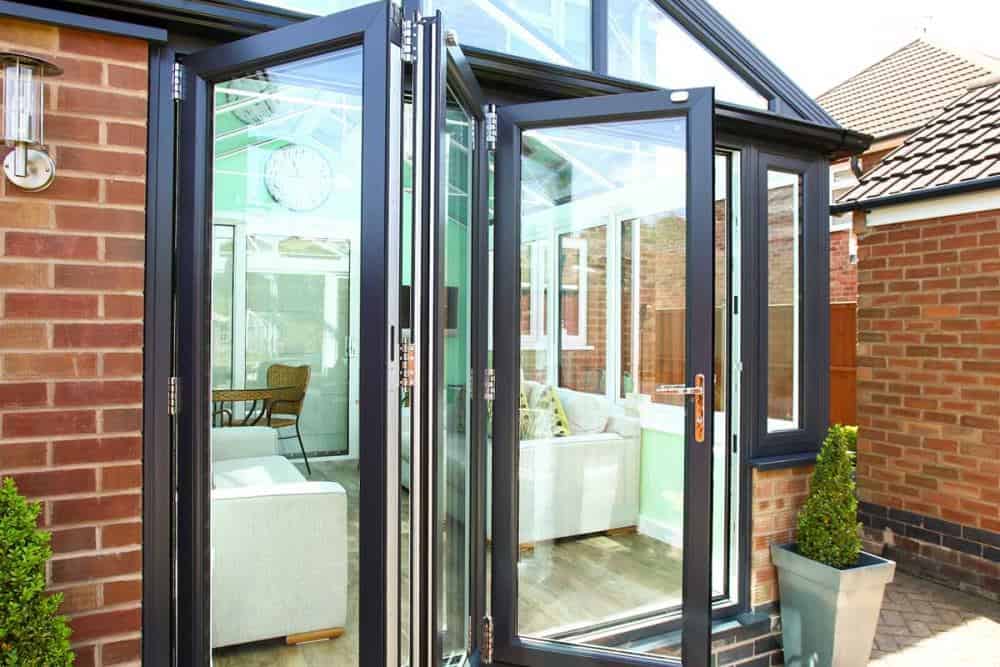 Stylish Aluminium Doors for Wokingham Homes
With aluminium doors, your Wokingham home improvements can be truly spectacular in every way. Not only are they extremely beautiful but they are also high performance, ensuring your home performs to the highest standards.
With Abbey Windows, we work with only the very best double glazing products in the industry, and out aluminium doors are no exception. You can count on superior quality that is designed to offer long term operation.
Our aluminium doors are state of the art, combining all the latest innovations in double glazing with the technology and design from experts.
Take a look at our guide to aluminium doors in Wokingham and see how we can help with your home improvements.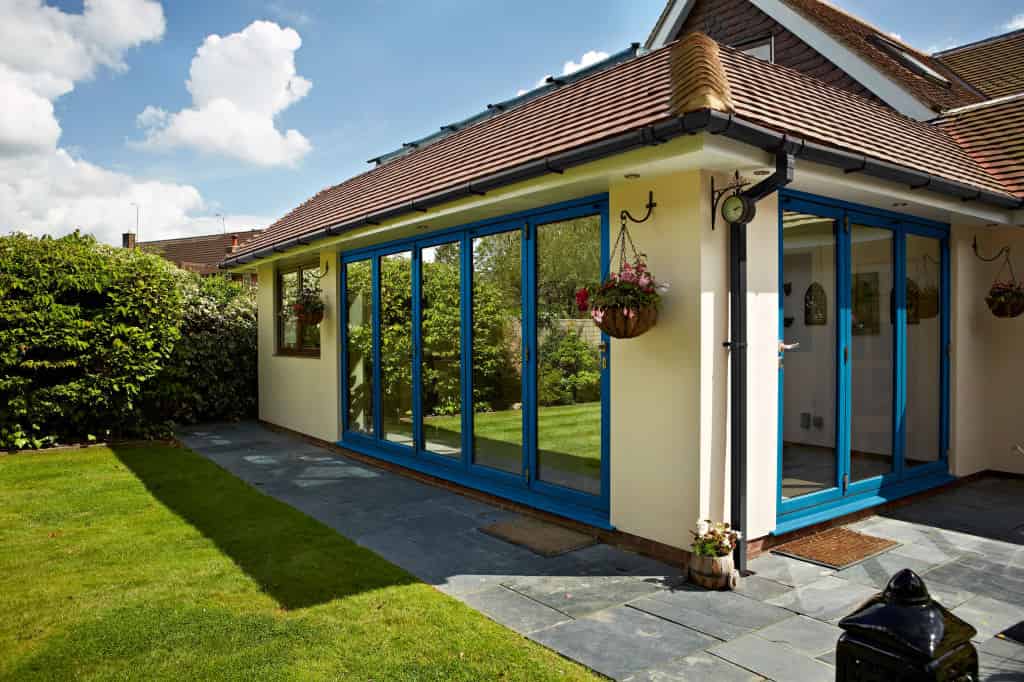 Aluminium Bi-Fold Doors and Energy Efficiency – Keeping You Warm
Aluminium was once thought to be a cold material, poor for energy efficiency. This is no longer the case, especially with our impressive aluminium doors.
We work with Origin, who design and manufacture incredible aluminium doors. Each door has thermal barriers built into the profiles, and they are fitted with high performance glazing, ensuring maximum thermal performance.
Your home will be warmer for longer with our superb aluminium doors, which not only makes them good for the environment, as heat loss is minimised, but also for your pocket!
With our aluminium doors, you could find that you need to use less heating to keep your Wokingham home cosy, and as such, you will save on your energy costs.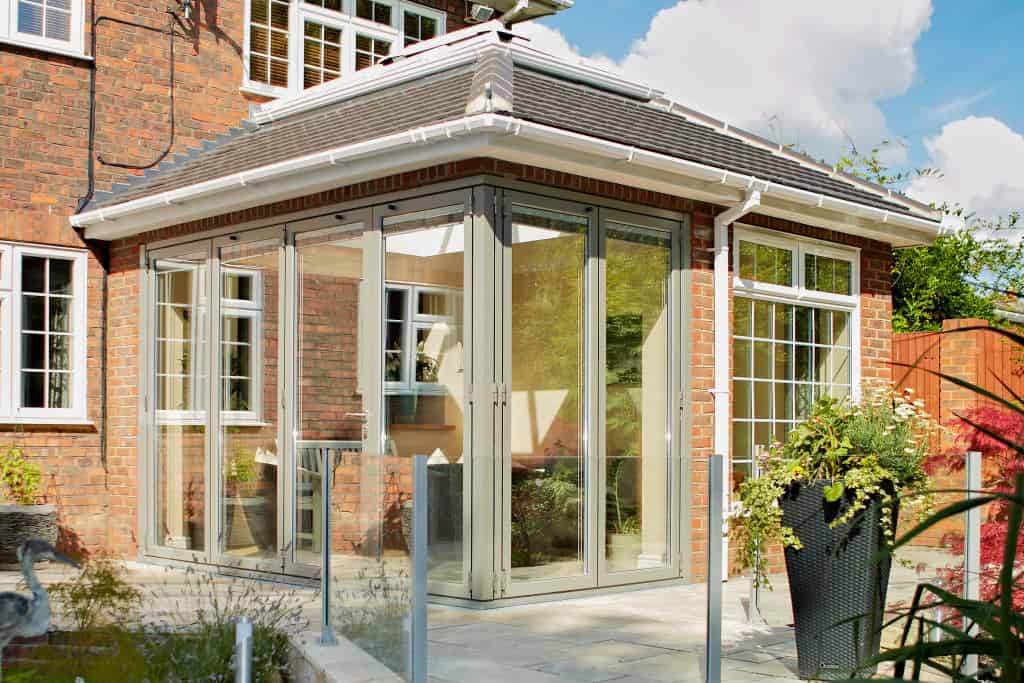 Super Safe and Secure Aluminium Doors for Families in Wokingham
Keeping your family safe and secure is probably your number one priority when considering home improvements. With the aluminium doors in our range, you can be completely confident that your property is fully protected.
Our aluminium doors are superb for security. They are naturally strong, thanks to the super slim aluminium profiles, and then we enhance this strength with exceptional multipoint locking mechanisms.
Our high security doors are a superb choice for homes with children too, as they have a range of exclusive safety features incorporated into the designs such as finger safe gaskets and anti-slam magnets.
With aluminium doors from Abbey Windows, your Wokingham home improvements will protect your whole family.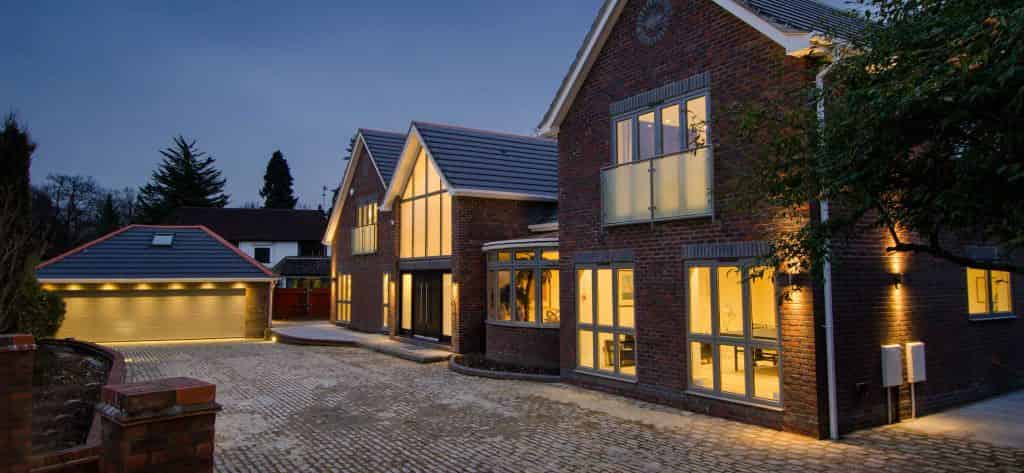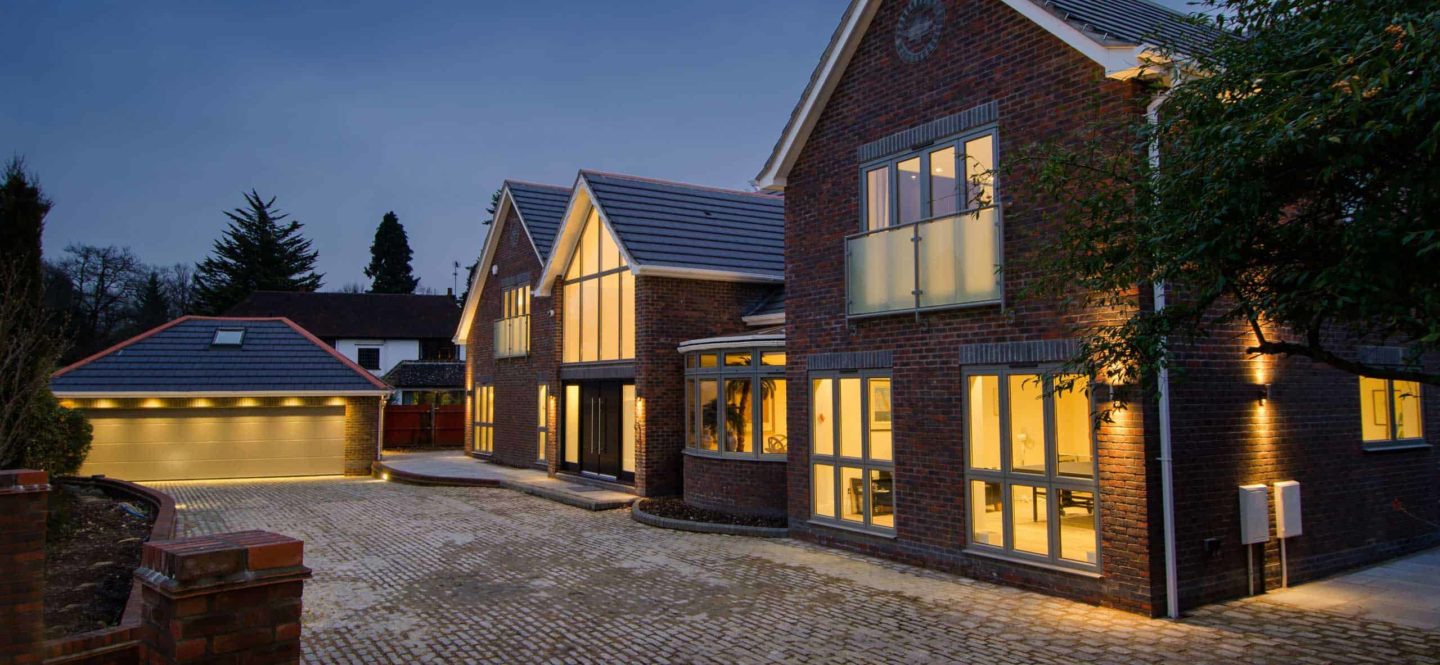 Stylish Aluminium Doors for Any Area of Your Wokingham Home
We have already mentioned the super slim profiles of our aluminium doors, which will give you the benefit of enhanced views, but how else are these doors so stylish?
Well, they come in a variety of options for any area in your home, but in addition to that, they are tailored to you and your tastes.
Our aluminium doors can complement any Wokingham home. You can customise any door in our collection with a colour finish from our superb palette. Whether you want a natural finish that looks just like timber, or a colour that complements the age and style of your home, we have the perfect match in our options.
You can even choose from a variety of hardware options, ensuring that every aspect of your aluminium door design is just the way you want it to be.
Our aluminium door styles include:
Luxurious aluminium doors like our bi-fold door collection will completely transform your home and the way you experience it, opening it up to the outdoors and creating one extensive living space.
French Doors
Our elegant aluminium French doors are a superb choice for adding an elegant entrance to your garden or balcony that offers timeless beauty.
Single Doors
Whether you are looking for a front door or a back door, our aluminium doors are available in so many designs, you are sure to find the ideal option in our collection.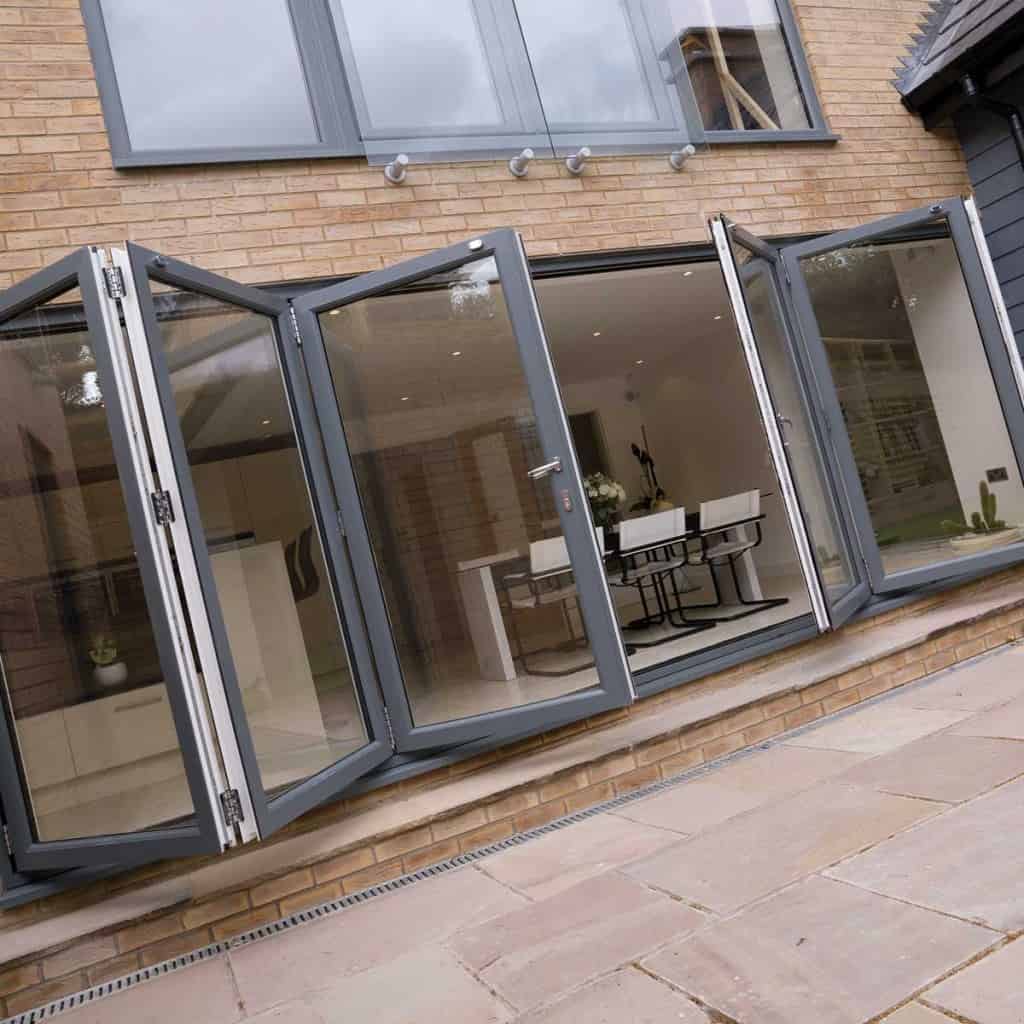 Guaranteed to Last – Aluminium Doors are Long Term Home Improvements
Aluminium doors are the ultimate long term home improvement, offering many years of exceptional performance and operation.
Our range of doors all come with the superb 20 year manufacturer's guarantee that you would expect for a high class home improvement.
You can be completely confident that our aluminium doors offer a superb investment for your Wokingham home improvements and will benefit you for many years to come.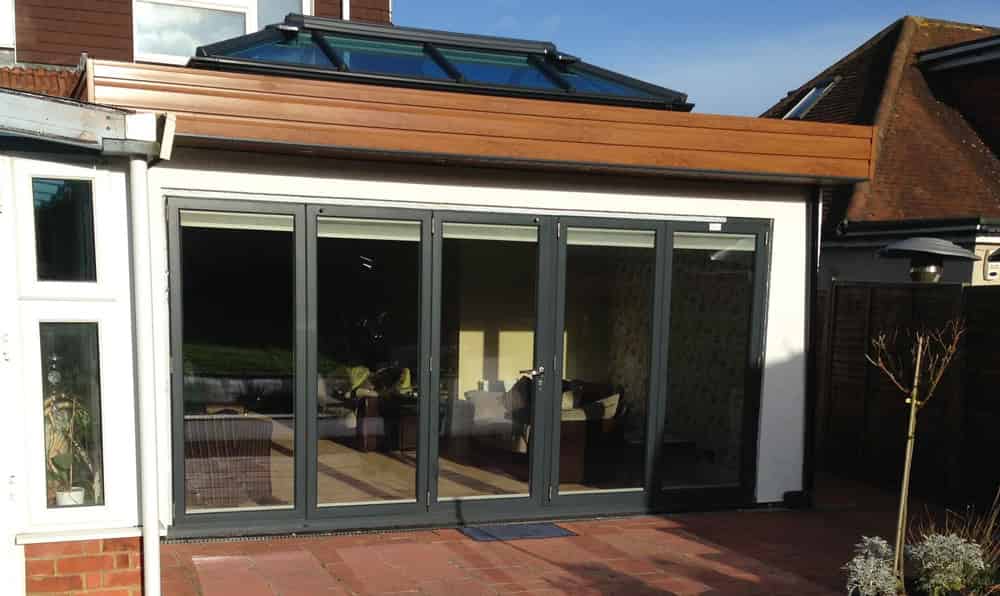 Aluminium Doors Prices in Wokingham
Aluminium doors prices might surprise you when you come to Abbey Windows, as despite the outstanding quality and performance of our doors, the prices are cost effective.
Design your new door and get aluminium bi-fold door prices online, or if you prefer, you can visit our showroom or even get in touch.
Whichever option you choose, we are here to help, with exceptional aluminium doors for your Wokingham home improvements.