Composite Doors Wokingham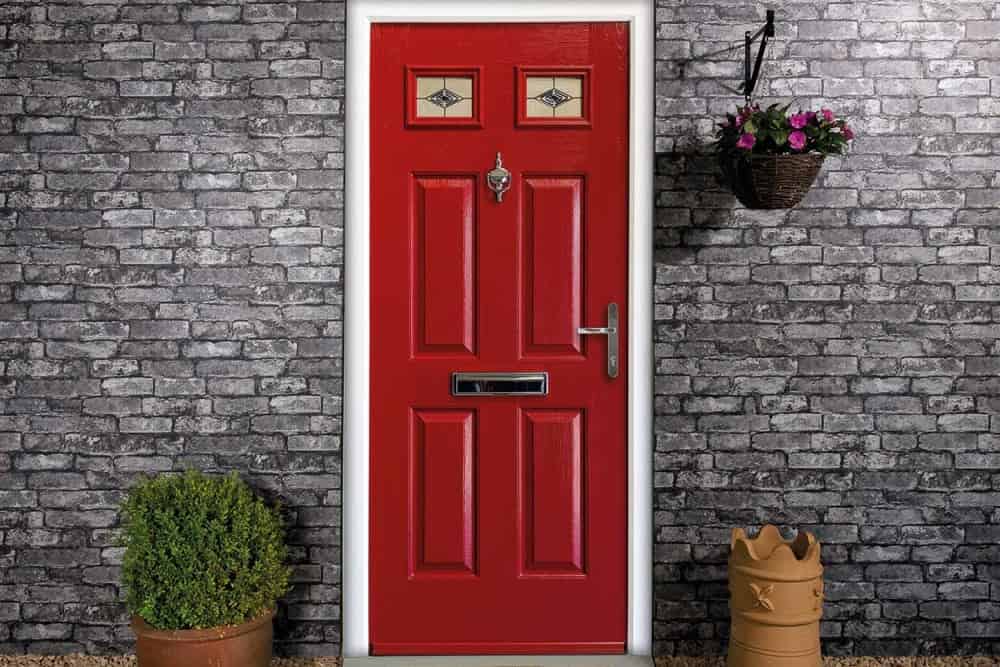 Composite Doors to Enhance Your Wokingham Home
Composite doors are a brilliant home improvement when you want a high performance entrance in your Wokingham property. These stunning double glazed doors provide the most impressive levels of security, exceptional insulation and unrivalled style.
Here at Abbey Windows, we supply and fit a range of simply beautiful composite doors that are constructed using the latest innovations and to meet the most rigorous standards.
Choosing composite doors for your Wokingham home from Abbey Windows ensures that you will receive outstanding quality and performance.
We've written this practical guide to the features and benefits of our composite doors to help you discover why they are so popular in Wokingham. Read on to see how your home could be enhanced by our amazing composite doors.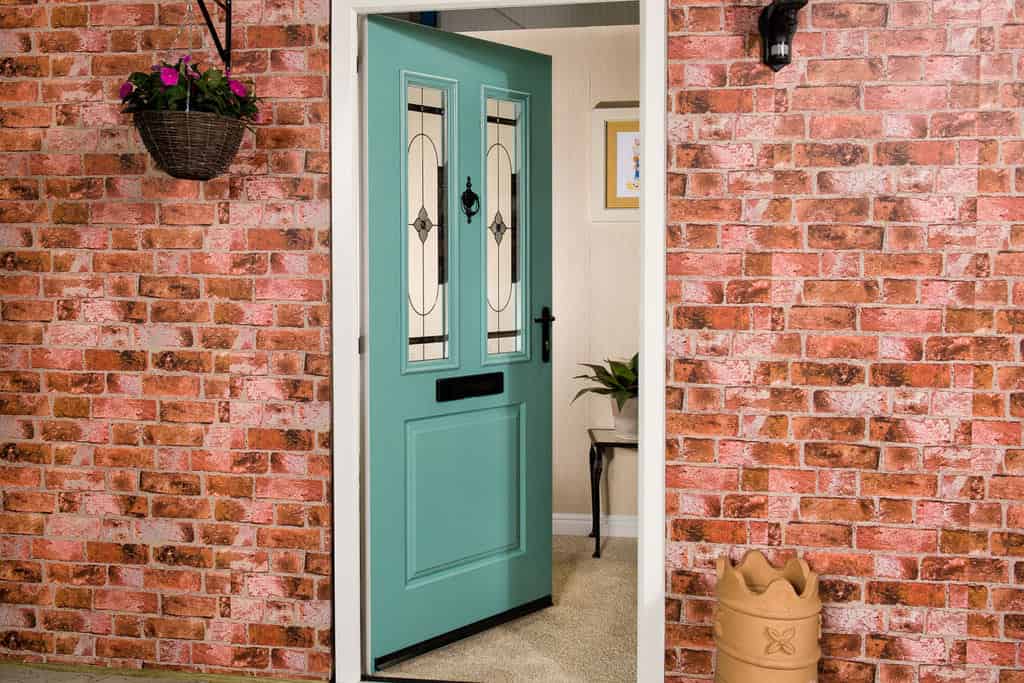 Quality Front Doors
Composite doors are different from each other in so many ways, which is why we work with two different manufacturers to ensure your Wokingham home gets the perfect combination of features that you need.
We work with market-leading suppliers to provide you with the best Endurance composite front doors and Solidor composite doors, both renowned for their quality double glazed doors and high standards.
Each composite door has a solid core with an outer skin which makes it one of the most robust and durable front door options in the industry.
Our composite doors are so impressive, that it is almost impossible to dent or scratch them, and no other double glazed doors offer the same level of durability.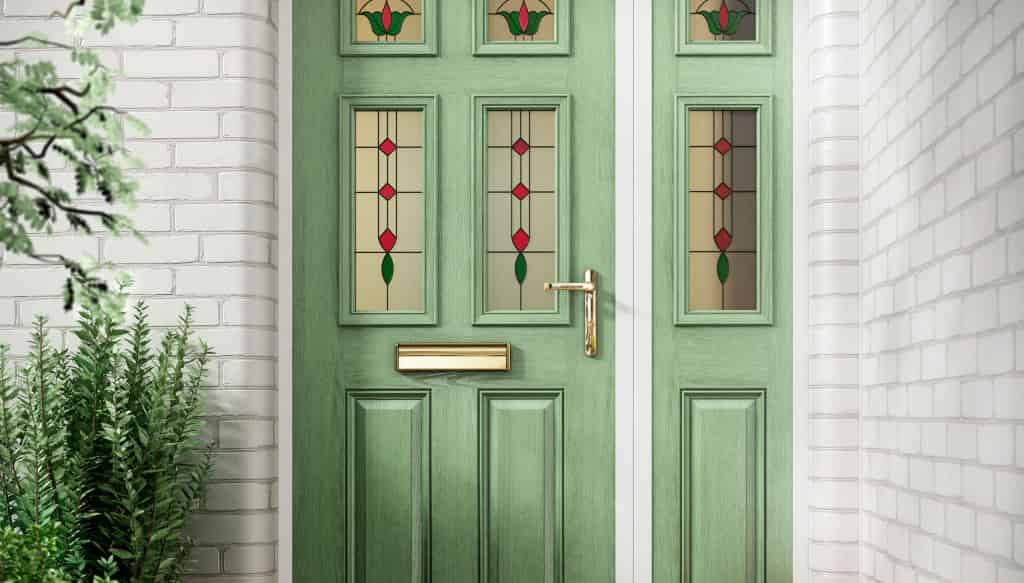 Highly Secure Composite Doors
One of the most well-known features of composite doors is their incredible security performance. The construction of composite doors makes them one of the strongest options for front doors.
We then install high security, Secured by Design locking mechanisms to maximise their performance. Your home will be thoroughly protected when you choose to have a composite door installed.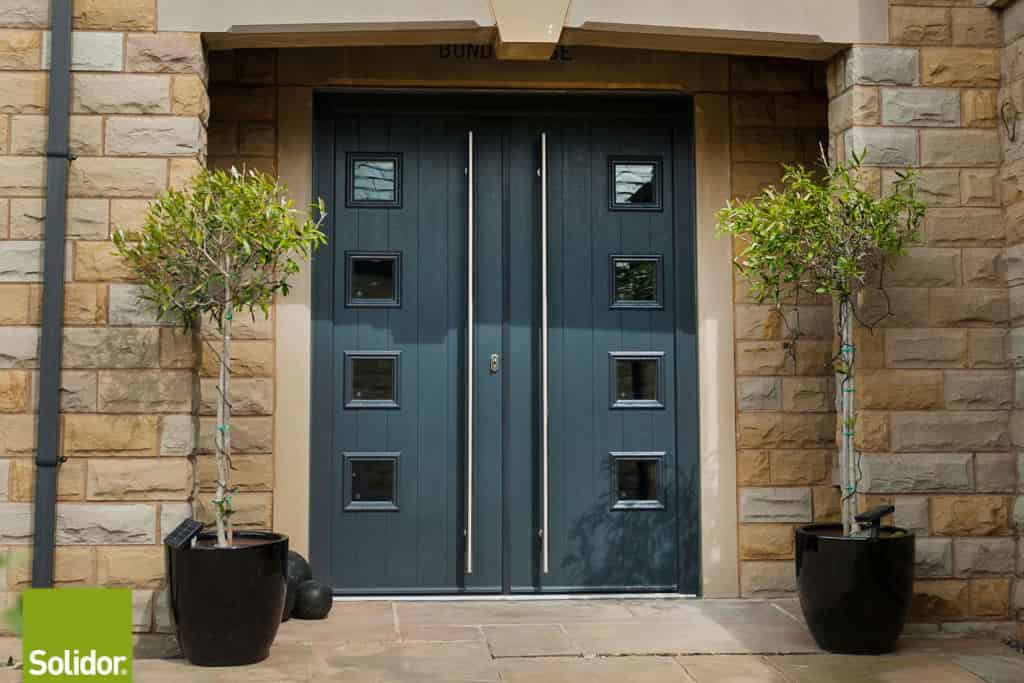 Multi-functional Insulation
Composite doors are a great choice for insulation. Your home will be warmer for longer as these spectacular doors create a brilliant thermal barrier which works to keep heat trapped within your home and block out the cold.
Your home will be warmer for longer, meaning that you will need to use less heating and as such, could even save money on your energy bills!
The insulation also works for brilliantly for sound proofing, as noise simply does not penetrate the solid construction of our composite doors. You will benefit from a quieter, more peaceful home, where street noise is kept to the bare minimum.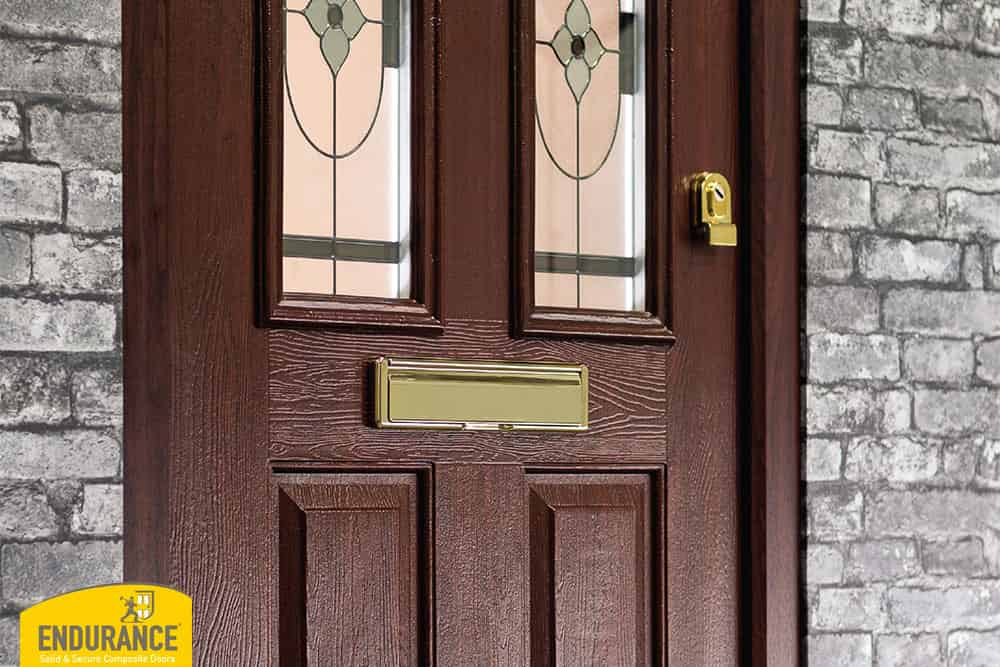 Protecting You From All Weathers
Your Wokingham home and family will be protected from all weathers with a composite door from Abbey Windows. These incredible doors are designed and tested to ensure they can withstand the worst of British weather.
No matter if there are gale force winds and torrential rain, your home will be comfortable and dry. Our composite doors use the latest innovations in double glazing to ensure that they are completely weather proof, making them a great choice for Wokingham homes.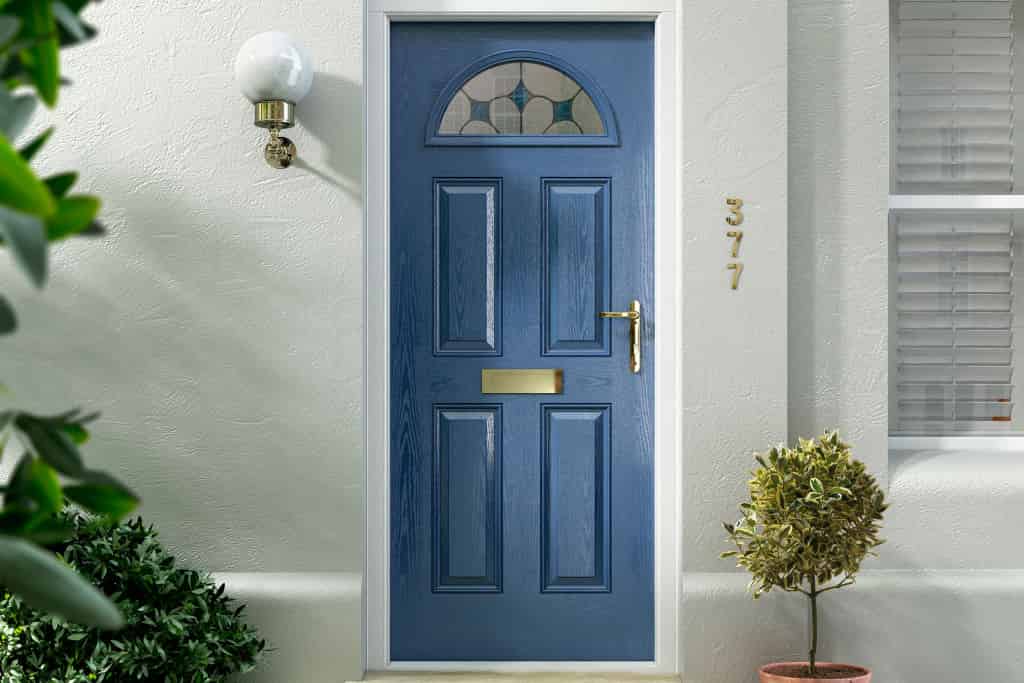 Unrivalled Style
With composite doors, you achieve the beauty of timber with all the technology and development that comes with modern uPVC doors. They have a stylish and authentic wood appearance that gives them a luxurious and exquisite finish.
Each composite door is available in a range of panel designs, so that you can find the perfect match for your Wokingham home, whether that is a modern aesthetic, or something more classical.
Once you have chosen your panel design, you then get a variety of options to tailor it to your tastes and to complement your home. Each door comes in a range of stylish colour finishes and you can complete the look with our stunning hardware and accessories.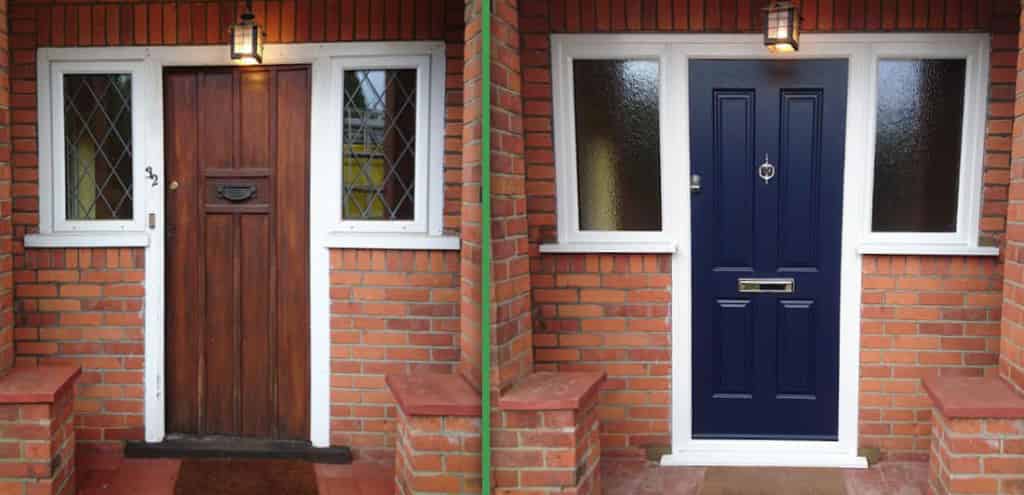 Experience You Can Trust
Here at Abbey Windows, we have been installing composite doors in Wokingham for over 30 years, so you can trust that we have the experience and the knowledge to provide you with a quality double glazed door installation.
We are expert double glazing installers, and we are a highly regarded and trusted company in the Wokingham area. Read our great customer feedback for evidence of our excellent customer service, high quality products and superb installations.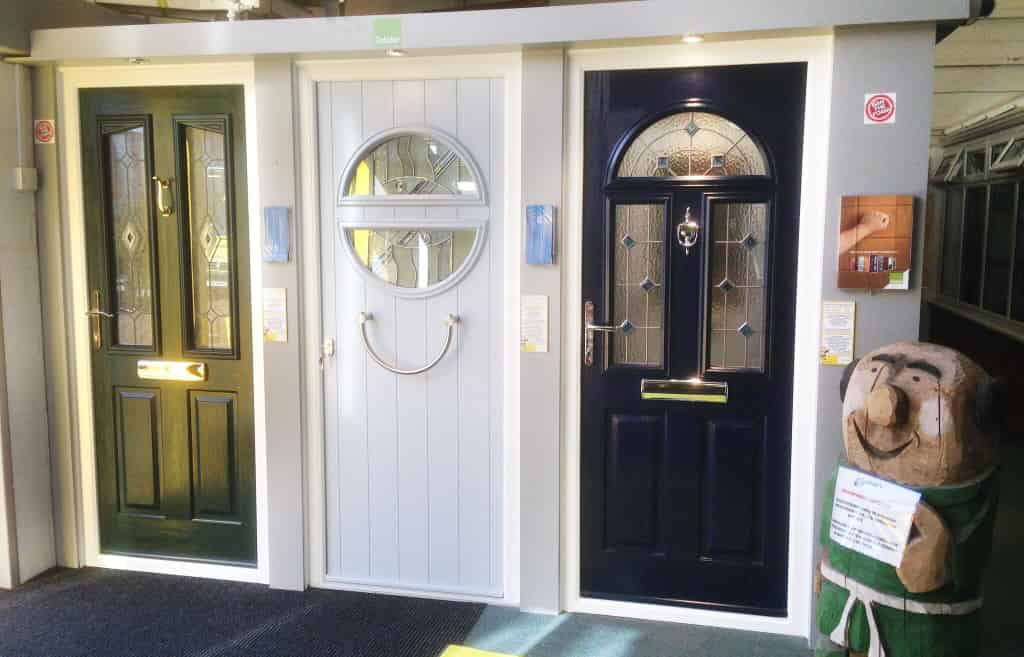 Find Out More
If our blog on composite doors has given you inspiration for your Wokingham home improvements, why not get in touch to find out more? We have a friendly and professional team ready to help you with your enquiries and to give you guidance on finding the perfect composite door for your Wokingham home.
We can even give you a free quote! Our advisors will be happy to give you a tailored price for your new composite door, or you can visit our online door designer and create your dream front door. Our clever system will then give you a personalised composite door price for your Wokingham home improvements.