Customisable Window Styles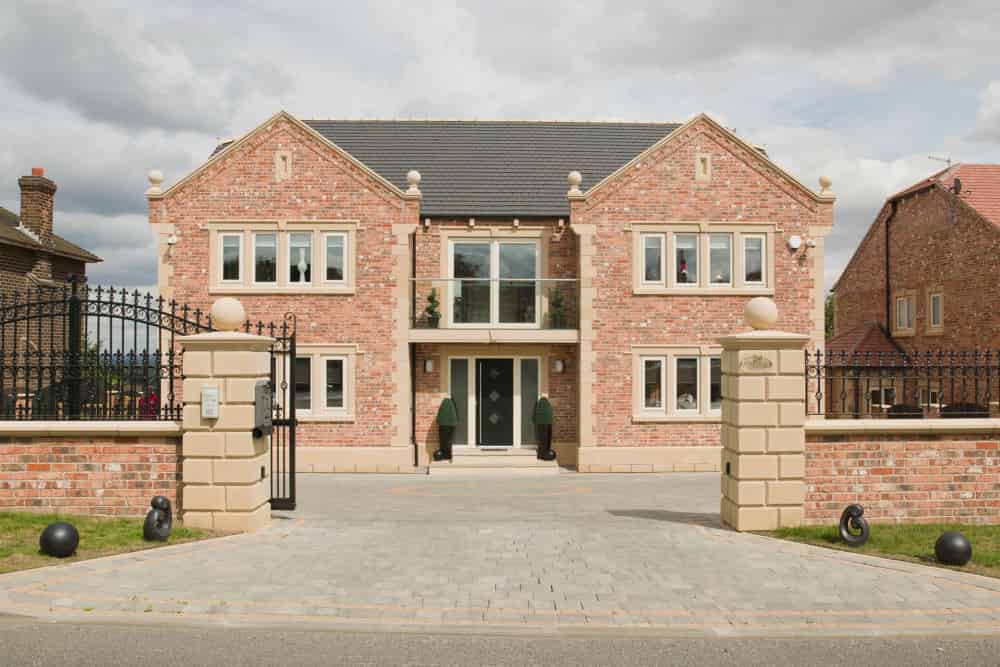 Choosing new windows for your property can be an exciting time, but there are lots of things to consider and a wide range of choices to make. Here at Abbey Windows, our friendly professional team will help you every step of the way.
With our innovative online quoting engine, it's never been easier to start designing your dream windows. You can choose the window style, colour, finish and glazing, and then you'll receive a personalised price based on your exact specifications.
Or, if you would like some more advice – that's what we're here for. We'll walk you through the various window customisation options available so you can make an informed decision about which style is right for you. At Abbey Windows, we're committed to customer satisfaction and complete peace of mind. Make the right choice for your new windows.
Materials
At Abbey Windows, we are proud to offer a wide range of windows in your choice of materials. From uPVC, timber and aluminium – there's sure to be the right fit for you.
You will want to consider the current look of your property when choosing the material of the frames for your new or replacement windows. You may want to look to retain the aesthetics of your property with window styles that look authentic while delivering the latest modern benefits. Alternatively, you could take the opportunity to reinvent the exterior appeal of your home update its look completely. Whatever your aims, we have the right customisable window styles for you.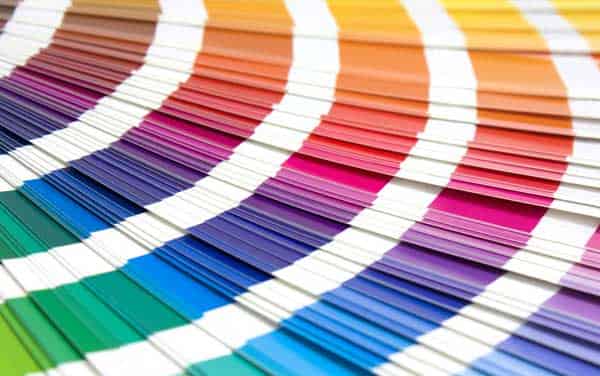 Colours
Frame the appeal of your property with bespoke window frames. From modern, muted shades to bright and bold colours, express yourself with customisable window styles.
The look of the window market has changed significantly in recent years. Not so long ago, the main window styles you would see out on the streets were classic uPVC white windows. Now, as property appearances have shifted and homeowners have begun to express their personality through their home and its improvements, you can see a much wider range of window colours across the country. From sleek and modern greys to the whole spectrum of custom RAL colours, there's right window style for everyone out there.
Finish
When investing in new windows, many homeowners are keen to retain their property's original style without compromising and missing out on the latest advancements in technology. That's where choosing an authentic finish can come into play.
For example, uPVC windows are a modern and affordable window style that many homeowners will consider in order to enjoy the latest technological benefits and versatility that they offer. However, they may not want to compromise on the traditional aesthetics of their home. That's when they might want to choose to add an authentic woodgrain finish to the frame. This combines state of the art functionality with traditional design for a window style that is the best of both worlds and doesn't compromise.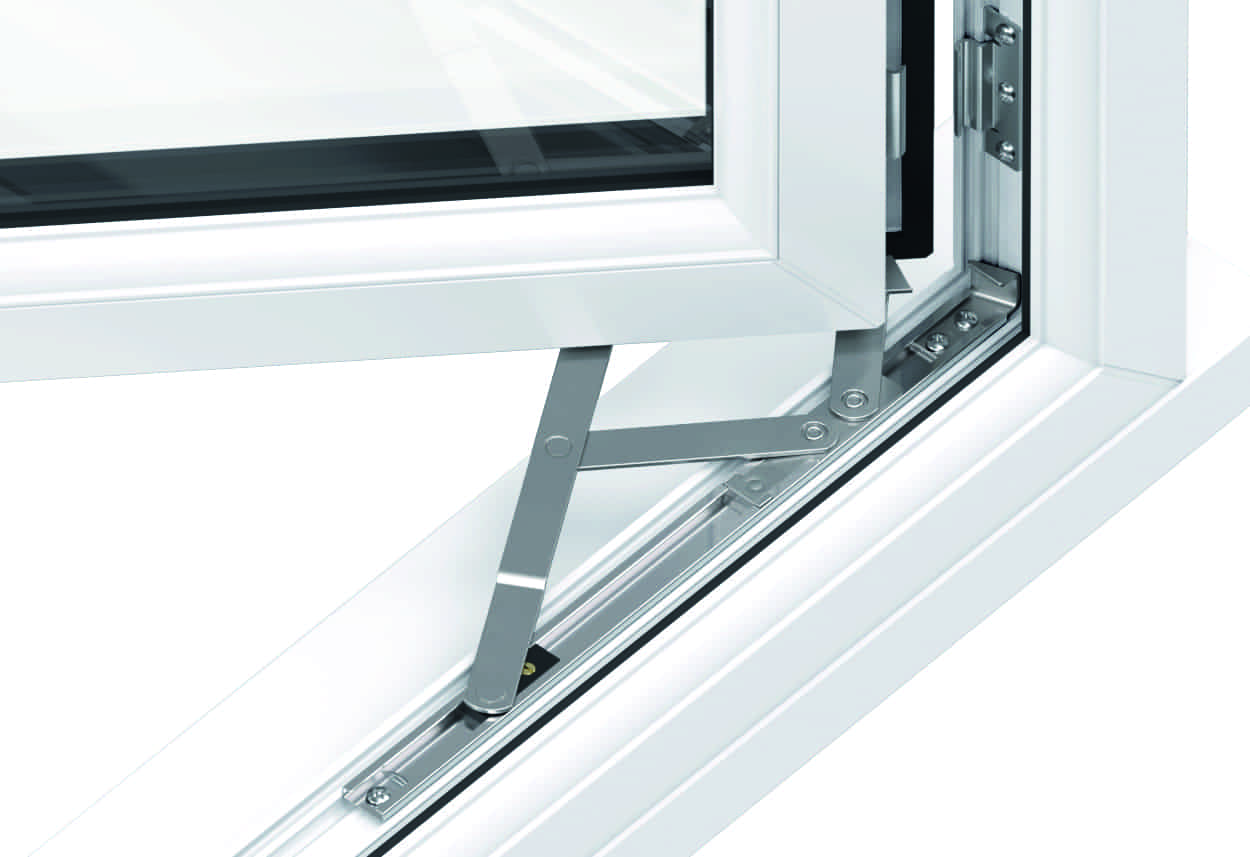 Hardware
Our windows feature many advantages beneath the surface – delivering exceptional performance as a result of the functional and highly secure hardware they house within their stylish frames and expert construction.
You may already know about the Sac shootbolt locking systems that are included with the Liniar uPVC profiles that make up our windows. These are precision-engineered to resist forced entry attempts on your property. They even come with a guarantee that pays out in the unlikely event of a break-in, so you can relax with complete peace of mind. Our wooden windows don't compromise when it comes to style over performance. Along with their authentic style, they deliver on safety and security for a truly modern upgrade to traditional designs. No matter which window style you choose, you can customise your design with the latest hardware to meet your specifications.
Glazing
With such exceptional choices for all our window styles, there is no wrong decision when it comes to any of these customisation elements – especially our exceptional double glazing.
All our glazing options for every window style we offer is incredibly thermally efficient. This means that your home will stay warmer and more comfortable all year round. As you rely less on your central heating, you may also find that you save money on your heating bills, making new windows from Abbey an excellent investment for your property. In addition to this, we offer solar control for our glazing. This will allow your home to reject heat in the summer, making it your living space more comfortable and liveable in the warmest part of the year.
Furthermore, our Homeguard double glazing can give you the advantages of triple glazing without the increase in price that can sometimes be extortionate. For highly secure and affordable windows with the appearance of double glazing and the performance of triple, Homeguard's installations use an exceptional 6.4mm clear laminated glass outer panel along with a 4mm inner panel which locks in heat and locks out any potential intruders.
Style
Perhaps the most important choice, at least visually, is the exterior style of your window. Here at Abbey Windows, we're experts in the industry. As a result, we're able to offer a vast range of window styles, all with their own advantages and benefits with regards to appearance and functionality.
Take a look at our full range of windows and find the one that's perfect for your home. From classic elegance to modern functionality, and traditional wooden windows to the latest aluminium designs, find the right fit for your homes and rest assured that you can customise your window style in any way you choose.