Which Doors Are Most Secure?
Choosing the most secure door style for your home can prove challenging. The experts at Abbey Windows are here to help you understand the advantages of each, so you can make an informed decision.
There are many important considerations for homeowners when shopping around for your new door. Whether you're looking for a front door, back door or internal door, there are bound to be some features that you will want your door design to boast across the board. You will no doubt want to be warmer in your home, and many door styles therefore offer advanced thermal efficiency properties. You will most likely also want to consider how customisable the design is, so you can make your new door bespoke to you, suiting your property and personality.
One key feature of any door styles that almost all homeowners will universally look for is for a door with the maximum levels of security possible. When you're in your home, you want total peace of mind that your new home improvement was the right investment. Nothing achieves this more successfully then choosing the most secure door styles on the market, keeping you and your loved ones safe and sound.
So, what are the most secure door styles on the market?
As your friendly local experts in the home improvement industry, the team at Abbey Windows will walk you through the range of secure door styles available, so you can weigh up the advantages of each to help you find the right fit for your home.
We want you to be totally satisfied when you invest in a front, back or internal door from us – that's why we're committed to helping you understand the options available to find out which is right for you. For more specific advice tailored to you, we welcome you to contact us by phone or online. We'll help you find your perfect home improvement and the most secure door styles around.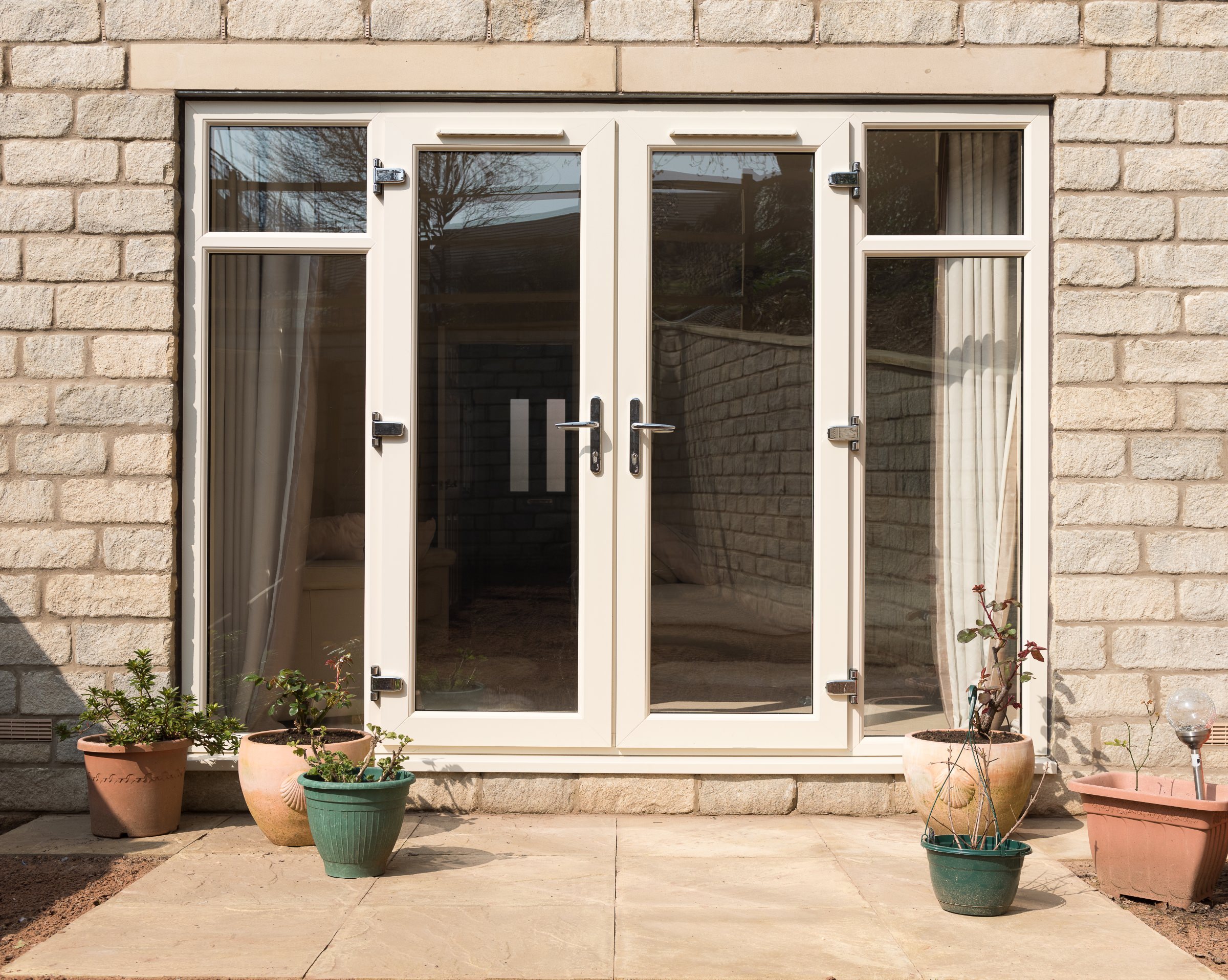 Secure uPVC Door Styles
One of the most contemporary and cost-effective door styles on the market, uPVC doors are renowned for many features, one of which being their highly secure nature. This is achieved in two important ways. First of all, uPVC profiles are inherently pretty robust and durable, making them a durable barrier between your home and the outside world. Secondly, the heavily customisable nature of uPVC doors comes into play and acts as a significant way to make them a more secure door style.
uPVC doors are renowned for the range of customisation options they afford homeowners. They allow you to choose the colour and finish you want for your new door, putting you in control of your design. This advantage also means you can make this door style more secure. You can add optional accessories, making your door not only more secure and protective, but also giving it a bespoke and unique appearance to keep it unique to you.
You may want to add additional or different locking mechanisms to your uPVC door in order to make it more secure. You could consider multi-point locks for increased points of contact and therefore security in your door design, as well as Smart locks that are becoming increasingly popular on the market. You could also choose to add highly secure door handles. These will be thicker and more durable than those which come as standard, protecting the internal locking hardware and resisting forced entry attempts more effectively. They also add a personal touch to the entrance of your home, making your uPVC door as stylish as it is secure.
Since uPVC are often the more cost-effective option, this gives you more money to play with to outfit your new door with the hardware accessories of your choice. This door style allows you to take the inherent durability of a uPVC as a baseline and build upon it with additional features to create one of the most secure door styles around.
Secure Composite Door Styles
While uPVC doors allow you to customise the design to tailor and create a more secure door, composite doors are a comprehensive highly secure solution to your safety and security concerns. By their manufacture, assembly and installation, composite doors are more secure than others on the market. They are a combination of high-performance, specially chosen materials that are united under intense pressure to create a powerful and robust door that is renowned for its secure nature.
Endurance composite doors, for example, feature a solid timber core that makes them incredibly strong at their heart. Compared to doors such as uPVC and aluminium, which are made from one single material, composite doors (as the name suggests) are a combination of materials and features which offer unrivalled levels of security, thermal efficiency and weatherproofing capabilities.
Composite doors are known as one of the most secure door styles around because of their hardware and the strength of the door itself. Endurance's designs can include the Federal UCF locking cylinder, which is highly resistant to breaking, achieving compliance and accreditation from various key bodies includes Secured by Design. With approval from this UK Police initiative, you know what composite doors are one of the most secure doors on offer.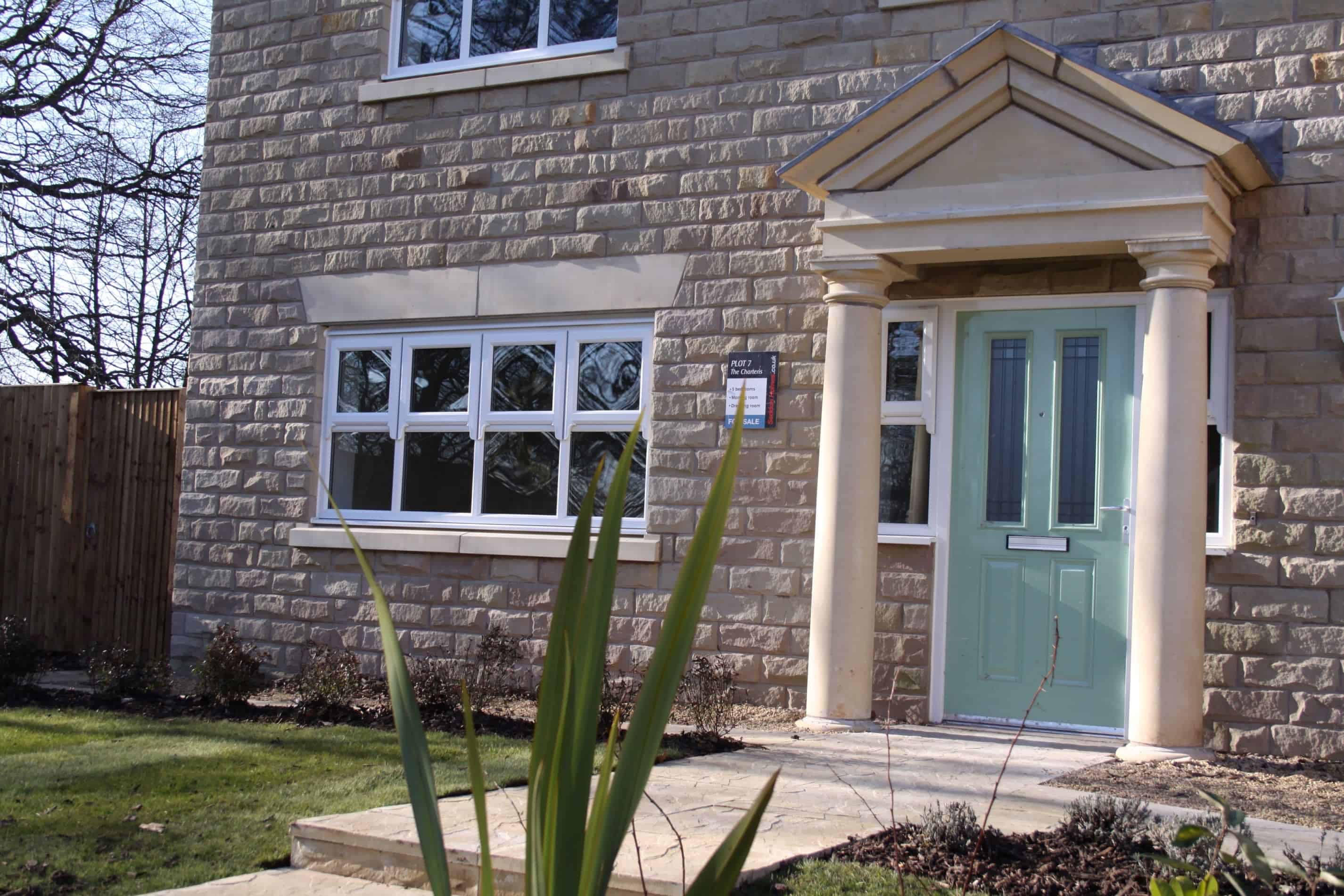 Secure Aluminium Door Styles
One of the most modern materials taking the market by storm, aluminium is an excellent choice for homeowners looking for secure doors. Commonly seen on bi-folding door styles, aluminium is highly desirable for the slim, sleek sightlines it offers. Homeowners are able to enjoy vast views across their property without compromising on security – despite their slim frames, the inherent robustness of aluminium holds true in all conditions, keeping you and your loved ones safe inside.
Compared to composite doors, aluminium doors are made with one single material. However, on its own, it's one of the most strong and secure materials you could want. It is a low maintenance option, requiring very little upkeep and always staying looking its best, while also keeping your home protected.
Aluminium doors can be made more secure with the addition of sophisticated locking systems to accompany this modern door style. Homeowners who are drawn to the sleek aesthetics of these doors don't need to compromise if they want the latest security features too – aluminium doors can be equipped with resilient yet discreet hardware. That way, you'll keep you and your loved ones secure without sacrificing the slimline frames and sleek appearance that makes this door style so desirable.
Most Secure Door Styles
No matter what type of property you own – whether modern or traditional – there's sure to be the right front door style to suit. What's more, all these door styles in various materials offer excellent security benefits when you choose to outfit them with the latest locking mechanisms and hardware on the market, refining your design without comprising on the stylish aesthetics.
For a door style you can customise the way you want, you will most likely consider uPVC doors. If you want an inherently strong and secure door, look to composite doors. For the most modern, sleek and strong door styles, aluminium is an excellent choice. There are many advantages to each of these secure door styles, and all of them will make a fine investment for your home.
If you would like some more advice about which of our door styles is most secure and which one is the right choice for your home, why not get in touch with Abbey Windows? Our professional and friendly team is always on-hand to help.
You can use our innovative online quoting engine to receive a personalised and competitive price for your door design instantly. Customise the appearance and hardware of your choosing, and watch your new bespoke door come to life before your eyes. Expertly designed and installed by Abbey Windows, our door styles are the most secure around. For secure door styles for your home, contact us today.