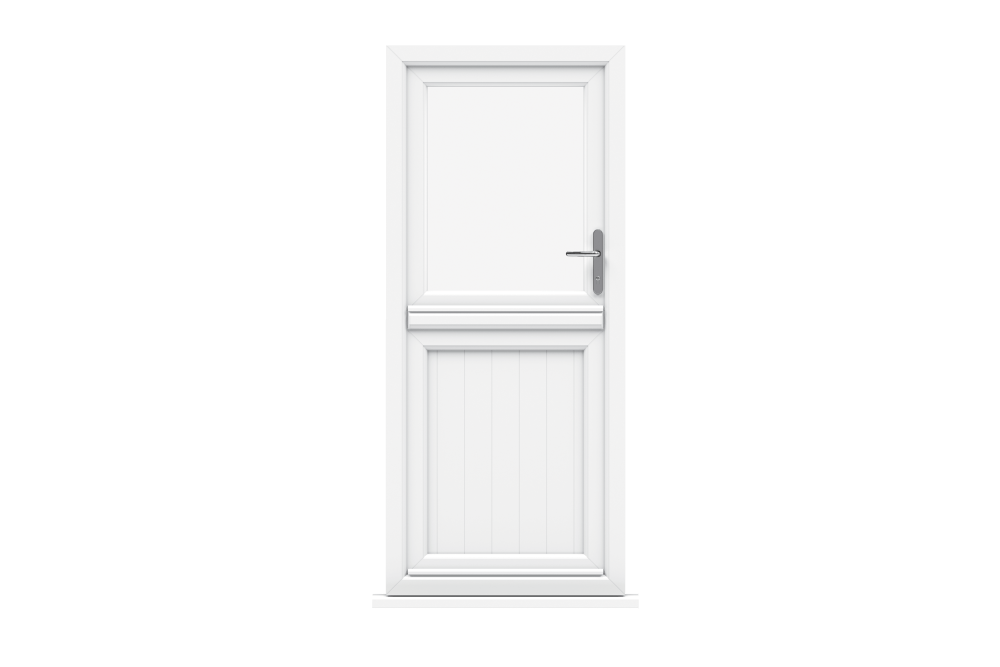 Enhance Your Basingstoke Home with Stable Doors
Stable doors are the perfect choice for enhancing the character of your Basingstoke home. You can benefit from all the charm of country living in any property, making these doors an immaculate choice for many Basingstoke homeowners.
Stable doors are ideal for safety and accessibility, and are high performance too, enabling you to enjoy improved efficiency and security in your home.
Here at Abbey Windows, we install high quality uPVC stable doors throughout Basingstoke and the surrounding areas. Our expert tradesmen offer great customer service and installations of the highest standards to all our customers.
Read on to find out more on these fantastic double glazed doors for your Basingstoke home.

Beautiful uPVC Stable Doors for Practical Living
Stable doors are a fantastic choice for any Basingstoke property. They have a unique charm that creates a special entrance in your home.
They are the ideal replacement for standard back doors, adding character and functional performance that will enhance your property.
Composite stable doors are a beautiful choice, offering all the style and warmth that you would expect to find in countryside living. They are a lovely choice for home improvements that will truly enhance the aesthetic of your Basingstoke home.
The top sash and bottom sash can be opened independently from one another, which is ideal for safe ventilation. You can keep pets and little ones where you can see them, while still enjoying the views from your home and fresh air.
With just a simple adjustment, these doors become one unit again, offering all the performance you would expect from any residential door.
Energy Efficient Stable Doors in Basingstoke
Keeping your home warm and cosy is a vital task of all double glazing, and our stable doors are no different. Manufactured by Liniar, these cutting edge uPVC doors have a multi-chambered profile, which works to provide impressive thermal performance.
Your home will be warmer for longer with Liniar double glazing, which is a brilliant benefit for cost efficient and eco-friendly living.
The Liniar profile works to retain heat and eliminate draughts, which is why you may find you need to use less heating for a comfortable home, saving on your energy bills.
With less heat escaping into the environment, your home will be more environmentally friendly, as it lowers your carbon footprint and it could even benefit your property's EPC rating, to become more appealing should you ever wish to sell.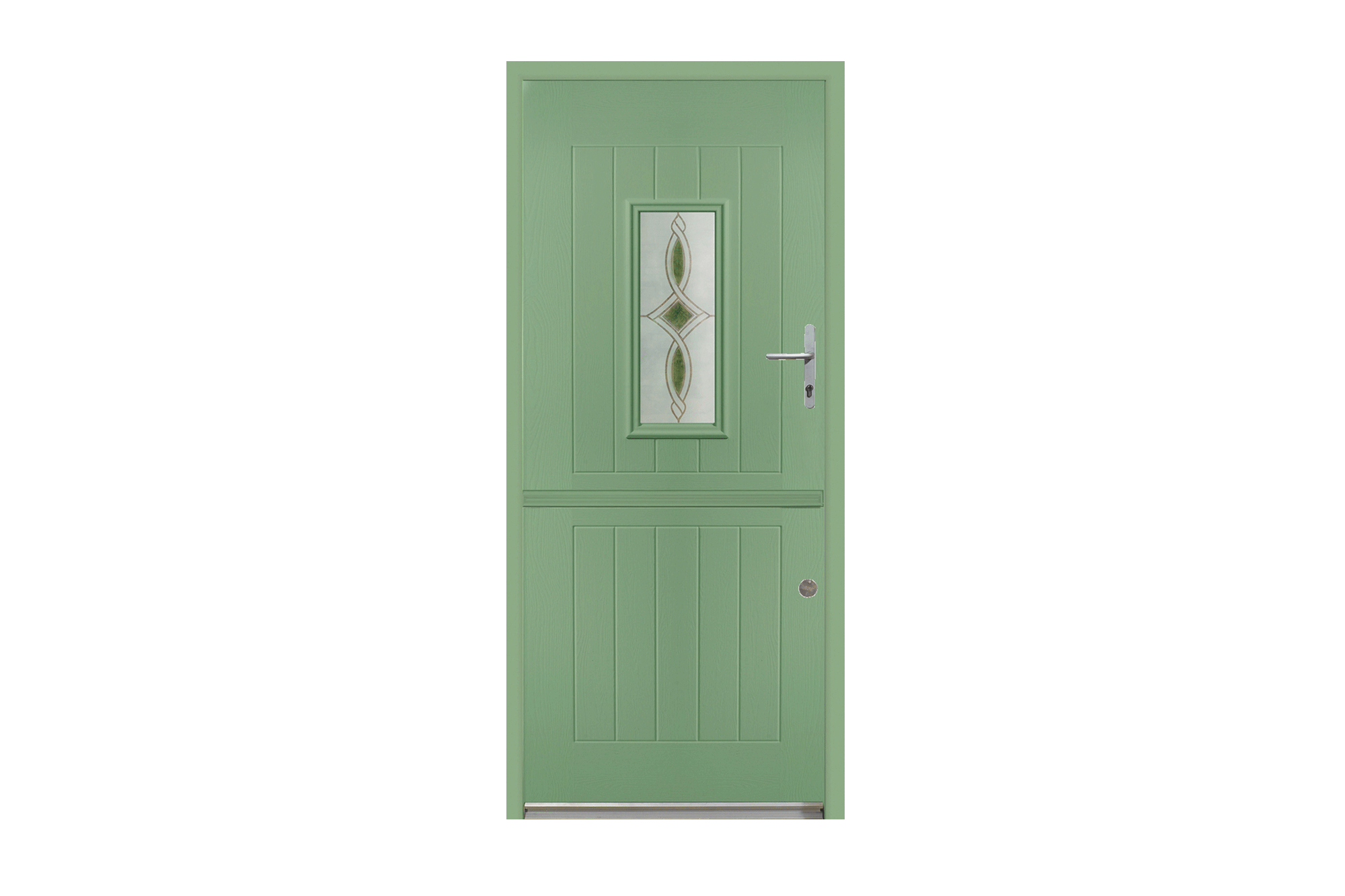 High Security Stable Doors in Basingstoke
Protecting your Basingstoke home is a vital function of all your doors, and our stable doors excel in this area.
The Liniar design features hidden strengthening technology, which minimises the need for steel reinforcement while still providing an immensely strong door.
This strength is then enhanced by world-class Yale locking systems for maximum security performance. These state of the art locks are designed to be almost unbreakable, making your home incredibly secure.
You can rely on our stable doors to fully protect your Basingstoke property against potential intruders.
Tailored Stable Doors for Your Basingstoke Home
We know that it is important for your Basingstoke home improvements to reflect your personality and to complement your property's style.
When you choose new stable doors from us, you will benefit from a range of options to create the perfect match for your home and tastes.
Our doors can be partially glazed or a full panel, depending on your requirements. The profile can also be customised with an assortment of colour finishes and natural woodgrain foils to blend in with your existing double glazing and architecture.
You can even choose the perfect finishing touches from our fantastic selection of hardware and accessories, creating the exact look you want for your home down to the very last detail.
Our stable doors are unique to you and your Basingstoke property, making them the ideal choice for bespoke home improvements.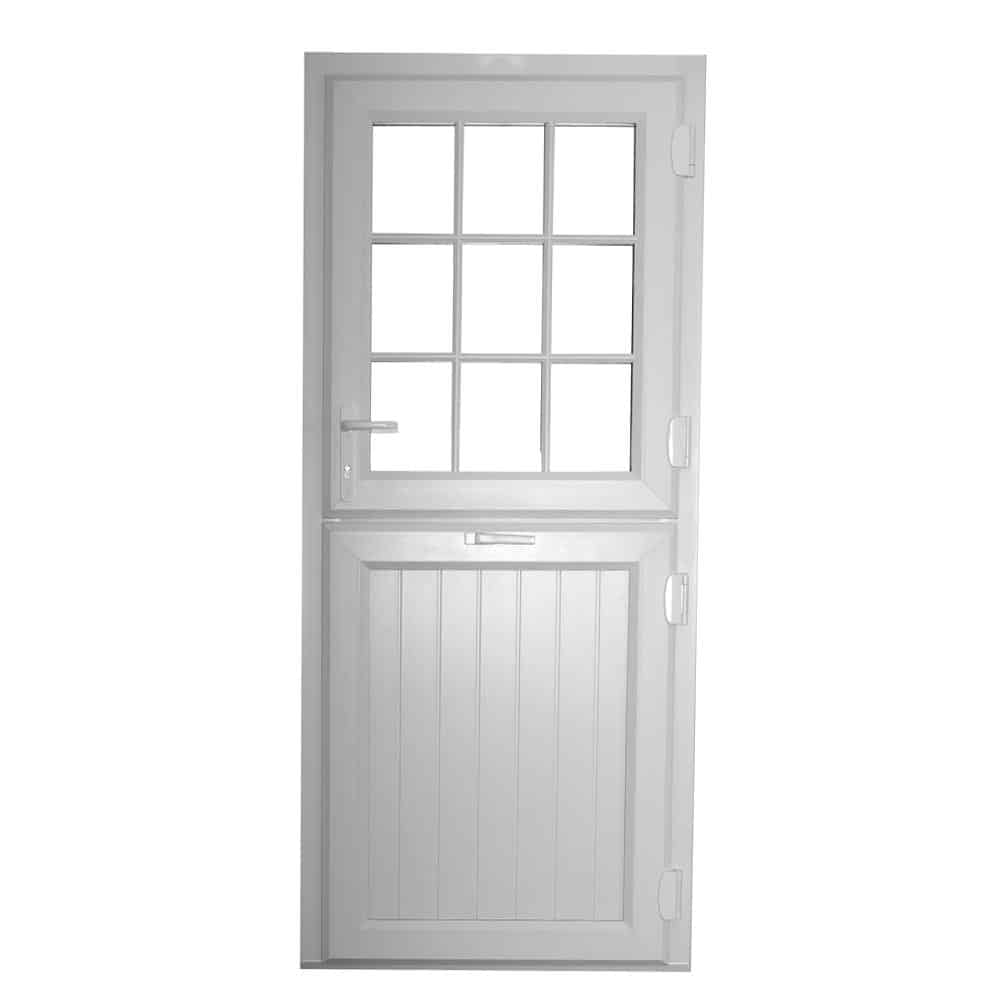 Stable Doors Prices in Basingstoke
Abbey Windows are proud to offer cost effective stable doors prices to our Basingstoke customers. The doors we offer meet the very highest standards in both quality and performance, coming with an impressive 10-year manufacturer's guarantee.
You can easily access a quote for your home improvements with our online quoting engine. Simply enter your specifications and requirements and our clever system will provide you with a personal guide price.
If you prefer to then you can contact us directly. We have a great team on hand who will assist you in any way they can, making sure choosing stable doors for your Basingstoke home improvements is a simple and efficient experience.