What To Consider When Choosing Your New Front Door
Choosing a new front door can be challenging. There are many factors to consider and potentially prioritise over others. If you're in the market for a new front door, the experts at Abbey Windows have put together a useful guide on what you should consider most closely in order to find the perfect new front door for your home.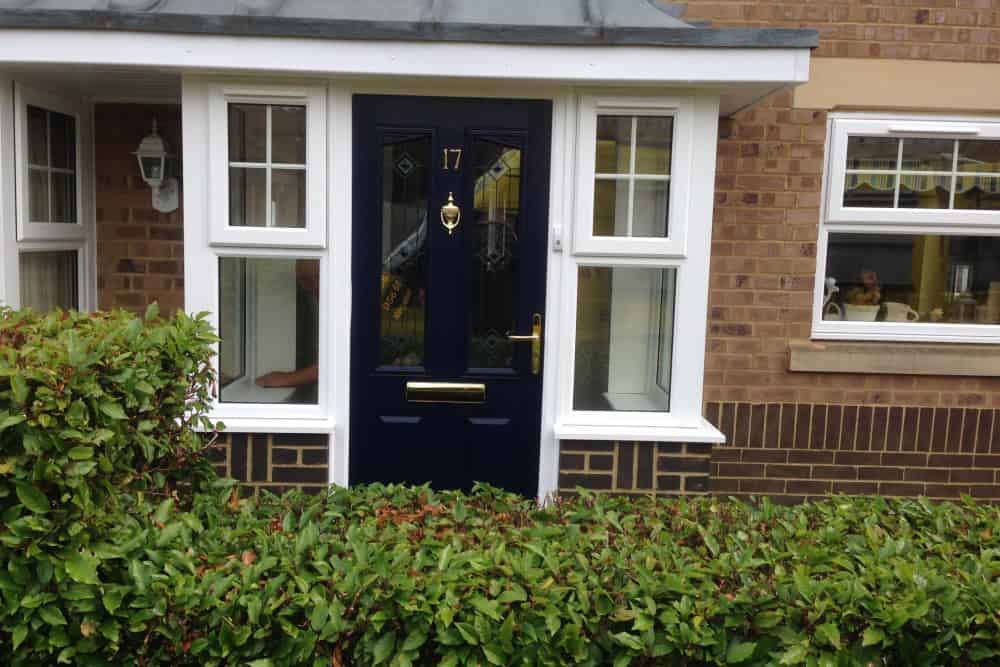 When you choose a front door for your home, you're making a statement. It's what many visitors will look to when they approach your home, and you want passers-by to feel that your home has that highly sought-after kerb appeal. There's a lot to consider with any home improvements, and the process of choosing a brand-new front door for your home is no exception.
Any home improvement, whether large or small, can take up a lot of your time. There is always so much to think about, and you don't want to unintentionally miss out on important details. To make sure you are as well informed as possible when it comes to choosing a new front door, we've put together a list of considerations that we feel would be most useful for homeowners in the market for a new door. If you bear these in mind while shopping around, you should be able to get everything you want from your front door.
If you would like some more bespoke advice, you are welcome to talk through your personal considerations when choosing your new front door with our friendly expert team. Here at Abbey Windows, we work hard to ensure all our customers are totally satisfied with every home improvement. We'll work closely to make sure all your needs are met, and your expectations are exceeded.
Front Door Material Options
The first key consideration when choosing a new front door is which material it will be made from. There are uPVC, aluminium and composite door styles to choose from, as well as traditional timber. Each of these has their own advantages, and they will all make fine additions to your home.
You may want to look at the aesthetics of your property and base your choice of door material on that. For example, if you're looking to retain the traditional aesthetics of a period property, you might want to continue the tradition with a timber front door. For a modern property, perhaps a new build, aluminium doors are an excellent choice – they are sleek and slimline while also offering exceptional strength. For a contemporary and cost-effective solution, uPVC doors are a worthwhile choice. These can easily be customised heavily to suit the look and feel of your home. Composite doors are a high-performance option, combining the benefits of several materials to create a strong and secure home improvement.
When choosing the right material for your new door, you want to take into account the benefits they all of these provide – including performance and aesthetics. The other concerns and considerations you have will inform this one, as you look to the other important factors of front door design to understand which material is right for you.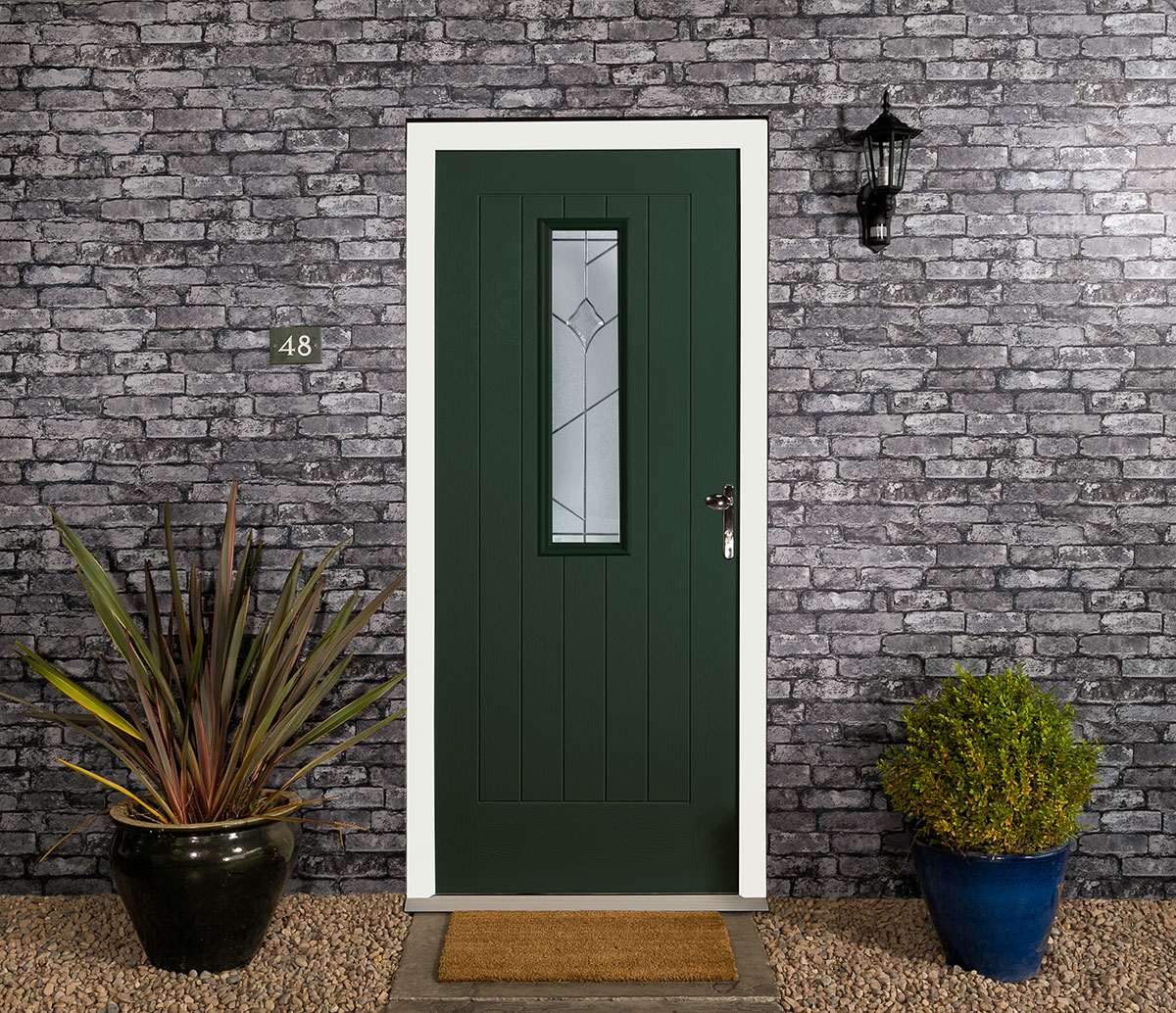 Front Door Security Features
It is important to understand which style of front door will provide you with the most advanced and comprehensive security solutions. When you're investing in a new door, you will want total peace of mind. Inside your property, you want to know that you and your loved ones are safe with this strong barrier between them and the outside world.
Aluminium doors are a modern solution renowned for their sleek appearance yet strong potential. They are inherently robust without comprising on their appearance. Timber doors, as a traditional design, can offer a slightly less robust design, but their aesthetics are unrivalled for period properties. uPVC doors are known for their customisable nature when it comes to how they look, but their profiles are able to withstand forced entry attempts and they can be outfitted with tough hardware. Lastly, composite doors are renowned for their strength and security. They are the result of combining high-performance products under pressure and they feature a solid timber core – their inherent strength is unparalleled among other new door styles.
In many cases, any front door can be made more secure with the addition of functional and high-performance hardware. You can choose the latest multi-point locking mechanisms and resilient handles to customise your new front door and make sure it works precisely the way you want it to. As in many elements of door design, the power is in your hands to create the door you've always wanted – and its security features are no exception.
Front Door Customisation Potential
Homeowners will surely be keen to make their new front door unique to them, as an expression of their home's character and an extension of their own personality. As such, the creative potential of a new front door and the customisation options available are an important consideration in this process.
uPVC doors are known to stand out in this regard. As a contemporary and cost-effective home improvement, uPVC doors afford endless possibilities to homeowners looking to refine their new door design. If you're looking for an authentic appearance but you don't want any of the potential drawbacks of timber doors – such as low weather resistance and high maintenance costs – you can choose the invest in a uPVC door that has the look of timber without any of these disadvantages. Many homeowners with period properties are choosing to upgrade their property's wooden doors (and windows) with modern uPVC alternatives that have the authentic colour and finish alongside the latest advantages.
However, the customisation potential of both aluminium and composite doors mustn't be overlooked either. Aluminium doors are available in RAL colour matching and a variety of finishes. While many homeowners will like the modern, distinctive look of aluminium, you can refine this sleek design any way you choose. Similarly, composite doors boast a wide range of styles, colours, glazing options and hardware accessories, so you can design your door your way.
Most modern door styles will allow you a wide range of customisation options. If you're considering which ones you are able to customise, you will be suitably impressed with the vast potential available. Now, when you come to decide how you want to customise – that could be a little trickier with so many options. We're always on hand to advise and recommend if you need us.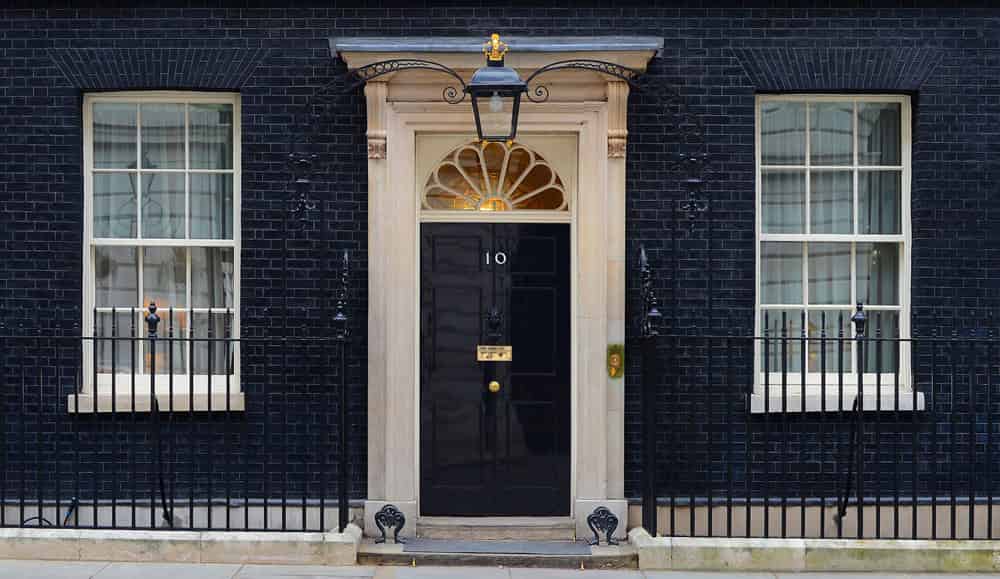 Consider Abbey Windows For Your New Front Door
There are, of course, many other important considerations to bear in mind when choosing your new front door, such as their thermal efficiency properties, weather-proofing capabilities as well as the price. However, we hope that we've helped you to gain a deeper understanding some these three considerations that we feel are important.
When you're considering a new front door, look into the options available for the material, security features and customisation potential. Make a list of your needs and what's important to you, and then sit down with the experts to work out how to make this dream door a reality.
If you want to discuss the top considerations of your new front door with Abbey Windows, we're always happy to help. As your friendly local installer with more than three decades' worth of experience, we know what it takes to design and install superior doors for you and your home.
Are you ready to start designing your new front door? We have an online quoting engine that allows you to create your bespoke door design, taking into account the specifications and key features that are most important to you, and generating a competitive price in seconds. Or if you would like some more advice when considering your new front door, please get in touch with us online or by phone on 0118 956 6866.