uPVC Patio Doors Wokingham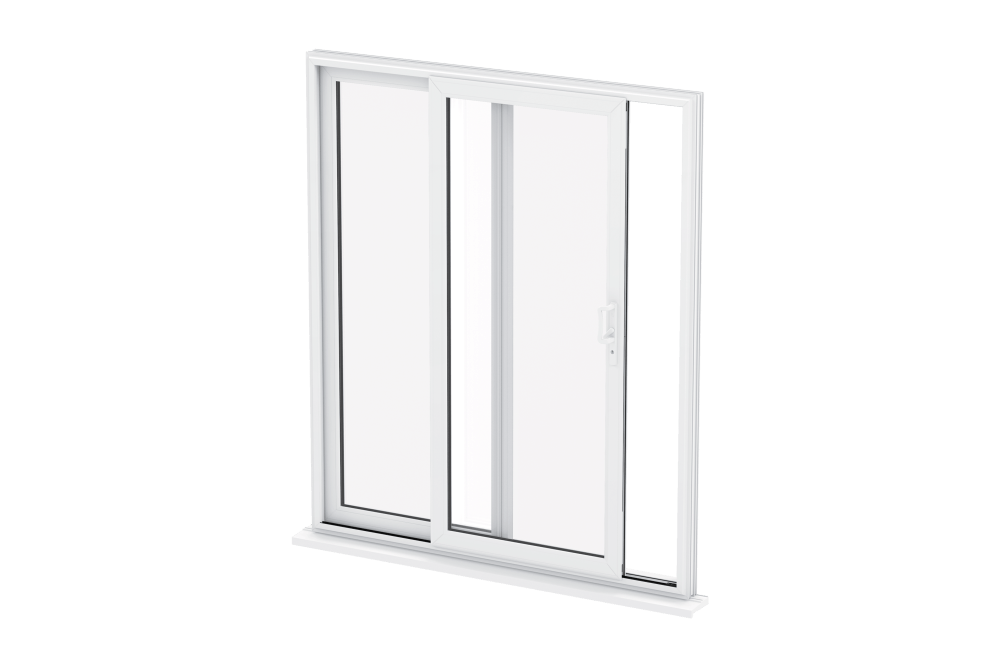 Open Up Your Wokingham Home with uPVC Patio Doors
New uPVC patio doors create a beautifully stylish entrance to the outdoors, as they open up your Wokingham home to your garden.
They will transform your property to make it more efficient and more secure while giving you the benefit of beautiful views through the large glass panels.
These beautiful uPVC patio doors in Wokingham are manufactured to the highest standards, installed by our expert team at Abbey Windows, and are of exceptional quality too.
Here at Abbey Windows, we pride ourselves on offering our customers excellent products and great customer service.
Take a look at our handy guide to uPVC patio doors in Wokingham and see the features and benefits they offer for your home improvements.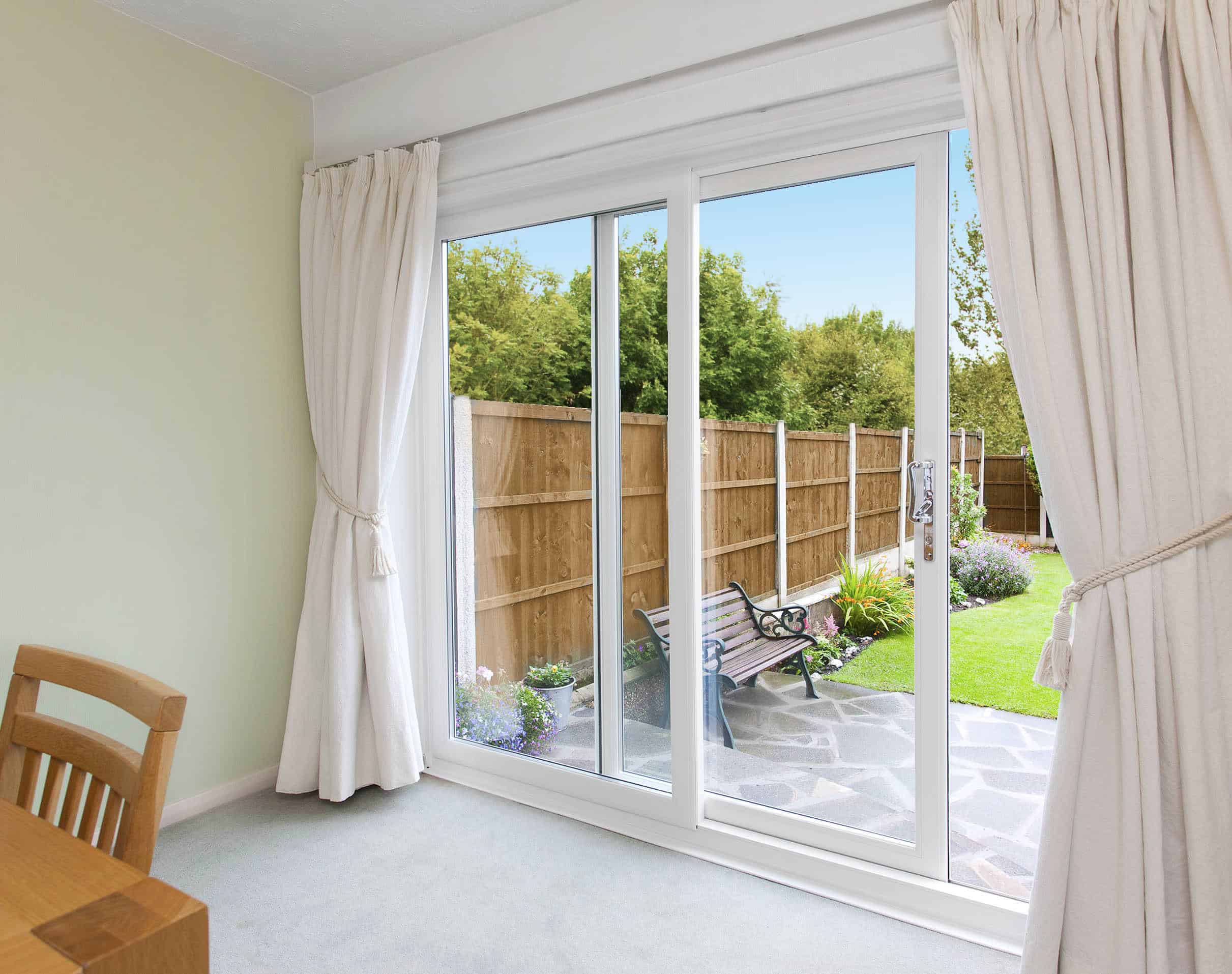 uPVC Patio Doors for Exceptional Security
In the past, patio doors were a weak point in home security, that gave easy access to potential intruders.
Thankfully, technology has since moved on, and our state of the art uPVC patio doors are designed to offer the upmost protection for your home and family.
These spectacular sliding doors have an extensively secure profile and feature the very latest innovations in double glazing.
The exclusive six-point pincer action lock, patented interlock protectors and a unique security handle help these high security doors achieve Secured by Design status.
This is fantastic for ensuring that your Wokingham home is safe and secure.
You can even lock these doors when they are partially open for secure ventilation, an advancement in sliding door design.
Impressive Thermal Performance with uPVC Patio Doors in Wokingham
Keeping your home warm on cold winter days is a vital consideration with all double glazing, and our uPVC patio doors excel in this area. These energy efficient sliding doors are designed to retain heat within your property and eliminate draughts and cold spots.
Patio doors from Sliders UK keep your home warmer for longer, which saves you money on energy costs as you use less heating.
These doors are impressively cost effective and environmentally friendly.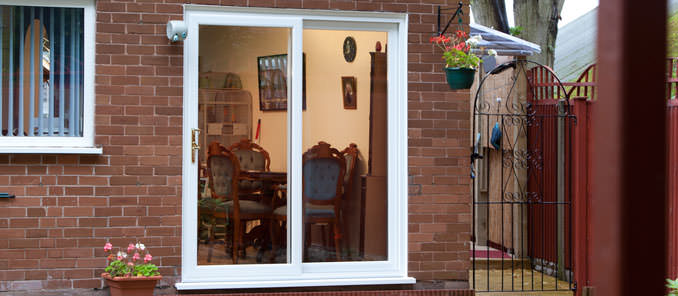 uPVC Patio Doors Configured to Suit You
Our uPVC patio doors come in a range of options. Create the perfect configuration for your Wokingham home. Choose from 2, 3 or 4 panels to suit the space that you have available.
Our incredible smooth gliding system will enable you to slide open your new doors with minimal effort, creating easy access to the outdoors. We use the toughest tempered steel rollers fitted to a specially designed track to ensure maximum performance.
In addition to this, we offer a range of threshold options with our uPVC patio doors, including an ultralow threshold which can come with ramps for wheelchair access.
Our uPVC patio doors are the perfect solution for opening your property for everyone.
Tailored Design with uPVC Patio Doors in Wokingham
We understand that every customer has different tastes, which is why we ensure our uPVC patio doors can be adapted to your preferences.
There is an assortment of colours and woodgrain foils for you to choose from, or you can opt for our standard fresh white uPVC. With Abbey Windows, the choice is entirely yours.
Complement your existing double glazing and architecture with our stylish and subtle finishes.
We even offer a selection of hardware options, ensuring that every detail of your new uPVC patio doors is entirely the way you want it for your Wokingham home improvements.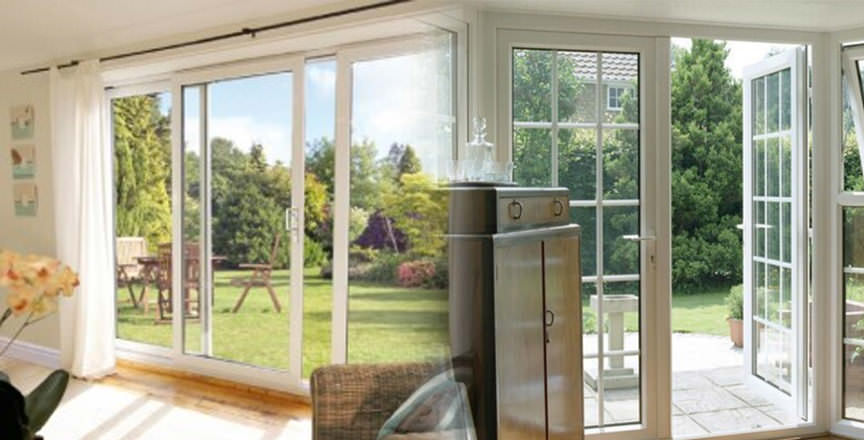 Low Maintenance uPVC Patio Doors
We design our uPVC patio doors with busy, modern homeowners in mind. We understand that you do not want to spend your free time maintaining your home, and in light of this, our sliding doors supply long term performance with low maintenance requirements.
You can keep these beautiful doors looking fresh and performing at optimum levels year after year simply by giving them the occasional clean.
That is all you need to do to keep your new sliding doors in perfect condition.
uPVC Patio Doors Prices in Wokingham
uPVC patio doors prices in Wokingham are fantastic when you come to Abbey Windows. We pride ourselves on offering our customers extraordinary value for money when it comes to home improvements.
Accessing the costs for your double glazing installation is easy too, as we have an online quoting engine, where you can select from the options available to create a personalised guide price.
We also have a great team who are on hand with expert advice and guidance, helping you to find the perfect Wokingham home improvements. Get in touch and see how you can benefit with our patio doors in Wokingham.