What Are Front Doors Made Of?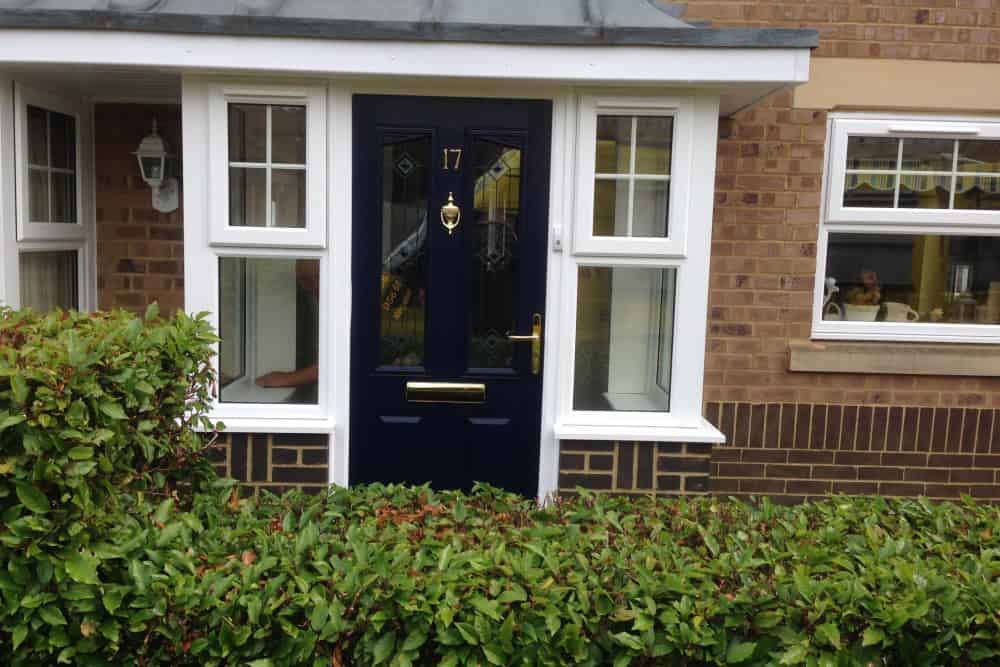 You may be wondering where to start when choosing a new front door for your home. You might ask yourself, "What material should I consider?" At Abbey, we offer a broad range of front doors for you, each offering something different. But what are front doors made of? And which material is right for you? Below, we will be exploring the different materials and finding out which materials have the best value for homeowners in Reading.
Aluminium doors are soaring in popularity, and it's easy to see why. Their durability has seen them last for years to come, and they are incredibly versatile. They are very useful as an entry door because they have slim sightlines. This allows for an unobstructed view of the outdoors because natural light flows into your property, breathing new life into your home.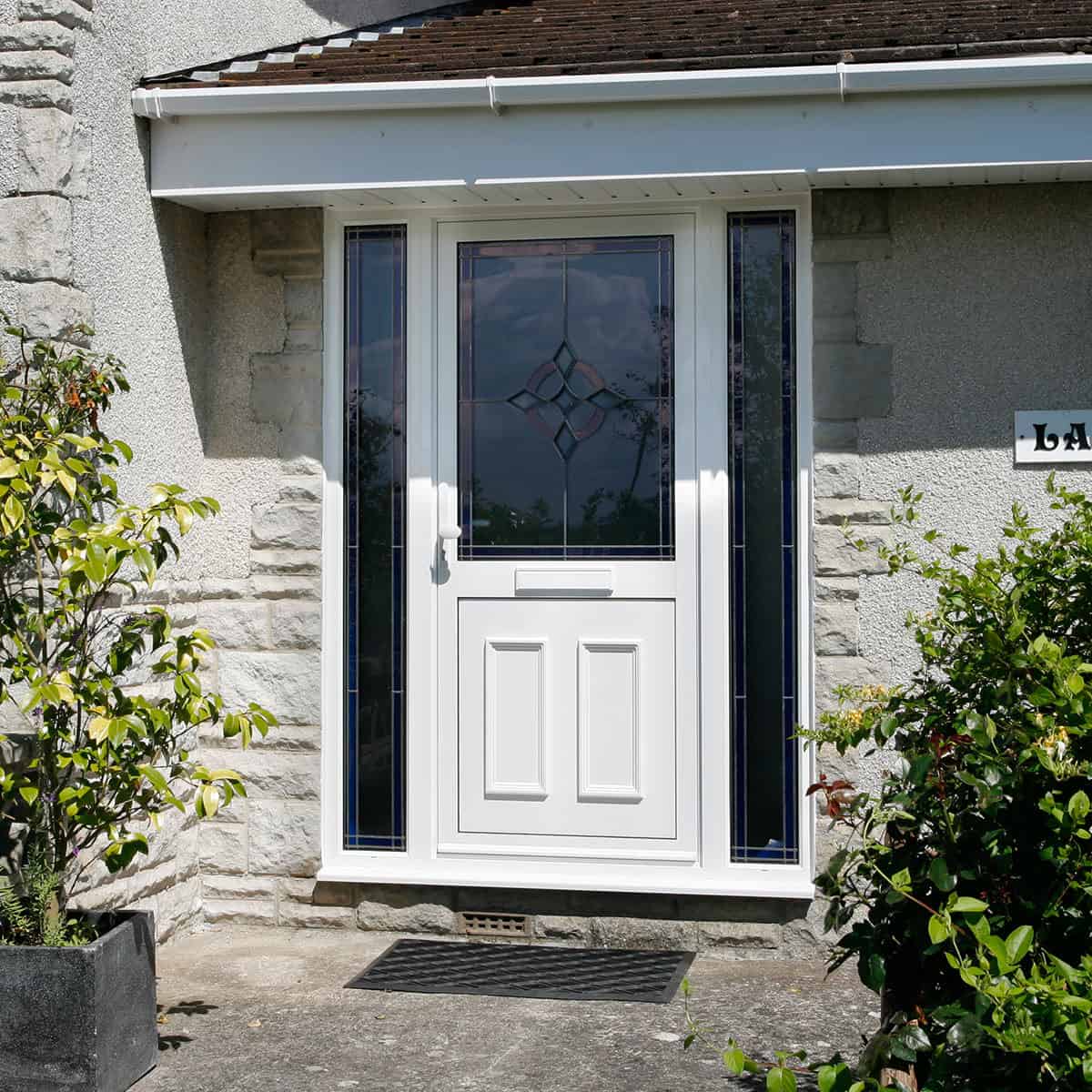 Aluminium doors are also beneficial if you want to keep your home more secure. They are manufactured using a robust profile, which helps because it prevents intruders from forcing entry. This will protect you and your family, keeping your home safe and sound. The doors use the highest quality aluminium on the market, so they are very strong and sturdy.
A current architectural trend is for homes to have big, glazed openings. Aluminium doors are perfect for this because they can be used for triple glazing. Their versatility allows them to be made wider and taller, so it is a perfect fit if you are looking for a robust option. Additionally, the range of colours is vast, so your imagination can run free. If you choose a darker colour, aluminium is perfect because it won't distort or fade. The doors can work with any style you can think of because when they're made, complex shapes and curves can be created to match the look of your house. Aluminium doors are thermally efficient because they have a critical thermal barrier, providing warmth into your home.
On the other hand, composite doors are becoming more popular as well. Although they look like wooden doors, they are crafted with a solid timber core and compressed fibres. This allows for a robust door that is perfect in dealing with all weather conditions. This makes the door 10% thicker than normal doors, so it is hard to break into. They have a classic look, but their versatility ensures they work well on traditional and modern designs. Unlike aluminium, because of the thickness of the door, it provides a tough yet stylish look that can catch guests' attention and unwanted guests. At Abbey, we also offer GRP composite doors two times thicker than most other doors. This can make them even more robust to withstand heavy weather conditions because they will not warp or fade.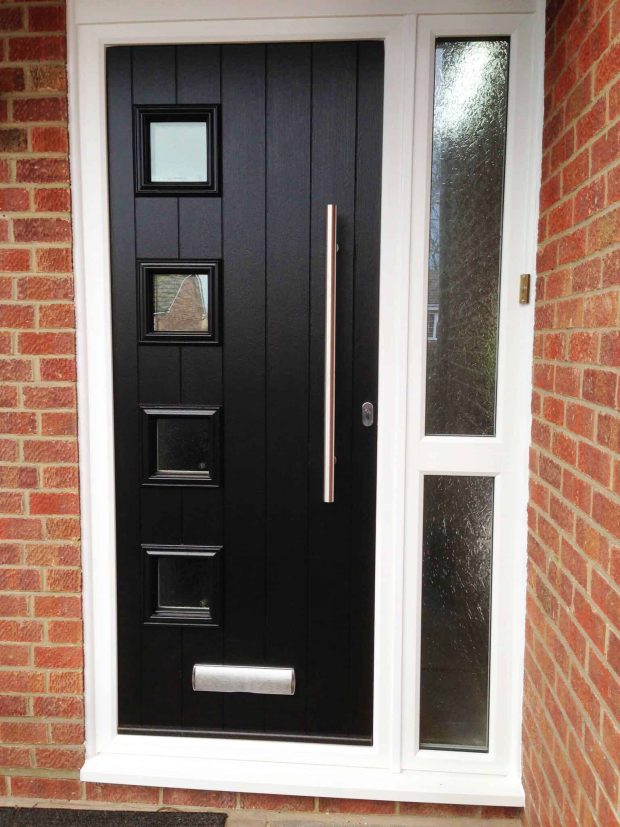 For composite doors, Abbey offers 24 fantastic colours and wood effects. This can also help your creative mind run wild when choosing a colour and finish, so you can choose something which suits your home.
It's worth considering wooden doors as well. They are very useful for traditional homes because of their classic design. They can give your front door an eye catching aesthetic which will please new visitors; however, a downside is that they rot when exposed to the elements. A wooden door is generally a good insulator of heat, and it is the strongest out of all materials. However, when exposed to the elements, a wooden door can warp very easily.
uPVC doors are also a popular choice amongst homeowners. Because they're low maintenance, you don't have to clean them a lot, and they are also weatherproof from the elements. They come in white, so they have a very sleek aesthetic and can let natural light into your home. The doors prevent moisture build up and are strong enough to protect your house from the rain. Traditionally white, at Abbey, our uPVC doors are available in various colours including Chartwell Green and Matt Anthracite. They can be dressed in a variety of accessories for example doorbells, cat flaps, and letterboxes.
Designing a front door is integral to how your house will look. But what material works best for you? Everyone is different, so the choice of material is down to the homeowner themselves.
Once you have decided on what material's right for you, look at our free online quote generator to find the best material prices. If you want more information, you can get in touch via our online quoting engine or call us on 0118 956 6866. We are happy to answer your questions and offer a price suitable for your budget.