What are the best entry doors, Aluminium doors or Composite Doors?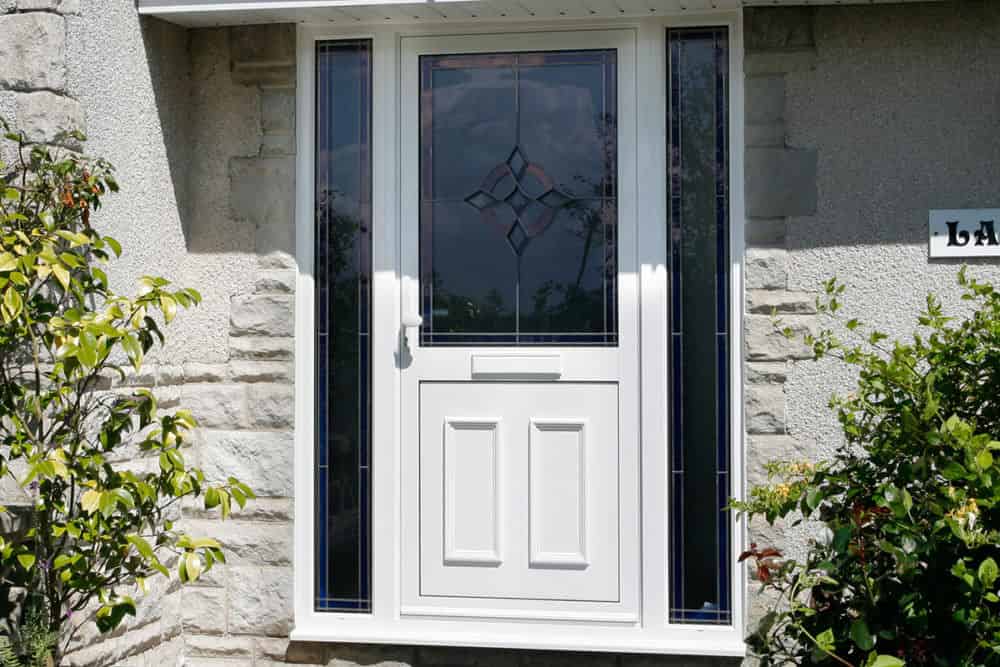 What are the best entry doors? Many would argue that it is neck and neck race between aluminium doors and composite doors. But which one is the better entry door? We will be discussing which of these entry doors is better suited to the homeowner, exploring their unique properties, designs and functions. Find out which entry door has better value and performance for your home.
Aluminium doors are becoming more and more popular, and it's not difficult to figure out why. These entry doors are both long-lasting and extremely versatile. A very compatible property piece for both traditional and contemporary homes, as they are available in a wide range of styles such as Aluminium French Doors, Aluminium Corner Doors and Aluminium Single Doors. As an entry door, aluminium doors boast incredibly ultra-slim sightlines that allow homeowners to have an unobstructed view of the beautiful outside. This also allows for more natural sunlight to shine through into your interior, illuminating it and breathing new life into your home.
Composite doors, on the other side, are designed to emulate the appearance of timber doors, giving you a classic look façade, whilst in actuality being an incredibly resilient entry door. Composite doors provide your home with a strong and secure base whilst maintaining a deceptive yet stylish look for both guests and unwanted guests alike. Designed using a combination of robust materials, you can be sure a composite door will improve your property's curb appeal. With Abbey, they are available in 24 fabulous colours and wood effects, giving you a wider range of customisation so that you can enjoy a more classic yet unique look without the setbacks of an actual timber entry door.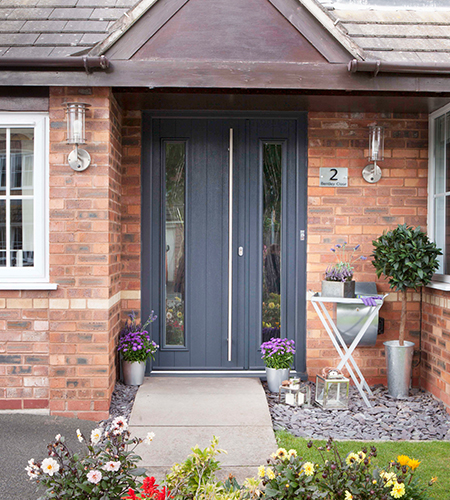 Aluminium doors also offer custom finishes for your entry door, such as realistic wood foil finishes and durable polyester powder paint finish, giving you a worthwhile custom design without the risk of fading. Our aluminium doors also offer security. We understand that feeling safe and secure inside your own home is invaluable. This is why we made sure our entry doors have formidable security in the face of any home invasion threats. Utilising a highly robust aluminium profile, our aluminium doors will prevent forced entry and intruders whilst making sure you and your loved ones stay safe. Using only the highest quality aluminium available on the market to ensure unrivalled durability and resiliency. With highly secure locking systems to match, you can rest assured that your home will be kept safe and sound. Our composite doors are designed to be extremely strong and secure, boasting high performance and an incredibly tough solid core. Also designed using a combination of robust materials, as an entry door, composite doors are an incredibly valuable property piece for any homeowner looking to increase their home security. Combine style and function with these two types of entry door as you add a new entrance piece to welcome family and friends, and conversely prevents unwanted 'guests' from entering your home, allowing you and your family to rest assured. We also offer GRP composite doors, a much thicker variant, being two times thicker than most other doors available. Brought to you by Residor, you can enjoy an entry door that utilises an Ultion cylinder that comes fitted as standard. Enjoy a totally secure entry door that will prevent any threats of home invasion with our GRP composite doors.
An entry door also needs to be thermally efficient. Our aluminium doors fit the bill in that regard. Providing exceptional insulation with integral thermal barriers, these entry doors are phenomenal at keeping your house warm by trapping and retaining the natural heat inside your house. They can also keep cold air outside, making sure your home stays at cosy temperatures at all times. Enjoy a warm and cosy interior without the need to switch on the central heating, saving you money in the long run.
Composite doors are so revered as entry doors that they are accredited by both Solidor and Endurance, both market-leading manufacturers and suppliers in the entry door industry, so you know our composite doors are top quality and trusted by the very best. Our aluminium bifold door is also supplied by Origin, meaning that both types of entry doors are backed by companies who live and breathe entry doors. For aluminium doors, we offer up to 20-year manufacturer's guarantees for our aluminium doors which are available double or triple glazed and all our composite doors are guaranteed for a minimum of 10 years.
So, what is the best entry door? Both aluminium doors and composite doors boast an array of both stylistic and practical benefits that would improve the quality of life of any homeowner. Aluminium and composite doors are both so versatile that they encompass a variety of styles under their name, making their function as entry doors widespread. Both are great security barriers, vastly customisable and are backed by giants in the entry door business. What is the best entry door? It is very difficult to say, as it is generally inconclusive. Both types of entry door are incredibly similar in performance but veer off differently in style and taste. The best entry door is simply up to the homeowner themselves.
To find out more about our entry doors and which would best suit you and your property, why contact us today by calling  0118 956 6866 or by getting an idea of what we offer through our online quoting engine.