What Causes Cracks in Double Glazing?
Find out how to stop your double glazing from cracking with the experts at Abbey Windows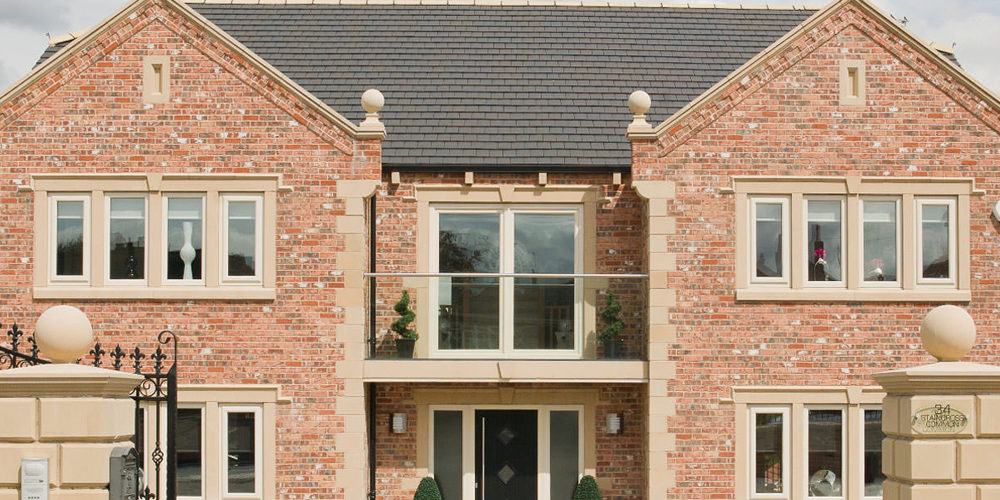 When you invest in new double glazing for your home, it's only right that you want to make sure it stays looking its best for many years to come. Equally, if you've noticed cracks in your existing windows and are thinking about upgrading to the latest double glazing products, you will want to understand why the cracking issue occurred in the first place in order to try and prevent it in future.
Here at Abbey Windows, we're experts in all aspects of double glazing. From the design of our cutting-edge windows to their expert installation as well as the precision-engineering and technology that makes them stand out from the crowd, we know what makes windows work and how to make them work for you.
Why would double glazing crack? There are several reasons why. In this article, we'll walk you through some of the reasons why windows aren't always able to perform at their full potential due to some key factors that, if you're aware of them, you'll be able to prevent. Make sure your home stays looking its best for longer, free from cracked windows, for exceptional aesthetics and performance all year round.
The Quality of Cracked Double Glazing
As you may expect, the price you're willing to pay for replacement windows has a significant impact on their quality and ongoing performance. If you opt for cheap windows at the lower end of the spectrum, you'll end up paying out more in the long term.
While it's relatively rare for cheap windows to crack spontaneously, with no contributing factors at all, it's not entirely unheard of. Low price and low-quality windows come with a range of problematic factors as a result of their lacklustre construction.
It may initially seem appealing and even tempting to cut corners in the price of your double glazed windows, but you'll have to replace them more quickly, costing you more money sooner rather than later.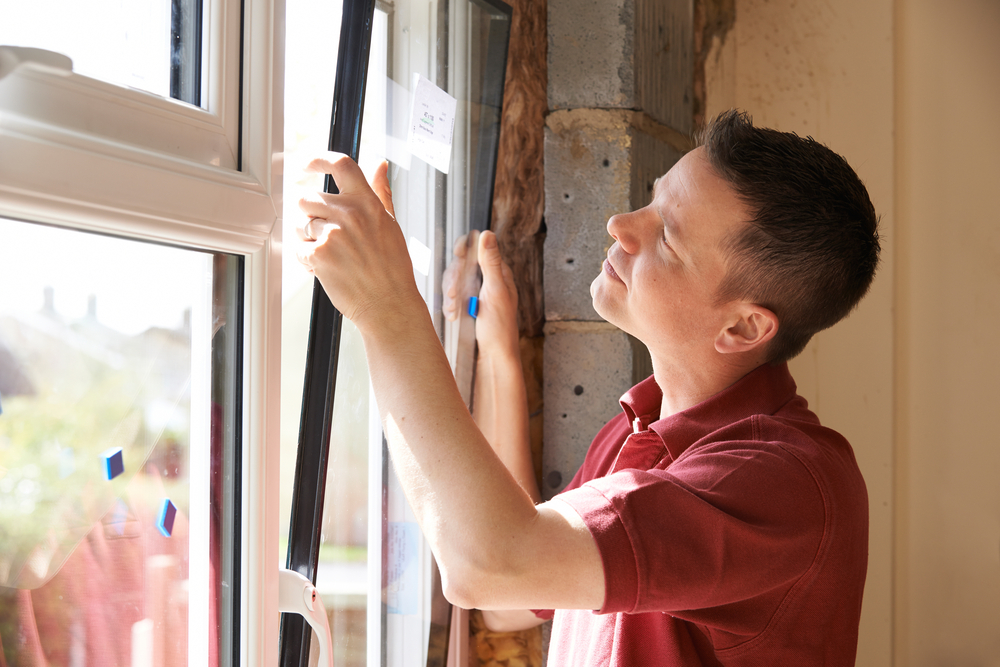 The Cost of Cracked Double Glazing
Many homeowners are choosing double glazing in order to protect their loved ones and give them total peace of mind about the safety, comfort and security of their home. As such, the last thing you want is for your new windows to suddenly and unexpectedly crack, even potentially collapsing inwards.
This will again cause any heat you have built up in your home to escape with this unsightly aesthetic. But far more important than that, it creates an unsafe space for you and your family. Your family could injure themselves on broken glass, and if you're unaware of this window malfunction, it leaves a gaping hole in your home and its security, which potential intruders will exploit.
Homeowners who invest in cheap and poorly installed windows will pay the price in the long term, not only financially but also emotionally, as your loved ones' wellbeing is at stake. To prevent this, choose a trusted installer who only works with the finest products – like Abbey Windows.
The Thermal Effect of Cracked Double Glazing
Heat is a key factor in the potential cracking of double glazing units. This includes not only external heat but also internal changes in temperate that will have a detrimental effect on the look and most importantly performance of your double glazed windows, making them more likely to crack.
Many homeowners have radiators beneath their double glazed windows. This may have been a choice they made based on the layout of their room to make the most of the space, or it may have been inherited from the previous owners. Either way, this is a potential issue that can cause cracks in your windows.
Often, window cracks are caused by sudden changes in temperate – or thermal shocks – which can occur when radiators are suddenly turned on, providing a sharp blast of heat on a cold day to unprepared double glazing units.
To prevent this, you may not have to change the layout of your space too much – certainly, you won't have to go through the hassle of uprooting your radiators. The solution may be much simpler, such as a barrier like a curtain or similar to fall behind the heat source and act as a protective layer between this and your windows. With enough ventilation in the room, you'll be able to prevent cracks to your double glazing as well.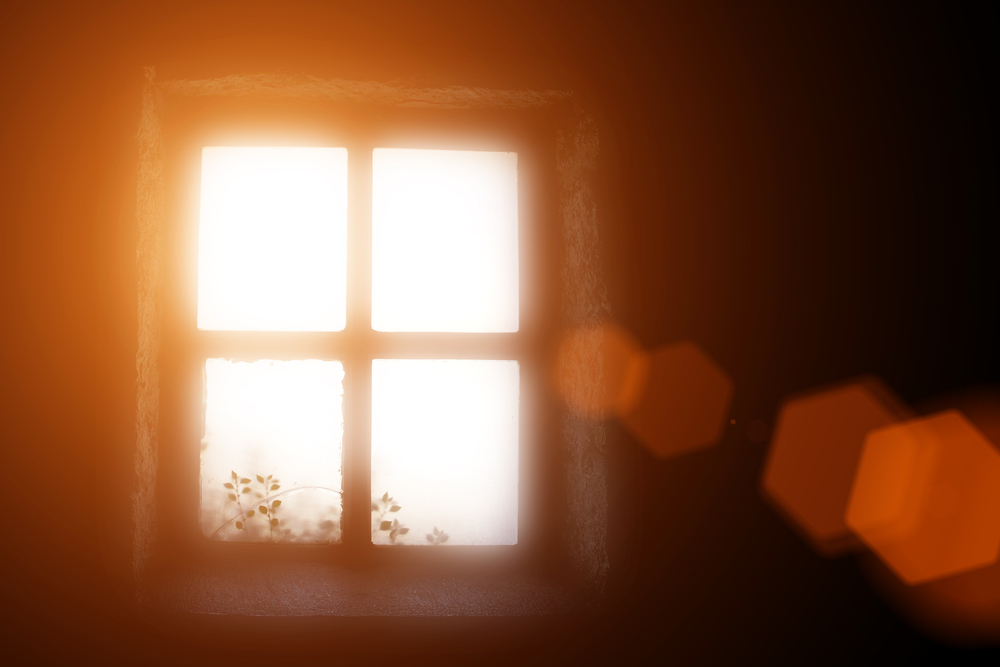 The Geography of Cracked Double Glazing
There are more significant factors that can result in cracks to your windows that may sound trickier to prevent, but there are simple solutions to save yourself a lot of time and money if you know how.
External temperate changes will occur as a result of sunlight afflicting your windows throughout the day. This is most commonly seen as night turns into day. Overnight, harsh and cold climates will cause the temperate of your double glazing to plummet. But as the sun rises, a sudden beam of sunlight can hit the glass.
This will cause a sharp shift in your double glazing's temperature, which will put it under severe stress. As with many aspects of modern life, there are many negative factors that come from stress – including cracked double glazing. In order to prevent this, you can hang curtains or blinds behind your windows, which will work to distribute the heat more evenly by reflecting it back into your double glazing.
Prevent Cracked Double Glazing with Abbey Windows
If you're concerned about poor performance and potential cracks in your double glazing, the best thing you can do is work with a trusted and reliable installer who will ensure that your new windows are fitted in the best way, in the ideal environment, and give you the tailored advice you need to maintain your windows for longer.
At Abbey Windows, we work with market-leading manufacturers to bring the finest products to our customers, expertly installed by our dedicated team. We offer a wide range of window styles in various modern materials, which provide high-performance enhancements for your property. These include improved thermal efficiency, security and aesthetics without compromise.
Invest in state-of-the-art double glazed windows that will not suffer from cracks, or warping, rotting or fading either. Our friendly and professional installers will work with you to fit your new windows to the highest standards and offer the advice you needed to keep them looking and performing their best for longer.
Worried about cracked double glazing? Looking to replace your underperforming windows or prevent it from happening? Contact us today. We'll be happy to help. You can even get an instant online quote too. We look forward to working with you soon.