Which is Better, uPVC or Aluminium Windows?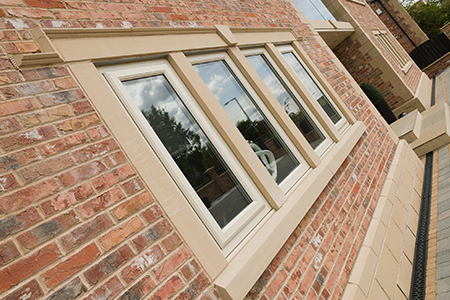 Which is better, uPVC windows or aluminium windows? Both windows are incredibly versatile in both their adaptability of style and aesthetics alongside their variety of contemporary functions that can elevate the quality of life, security and performance of any home they are installed upon. But which one is better? Below we will be exploring the different qualities and features that both aluminium and uPVC windows offer, deciding which has the best value for homeowners.
Styles
uPVC windows are the perfect option for any style of any property, meaning they can easily adapt to any type of aesthetic, seamlessly matching with the look and feel of your property, creating a natural addition to your home. uPVC windows provide a universal design that suits all properties, sporting a timeless look that is perfect for any homeowner regardless of their preference in style. Among the many different types of styles, we offer for many types of uPVC windows, such as uPVC casement windows, uPVC tilt and turn, and uPVC flush casement windows.
Aluminium windows also come in a variety of styles that can suit any type of home, regardless if they sport a traditional or contemporary aesthetic. Such styles include aluminium casement windows, aluminium gable windows and aluminium bow and bay windows. The sleek frame of our aluminium windows provides for a modern property piece that will make any home feel instantly more new and contemporary.
Profiles
A key difference between aluminium windows and uPVC windows is the material of their respective frames. uPVC (short for Un-plasticised Poly Vinyl Chloride) is an incredibly durable material that can guarantee a substantial lifespan that will not only resist the harshest of British weather, such as heavy rain and strong winds, but it will also enhance your home security thanks to the aforementioned durability. Such resilient hardware includes stainless steel friction that has been tested through 20,000 cycles. We offer a chamfered or sculptured profile which makes our uPVC windows look simple and modern, offering unrivalled versatility for any type of style of your choosing.
Aluminium windows unsurprisingly offer aluminium profiles. Such windows offer a narrow frame which is perfect for those looking for a minimalist property piece that is both simple and sleek. Such a frame offers an increased sense of light and space, making your living space feel and look bigger, along with bringing an influx of natural light and wide sightlines that allow for a completely unobscured gaze into the outdoors.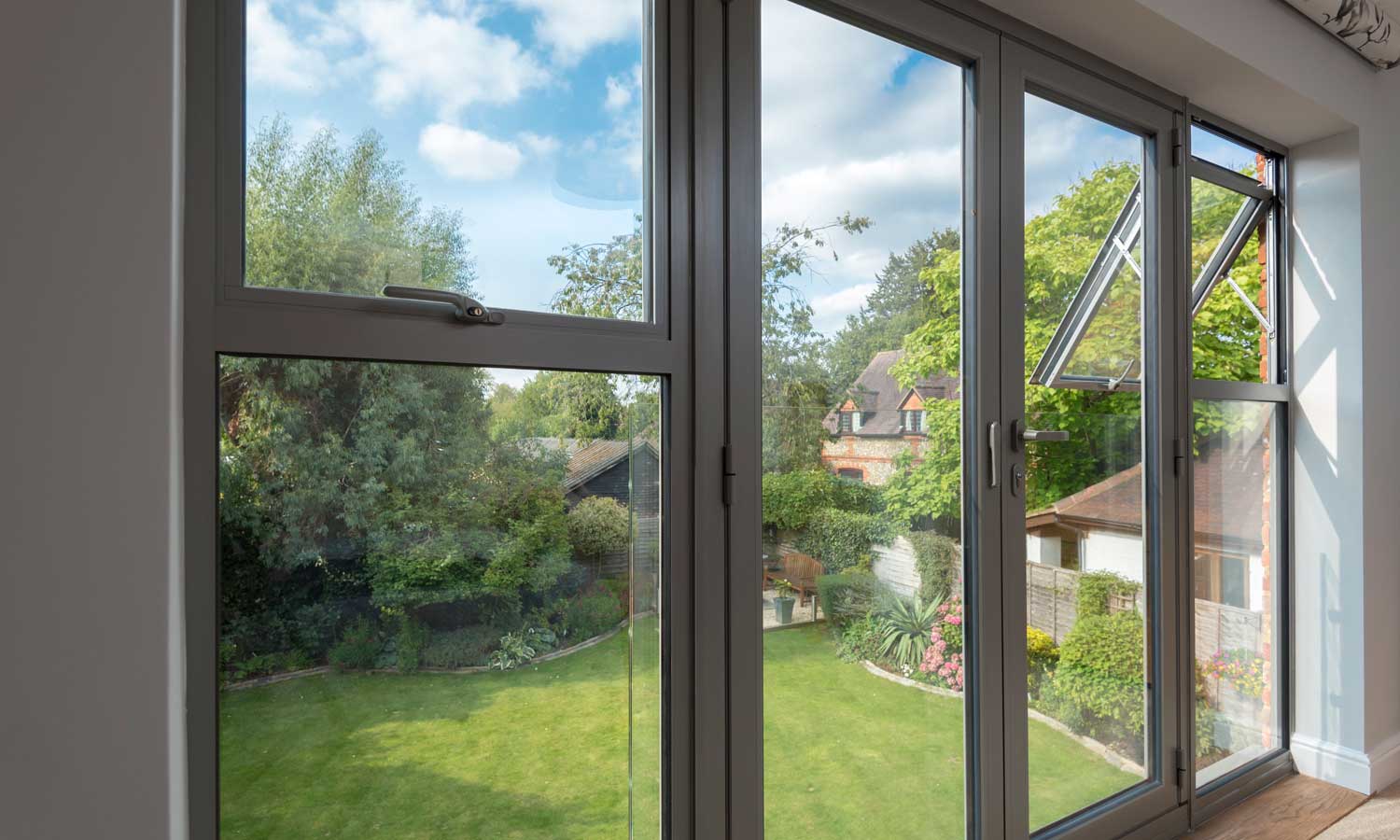 Energy Efficiency
uPVC windows are incredibly energy efficient, especially when utilising Liniar's double glazed window profiles that enhances their thermal efficiency, meaning homeowners can benefit from a Window Energy Rating of at least A+14. But don't just take our word for it; we are accredited by the BFRC, which is the UK's most trusted ratings council, with the most widely used rating system for energy performance in windows and doors. Meaning, you know that with our uPVC windows, your property will always keep a warm and cosy temperature all year round.
Aluminium windows are also known for being extremely energy efficient, being able to achieve an energy rating of A+14 and beyond. Designed to be thermally efficient, aluminium windows can trap and retain the natural heat inside your home, keeping your interior warm and cosy, preventing needless heat loss. This is done through the utilisation of double glazing, with contains a small pocket of space in between two panels of glass, drastically reducing the amount of heat transfer. This also means that as a homeowner, you will not have to switch on the central heating, as thanks to aluminium windows, your living space is already pleasantly toasty, without the unnecessary cost of the heating bill to worry about. Make an investment with our aluminium windows.
Which is better, uPVC or Aluminium windows? It's no secret that these two types of windows are incredibly similar yet simultaneously opposites when it comes to style and function. Both windows are energy efficient yet offer a variety of different styles, such as the traditional uPVC flush casement contrasting with the versatile aluminium gable window. Whereas uPVC offers a slim sightline in tangent with incredible durability, whilst aluminium windows offer slim sightlines with an undeniable sleek look. Whatever your choice in window, we would argue that you cannot go wrong with either uPVC or aluminium windows. To find out more about our windows, try our free quoting engine, or you can contact us today!