Our Steps to Your Dream Home
Here at Abbey Windows, we've been improving homes in Reading and all across the Thames Valley for over 30 years. In that time, we've refined our process to make it as straightforward and user-friendly as possible. When you choose the friendly, expert team at Abbey you will be enjoying a home that looks and feels better than ever in no time at all.
We offer a wide range of home improvements, including windows, doors and conservatories. The process is a little different for each, but you can rest assured that the exceptional service and superior products you will receive from Abbey are consistent across the board.
1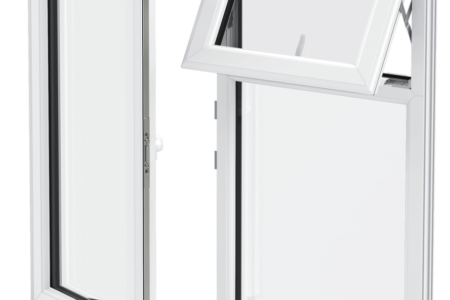 Choose Your Window Style
So, you're looking to replace your existing windows with the latest window styles from Abbey. Good choice! The first step is to decide which style of window is right for you. We offer a wide range of uPVC windows in different styles, such as casement and sliding sash, as well as traditional wooden windows and modern aluminium windows. Sounds a little overwhelming? Contact our friendly expert team online or visit our stunning showroom.
2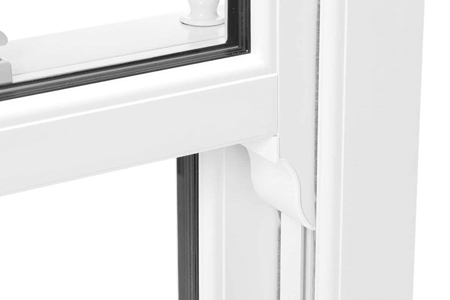 Refine Your Design
Now you've settled on a window style, it's time to start planning how they'll look in your home. It's no exaggeration to say that we've been making (window) dreams come true for over 30 years, so we're here to help. For more ideas, you can browse our gallery and read up on some of our recent projects for a little design inspiration. This is the perfect time to pay a visit to our stunning showroom. You can see, touch and try out all our window styles for yourself as we put together your perfect design.
3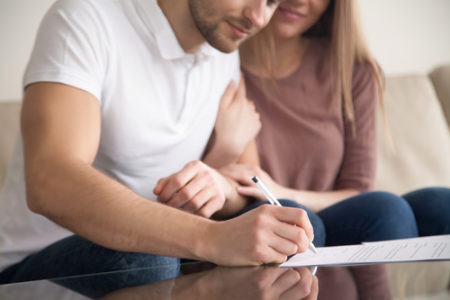 Make It Official
Now we're almost there! Your new windows are in touching distance – all you need to do it sign on the dotted line. If finance is a concern, we have a range of flexible payment options available to make our windows as accessible as they are stylish. We believe everyone should have the chance to enjoy our superior windows and all the benefits they offer, including improved security, thermal efficiency and sound insulation.
4
Measure Up
One of the best parts of our job is seeing homes before and after they are revitalised with stylish new windows. Whether you're looking to replace tired frames and fill your home with more natural light thanks to larger glazed panels, we'll be round to measure up and confirm any measurements. You can rest assured that every member of the Abbey Windows team is as committed to helping your home reach its full potential as you are.
5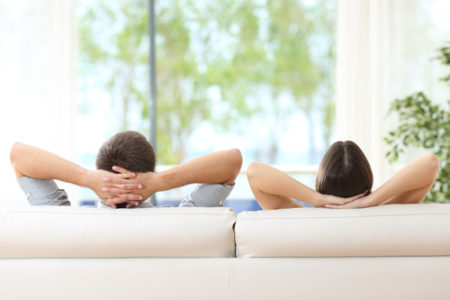 Sit Back and Relax
With everything confirmed, your new windows will be with you before you know it. Our professional installation team will have the job expertly completed with minimal disruption. All you need to do is sit back, relax and watch as we transform your property around you. With new windows from Abbey, your house will feel like new – and feel like the home you've always wanted. Plus, with our expert aftersales team in place, you will enjoy total peace of mind for many years to come.
1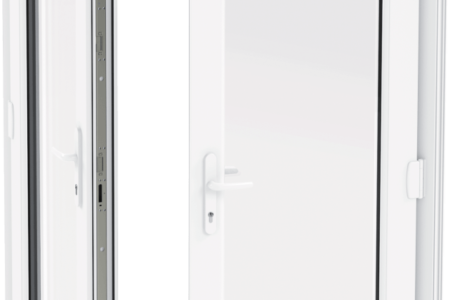 Door Design Decisions
Step through into a world of incredible possibilities with Abbey Windows' vast range of door styles for the front and back of your home. The options are almost endless – with strong and secure composite doors, elegant and charming French doors, as well as sleek and modern aluminium bifold doors, the toughest part of the process is finding the best fit for your home. Looking for a little advice? With our experience in the industry, we're here to help. We'll even create a detailed illustration to bring your design to life.
2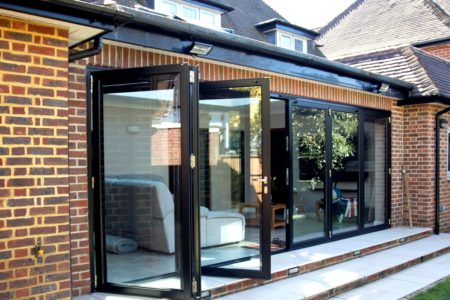 Get Some Inspiration
At this point, it's the perfect time to visit our stunning showroom. This is the perfect place to try out all your potential home improvements to make sure you find the right one – we have almost all our door styles on display. Or, if you're short on time, try our showroom VR tour. Take a peek at many of recent renovation projects online and browse our gallery of inspiring images to pinch some ideas. Retain the existing style of your property or you want to take the chance to reinvent and modernise.
3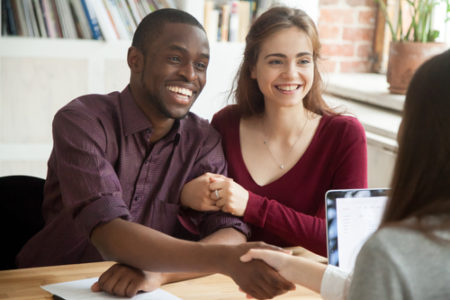 Finest Finance
Once you've confirmed your desired door style, we'll place the order. You may want to take advantage of our flexible finance options that make our home improvements accessible to everyone. Just as with our door styles, this might seem a little overwhelming at first, so we'll be happy to take through your options with you. We'll also visit you at your convenience to complete a technical survey and ensure everything is as it should be and will run smoothly.
4
Bespoke Specifications
Before we replace your front door, we'll want to walk through your existing one and measure up. This ensures we have all the right technical specifications to create the perfect door for you. Once we've seen the space we're working with, be it at the front or back of your home, we'll do all the necessary work to prepare and make sure the installation runs smoothly . This is the time to confirm your dream design – and you can start counting down until it becomes a reality!
5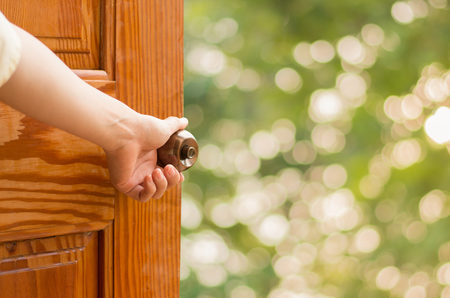 Adore Your Door
It won't be long until you open your old door to our installation team and close it for the final time. When you next step out of your house – perhaps through an aluminium door or even a luxury Residence 9 design – you'll be doing it in style. A new door can transform the look of your whole property. For superior designs, installations and aftersales, with excellent comprehensive guarantees, choose the friendly expert team at Abbey Windows. Get started today with a free online quote!
1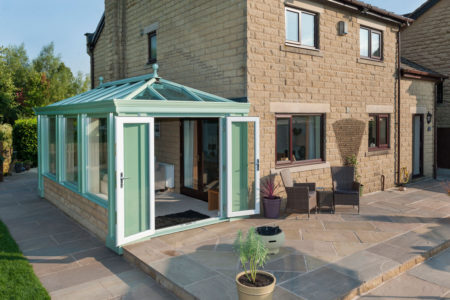 Expand Your Horizons
If you're looking to add value and more space to your home, a conservatory from Abbey Windows is the ideal solution. Once you've decided to expand your property, the real question is how – there are many different conservatory styles available, from traditional Victorian and Edwardian aesthetics to grand Gable-End designs. Why not give us a call to talk it through? Our estimator will pop round to visit, fully up to speed with all the need-to-know details on planning and building regulations.
2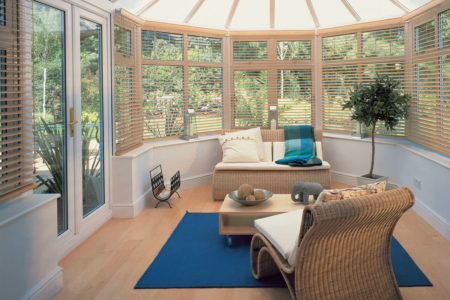 Conservatory Versatility
It might seem a little overwhelming to look at all the conservatory choices Abbey offer. Take a look at our gallery of images and read about our recent conservatory projects near you for some inspiration. What's more, you can come and talk to us in person. At our vast showroom, our friendly team can sit with you and help you decide over a cup of tea. You can come and sit in our incredible Ultraroof extension as together we create a stunning 3D render of your design before your eyes.
3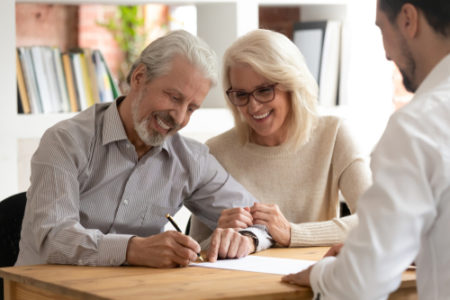 Money Talks
A conservatory is an excellent investment for your home to increase its value as well as your living space. As such, you may want to consider looking at our range of payment options to make this new room as affordable as it is versatile. With the finance taken care of and your design confirmed, you can plan how to best use all this extra space. Plan to enjoy a new dining room, living area or office space. It's never been easier to create a conservatory.
4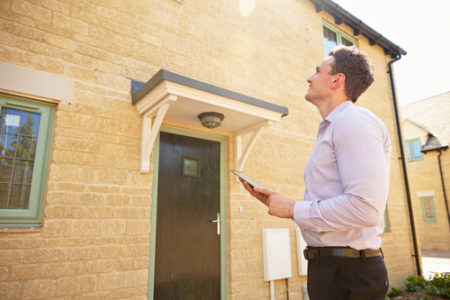 Our Surveyor Says
It's important to see the space that we're working with in order to decide on the perfect conservatory style. Certain designs are most ideally suited to specific spaces, such as the bespoke P-shaped conservatory to fit in restrictive gardens, or the lean-to conservatory which is a cost-effective solution if you have limited space. One of our friendly surveyors will be round to complete your measurements and we can also take care of any building regulations or planning applications.
5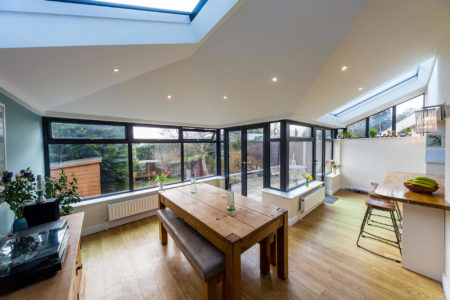 Bigger and Better
Conservatories are an excellent expansion to your home and they're also a significant one. This home improvement is a real team effort. At Abbey, we'll co-ordinate a team of trusted team of plasterers, plumbers, builders and electricians who have worked with us for many years. With the best people in place, you'll be enjoying the best possible conservatory in no time at all. The process can take up to several weeks. Thanks to our expertise, the whole experience will be as stress-free as possible.