Composite Door Installation in Henley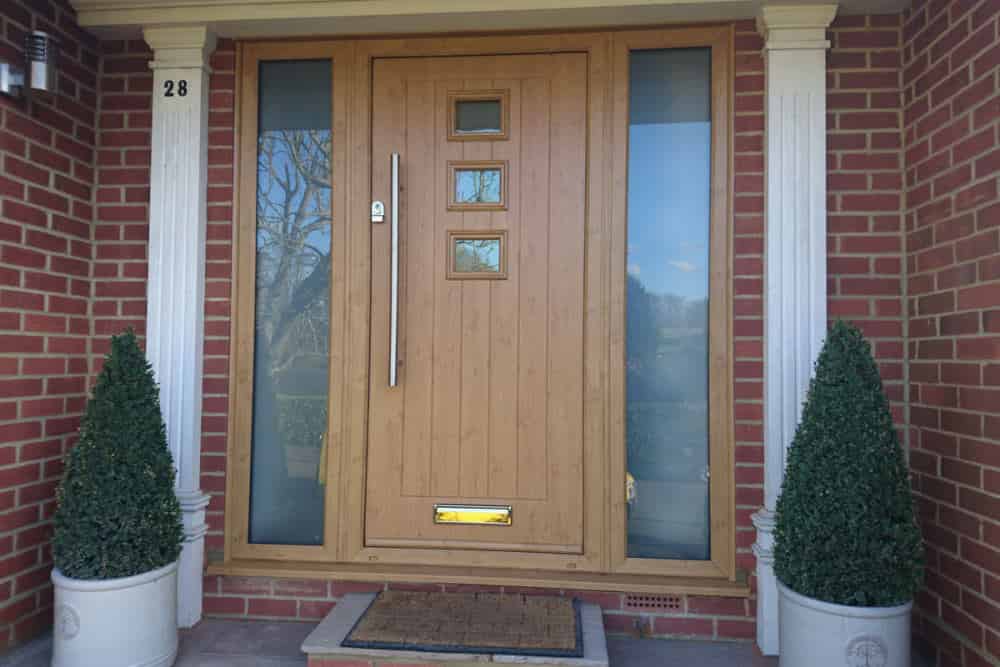 Impressive Composite Door Installation in Henley, carried out by the Abbey Windows double glazing team.
A couple in Henley were looking for a new front door for their property that would keep their home safe and sound. Having recently purchased a new home, they wanted to update the existing uPVC door to give their home a more durable exterior, keeping potential intruders at bay.
After a consultation with Abbey Windows, they agreed to go with a Solidor Composite Door. It was the ideal choice for them, as it beautifully complemented the exterior of their Henley property, while keeping out noise and the concern of forced-entry.
The Ultimate Front Door
Our Solidor composite doors are famous for their durability, and are designed using the very best security locks to keep Henley homes as safe as possible.
These customers were looking for a new front door that would offer security and sound-proofing, while maintaining a beautiful aesthetic for their new home.
Here at Abbey Windows we listen to our customers' design choices, and always endeavour to accommodate specifications wherever possible.
Quick Composite Door Installation
After measuring up and going through the installation process, door replacement took place. Abbey Windows removed the outdated, flimsy uPVC door and replaced it with a stunning composite door.
Our installation team always remove any debris during and after carrying out their work, and have as little impact to your daily life as possible. We also have an excellent aftercare service that comes with every installation, so our Henley customers felt safe choosing Abbey for their Henley home improvements.
Our composite doors use the security benefits of 21st century uPVC combined with traditional aesthetics of wooden doors to create the best of both worlds for our customers' Henley home. With high security locking systems and durable hardware, our composite doors will be sure to keep our customers' home safe and sound.
Happy Customers
A beautiful addition to their home, our Henley customers were extremely pleased, and couldn't resist giving us a glowing review of how happy they were with their new front door.
'One of our top priorities upon purchasing our new home was that it required a total renovation, including the purchase of a secure front door, to keep the whole family safe and making sure they can sleep sounder at night.
Our previous front door was a uPVC door with side panels, and just didn't offer the security that we wished to achieve.
Immediately after its installation, the hallway of our house felt considerably warmer, noise levels reduced and it had a hugely positive effect on the overall aesthetics of the building. A huge thank you to Abbey Windows!'
Composite Door Prices
If you're looking for a new front door for your property, start your online quotation today. It's easy to get fantastic door prices in Henley, that are consistent with your design choices and budget.
For more information before your choose your new external door, give us a call on 0118 956 6866 or complete our online contact form. Our helpful advisors will be in touch to run through your design choices and specifications.