Slimline Sliding Doors, Henley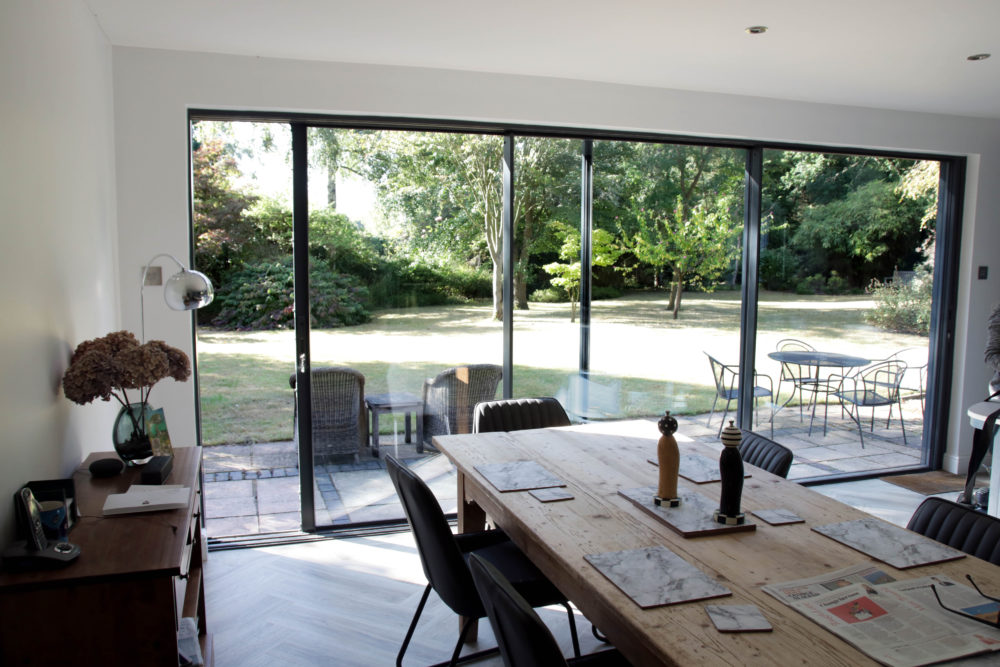 Slimline Sliding Doors Installation, Henley
Here at Abbey, we install stunning slimline sliding patio doors for many highly satisfied customers.
The expert Abbey Windows installation team recently undertook a project in Henley to transform a property with the addition of our stunning slimline sliding doors. This stylish and efficient home improvement is the ideal solution for those looking to bring increased level of natural light and the illusion of more space to their property.
Our sliding patio doors are the ideal double glazed doors to maximise the space you have available. Our customer in Henley was looking for sleek and modern sliding doors for a highly efficient way to let more light into their home. The team at Abbey were able to create and complete this versatile installation, and we could soon be doing the same for you.
Slimline Sliding Doors For You
No matter what style of home you have, we have the ideal slimline sliding doors to suit you.
Our stunning and enviable double glazed doors make a fine addition to any property, whether modern or traditional. We have a wide range of colours and finishes to retain or reinvent your home's existing aesthetic.
At our project in Henley, our customer opted for a modern grey colour to match the look and feel of their up-to-date home, as well as to complement their new slimline sliding doors' sleek frames and cutting-edge aesthetic.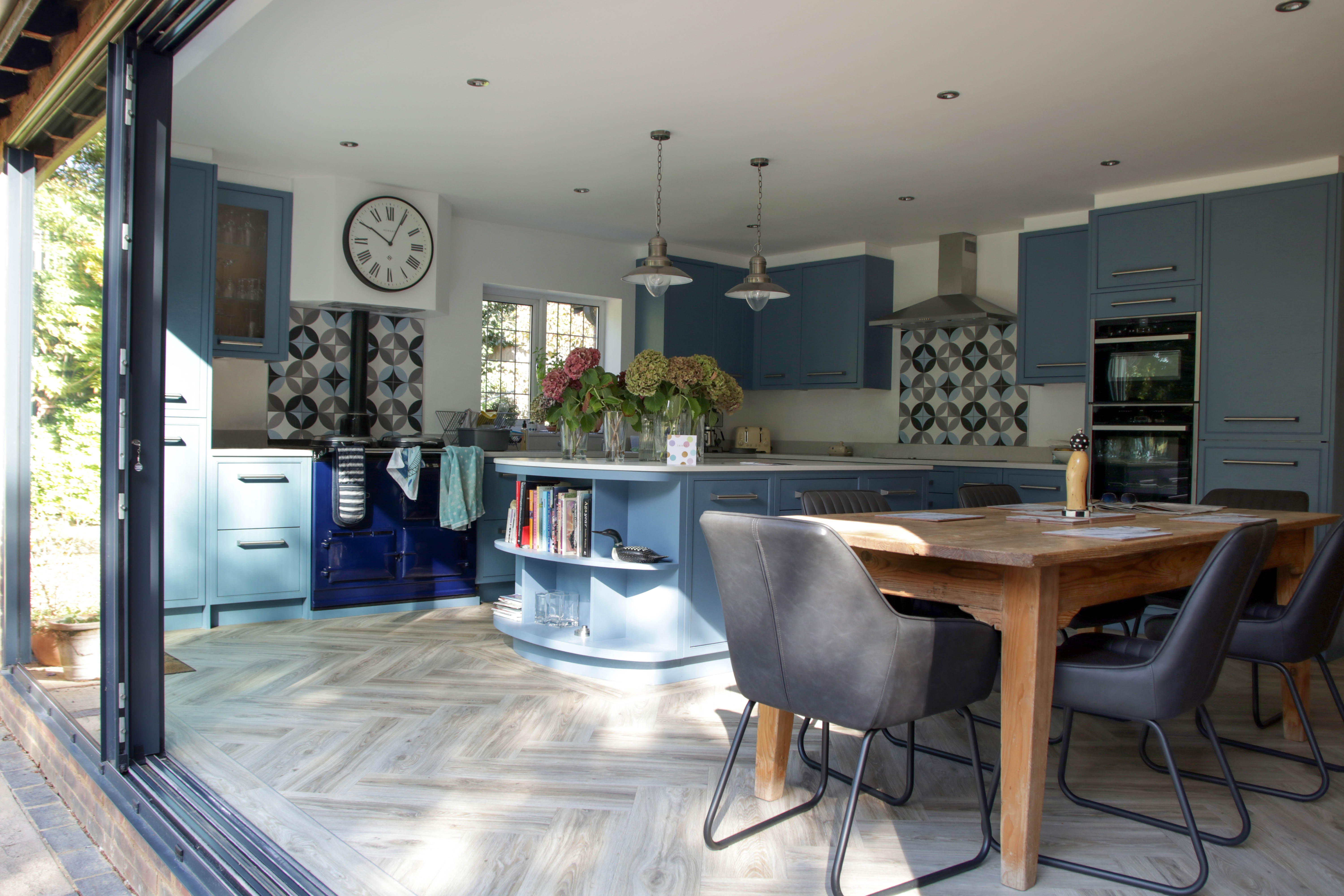 Stylish, Stunning, Secure
At Abbey, we don't compromise on any aspect of our home improvements and our slimline sliding doors are no exception.
We work with industry-leaders Sliders UK to manufacture using the highest quality materials to create superior doors to others on the market. Sliders' uPVC doors are as stylish as they are durable, acting as a resilient barrier between your home and the outside world. Their effortless gliding motion means you can welcome visitors in style, while also keeping out any unwanted intruders.
Your peace of mind is our priority. That's why we offer an exclusive six-point pincer action lock and unique security handles, alongside other options features to provide you with slimline sliding doors that achieve Secured by Design accreditation, so you can be sure that you and your loved ones are safe.
Our customer in Henley wanted a door design that would open up their home. We're proud to say we delivered and even prouder to say that they agree! Their living space now connected seamlessly with their garden, letting in more light and creating the illusion of a bigger home. And with our outstanding security features, they can rest assured that their home is also safer than ever before.
Slimline Sliding Doors For Life
With our experience and expertise, you can be sure that your new home improvement will serve you well for many years to come.
We're committed to customer satisfaction, and this is reflected in our excellent reputation in the home improvements industry. We want you to be fully content with your new doors, no matter what the style, which is why we offer an unbeatable 10-year guarantee.
Our homeowner in Henley is delighted with the recent upgrade to their property, and they are looking forward to enjoying a brighter, airier and larger living space for many years.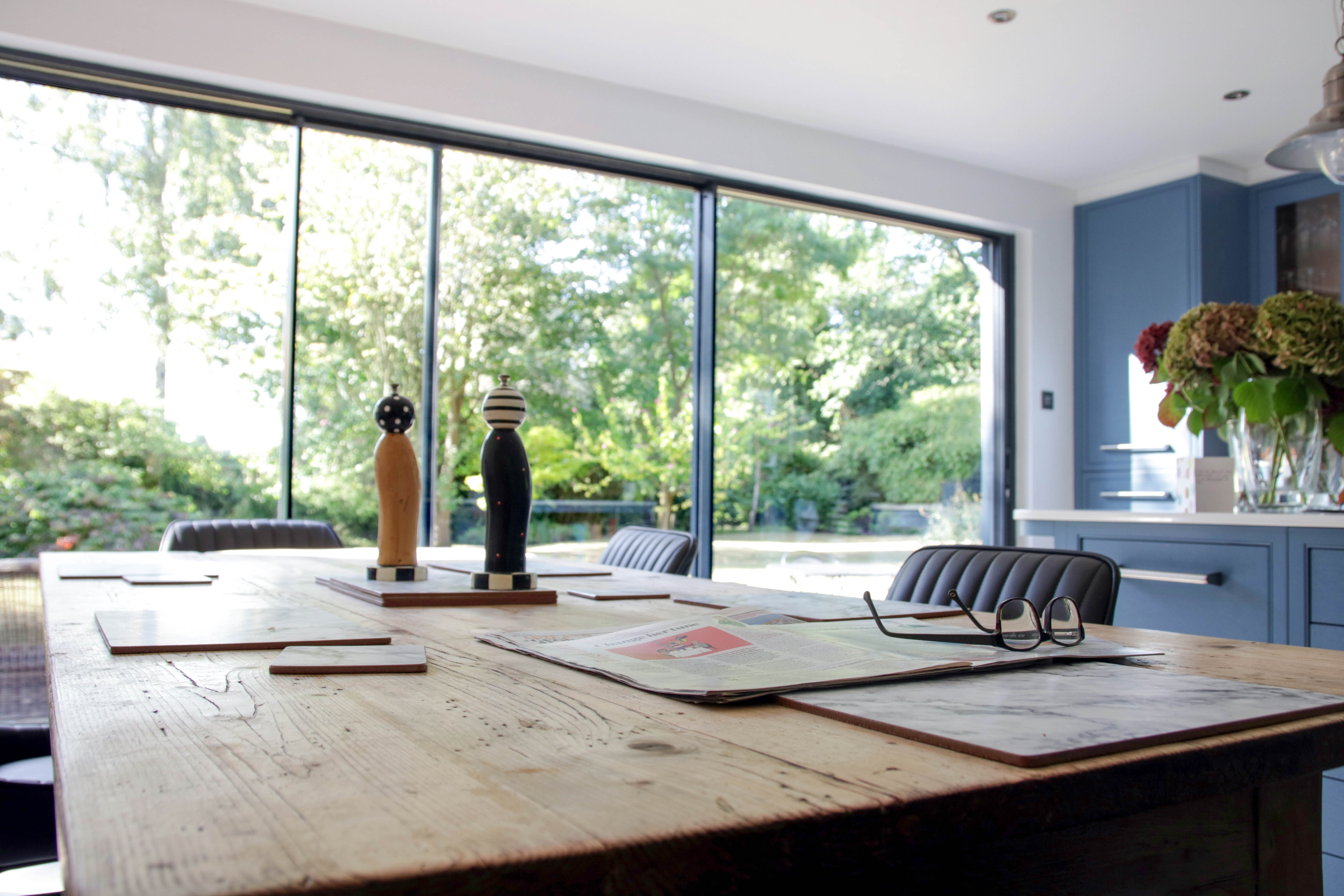 Features of Slimline Sliding Doors
The stunning photos from our recent home improvements speak a thousand words, but there are even more facets to our slimline sliding doors that you can't see.
As well as our Secured by Design accredited six-point pincer action lock, patented interlock protectors and high security handles, our slimline sliding doors boast a novel locking system that can allow them to stay partially open yet secure. This ventilates your home while also keeping it safe.
Homeowners can also choose to upgrade to Homeguard in order to benefit from further enhanced insulation benefits combined with improved noise reduction and security for a more comfortable living space in all respects.
With so many excellent features, we know everyone can benefit from the installation of slimline sliding doors in their home. That's why we're committed to making sure our home improvements are accessible to everyone. Our optional low thresholds and access ramps ensure that we open doors for anyone and everyone to a lighter, brighter home.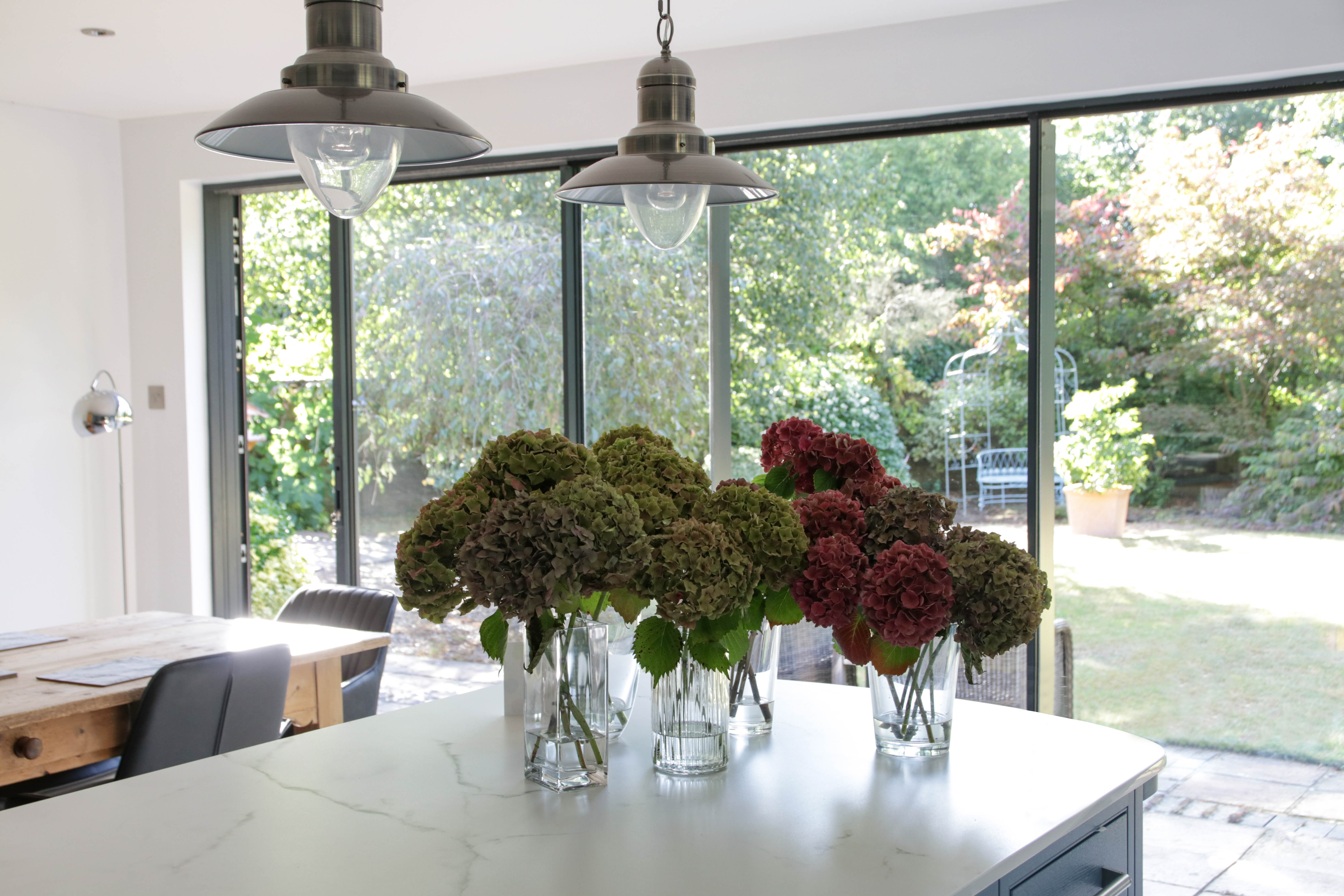 Slimline Sliding Doors In Reading
If you're feeling inspired to upgrade your home just like our proud homeowner in Henley, there's never been a better time to get in touch with Abbey. With our experience and expertise, we can help you create, refine and install the perfect home improvement for you and your property.
Use our online quoting engine to receive a personalised cost for your bespoke slimline sliding doors today. We offer outstanding service alongside competitive prices for superior service and installation.
Or, if you would like any additional information or advice, you can complete our online contact form or call us on 0118 956 6866. Our experts are always on-hand to answer any questions you may have.
You can also visit our stunning showroom in Reading and see our wide array of home improvements, including our slimline sliding doors, for yourself. Simply make an appointment and we look forward to seeing you soon!