Timber Window Installation Holton, Oxfordshire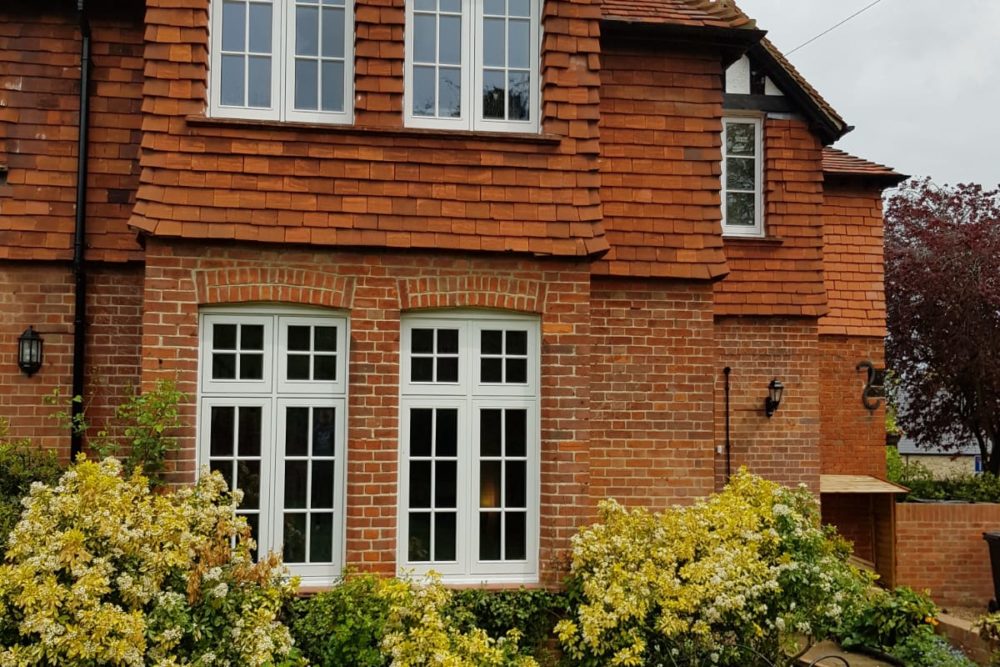 Timber Window Installation Holton, Oxfordshire
Our Abbey Windows installation team transformed this Victorian property and reinstating some of its original charm with the addition of five Painswick White Timber Windows. A beautiful design for a period style property, our timber windows combine aesthetics and performance to give you the perfect addition for your home.
The thermally efficient timber windows can also be fully customised to suit the character of your home. Here in Holton, they opted for the Painswick White finish which perfectly complements the existing features of such a charming and elegant property style.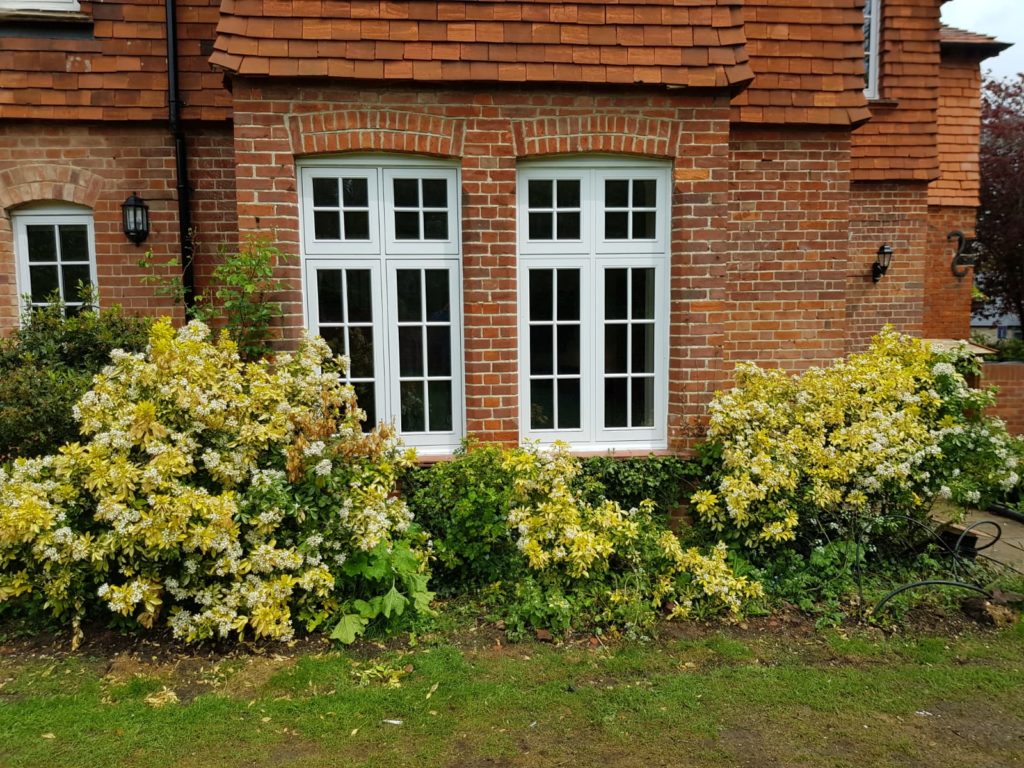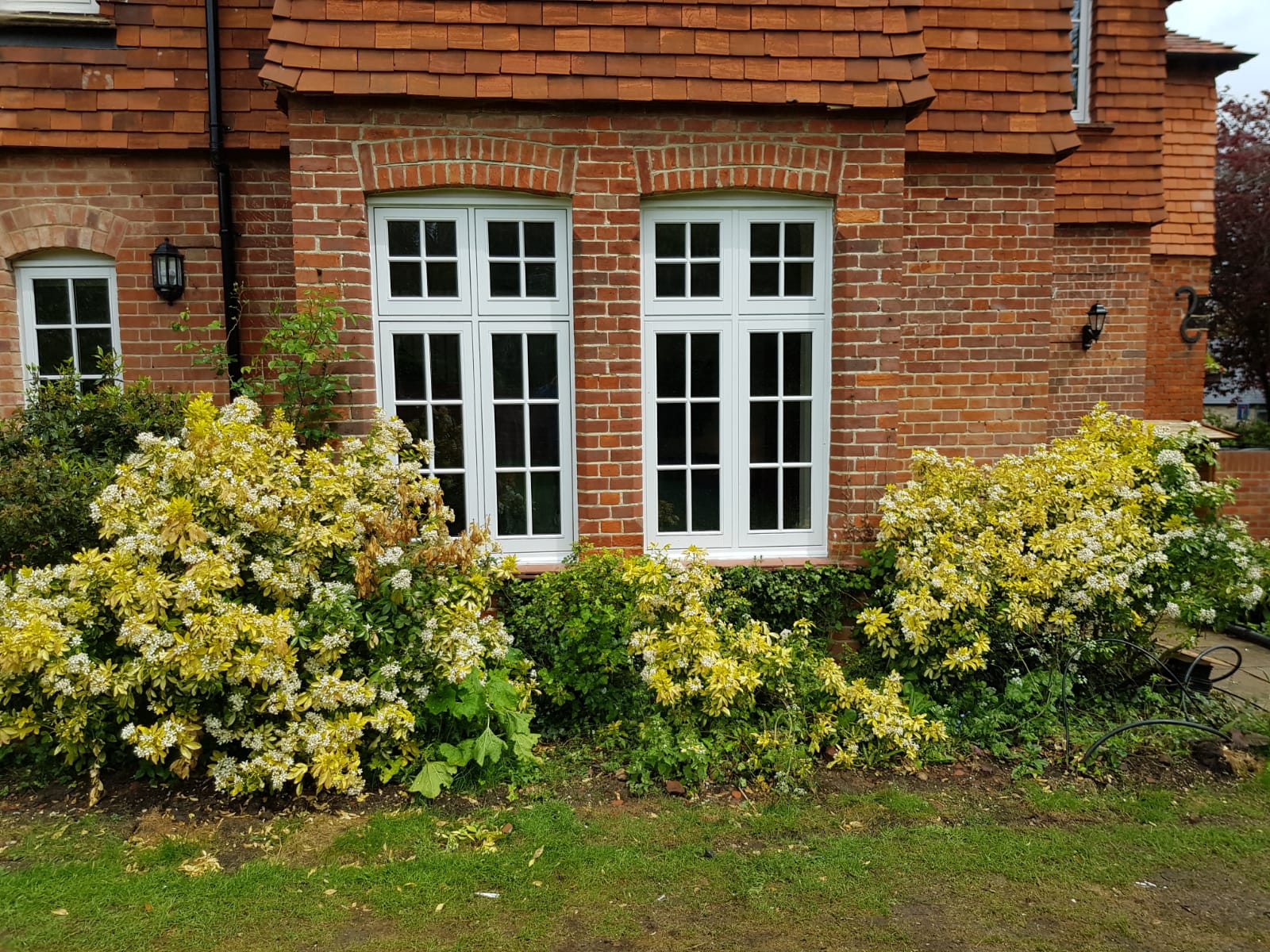 Timber Window Design
Here at Abbey Windows, we know that combining design with performance is an essential factor for picking your new windows. That is why we make all of our timber windows bespoke to you and your home. Choose from a range of RAL and customised colours to ensure you get the right look for your home. We also have a stunning range of hardware options for you to choose from, from handles to panels within the frame.
Available in four different design ranges, our timber windows will be sure to enhance your home. Choose from a classic Sliding Sash to a more modern looking Elegance Casement, Stromsure Casement and Stormsure Energy+.
Timber Window Performance
Not only do our timber windows look stunning but they have excellent performance levels too. It is a common misconception that with the rainy British weather our timber windows will rot and warp. But here at Abbey Windows, we have worked with leading suppliers to ensure our windows are of premium quality and built to last.
Our windows also provide you with excellent levels of thermal efficiency for your home. The combination of timber framing and double glazing allows for the warm air to stay inside your home, and keeps the cold air out too! This means that you can save money on your heating bills during the colder winter months.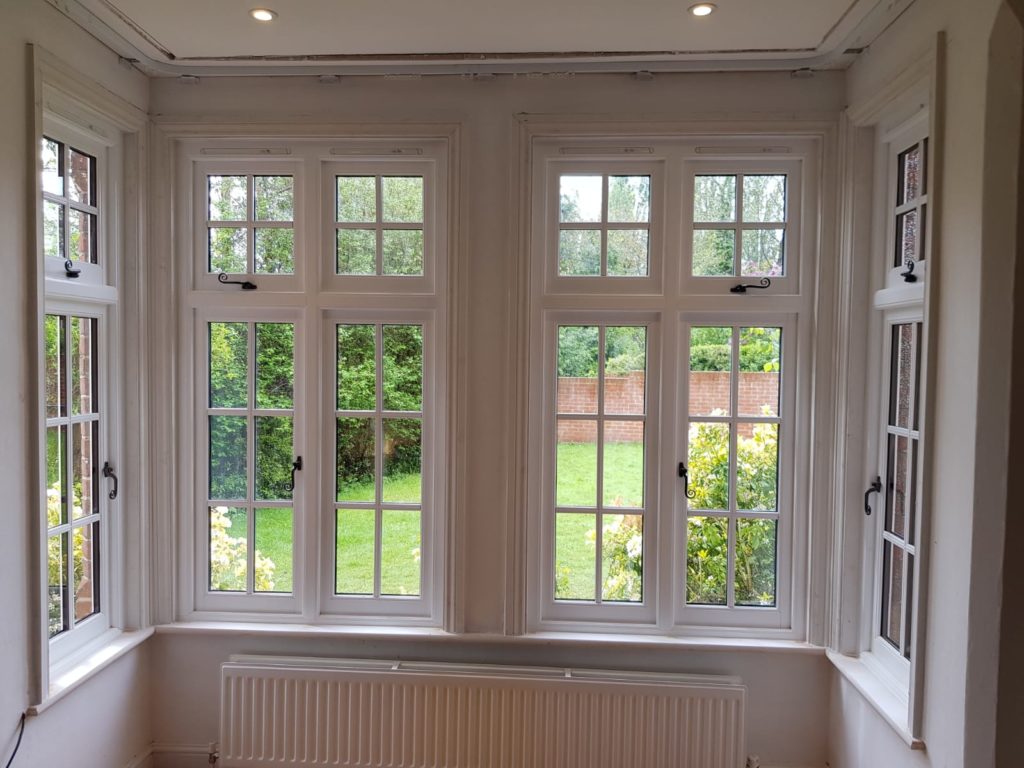 Timber Window Prices, Holton
You can add stunning aesthetics and excellent performance levels to your home with the addition of our Timber Windows! Remember, it is commonly misunderstood that the performance levels of timber windows aren't impressive, but we assure you it is! Look at this stunning Holton home transformation for your home improvement inspiration!
Timber Windows have the ability to restore the original charm to your home! Contact our team today, leave us a message or give us a call on 01189 566 866 and we will be on hand to help you with your home improvement needs!