We're proud of our excellent reputation among our customers, which means that new customers are discovering us every single day through recommendations and reviews. Since we make sure all our customers are completely satisfied with the work we carry out, it means they're more than happy to spread the word about Abbey Windows, their trusted local installer.
This also means that customers call on us time and again as they know that they will receive the same high standards every time they choose to work with us. That's exactly what happened here, and we would love to share some details and stunning images about this project with you, so you can see why we're valued so highly.
At this recent project in Oxfordshire, a long-standing customer got in touch with the trusted team at Abbey Windows in order to be part of a fantastic barn renovation. We previously worked with the customer to replace their windows in the manor house on their farm, so they knew we were not only the right choice to deliver excellent service without compromise, but we also had the perfect range of products to maintain the heritage feel while giving the property the performance upgrades it deserves.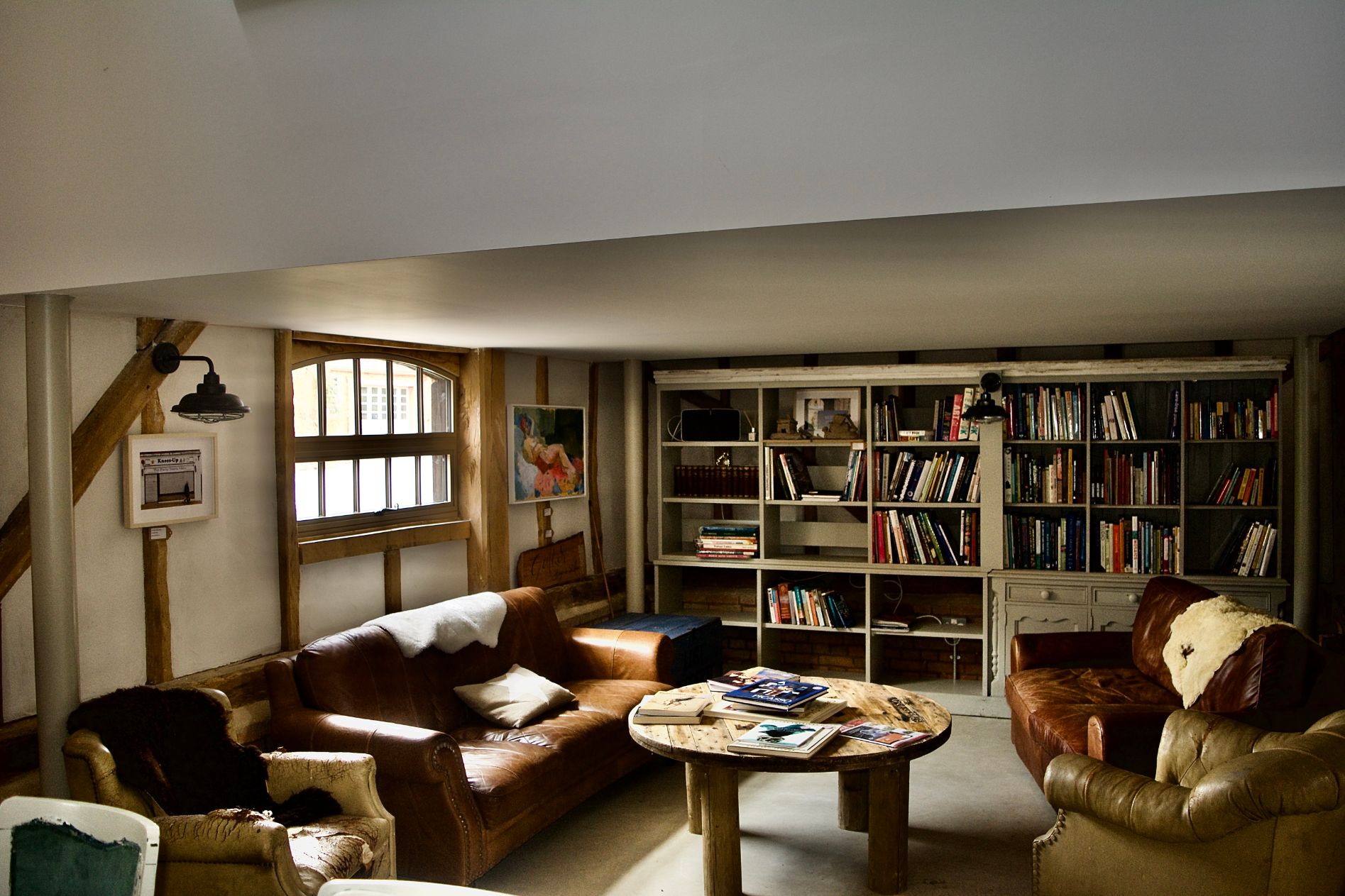 Authentic Appeal
We understand that heritage homes are particularly unique, and customers are always keen to retain the character as much as possible. However, we don't believe you should compromise on any aspect of your property. That's why we offer a range of products that maintain an authentic feel alongside modern performance – and why the customer returned to us to deliver the results they needed.
For this project, our products from market-leaders AluK came into their own. Their stunning heritage windows are as traditional, stylish and durable as they needed to be in order to meet the standards of this project. In order to blend perfectly with the barn's classic cladding, a custom colour was needed. Fortunately, the versatility of these windows allows them to be customised and precision-engineered to meet the required specifications.
Adding to the aesthetics, AluK's heritage windows feature external glazing bars. This gives them the highly-desirable appearance of original Crittall windows, with an authentic look that's enhanced by the distinctive monkey tail handle. At Abbey, we're proud to provide traditional products with modern performance – so just like our customer at this project, you don't have to settle for second best.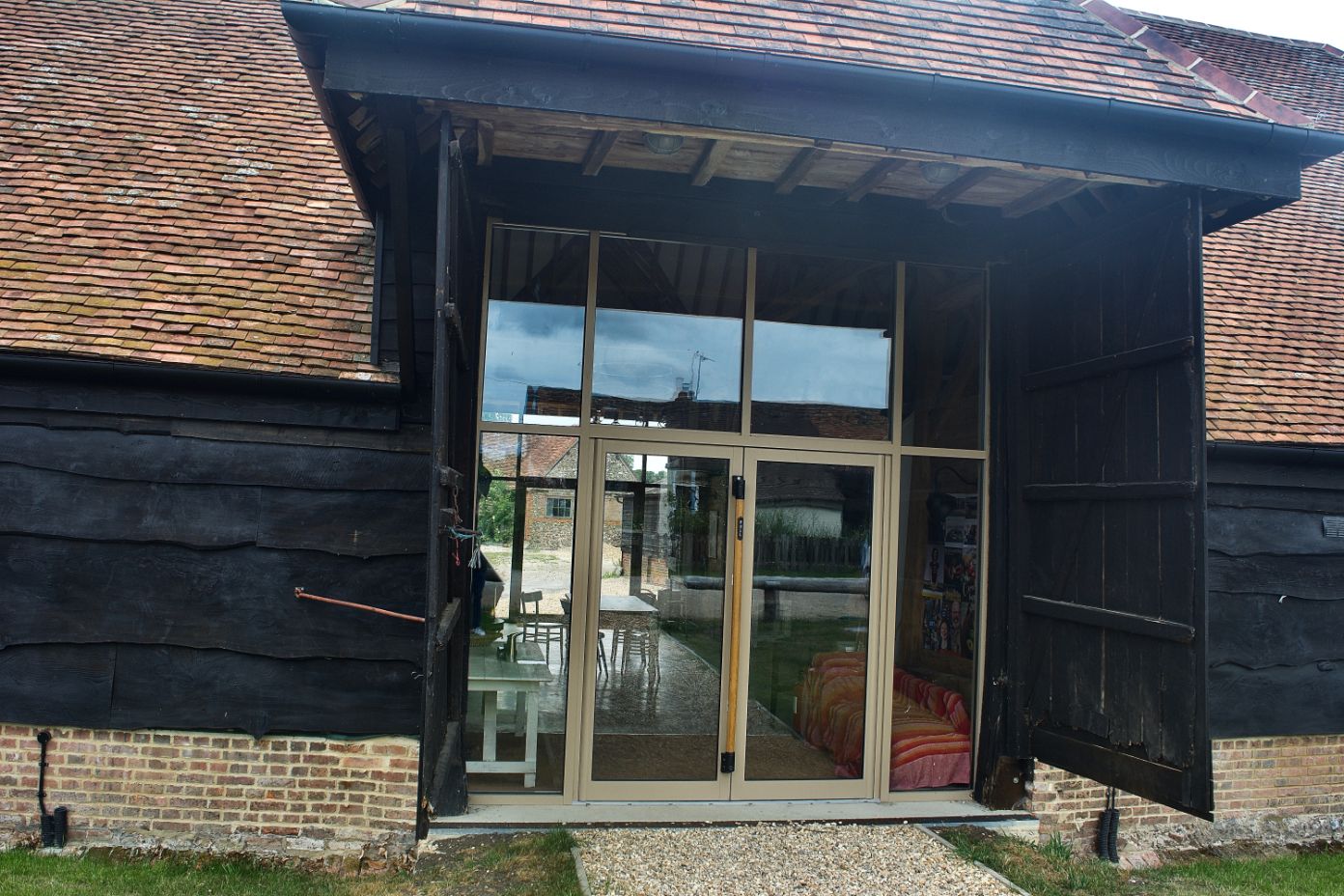 Make an Entrance
In addition to these replacement windows, we also installed striking commercial entrance screens, also sourced from market-leaders AluK. These were once again finished in a custom colour, this time to suit the interior of the traditional barn setting to ensure they didn't stand out and blended seamlessly with the overall aesthetic. We're able to refine every aspect of the design and included a custom oak handle. The customer loved this little detail in particular, and it's finishing touches like this that make the products and services we offer stand out from the crowd.
For this unique project, it wasn't just the customers' needs we needed to consider. This barn renovation would be visited by 1,000s of visitors every year as it is now used as an education centre. Courses and seminars are run by local experts to teach young people key skills, so it's important that our new products make it as accessible as possible.
The commercial AluK entrance screens are a functional commercial system that provides essential features to ensure the safety of the many people who will visit and study in this renovated barn. These elegant screens feature anti finger-trap jambs as well as a low threshold to make them easily accessible to all.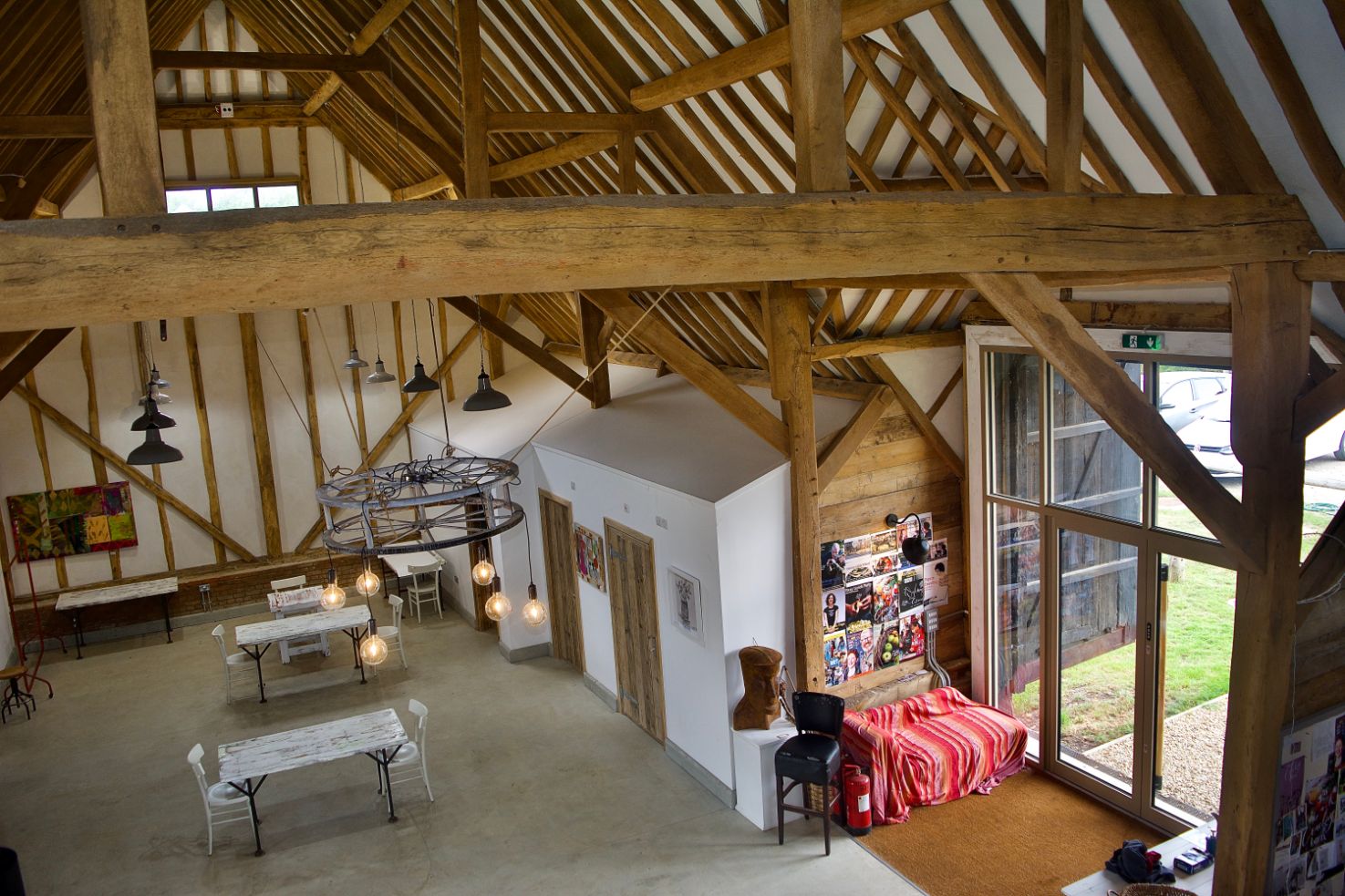 Bespoke Installations
We're delighted to share the images of this recent project with you. We're sure you'll agree that it's a unique and exciting case study – one that you may not see that often, and one that not many installers would be able to carry out so successfully as Abbey Windows. In fact, the customer is so happy with the work that we're now moving on to the renovation of one of the farm's cottages too.
It's clear that we have the right product for every situation. From heritage homes to modern new builds, there's no better company to work with for improving your home than Abbey Windows. Our satisfied customers in Reading and across the Thames Valley area call upon us time and again to help with their homes, and we're always happy to assist.
If you're planning your next home improvement project, why not get in touch with Abbey Windows? We're sure to have the right product for you at the most competitive prices. Get a bespoke quote online in seconds, or give us a call on 01189 956 6866 if you would like some more advice. We look forward to working with you soon.
Get an Instant Online Price
Get an instant online price for uPVC double glazing with our easy to use quoting engine.
Start My Quote