Aluminium Bi-Fold Doors Installation Calcot, Reading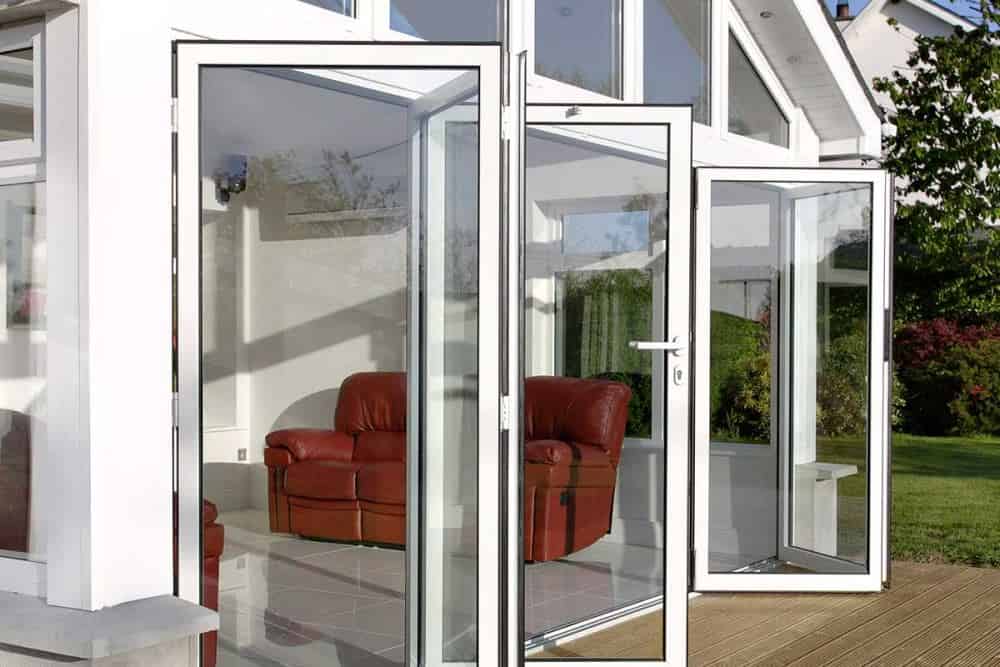 Choosing Aluminium Bi-Fold Doors in Calcot
Our customer in Calcot, near Reading, had always dreamed of the luxury that aluminium bi-fold doors offer, but were unsure that this style of door was the right choice for their home.
"We wanted to create a big open space, but we were concerned about the costs and the disruption."
Here at Abbey Windows, we are experts in aluminium bi-fold door installations and have been working with the Origin brand for a number of years, so we were able to put our customer's mind at rest.
Our aluminium bi-folding doors prices are superb, and our installations are undertaken by skilled staff, minimising the disruption and inconvenience.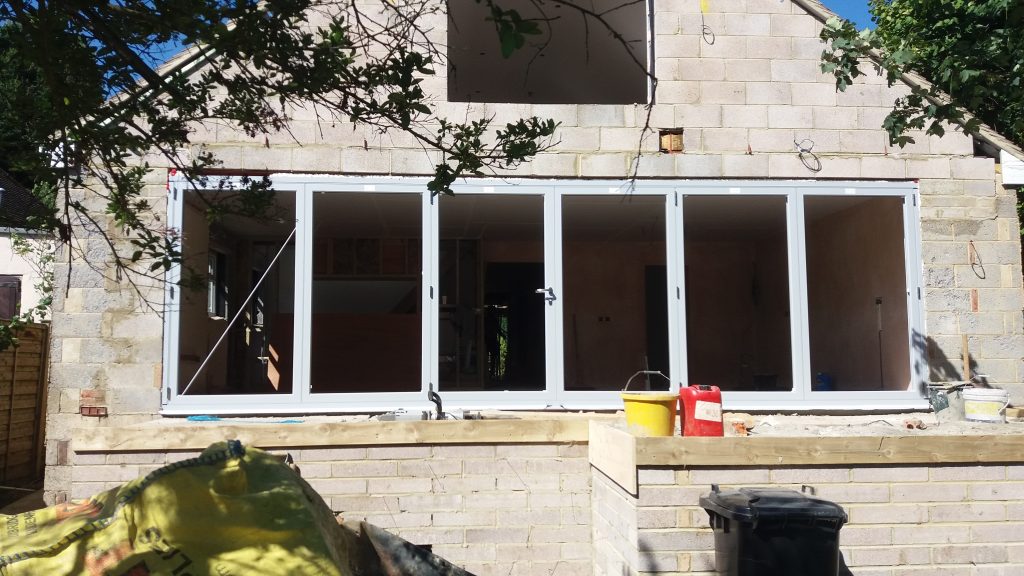 Tailored Style
Our customer was delighted with the tailored price we offered them, but even more so with the tailored style that they could have for their Calcot home improvements.
We ensure that every customer gets the perfect combination of design and function to meet their needs. Our expert designer visited the family to discuss their preferences and to measure up the space.
"We were able to choose the perfect opening for us, so we opted for the door to slide from the centre back to the walls. Then we could choose a colour for the frame that we liked. The kids wanted a banana yellow, but as our home is surrounded by countryside, we opted for a pastel shade to blend in with the cherry blossom in the spring."
Our aluminium bi-fold doors are completely tailored to you, with a range of fold configurations, panel options and colour finishes to suit your style and tastes.
High Performance Aluminium Doors
One of the things that many customers are concerned about is that they are going to spend money on their Calcot home improvements and then discover that their home is less secure or that their heating bills go up.
We can completely put your mind at rest as our aluminium bi-fold doors offer incredible security. They are fitted with the very best locking systems in the industry and the heavy duty, yet light and slim aluminium profiles are inherently strong, making these doors almost impossible to break into.
Our Calcot customer said, "We expected, as the doors are aluminium, for our heating costs to rise, but in fact, they have been lowered. There are no draughts, and our home was lovely and cosy all through the winter. For once, the quarterly bill arrived and we were pleasantly surprised."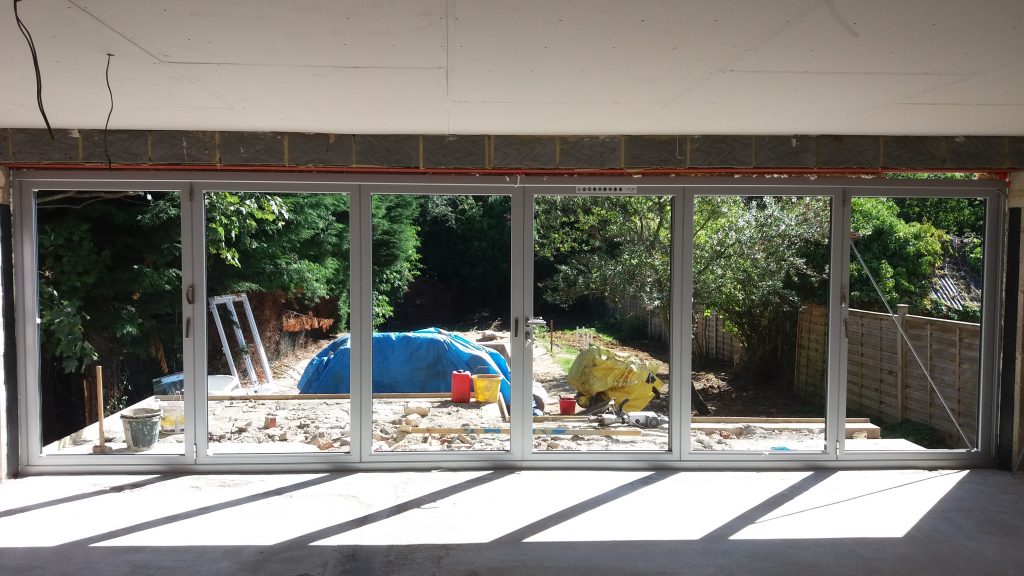 Lifestyle Opportunities
Our aluminium bi-fold doors in Calcot are ideal for enhancing your lifestyle, and as we come up to the summer months, they make the most spectacular living space for you to enjoy.
Our customer said, "We haven't had them for the summer yet, but we have enjoyed the benefits of these doors on warmer days. You can open your home right up and let the sun flood in. The kids love running in and out and I can see we're going to have some great gatherings in the coming months".
Aluminium Bi-Fold Door Prices
Are you wondering how much aluminium bi-fold doors would cost? Get a free quote online today.
Transform your home with Origin aluminium bi-fold doors from Abbey Windows, get in touch with our team today.