Aluminium Lantern Roof Installation Reading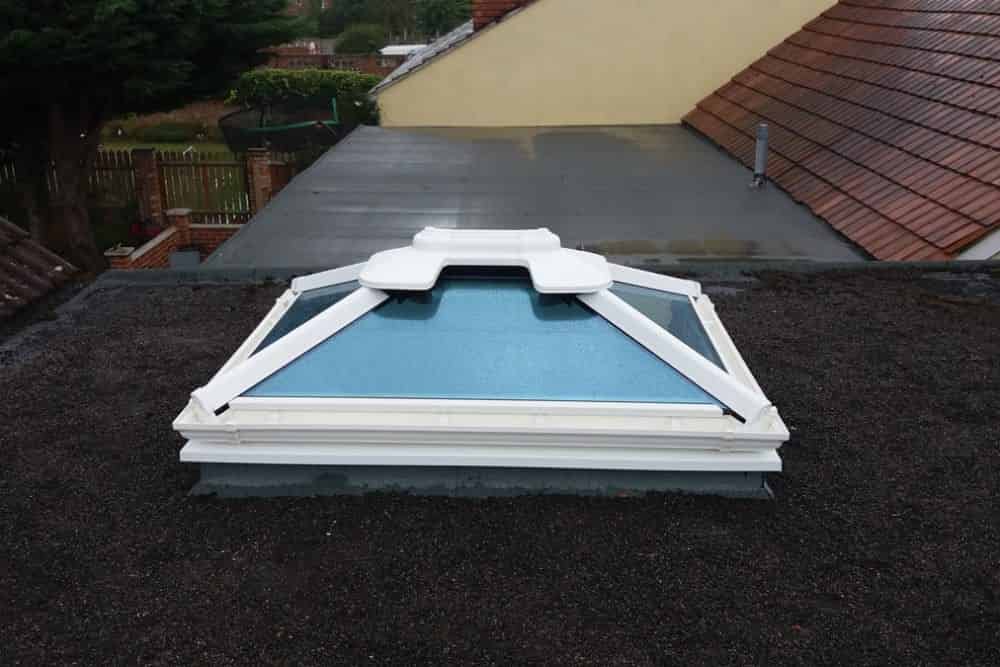 Beautiful Aluminium Lantern Roof Installation in Reading
Here at Abbey Windows, we undertake a variety of double glazing installations.  One of our recent projects was to enhance our customer's home with a fantastic aluminium lantern roof.
Our customer in Reading wanted a new roof that would give them an expanse of natural light, create a unique feature and improve energy efficiency.  We suggested an aluminium lantern roof to meet their needs and went from there.
Efficient Installation
One of the benefits that our customer wasn't expecting with their aluminium lantern roof installation, was the efficiency of our installation.  There was minimal disruption for their home throughout the project, meaning that they could continue with their daily lives, and not have to worry.
Aluminium lantern roofs can be quickly installed in any Reading home.  You might have an extension, conservatory or orangery that needs a refreshed appearance and exceptional performance, which an aluminium lantern roof can provide in no time at all.
Energy Efficiency
When the installation was complete, and our customers had settled back into their normal lifestyle, the energy efficiency of their new lantern roof became apparent.  They told us that their orangery felt warmer, and they were using less heating in that area of their home.
This is great news for any Reading homeowner considering this home improvement, as it will help to lower your energy bills.  You'll need less heating to keep your room warm, as it stays warmer for longer.  The aluminium lantern roof traps heat in your home and blocks cold air out, giving fantastic thermal performance.
Lifestyle Enhancing Roofs!
We asked our Reading client, what is the best feature of having your new aluminium lantern roof?  Their response was surprising!  They said that it had enhanced their lifestyle.
They now spend more time in their orangery, as it is a more practical and functional room.  They can relax in there no matter what the weather is doing outside, and appreciate the additional space.
The aluminium lantern roof has made their living space much brighter and given it an airy feel.  It has fast become their most used and favourite area of their Reading home!
Quality Finish
Our team of installers are complete experts when it comes to installing aluminium lantern roofs.  This means that your lantern roof is installed in your Reading home to meet the highest standards.  The aluminium lantern roof we installed in our client's home was praised for having a simply stunning, high quality finish.
There were no draughts and no leaks, so they were able to enjoy the space right from the time we left.  As winter approaches, they plan to spend even more time in their orangery where they can get the benefit of their fantastic lantern roof.
Get in Touch
If you would like to find out how an aluminium lantern roof could benefit your home, please do get in touch.
Our expert team of advisors would love to hear from you and answer any questions you may have.