Aluminium Roof Lantern Installation Reading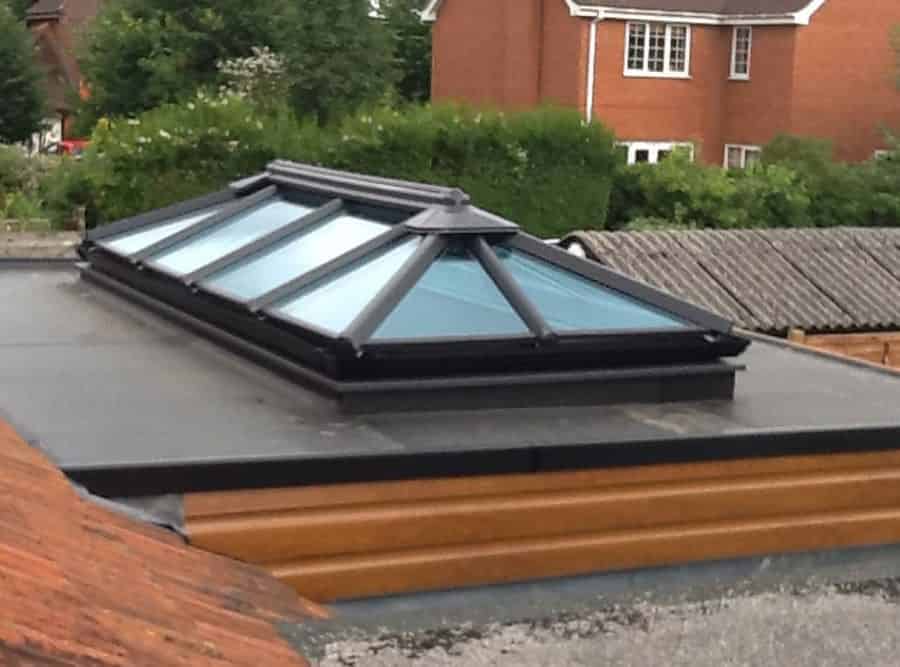 Aluminium Roof Lantern Installation in Reading, Thames Valley
We often fit roof lanterns into existing conservatories, new conservatories and extensions throughout Reading. They are an incredibly popular home improvement, to see why, read on for one customer's experience!
Outdated Extension
Our client had an extension built to provide them with a dining room in their Reading home. It had been in place for a little while, and they were starting to have issues with their flat roof.
They came to us to see if we could help, and of course, Abbey Windows were delighted to fix their unsightly flat roof by replacing it with a beautiful lantern roof.
The room was a small space, and had only one set of French doors to provide it with natural light, so it seemed quite dark and dingy, certainly not somewhere to relax in!
Efficient Installation
Our installation teams are experts, and they have many years of experience backed up by quality training. They installed the new roof lantern efficiently and with minimal disruption to the family. It was an easy process from start to finish, because we are so focused on delivering unbeatable customer service for every customer.
Our installation team ensured that every last detail was perfect, checking that the fit was exact. They stayed on site until the clients were satisfied with their new roof lantern and how it operated.
Client's Experience
Our clients came back to us a few months later to tell us how much their Reading home had been transformed by their new roof lantern. The dining room was now a hub of activity, flooded with natural light. They told us that it felt bigger, making the space more enjoyable to use.
Everyday, their children do their homework at the table and then the whole family gather for dinner, chatting about what they've been up to and touching base. It really has completely enhanced their lifestyle.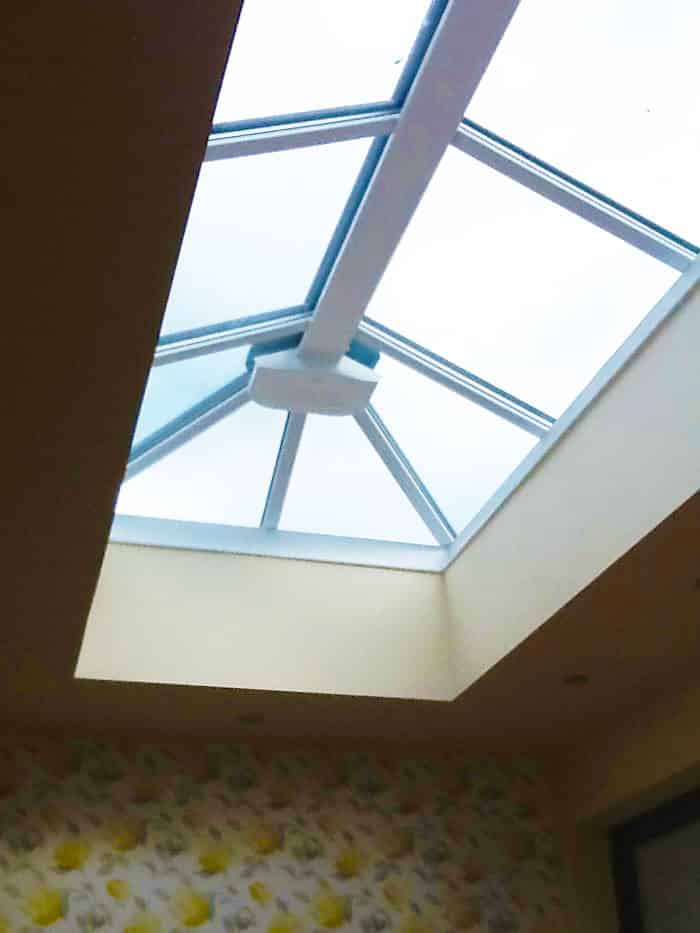 Complete Transformation
It was astounding to see how a simple installation of a roof lantern into a Reading home had completely transformed an underused room. The clients loved their reinvigorated space, and enjoyed using it all through the year, as even in the winter, what natural light there was available would be maximised.
The energy efficiency of the roof lantern meant that the dining room stayed warmer for longer, so despite not having a radiator, it was never too cold to use. This was an immense benefit to the whole family.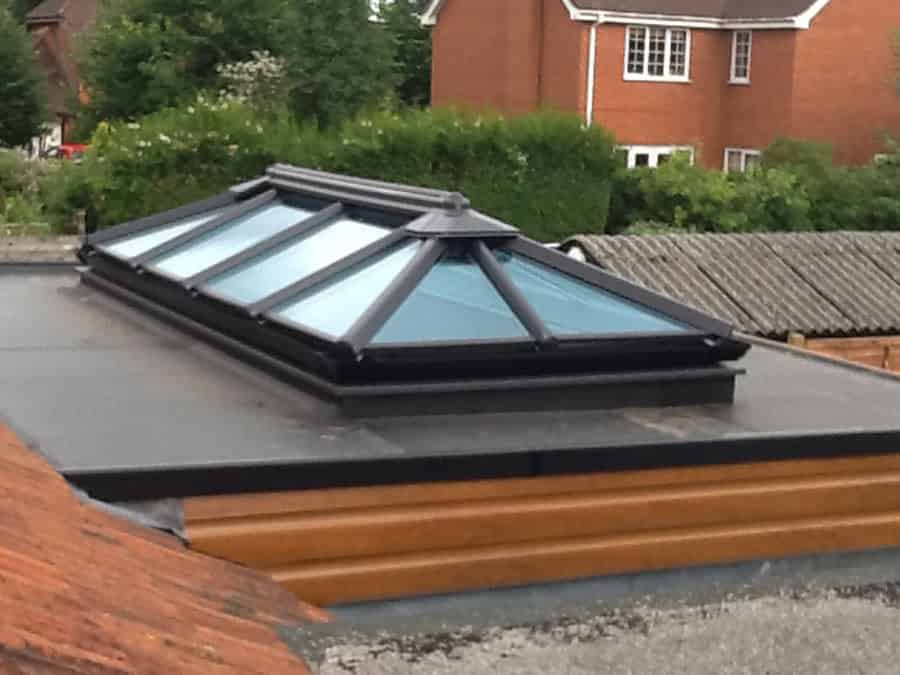 Your Home Improvements in Reading
You might have a conservatory that is in need of a new roof, or an extension in need of energizing, perhaps you are just looking at getting a conservatory installed. Whatever your situation, we can help with a stylish and practical roof lantern.
You've seen how one customer's lifestyle was enhanced by their Reading roof lantern, so why not experience it for yourself?
Get in touch with us today and see how cost effective a roof lantern would be for your Reading home. We are more than happy to provide you with a free competitive quote and answer any queries you might have!