Aluminium Windows & Bi-Fold Door Installation, Reading
Homeowners are increasingly looking to aluminium as the material of choice when improving their homes.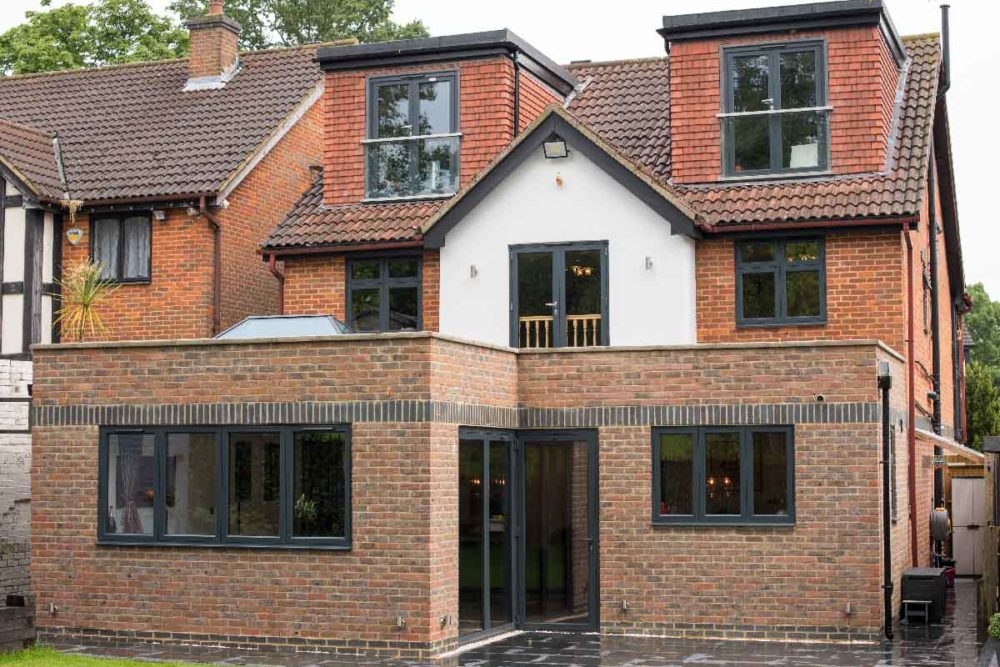 This cutting-edge material provides a truly modern home improvement. Here at Abbey, we're always keen to keep on top of the latest trends and advancements in the industry. That's why we work closely with market-leaders Origin to bring their sleek, strong and stylish aluminium products to our valued customers in Reading and the surrounding areas.
We would like to share with you a recent project that we carried out. Our professional team worked diligently as always to install high-performance aluminium windows and doors for a delighted homeowner, who was happy to share the transformation to the look and feel of their home with you, so you can feel inspired to improve your own property.
Aluminium Windows
Our modern aluminium windows let you look out from your property in style.
We source our aluminium from market-leaders Origin, so you can be sure of the finest products to improve the look and feel of your home.
Aluminium windows are inherently strong due to the material, making them a resilient barrier for your home. Our customer here was happy to learn that not only will aluminium windows keep their home more secure, they will also make it more thermally efficient too. With a physical barrier in place, you'll have total peace of mind.
Energy efficient aluminium windows work by trapping warm air inside and keeping it in your living space for longer, while holding cold air at bay outside. Their frames are therefore strong and sturdy, yet they're impressively slimline. This allows you to enjoy incredible views over your property while staying safe and sound inside.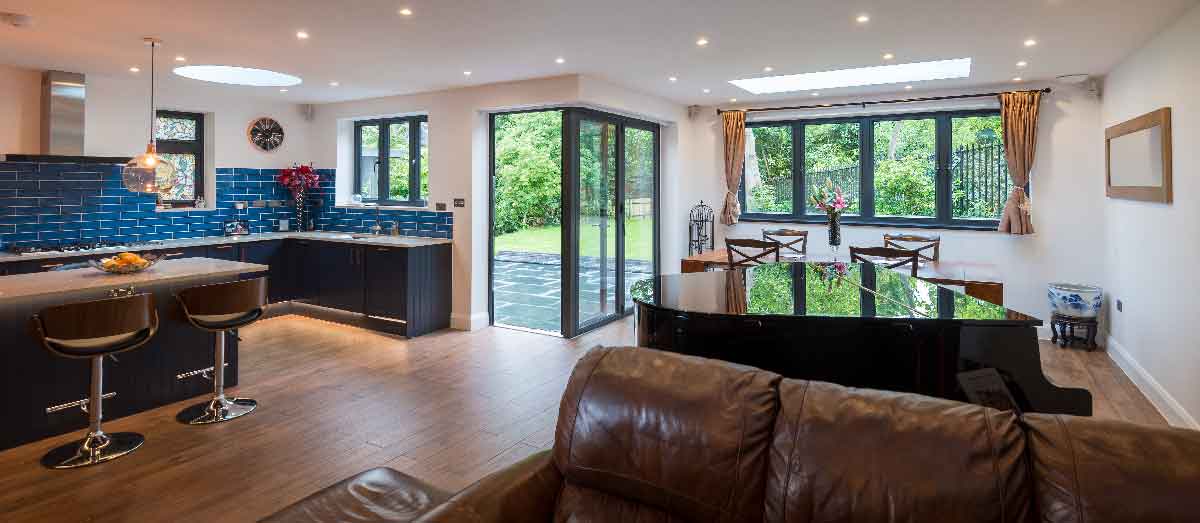 Aluminium Doors
At this property, we were able to install sleek aluminium bi-fold doors. This allows our customer to make a seamless transition between their inside and outside living space.
Here, the homeowner had a beautiful and vast interior living space available, and they were able to make it look and feel even more so by choosing our bi-folding door. With their exceptionally large glazed areas, they allow an influx of natural light in even when closed.
When open, our bi-fold doors offer smooth operation that will not suffer over time. These aluminium doors are remarkably light, meaning their easy to move all day long and will stand the test of time. Inherently robust, our aluminium bi-fold doors are as strong as their window counterparts, making your living space more energy efficient as well as secure.
Just like our customer here, homeowners are increasingly looking to choose aluminium bi-fold doors because of their elegant aesthetic, reliable performance and much more. Look out over your garden and let more light in even when your doors are closed, courtesy of this modern, high-performance door style.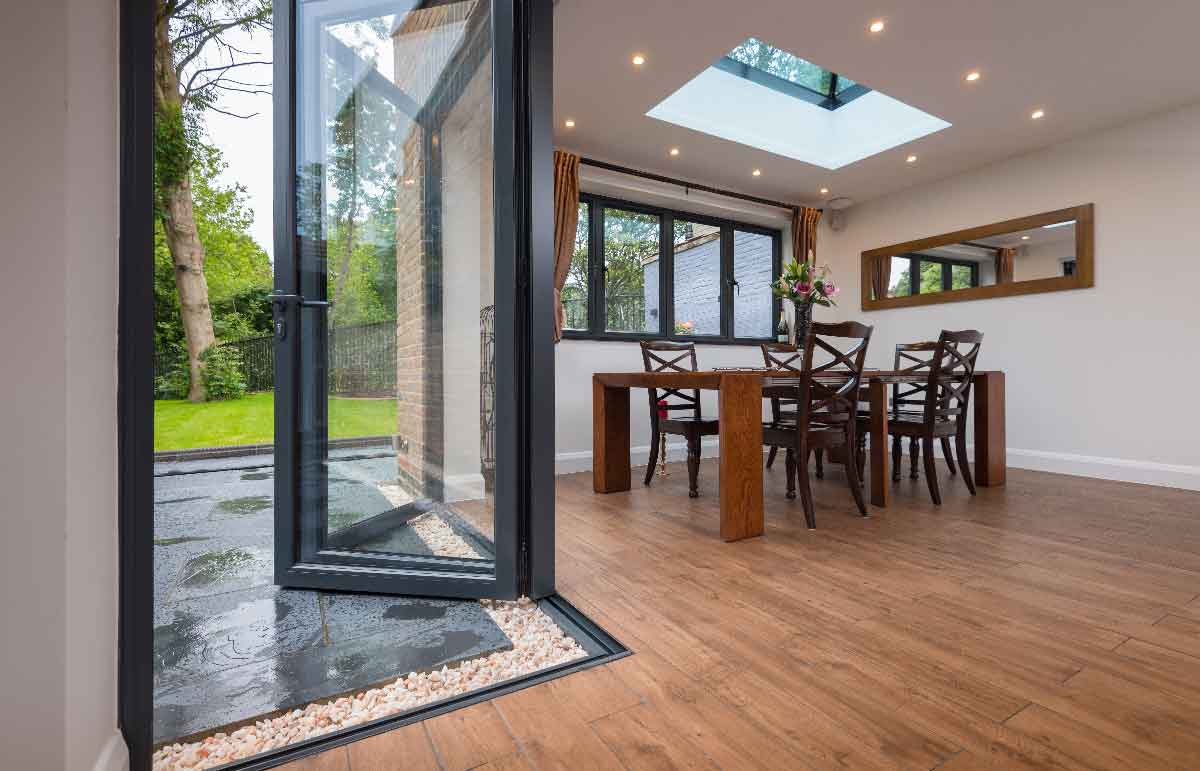 Aluminium Windows & Doors For You
Our happy homeowner was keen to share this latest improvement to their property. Their living space has never looked brighter, felt bigger and been more stylish since they chose our aluminium windows and bi-fold doors.
Are you feeling similarly inspired to improve your home with aluminium products? Start planning your next home improvement project with our online quoting engine. You'll receive a competitive cost instantly. It couldn't be simpler.
For sleek, stylish and modern aluminium windows and doors, you can rely on Abbey Windows. We look forward to working with you soon.