Aluminium Windows & Doors Installation, Reading
Read on to hear about our work with The Royal Berkshire Hospital, where we installed our incredible AluK Aluminium products within a new entrance for their children's ward.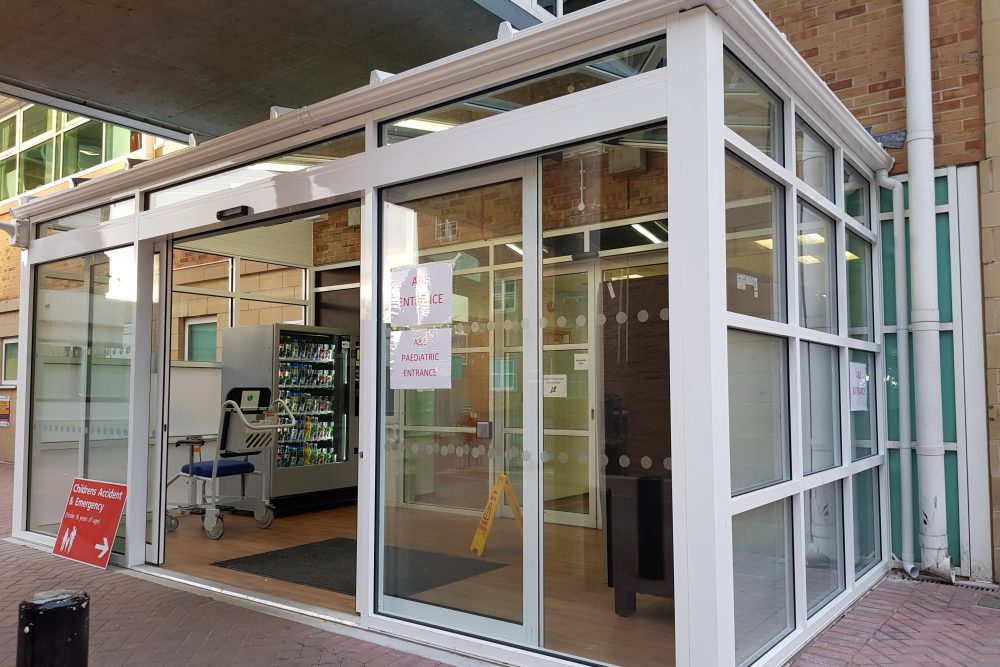 ---
In December of 2017, the staff at The Royal Berkshire Hospital were looking for a new doorway for their children's accident and emergency unit. Whilst the existing entrance was functional, it was noted for being too 'clinical' for a children's ward since it lead patients directly into the waiting room.
The hospital was keen to improve this entryway with a fresh design that included a small area for vending machines and other such pleasantries. We worked with the hospital staff to figure out their exact requirements, and made sure to survey the existing doorway before any physical work began.
We immediately noticed that the entrance was crafted from out-of-date materials that left it susceptible to a number of easily preventable issues. After informing the staff of this, we then worked together to design a new doorway that would provide all the benefits of the modern AluK profile.
---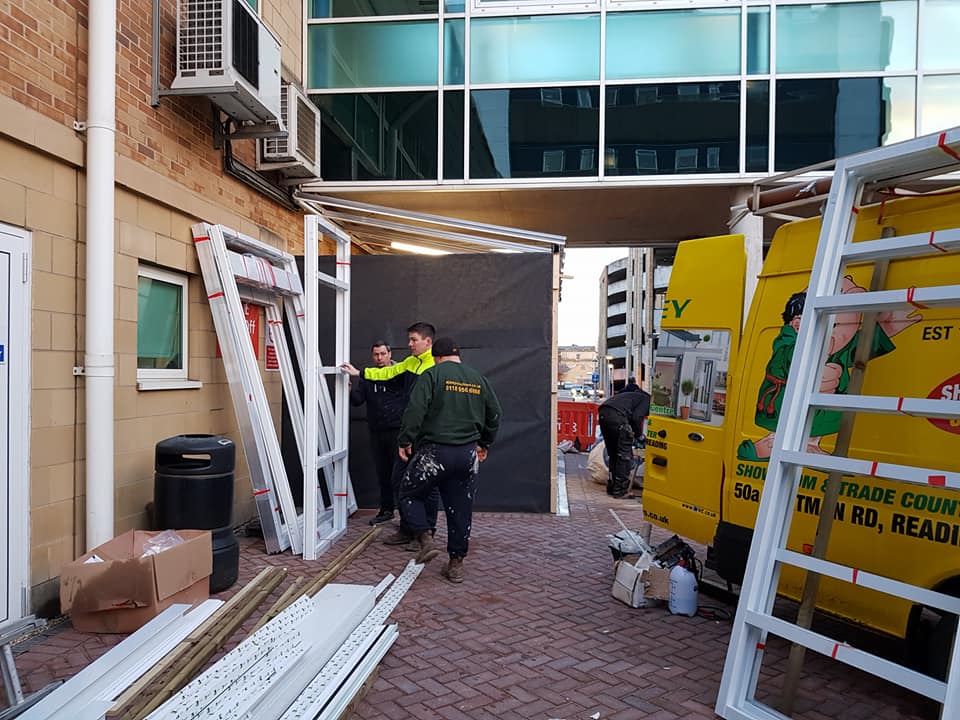 ---
The Perfect Aluminium Products, Custom-Made
In order to ascertain that this installation was suitable for the hospital, we worked with the staff on a number of design-choices. One such decision involved crafting low thresholds into the doorframe, allowing for easy access in emergencies and a comfortable access-point for younger children.
When it came to selecting colours, the staff were open in their decision to keep things simple. A basic white design was selected for its authoritative look, as well as the hygienic implications that a cleaner colour provides. We felt it important to keep in mind the needs of the patients at all times.
This colour scheme, in tandem with the choice of futuristic sliding patio doors, also served to paint this particular ward as a beacon of modernity. This can be very important in a hospital setting, where some patients can require the reassurance of a professional décor in what can be a difficult time.
---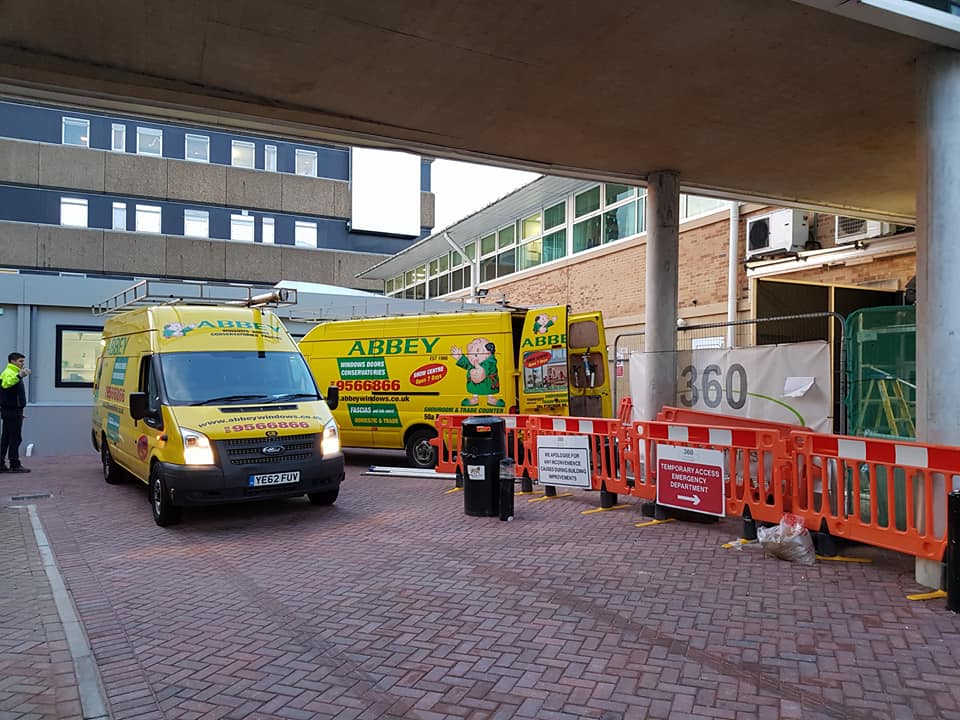 ---
AluK Aluminium Windows & Doors – The Verdict
We immediately recommended the industry-leading AluK product range for this commercial installation. Offering excellent energy efficiency thanks to their thermally broken profile, these windows and doors continue to keep the waiting area warm by retaining heat and reducing draughts.
Furthermore, our chosen sliding doors have been extensively security tested to PAS 24, meaning that in the case of emergencies the door can be closed to reliably protect both patients and staff alike. Anti-finger trap stylings were also crafted into the frame due to the young age of the average patient.
The end result was a happy hospital and a homely doorway, swiftly installed due to the often hectic nature of accident and emergency wards. Our durable aluminium windows and doors continue to serve The Royal Berkshire Hospital to this day, and will do so for many years to come.
---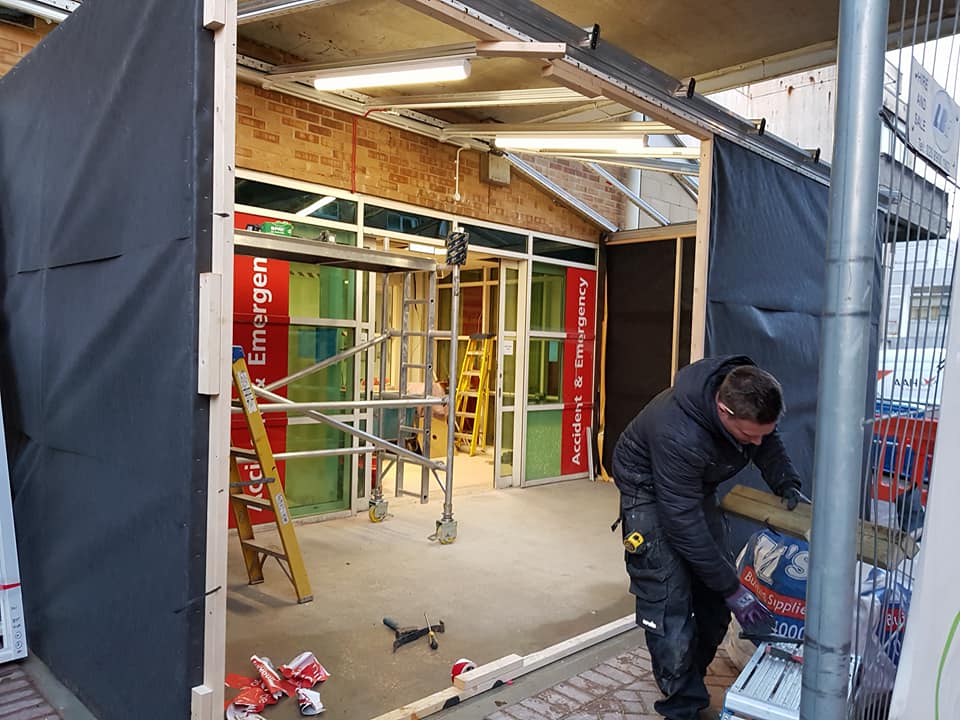 ---
Get in Touch for Aluminium Windows & Doors of Your Own
We were happy to play our part in making The Royal Berkshire Hospital children's accident and emergency unit a more comfortable place. If you're looking for high quality aluminium windows and doors for your own property, then our specialist team can help.
You can call us on 0118 956 6866 for more information on our double glazing products. Similarly, we have an online contact form here on our website for those looking to submit a request in writing. Our team will get back to you as soon as possible with an answer.
Finally you can try out our online quotation tool if you would prefer to get a personalised quotation that is specifically tailored to your home improvement project right now. This is a brilliant program that offers the fastest way to a bespoke price for our aluminium products.
---