Bay Windows Installation in Caversham, Reading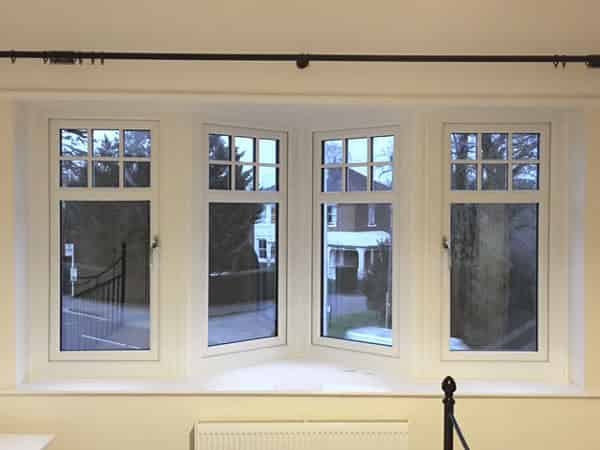 A stunning bay window installation in Caversham, carried out by Abbey Windows' double glazing team.
A couple in Caversham were looking for replacement windows for their outdated wooden windows. While they loved the appearance of their traditional windows, they lacked in sufficient security, as well as energy-efficiency.
Their home beautifully overlooks the Caversham riverfront, and the couple were looking to replace their bespoke windows to the front of their home.
Here at Abbey Windows we're very familiar with the replacement of wooden windows, and knew that we could provide stunning uPVC replacement windows from Liniar that would give our Caversham couple the security and practicality they were looking for.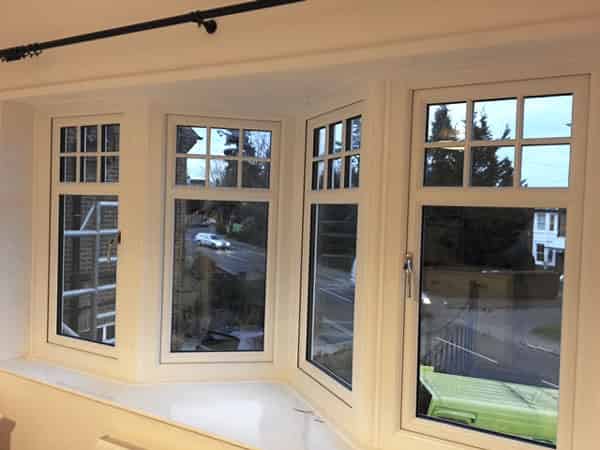 Replacement Window Installation
The couple's wooden windows had been installed at an angle, but they had no need to worry – our expert team designed a bespoke window tailored to their exact specifications.
The Liniar Bay Window effortlessly ticked every box! After showing our customers different design options and ideas, they decided on a bay window, due to its effortless style and statement effect. A bay window can truly transform the aesthetic of all Caversham property types, and are always a popular choice here at Abbey Windows.
Energy Efficient uPVC Windows
The couple were extremely happy with the energy-efficient values of their new Liniar windows. With a multi-chambered design, warm air is trapped inside the chambers, minimising the transfer of heat from the inside of their home to the outside.
Accredited by the Energy Saving Trust, our uPVC Windows have been proven to offer exceptional energy-efficiency throughout the range.
They even prevent cold draughts! Our Caversham couple have even commented that they've seen a drop in their heating bills since installing our energy-efficient double glazed windows.
With a 10 year guarantee, our Bay Windows offer exceptional longevity. The Liniar range is incredibly consistent, giving our customers the opportunity to match their home with our double glazing products, such as French Doors or Bi-Fold Doors!
The Verdict
Our customers were extremely happy with their new uPVC windows, and even gave us a positive review!
"We're delighted with the window installations carried out by Abbey Windows.
With a project of this nature, the highest quality is imperative – and the uPVC windows add a luxury finish to the homes on the development."
Customer reviews are incredibly important to us – let us know about your exciting installations!
uPVC Window Prices
Our uPVC Windows are priced incredibly competitively, a factor that was very important to our Caversham customers.
Start your online quote for affordable window prices in Caversham. Our simple online quoting engine will provide you with an online price coherent with your design choices.
For more information, give us a call on 0118 956 6866 or complete our online contact form.
Have you had an installation that you're very happy with? Let us know!