Conservatory Renovation, Reading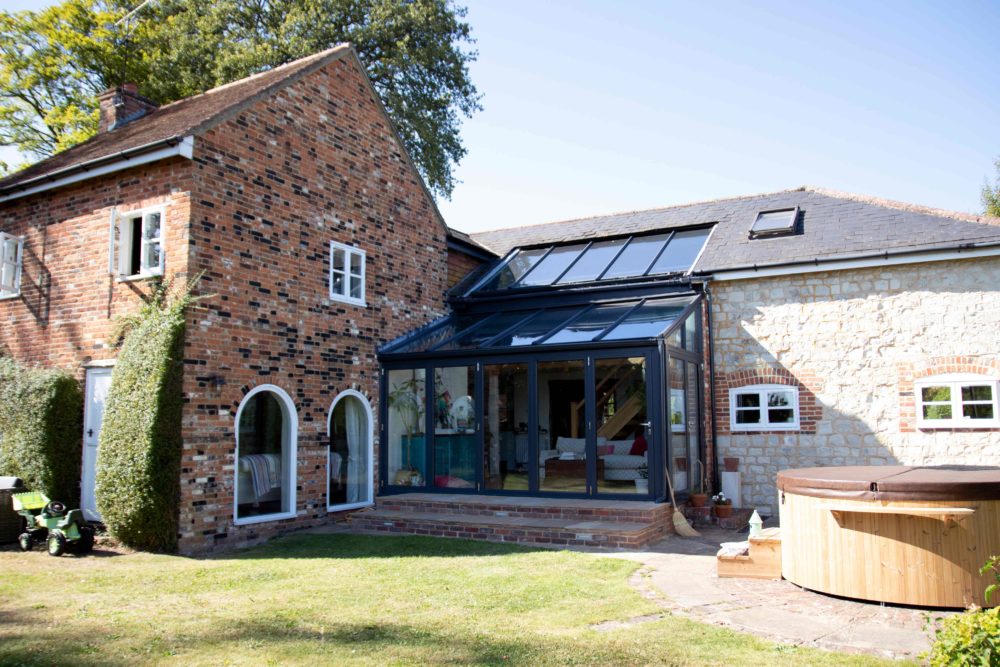 Conservatory Renovation, Reading
The expert team at Abbey Windows recently visited a homeowner looking for a new expanded living space in which to welcome friends and entertain throughout the year. While they initially considered an orangery, our friend design team helped them to consider a conservatory as a worthy alternative, and they choose to go ahead with this option.
A more affordable solution for those looking to expand with traditional house extensions, conservatories are one of the most versatile and cost-effective living spaces you can choose for your property. For this homeowner, who liked to entertain inside and also in their garden, a conservatory was the right choice, seamlessly connecting their interior and exterior spaces.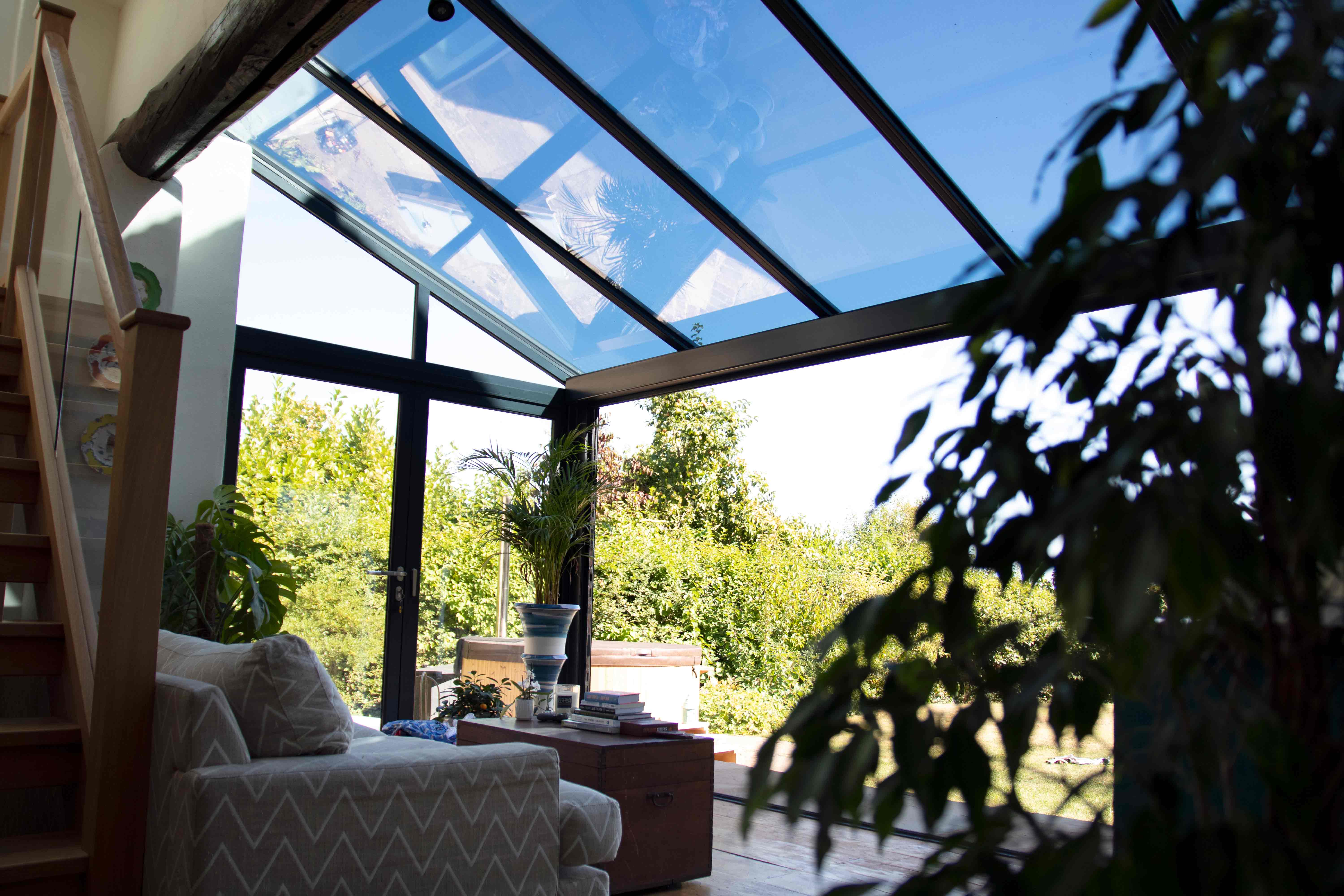 For this conservatory installation, our valued homeowners opted for a Livinroof internal pelmet for their conservatory roof, courtesy of renowned market leaders Ultraframe. This can be painted to match the existing style of the room. It was also perfect for this homeowner at is it easy to install with speakers, so they could entertain guests in their versatile living space.
To complete the look and improve functionality even further, we installed matching fascias and guttering on the lower roof in the same modern shade – anthracite grey – to blend with the rest of the design for a sleek and seamless look.
Our conservatory designs are already exceptionally weatherproof, and these advanced roofline products help to improve this even further. They work to conceal the conservatory against the elements and allow you to enjoy your expanded living area all year round.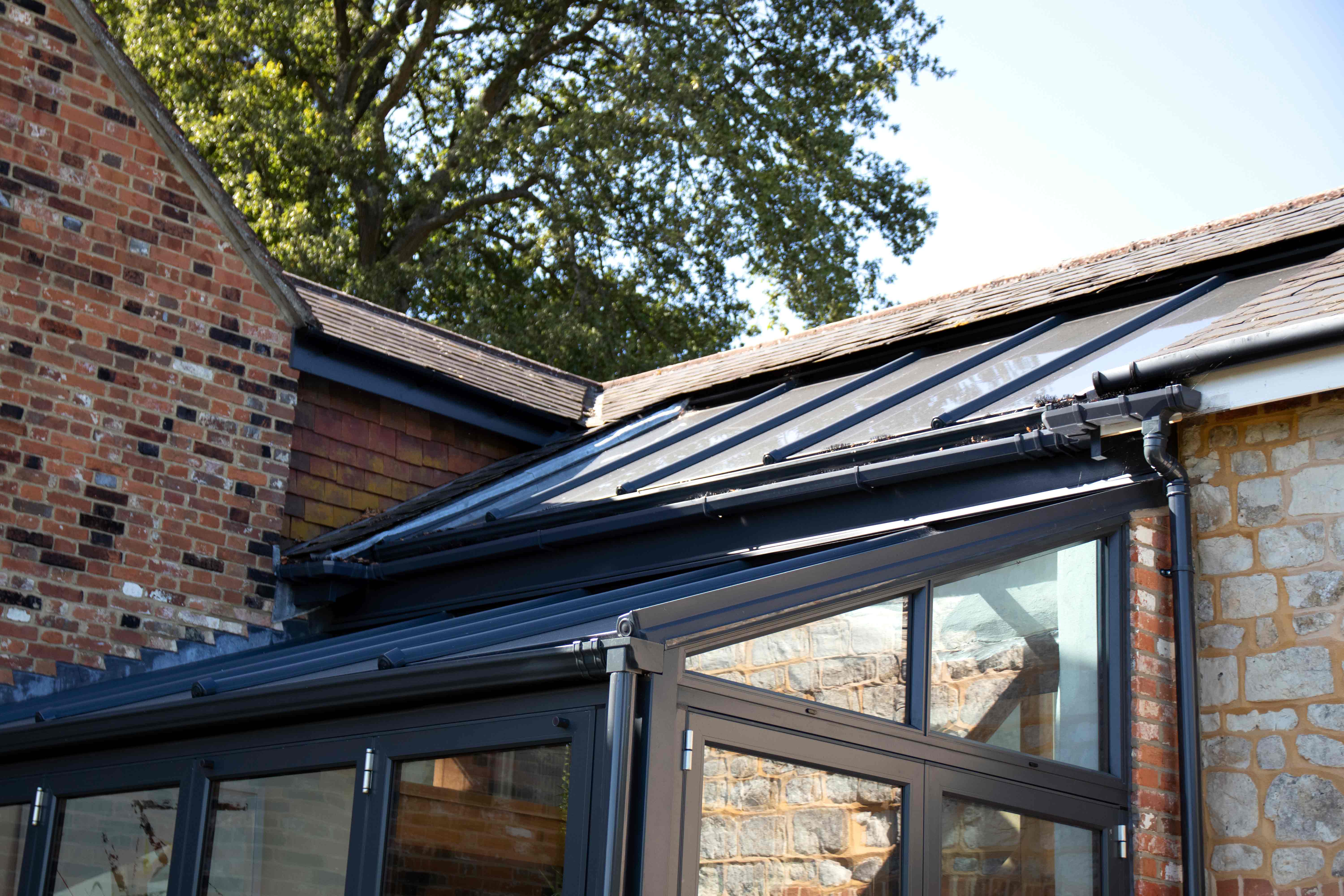 Bifold Doors
To complete the look, these homeowners chose industry leaders Origin's bifold doors, again in anthracite grey, for a cohesive aesthetic. These allow for a quick and easy transition between living spaces. Residents can stroll in and out with ease, and guests are free to move between the home and garden at social gatherings.
Our aluminium bifold doors don't compromise on style over efficiency. They are a stunning and secure home improvement, further improving the thermal efficiency and safety of the installation, so homeowners who choose them are free to enjoy their renovated home with total peace of mind.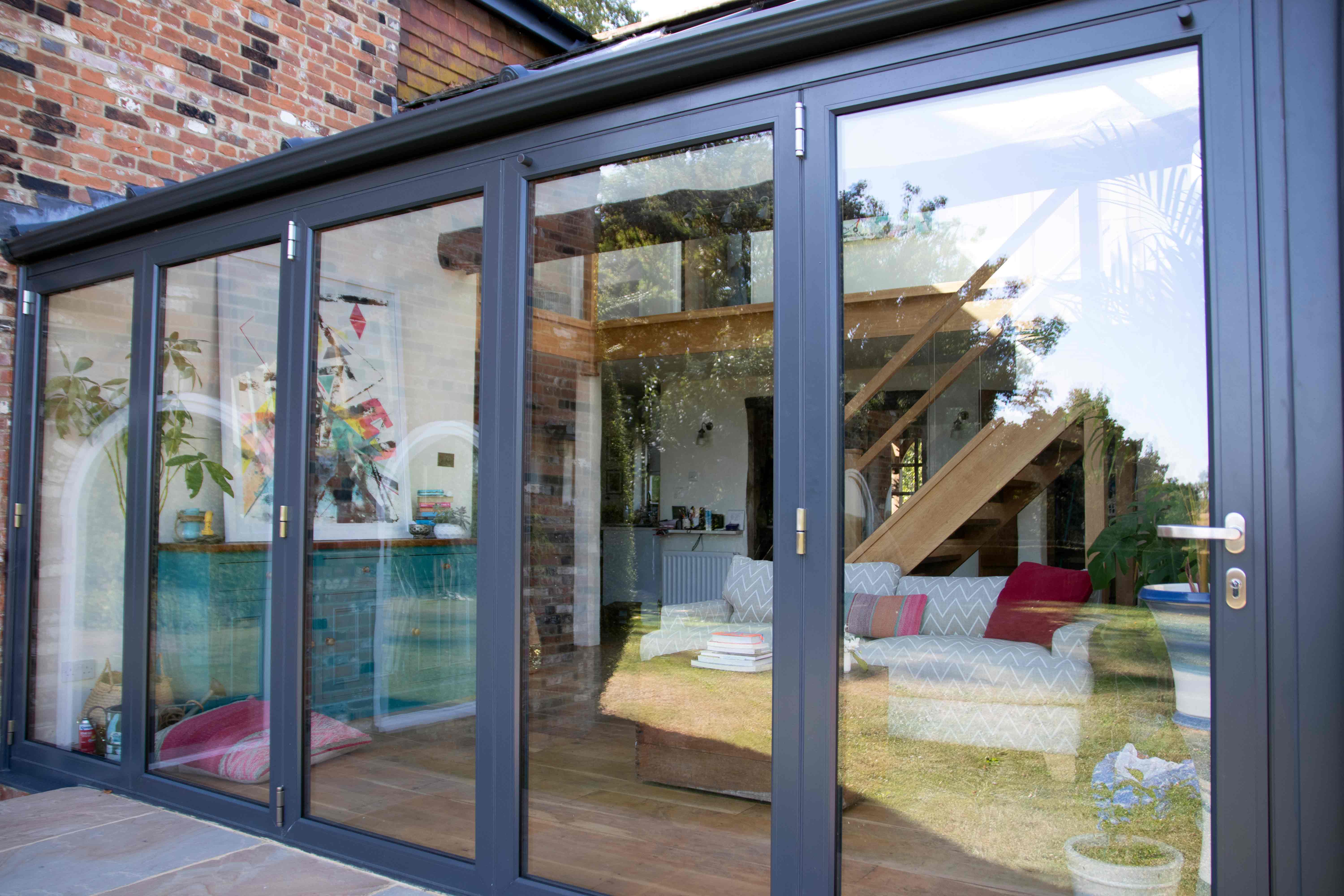 The homeowners whose property we transformed had previously heard about Abbey Windows and the excellent renovations we had done previously, and so they got in touch with us to make their dream home a reality. As a trusted local company with a commitment to providing the very best home improvements on the market, we were the ideal choice for them.
If you, too, are looking to improve your home with the help of a friendly expert team, look no further than Abbey Windows! Start planning your latest home improvement today with the use of our intuitive online quote engine. Simply enter your bespoke specifications and you'll receive a personalised cost instantly.
Alternatively, you can send us a message or call our team on 01189 566 866. We will be happy to answer any questions you might have about your planned home improvement project.