Conservatory Roof Replacement, Reading
If you have a conservatory that's underperforming, there's no need to start from scratch.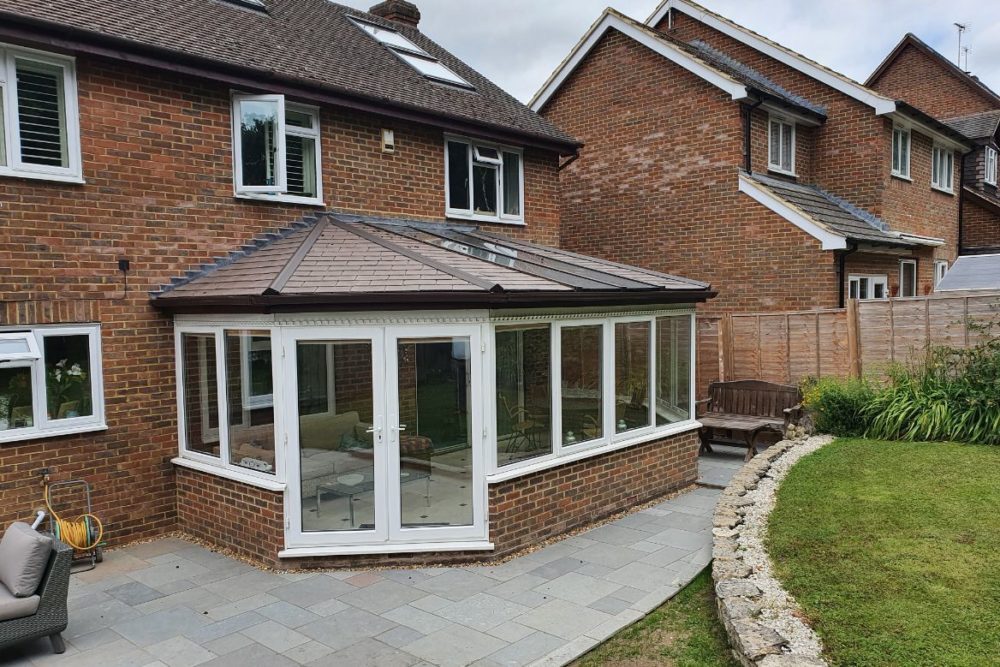 You can improve the style and performance of your extra living space when you choose a replacement roof to completely transform its appeal. That's exactly what our recent customer in Reading opted for when they got in touch with us.
There are so many ways to use a conservatory, so you want to make sure you have all the options available to you without any limitations. If you've designed your dream extra lounge, social hub or relaxing retreat, the last thing you want to find it a draughty, leaky room that is as poorly performing as it is unwelcoming for friends, loved ones and yourself.
That's why our valued customer came to Abbey Windows to help their home achieve its full potential as they wanted for it all along. With our experience, it was a simple and cost-effective task to replace the existing roof and enhance its style and appeal.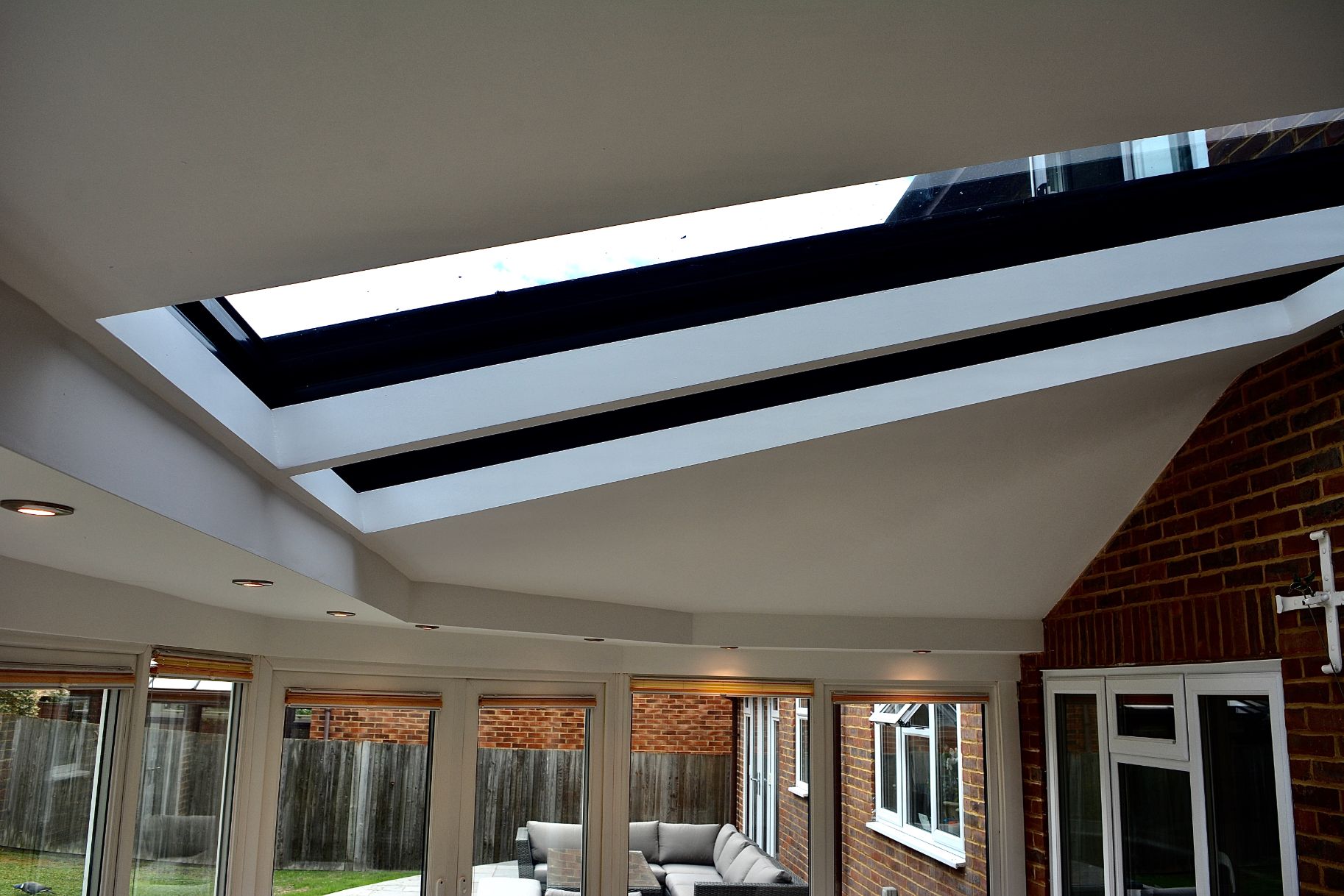 As part of our commitment to bringing the finest products to our customers, we work with market-leading names in the industry to bring their superior installations to you. We're proud to work with Ultraframe to install their stunning replacement conservatory roofs in Reading, Basingstoke and the surrounding areas.
For this customer, they needed a high-performance replacement conservatory roof that would stand the test of time far better than their previous product would, while also improving its aesthetic appeal.
That's why the Ultraframe Ultra380 roof was the perfect choice. It's easy to install and delivers exceptional performance all year round. Abbey's expert team fitted this new roof in just three days. It couldn't be simpler to get your home looking and feeling exactly the way you want, thanks to our superior products, expertly fitted.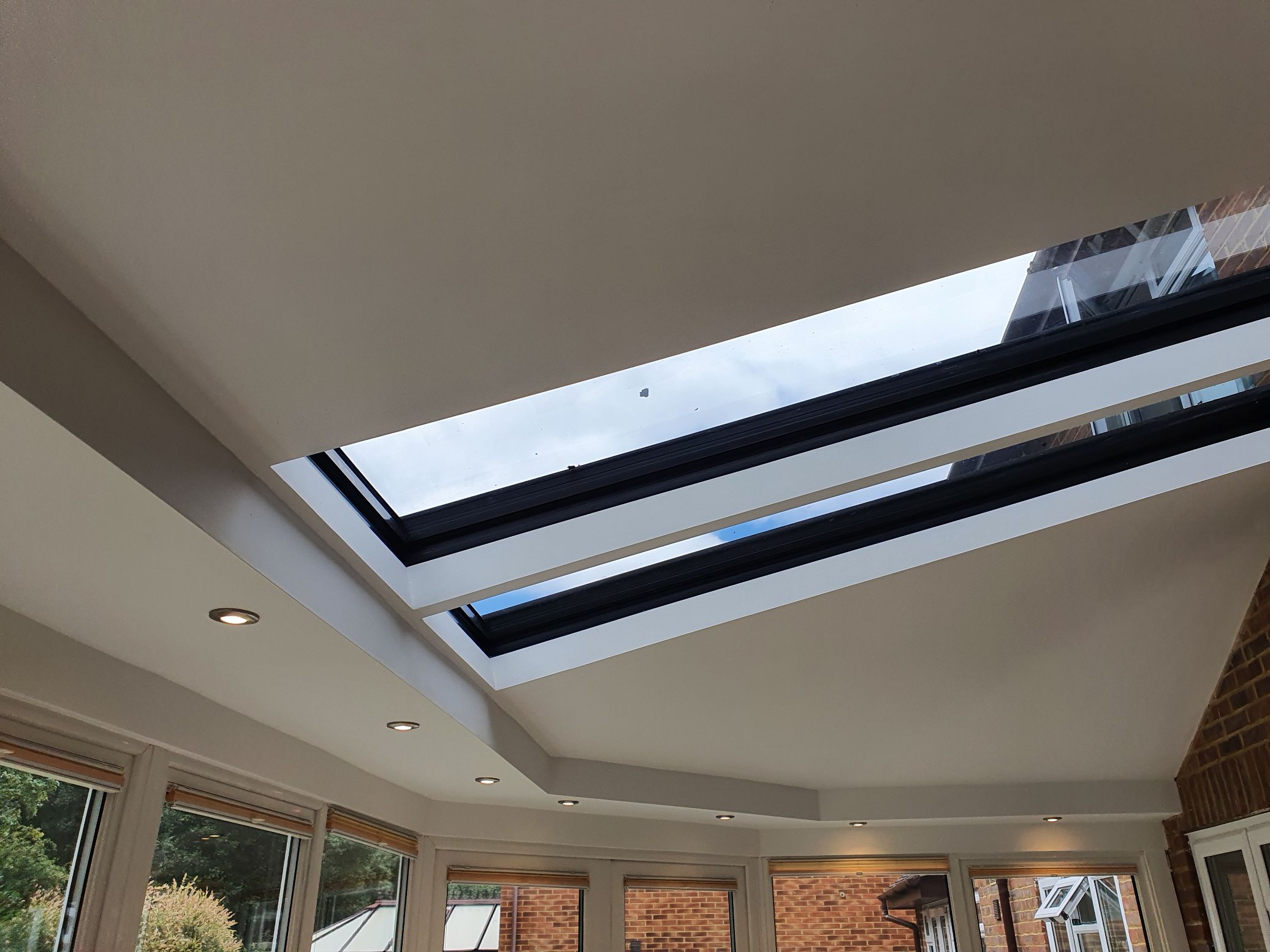 With the initial installation completed in such an impressively short space of time, there was plenty of time left for the follow-up teams to enter the scene and set to work. The previous conservatory roof was letting in draughts and leaking water, creating an unpleasant place to be. The new Ultra380 roof sorted this problem – and offered so much more besides.
In this case, our customer was able to customise their new conservatory roof system to create the appealing and inviting room they always wanted. One of the most popular uses for a conservatory is as a thriving social space for friends and family all year round. As such, at the installation here, we installed striking spotlights to set the mood and create a welcoming ambience. There were fitted into the internal pelmet and added an eye-catching finishing touch.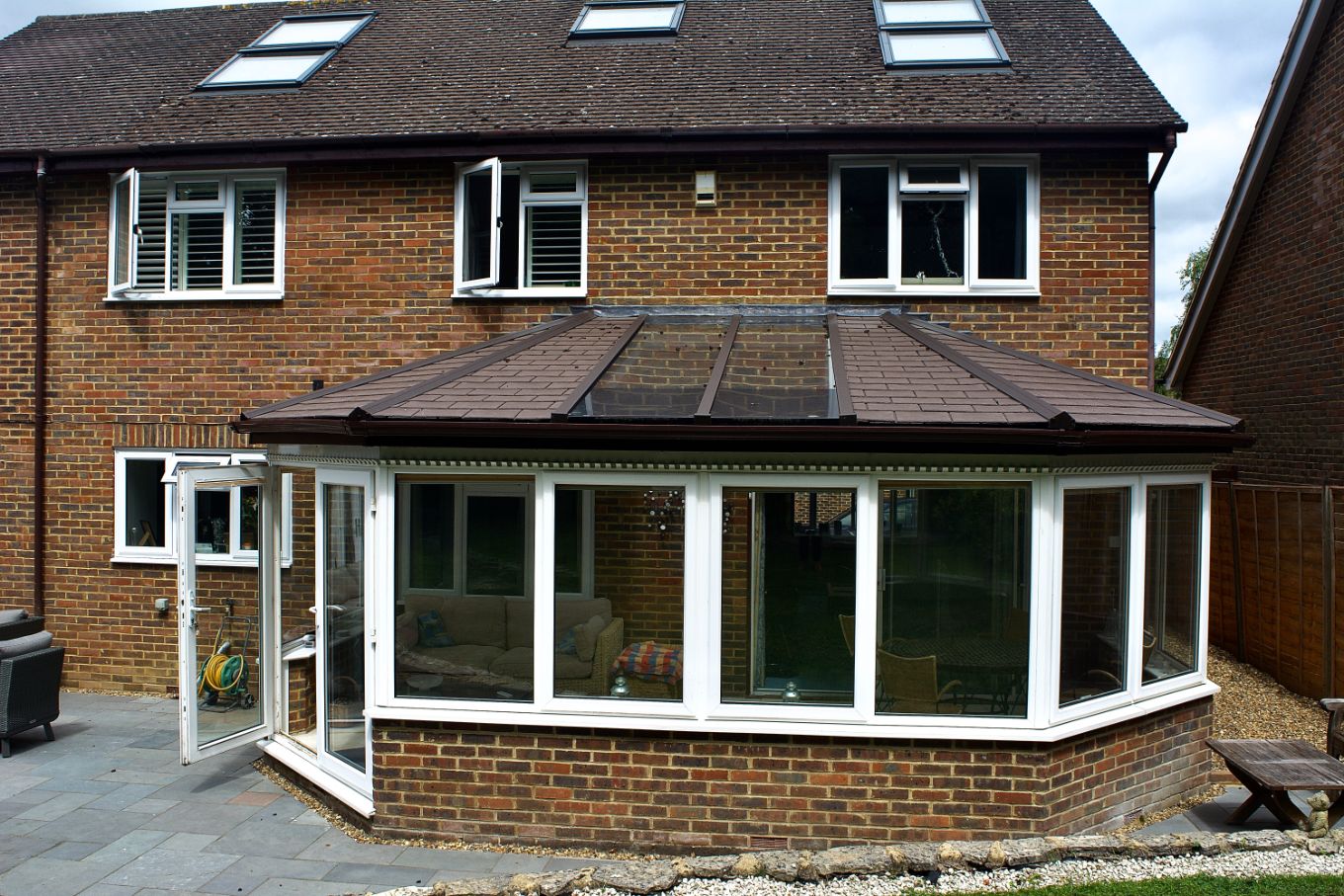 Once the new Ultra380 roof was installed, the homeowner noticed a vast difference right away, with improvements across the board. Where their space was previously dark and cold and winter and far too hot in summer, now it is inviting all year round.
This impressive result was achieved with the addition of cleverly integrated glass panels that filled the space with an influx of natural light. This makes it look much brighter and therefore feel bigger as a result, giving their conservatory a new lease of life in every sense.
With glazing such an integral part of a conservatory, it's vital to get the right glass panels and for them to be expertly installed in order to guarantee the exceptional results you deserve. Thanks to outstanding U-values, our renewed conservatory is warm in the winter and cool in the summer, so every customer can make the most of their investment and this true home improvement.
When we completed work on this stunning and high-performance replacement conservatory roof, it was signed off by the local authority building control department and was overseen by this body throughout the process. This reassured the customer that not only was this a high-quality installation, but it was also going to add considerable value to their home.
If you want to make the most of your home's potential and exceed expectations, why not get in touch with Abbey Windows? Are you feeling inspired by this conservatory roof replacement and renovation? We can complete the same or similar project for you to our exceptionally high standards.
It couldn't be simpler to find out about our replacement roofs, just as this customer did. You can receive a competitive online quote instantly by entering your specifications. What's more, if you want to talk about your options, you can call our team on 0118 956 6866 or complete our online contact form.