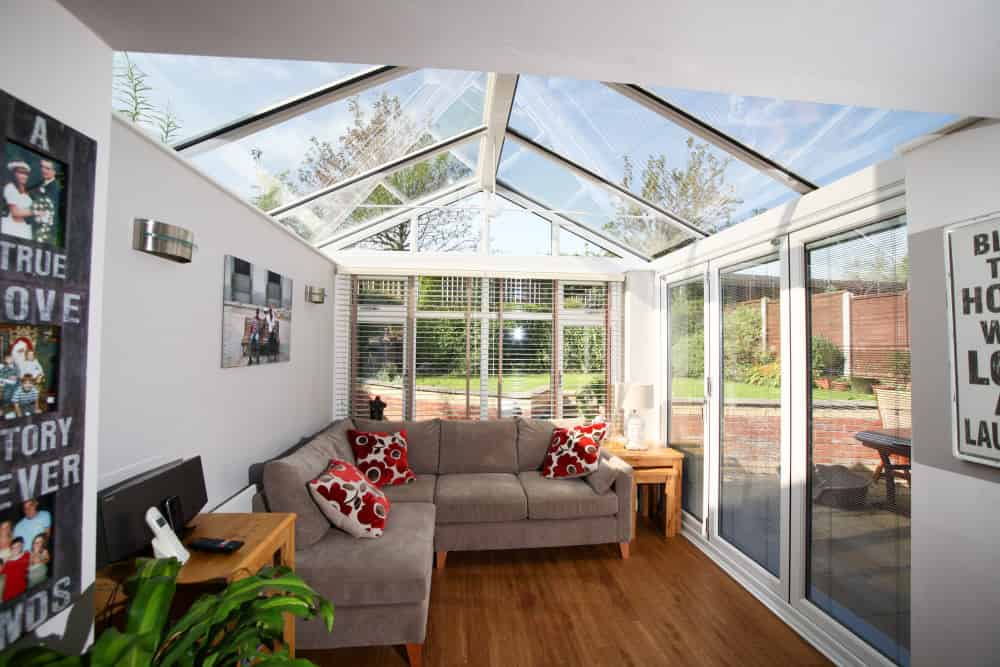 Glass roof replacement carried out for a Reading family by the Abbey Windows double glazing team.
This Reading home was built in the 1970's. Whilst th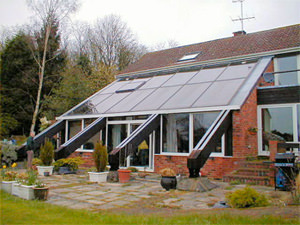 e futuristic glazed area is well constructed, the owners were experiencing misting to the glass units (as they condensated between the glass).
Some years before, the Reading family had also experienced problems with leaks and draining rainwater. Abbey designed and installed a new bespoke gutter system to overcome the problem.
The owners got in touch with Abbey and sought advice as to how to overcome the problem of misted glass and perhaps use the opportunity to increase insulation at the same time.
Each unit is 1.6m x 2.8m and we used a specialised crane to lift out the old broken down units and install the new double glazed units. We used Planitherm Total + toughened safety glass with argon gas to the underside. The top pane is a solar reflective glass with self cleaning properties.
Our customers have commented that the room beneath holds substantially more heat in the winter whilst also being cooler in the summer months. The insulation is now almost three times better due to the use of modern, energy-efficient glass and enables a clear, South-facing view over miles of countryside.