Irish Oak Casement Window Installation, Reading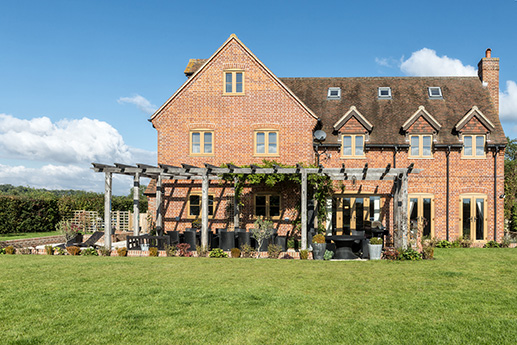 A family in Reading were tackling old oak windows that were letting in cold draughts, making their home uncomfortable to live in.
Having used modern uPVC materials in their homes prior to this, they knew the benefits they could obtain with this material.
With a specific vision in mind, they were able to browse through a variety of windows and frames, choosing the customisation options relevant to them.
The family was able to find the perfect windows for them that helped to retain the heat inside their home, making it a more comfortable place for them to live.
---
Old Oak Windows
The occupants of a beautifully constructed home quickly realised that their traditional oak windows were not as insulating as they'd hoped.
With the prior use of modern materials in their windows, they understood the benefits of using uPVC in their home, helping to make it a more comfortable environment.
Wanting to keep the traditional look of their home, they were able to find the perfect windows from our wide array of choices at Abbey Windows.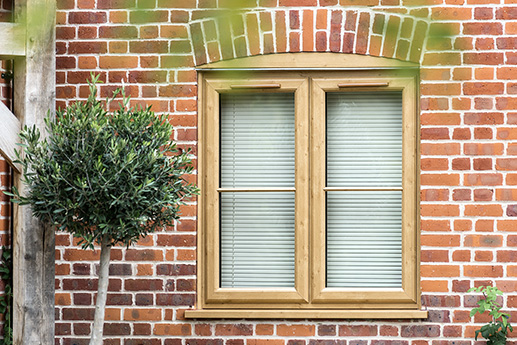 ---
Abbey Windows Solution – Irish Oak Casement Window
Abbey Windows were on hand to provide the perfect solution to this family's window troubles. They provided them with a range of alternatives that were fully customisable.
The family chose a stunning Irish Oak uPVC casement window, guaranteed to make their home more insulated and thermally efficient than before, keeping them warm and comfortable.
Abbey Windows were proud to provide the Reading family with a stunning set of windows that blended seamlessly into the beautiful architecture.
---
Irish Oak Casement Windows
The Irish Oak casement windows the family chose were perfect for customising, making sure it adhered to their design needs.
All Irish Oak casement windows are low maintenance, needing a regular wipe to keep them looking and feeling clean and new.
Ideal for summer days and wintery nights, this set of windows are guaranteed to make your home eco-friendlier by keeping your home thermally efficient.
Unique properties found in the materials used means that they are entirely recyclable, giving you peace of mind. Do something great for the environment by installing Irish Oak casement windows.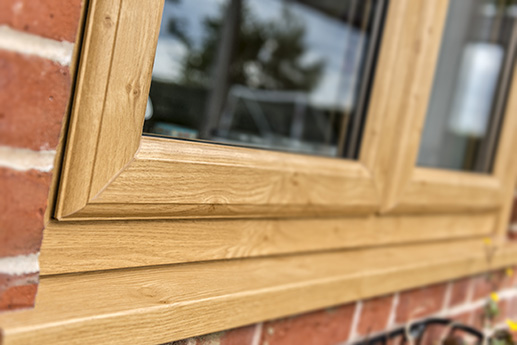 ---
Abbey Windows Irish Oak Casement Windows – The Verdict
This family was looking for windows that complemented the style of their home, blending seamlessly into its stunning architecture whilst making sure their home is kept warm and insulated all year round.
With the help of Abbey Windows, they were able to find the perfect set of casement windows that not only increased their thermal efficiency but also made sure their home is protected against the harshest weather conditions.
With their vision of modern materials coupled with thermally efficient properties in mind, we were able to install windows that are ideal for keeping their home looking and feeling its best. The windows we offered are of the highest-quality.
These low-maintenance, high-performance windows are guaranteed to last for many years, which means they will not have to replace them regularly. The family in Reading were delighted with the Irish Oak casement windows, making this a huge success!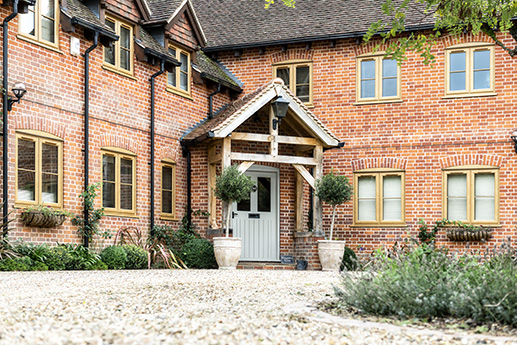 ---
Get in Touch
To find out more about the range of high-quality Irish Oak casement windows we offer, get in touch today.
Call us on 0118 956 6866 to talk to a member of our highly skilled team today. We will be happy to answer any questions you have in detail.
We are on hand to give you tailored advice best suited to your situation. If you don't want to call us, send us an email to [email protected]
Or use our online contact form to send us an email. We will be happy to get back to you, giving you a call back at a time that suits you.
Alternatively, use our cleverly designed online quoting engine. Made to give you a true estimate of your desired windows, the generator will take into account your preferred customisation options.