Aluminium Roof Lantern Installation Reading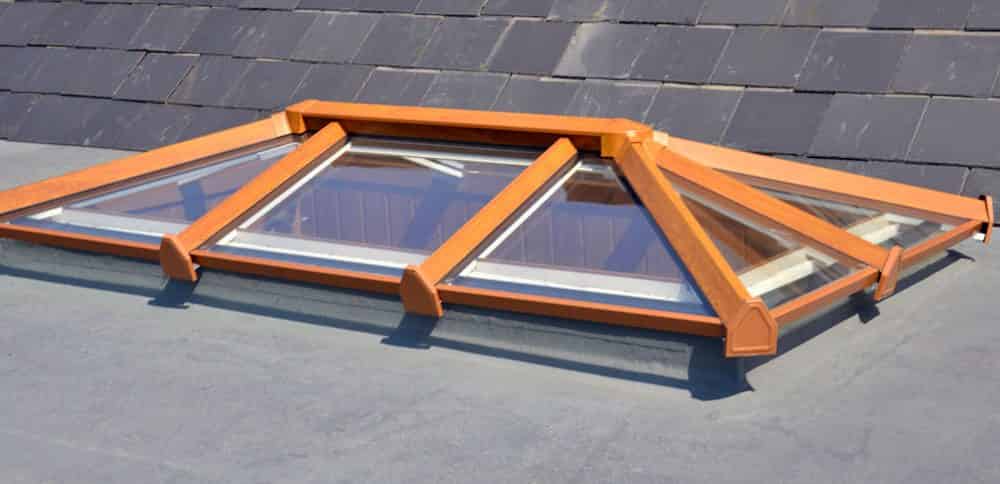 Stunning Aluminium Roof Lantern Installation in Reading
Welcome to Abbey Windows, proud installers of fantastic aluminium roof lantern solutions in Reading. We supply and install made-to-measure aluminium roof lanterns, taking away any stress.
Abbey Windows delivers roof lantern installation on time and to budget, ensuring all customers in Reading are happy with our service. Our aluminium roof lanterns provide a picturesque and high-performance feature for any home, regardless of space.
We offer several size configurations for your roof lanterns, perfectly tailored to your needs. Our aluminium roof lanterns offer a sleek profile, providing exceptional sightlines for greater glazed areas.
New Roof Lantern Installation
Abbey Windows is happy to attend to a variety of aluminium roof lantern installations, including conservatories, orangeries, and other extensions. These provide exceptional roofs for bedrooms, bathrooms, kitchens and living rooms, as they provide a maximum headspace, increased light exposure, and warmth.
Our customer Mr Walker who lives in Reading felt that he needed something more from his living space, as there was limited light and a small area for him to use. Since installing new aluminium roof lanterns, he has experienced new levels of performance, allowing him to conduct his daily activities in peace and quiet. Our soundproof, illuminating aluminium roof lanterns can transform a space into a enjoyable, functional area for parties, work, and anything else.
He carefully chose a white decorative finish for his aluminium lantern roof, accompanied by clear glazed panes for a classic appearance that complemented his home. He wanted the contemporary performance of new roof lantern installation, however, did not want to lose the character of his property.
The rectangular roof lantern is spotless in design and performance. Sitting back in his chair, he can enjoy the warm sunshine everyday with an automatic air vent and during the colder months, the air vent turns off as the room temperature cools down.
Our energy-efficient glazed panes store heat inside the room, therefore a roof lantern makes a massive difference where extensions are used for prolonged periods. You can reduce reliance on your central heating systems, keeping your energy bills stable and also reducing your carbon footprint.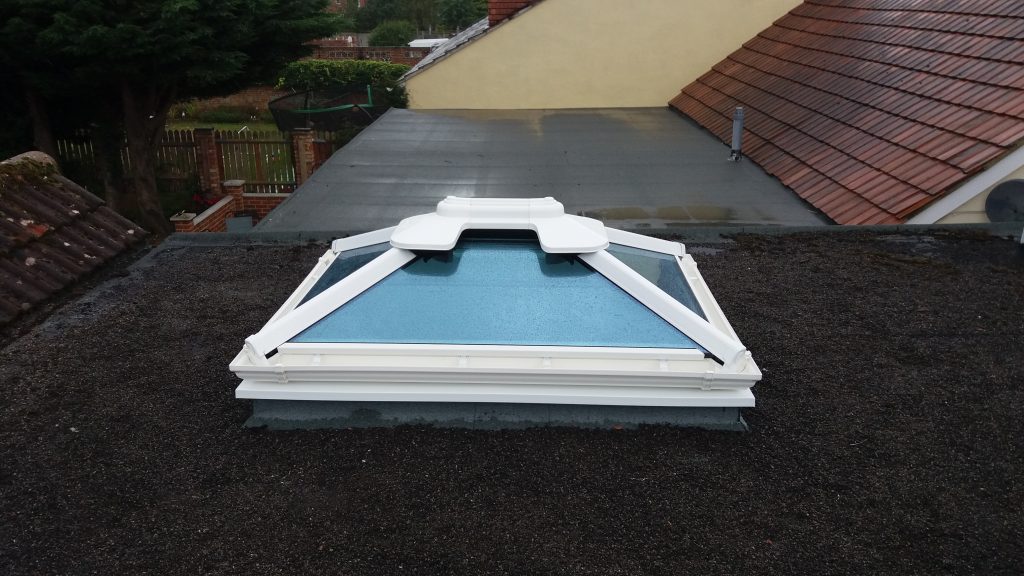 High-Quality Roof Lantern
Our Ultra frame roof lanterns are built from premium aluminium, ensuring our solutions are both sustainable and durable. Aluminium is 100% recyclable, however, we only use the highest-grade materials to formulate high-quality aluminium roof lanterns in Reading.
Whereas before Mr Walker felt cold draughts during the night and spent cold evenings in the dimly lit space whilst noisy traffic drove past his home in Reading, he now cherishes his living extension more so than ever before.
Stars now shine above his home, which he enjoys with the comfort of a good book, yet the thermally-efficient roof keeps the cold weather outside so that he can dress appropriately in his own home.
Mr Walker did not know about Abbey Windows until a friend neighbour referred him to us, he then contributed great photos of his new roof extension towards. We are thankful for Mr Walker's custom as with all our clients in Reading.
He learnt that his extension could be conditioned to offer high thermal-performance and provide efficient lighting in an eco-friendly manner. Furthermore, when he realised this would be more cost-effective than having a new extension built or even moving home, he was pleased with our service here at Abbey Windows.
High-quality roof lanterns create more space by expanding the vertical dimensions of your extensions, which is filled with light during the day, and a starlit sky during the night.
Durable Aluminium Roof Lanterns
Mr Walker was stunned when he learnt roof lanterns were highly-durable, as from pictures what he saw was sheerly glass design. However, we use high-quality double glazed units to install aluminium roof lanterns, and incorporate a compact, weather aluminium profile to ensure high-performance.
Its high-grade Ultra frame profile is incredibly robust, and with our expert installations, your roof lantern shall protect your home thoroughly from inclement weather and from unwanted visitors.
Our roof lantern designs are constructed from materials designed to counteract the force of strong winds and storms. However, its quality aluminium profile is beautifully manufactured to provide long-lasting aesthetics. Its contemporary bars may be accompanied by a durable coating from any of our high-quality colours. Mr Walker opted for our dual colour option, allowing him to have black bars for the exterior, and white for the interior.
Abbey Windows ensures your roof lantern provides a fixed solution for your home, so that you are pleased with its performance for decades.
Roof Lantern Prices
Please use our online quoting engine to attain an affordable price on roof lanterns in Ready today. Mr Walker did so and found that we offer competitive prices on the design of his choice.
Please give us a call on 0118 956 6866 for more information about our competitive prices, or request a callback using our online contact page.