Aluminium Bi-Fold Door Installation Wokingham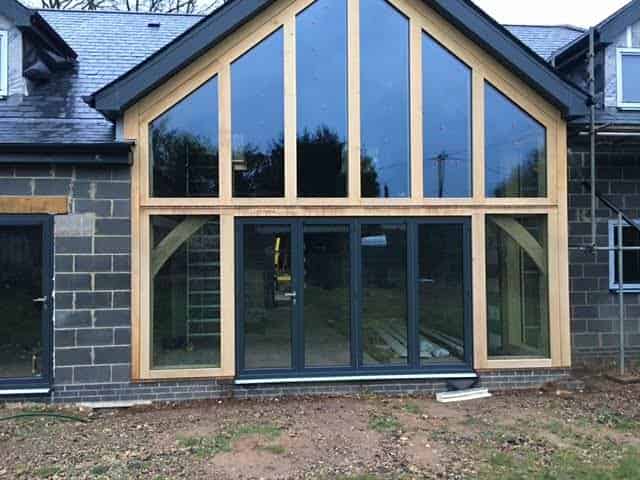 Beautiful aluminium door installation by Abbey Windows
Abbey Windows have recently completed a fantastic Bi-Fold Door installation in Wokingham, featuring our superb Bi-Fold Doors. It can be difficult to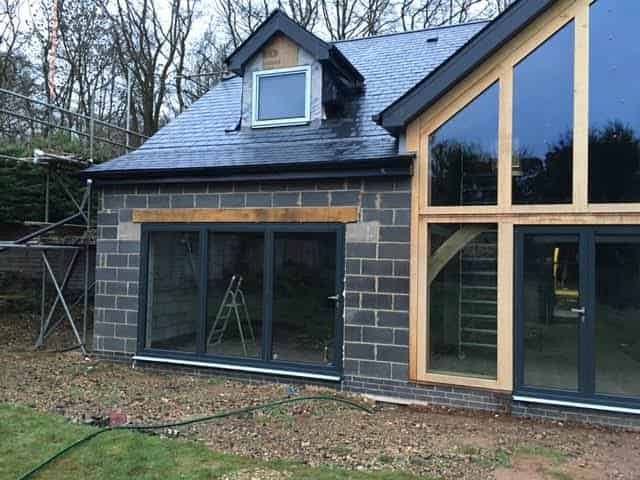 bring light into your Wokingham home all year round – our beautiful aluminium Bi-Fold Doors offer an exquisite solution to this problem.
Using robust aluminium bi-fold doors from Origin we've created a robust, stunning design that will perfectly enhance the specific personality of your Wokingham property.
Transformation
Combining our beautiful aluminium bi-folding doors with a stunning timber gable-end design, our customers made a fantastic transformation to their Wokingham property. Here at Abbey Windows we believe it's easy to combine different materials to benefit from multiple functionalities and create a statement aesthetic for your Wokingham home.
Using a gable-ended timber design, our Wokingham customers have hugely increased the influx or natural light into their property, which will give an airy effect to their home while evoking the illusion of space. Perfect for opening up your home, they'll be able to host those welcoming summer parties they've always dreamed of!
High Security Design
Security is always a high priority for our customers, which is why we recommended our unbeatable aluminium Bi-Fold Doors from Origin. Safety is paramount to Abbey Windows, which is why we've chosen a design that will provide safety and comfort to your family and most importantly your children.
Aluminium is an incredibly robust material, which in itself will keep our Wokingham customers much safer. They will also benefit from heightened weather resistance – a blessing due to the somewhat unpredictable British weather!
Featuring finger safe gaskets to prevent trapping, our aluminium Bi-Fold Doors are perfect for protecting your little ones, and we can also provide low threshold designs for optimum easy access. Strong magnets are an optional extra, which are great for keeping the bi-fold doors in place to stop them from slamming.
How to Achieve a Beautiful Aesthetic
Our Wokingham customers have beautifully connected their home and garden, and have chosen a striking design and colour scheme that enhances th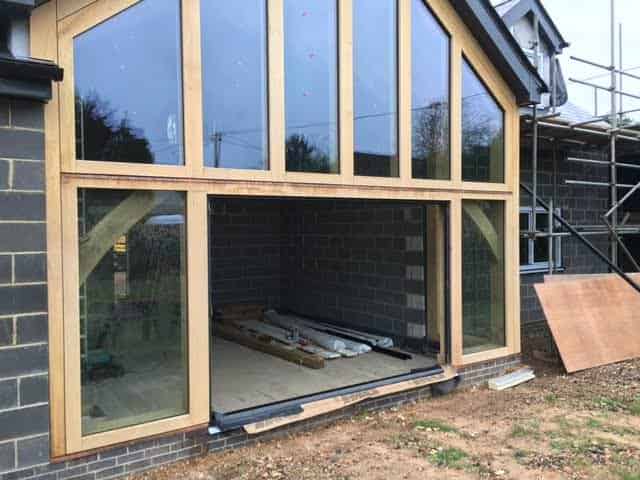 eir home perfectly. Using a unique free-glide roller system, they have achieved effortless operation and smooth functionality, effortlessly joining their living space to the outside area.
Choosing the spectacular anthracite grey with chrome furnishings, their Wokingham home has been dramatically modernized, while in keeping with the sophisticated grey brickwork of their property.
The customers in question opted two different fold configurations; with one set of doors have three panels and the other set having four panels. It's easy to design bi-fold doors to suit your Wokingham home, and we offer a range of opening, folding and sliding configurations.
Aluminium Bi-Fold Doors Prices
Feeling inspired by our Wokingham customers? Here at Abbey Windows we offer incredibly competitive prices for our aluminium bi-fold doors, without sacrificing design and important security benefits.
Get in touch today on 0118 956 6866 for fantastic aluminium door prices in Wokingham – we're always happy to chat about your design ideas and specifications.
Alternatively, fill in our simple online contact form. You'll receive a quick reply from our friendly team who will be happy to talk you through our simple installation process.