French Doors and Sash Window Installation Wokingham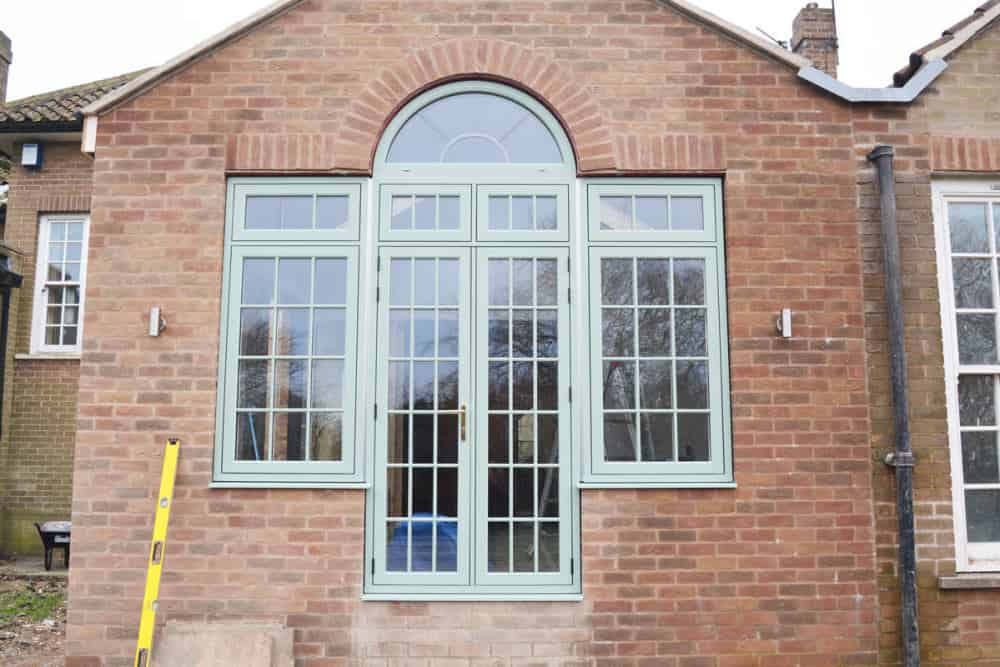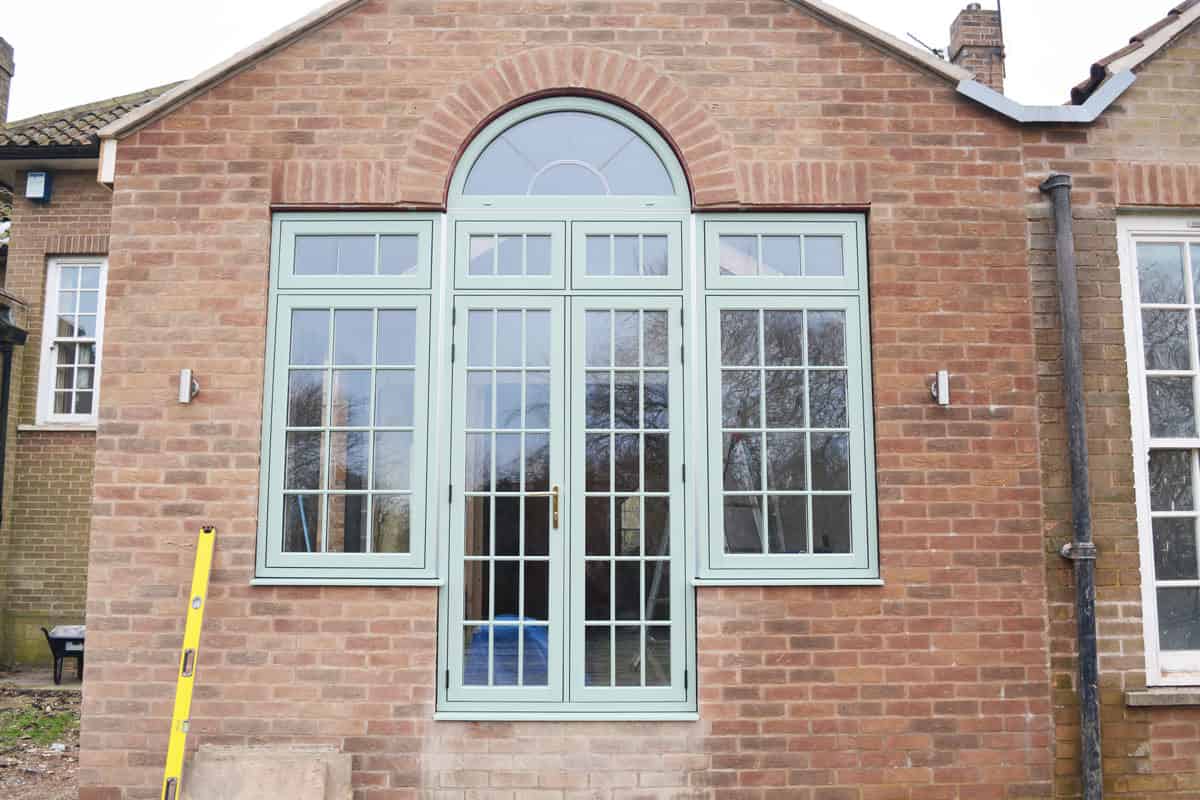 Beautiful Extension with French Doors and Flush Sash Windows carried out by the expert Abbey Windows installations team.
Our Wokingham customers wished for more space out the back of their property, as they were looking for a bigger area for their children to play in but they really weren't keen on the idea of moving house.
They opted for an extension to solve this problem, complete with large flush sash windows and Liniar French doors to the rear of the property. They also decided on some glass windows within the roof to let in more light.
Keen to get started, the Abbey Windows installations team paid our Wokingham customers a visit to take measurements and ensure the customers were happy with the double glazed windows and doors they had chosen.
Flush Sash Windows
The family chose our ever popular Flush Casement Windows for the rear of the new extension. Flush sash windows are the latest exciting development from Liniar, offering the realism of a traditional pre-1932 timber window combined with 21st century thermal benefits.
Many property owners require a traditional timber window frame, sometimes due to planning or environmental restrictions. Liniar saw the need to develop a casement window frame that would fit into any property where the sash fitted flush into the frame – and which could be foiled to look like traditional timber or to offer a sleek, contemporary finish.
Opting for the beautiful 'Chartwell Green' foil finish, our Wokingham family went for a classic finish with a pop of colour. Available in a range of colours, our Flush Casement Windows can be designed to suit all kinds of Wokingham homes.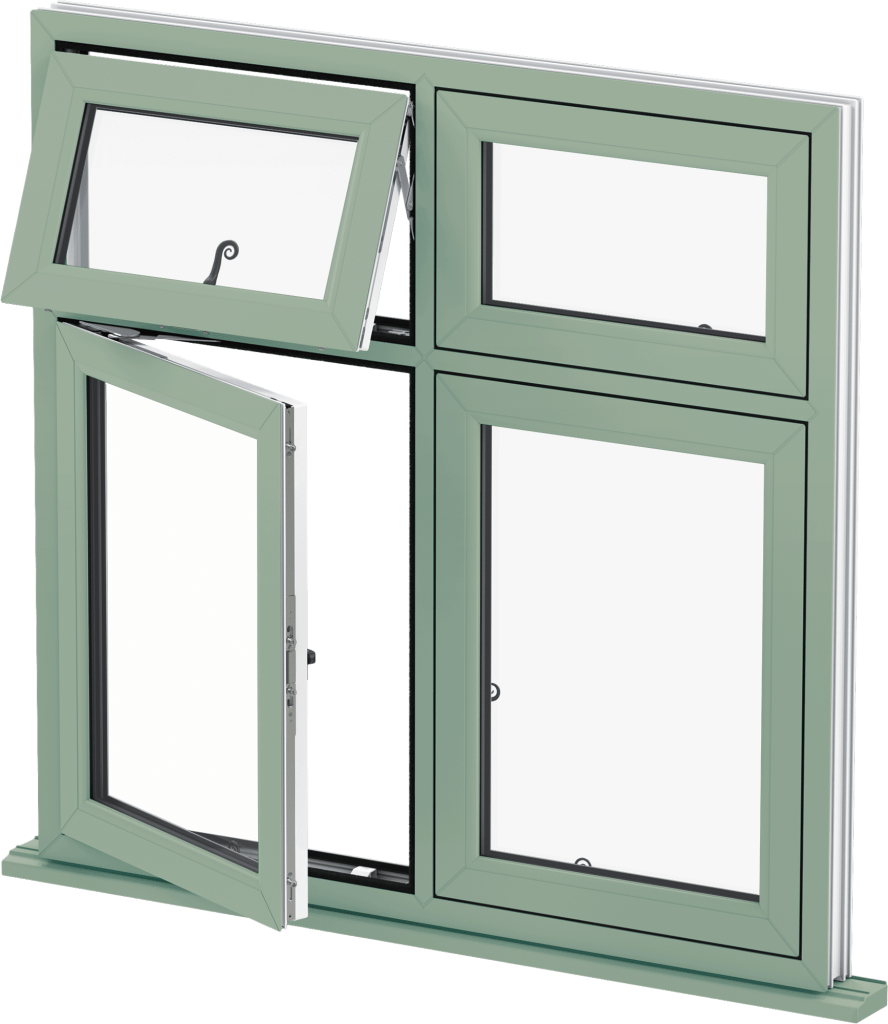 French Doors
Choosing a set of uPVC French Doors for the rear of the property, our customers were looking to bring light and the illusion of space to their Wokingham property.
They chose a matching 'Chartwell Green' to complement the windows, and wanted to create a seamless connection between their home and the outside world.
Our uPVC French Doors are an excellent addition to an extension, as well as conservatories or living rooms.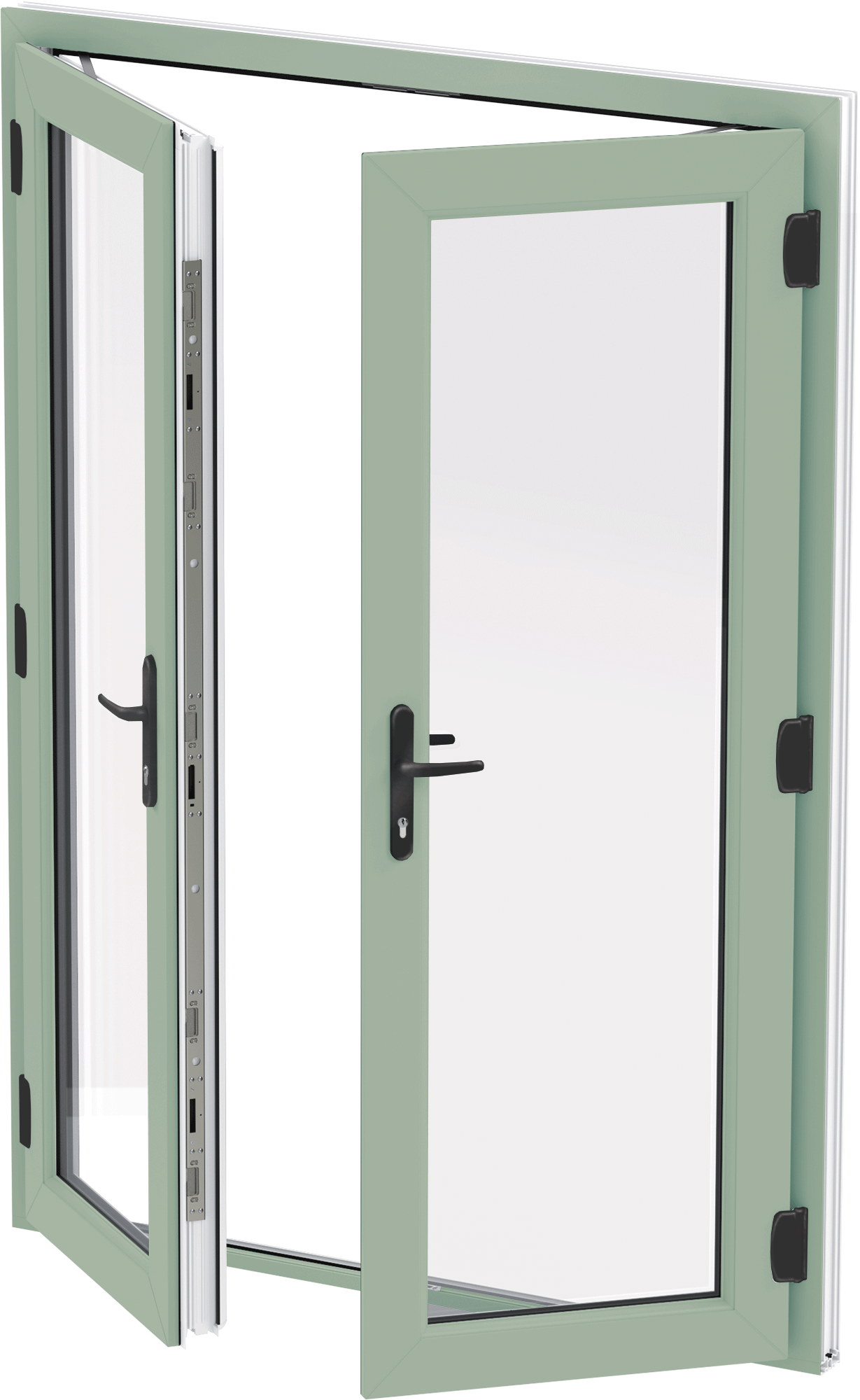 Quick Installation Process
Once our customers had decided on their double glazed windows and doors, the Abbey Windows installation team got straight to work.
Famous for quick installations that are always of high quality, our team worked very quickly with care and consideration not to impact on our customer's daily lives.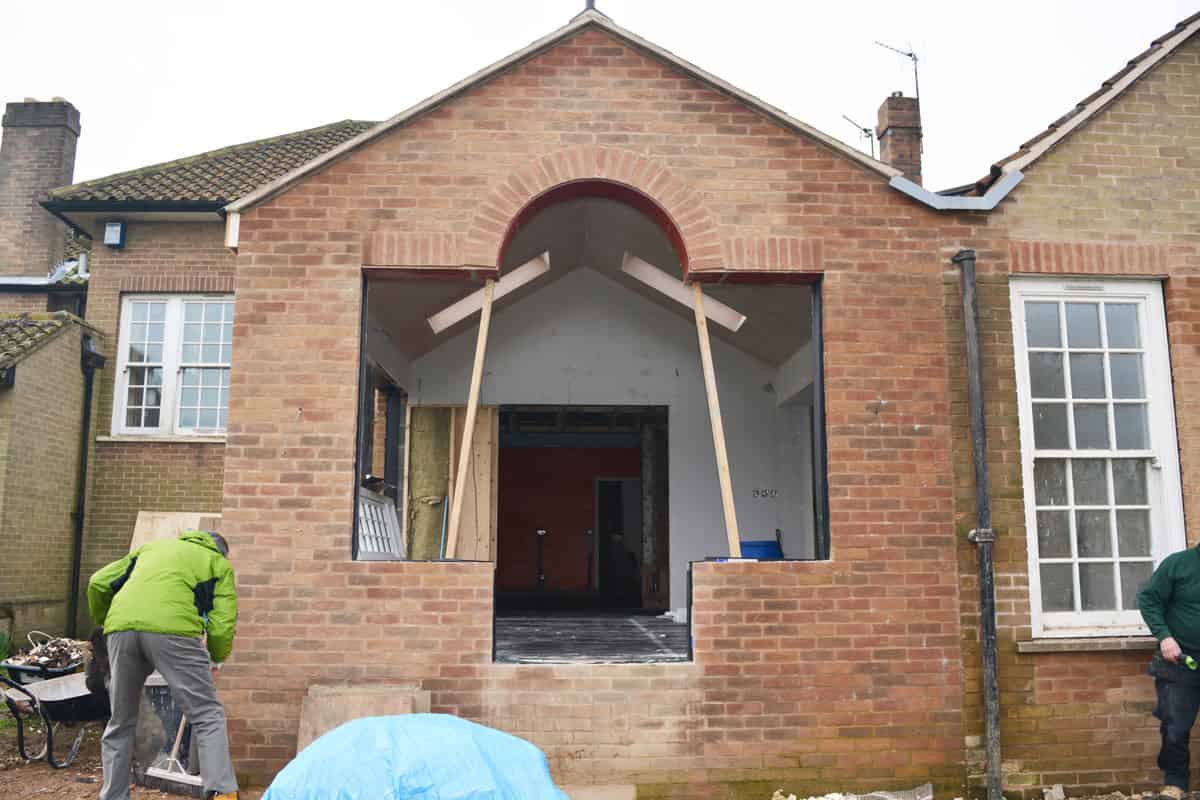 Happy Customers
Our customers were incredibly happy with the installations, and are very pleased they now have a bigger area to relax in that their children can use as a play room all year round.
They're pleased to have added value to their Wokingham property in case they decide to move in the coming years, and will certainly return to Abbey Windows for any future installations or home improvements they may have.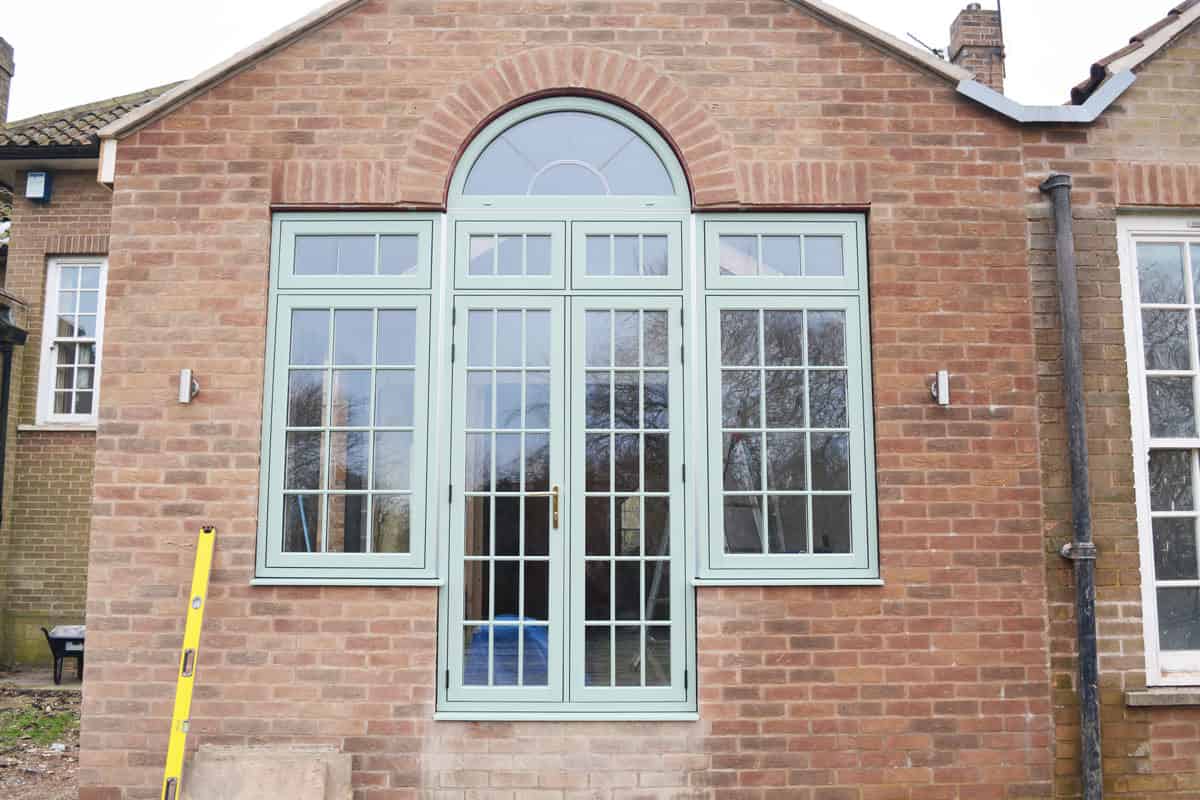 Double Glazing Prices in Wokingham
If you're looking to add value to your home with our beautiful double glazed windows and doors, start your instant online quote today. It's easy to input your measurements and obtain competitive double glazing prices in Wokingham.
For more information on our beautiful double glazing products, give us a call on 0118 956 6866 or complete our online contact form. We'd be delighted to assist you in your latest Wokingham home improvements.