Front Door Installation Wokingham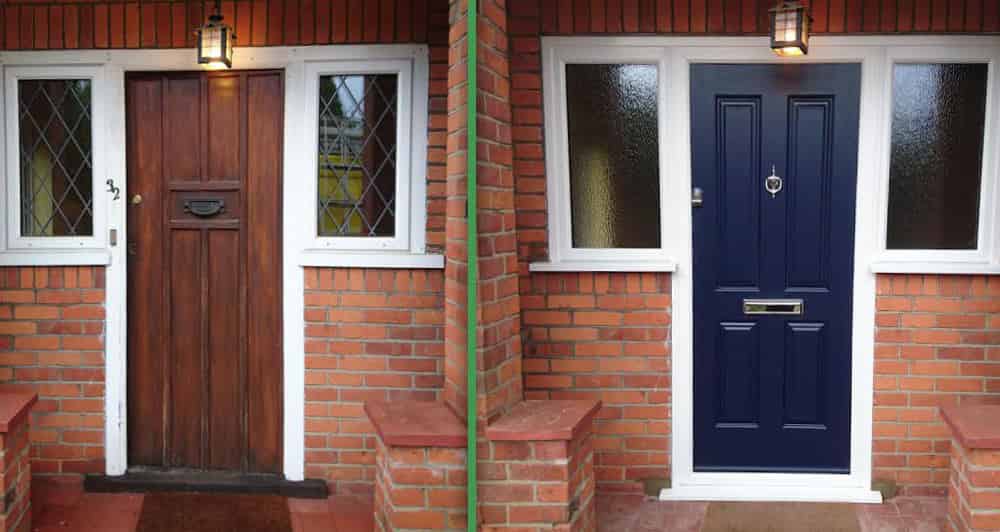 Front Door Installation, Wokingham
Rocal Endurance Composite Door installation carried out in Reading by The Abbey Windows Team
Abbey Windows recently installed an excellent composite door for a couple in Wokingham, whose existing wooden door was outdated in both aesthetics and functionality.
While wooden doors add classic values to Wokingham properties, there is much to be desired when it comes to the more important benefits, such as home security measures and efficient insulation.
A beautiful new composite door has truly awakened their Wokingham property, and has brought it into the 21st century with fantastic security measures and far better thermal efficiency.
Show Room
They began their composite door journey in our fantastic show room – this is an excellent way of viewing our comprehensive range of products and trying them out before you buy. This way you can guarantee the best practicalities for your Wokingham home, and ensure perfect consistency with the existing features of your property.
Viewing our showroom also allows us to fully explain each different product and express its benefits thoroughly. The couple's neighbour had experienced an unfortunate break-in, and so were very security conscious when buying their new front door.
Upon knowing their specifications, we are able to demonstrate the most security conscious composite doors, and show how easy it is to guarantee optimum security measures. In the 21st century, we are lucky to have a vast range of security measures to choose from, which is why here at Abbey Windows we pick only the most secure locking systems for our Wokingham customers.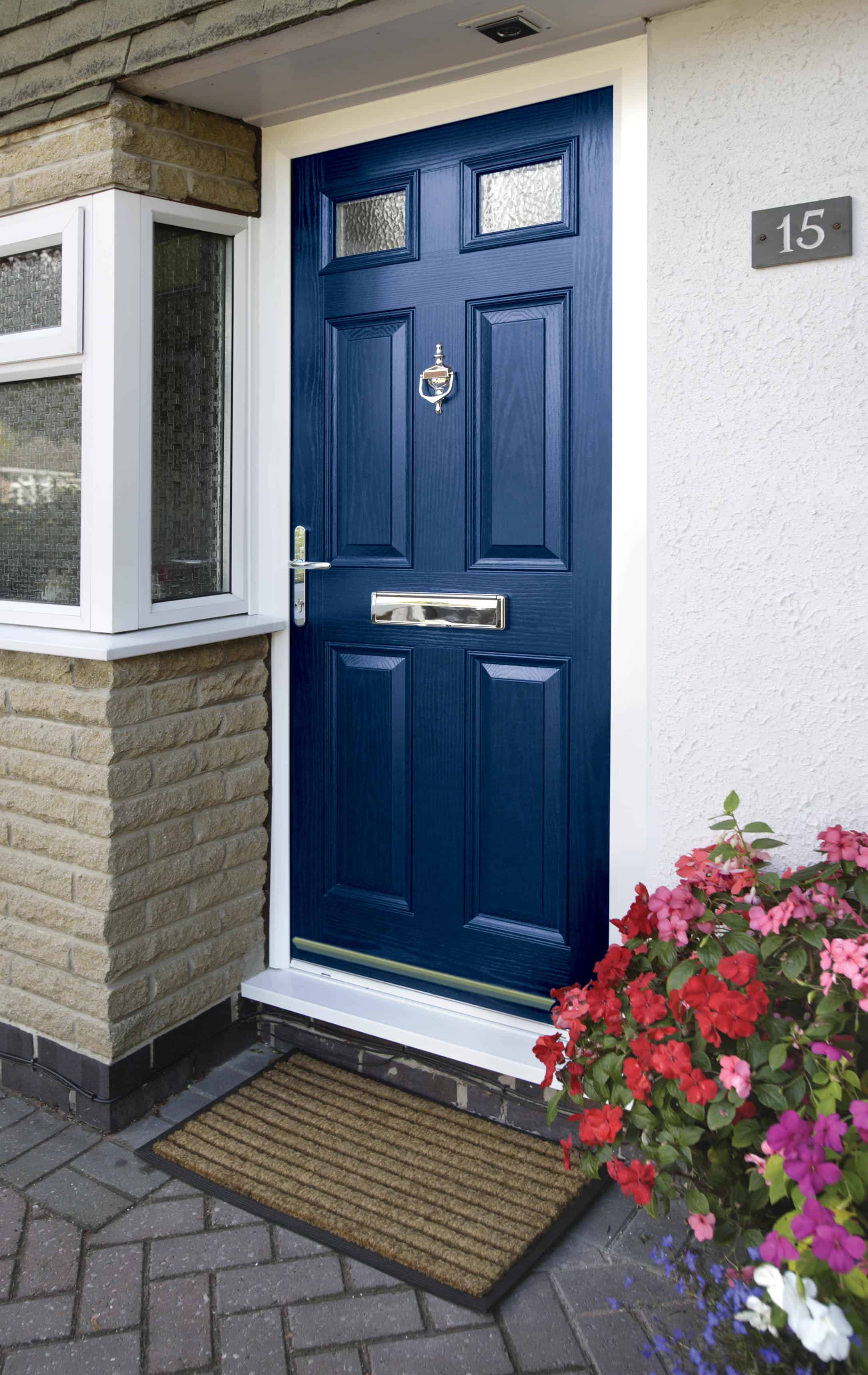 High Security
As the couple were very focused on finding a secure front door for their Wokingham property, we showed them our fantastic range of Rocal Endurance Composite Doors. These front doors are unrivalled when it comes to high security measures, yet retain the exquisite aesthetics of a classic timber door.
Designed to keep your home safe, our composite doors are designed using only Yale locking systems that are Secured by Design and the most robust materials that are made to last and retain the safety of your Wokingham home. We displayed the robust nature of our composite doors in our show room, to show how difficult it would be for someone attempted forced entry. Our customers were impressed, and make a wise decision to choose one of our fantastic composite doors.
Opting for a triple point locking mechanism for complete peace of mind, the couple have said their home feels so much more secure now with one of our superb composite doors. It's easy to create an incredibly secure front door with our excellent composite door range!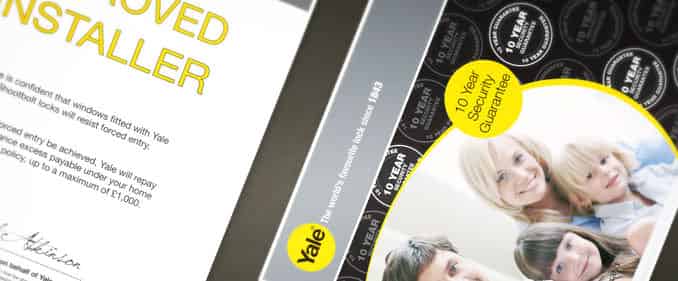 Thermal Efficiency
The couple also expressed desire for a new front door that would  keep their home warmer, as their home wasn't retaining its heat all year round. Unfortunately, classic wooden doors aren't designed to keep your property warm, unlike contemporary composite doors.
Our fantastic composite door selection is designed using a multi-chambered door outer frame uPVC profile, which is specifically designed for optimum thermal efficiency. The couple's Wokingham home is sure to be cosy and warm with their new composite door!
As well as thermally efficient, our composite doors are also incredibly eco-friendly! Manufactured in the UK to keep our carbon footprint to a minimum, our excellent composite doors are 100% lead-free and are completely recyclable. The couple's existing wooden front door had no insulation values, so they were extremely pleased to hear our composite door range would keep their home warmer for longer, even evoking a decrease in their heating bills!
Aesthetics
The couple went for a beautiful French Navy for their composite door, and kept their hallway bright with a classic white interior. We have a superb range of colours and finishes to offer, each bringing a different aesthetic to Wokingham homes.
They opted for beautiful side panels, with a frosted glass called Stippolyte, with a privacy level of four to ensure additional privacy. Available with a range of glazing options and accessories such as door knockers and letter box styles, it's easy to find the perfect new front door for your Wokingham property!
Composite Door Prices
How much would my new front door cost?
Want a robust, stunning new front door like our Wokingham couple? Get in touch today for competitive front door prices – our composite doors offer security and thermal efficiency benefits at a very cost-effective price!