Origin Bi-Fold Door Installation in Wokingham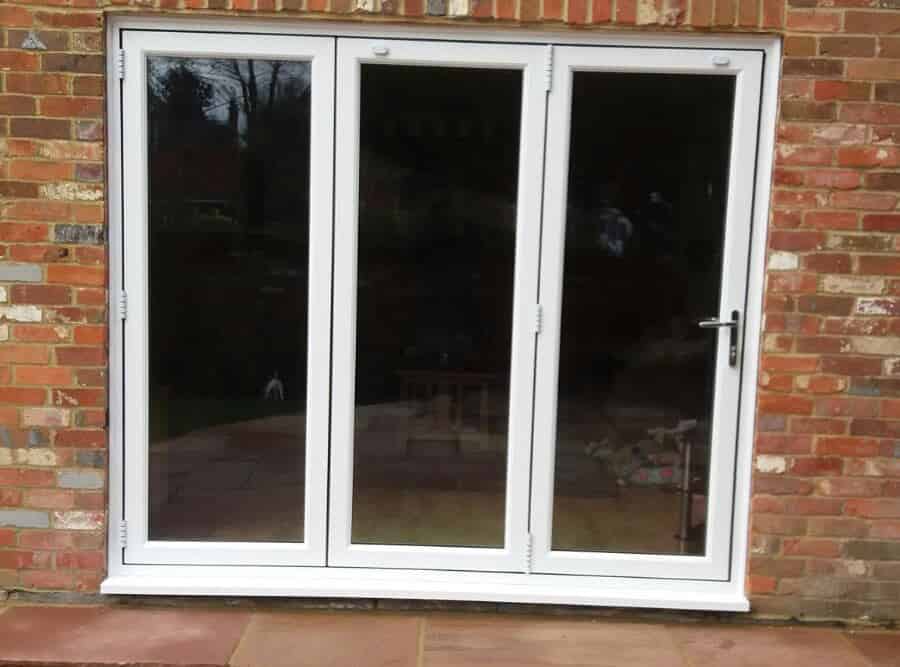 Superb Aluminium Bi-Fold Door Installation in Wokingham, carried out by the expert Abbey Windows team.
When a family in Wokingham decided to install aluminium bi-fold doors into their home in Wokingham, they wanted the best.
This is why they turned to Abbey Windows, and they were particularly impressed that Origin doors are entirely manufactured in the UK. It's a commitment we make here at Abbey, to keep our double glazed doors as energy-efficient as possible by making sure they have been manufactured in the UK.
Our Wokingham customers visited Abbey Windows showroom in Reading to see how the doors look, and to see how well the doors performed in terms of functionality.
The family have a holiday home in France and wanted a room in their UK home that welcomed in natural sunlight, and gave the home a bright, contemporary feel. They chose Abbey Windows to help create this atmosphere by designing beautiful aluminium bi-fold doors for their home.
Ultimate in Open Plan Living
With a range of fold configurations and panel styles available, it was easy for our Wokingham customers to find the perfect aluminium sliding doors for them.
The couple specified a three door set-up, where there's a main traffic door and the rest of the doors fold and slide in the same direction, creating as much space as possible.
Origin's Aluminium Bi-Folding Doors are incredibly thermally efficient, a feature that the couple were particularly looking for.
As the doors are made from high grade aluminium, the frames are manufactured to be very narrow, which means the doors provide the maximum view of the garden.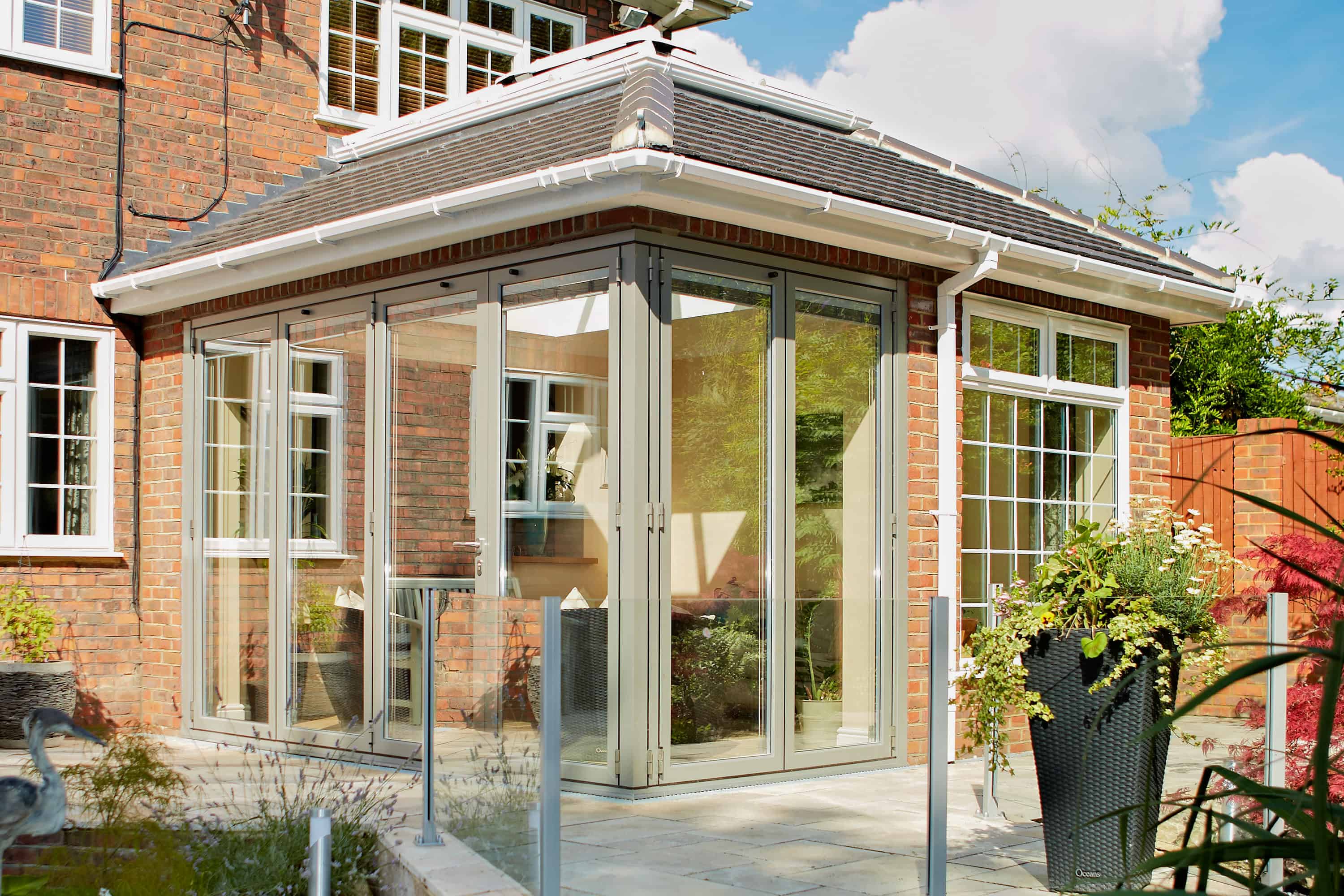 Bespoke Finish
There are multiple finishes and RAL colours available for the doors and our Wokingham customers chose a classic white fit to complement their home and to blend with the aesthetic of the existing window frames and colour. Our customers can now enjoy the garden room they always wanted.
"The whole structure of the garden room is perfect – the living area has an open plan feel so we can really enjoy our garden. It also serves as an ideal entertaining space! We love the influx of light that seems to pour in throughout the day – it reminds us of our holiday home in France.
We handed everything over to the Abbey team who went through it step by step to completion.  The opening has changed the way we view and use the house in such a positive way. It was the change we needed to fall in love with our home all over again – we certainly won't be moving any time soon!"
A Room for the Whole Family to Enjoy
The family regularly have holidays in France and the couple wanted to bring that feeling of relaxation and hospitality to their Wokingham home. The new aluminium bi-folding door extension has enabled them to do just that, by creating a unique and spacious living area for the whole family to enjoy. A fantastic feature of our Origin folding doors is that they are 'finger safe', keeping your little ones safe from trapping their fingers.
Their home certainly has the 'wow' factor as the light streams through their property, naturally drawing the eye to their beautiful open-plan garden room.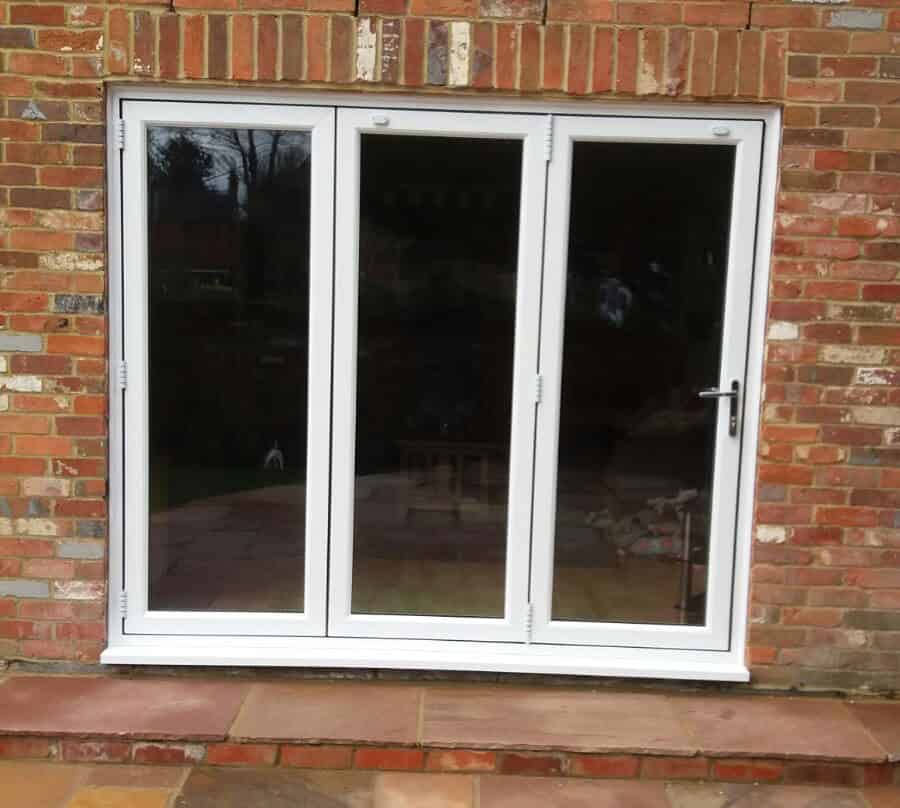 Aluminium Bi-Fold Door Prices
Looking for your own aluminium bi-fold doors? Give us a call today on 0118 956 6866 for competitive bi-fold door prices in Wokingham.
If you're looking for more information, don't hesitate to fill out our online contact form for a quick response. We're always happy to hear from potential customers regarding design choices and ideas.