Lean-To Conservatories Wokingham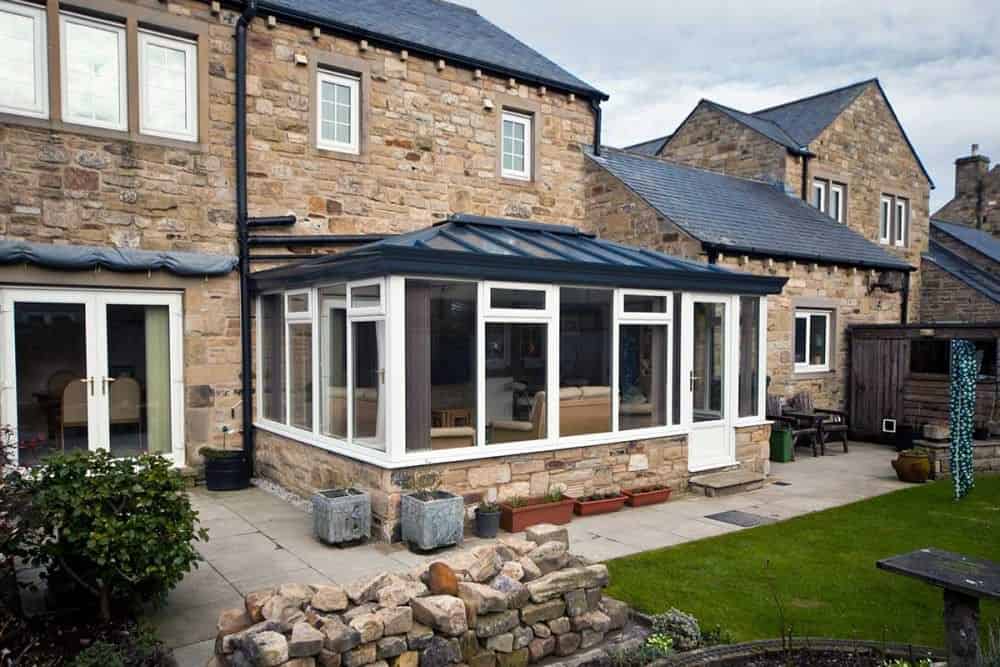 Incredible Lean-To Conservatories in Wokingham
Lean-to conservatories are one of the most spectacular, yet cost effective home improvements in Wokingham. They are incredibly efficient and they can extend from almost any area of your home.
Whether you have a bungalow, cottage, terraced house or any other property you are sure to be able to benefit from a lean-to conservatory installation.
Here at Abbey Windows, we design and install state of the art lean-to conservatories throughout Wokingham, offering customers a simple and efficient way to create additional space.
Unlike traditional brick built extensions, a lean-to conservatory adds a light and bright area for you to enjoy, and has a stylish, glass structure.
Read on to discover why our lean-to conservatories are such a popular Wokingham home improvement.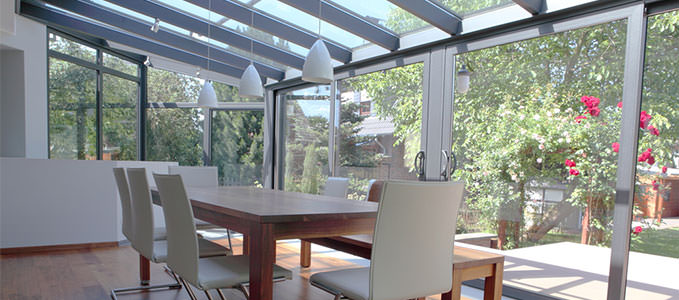 Practical Living Space – Lean-To Conservatories Wokingham
If you are in need of additional living space that is functional yet beautiful, then a lean-to conservatory could meet your requirements.
Lean-to conservatories are ideal for Wokingham homes where the space you have is awkward or small.
Perhaps you need a conservatory alongside of your property, ideal for creating a utility room or sun lounge, maybe you want a kitchen extension, creating a stunning dining area. Even if you are looking for a large living area where you and your family can relax, our lean-to conservatories are the ideal solution.
Incredibly practical and versatile, lean-to conservatories are highly sought after throughout Wokingham.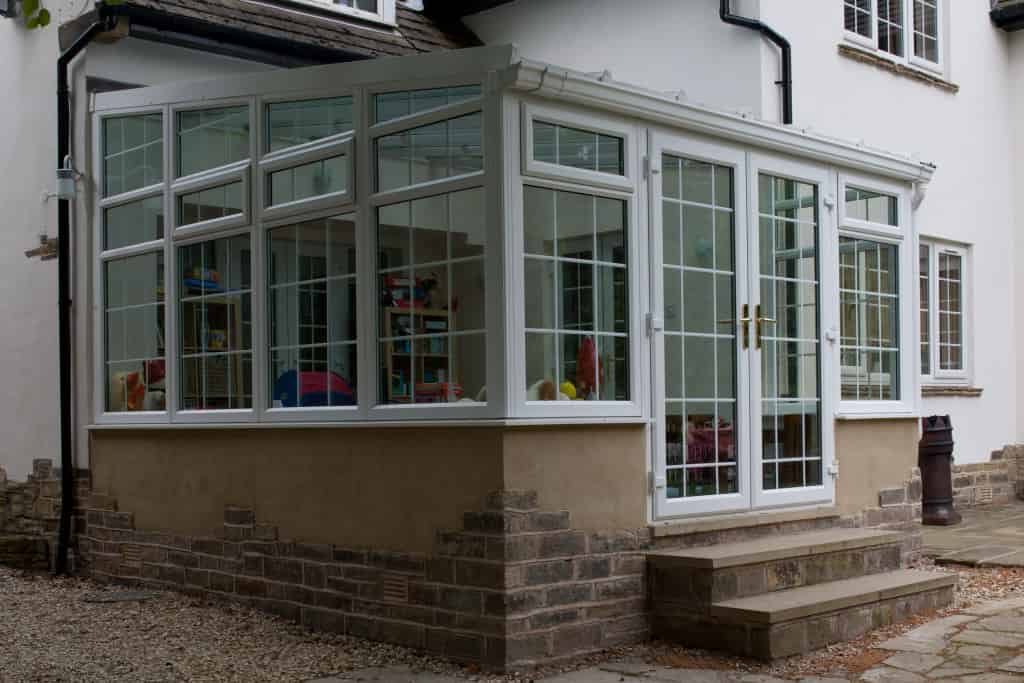 Thermally Efficient Lean-To Conservatories in Wokingham
Our lean-to conservatories are constructed with impressive uPVC frames. This means that you get the benefit of the superb thermal performance of the Liniar design.
The frames we use for our conservatory structures have a multi-chambered profile and a thermal dam to minimise heat loss. This is supported by innovative 'bubble' gaskets and glazing flippers, which stop cold transfer and protect your new living space from the elements.
These clever designs work in unison to ensure you have an additional room that you can use all year round, whatever the weather. They even achieve an outstanding Windows Energy Rating of A+12.
Coupled with our Ultraframe conservatory roofs, these conservatories are exceptionally energy efficient.
When you choose lean-to conservatories in Wokingham from Abbey Windows, you will enjoy a room that is cosy and comfortable all year round, no matter how cold the weather gets.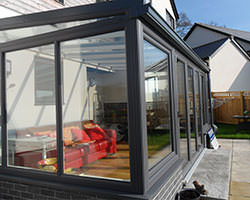 High Security Lean-To Conservatories
Protecting your home from unwanted visitors is a central consideration with all double glazing, and conservatories are no different.
The profiles we use to construct your conservatory are internally reinforced for additional strength without the need for steel structures. This makes them sturdy and robust, and very difficult to break.
Our lean-to conservatories benefit from state of the art Yale locking systems on all openings. These high security locks are so impressive, they have even achieved Secured by Design accreditation, making them leaders in the industry.
You can count on your Wokingham home and family being safe and secure when you choose a lean-to conservatory from Abbey Windows. Your protection is our priority, so we only install the very best, most secure home improvements.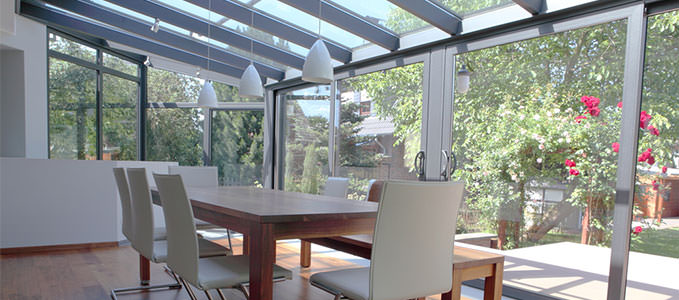 Stunning Style with Lean-To Conservatories in Wokingham
Lean-to conservatories are so incredibly stylish. Despite offering the most value out of all conservatory designs, they are exceptional when it comes to aesthetics.
They lean up against your property, rather than protrude from it, which enables them to fit under low eaves and into narrow spaces. This also helps them to look amazing, like a perfect glass extension from your home.
Every lean-to conservatory we offer can be adapted to meet your needs. You have a range of options for the entrances to the outdoors, such as glazed doors, French doors, and for ultimate luxury, bi-fold doors.
You can also choose to finish your new conservatory in one of a number of colours and woodgrain foils. Ideal for blending your new living space in with your home, or for creating a traditional appearance that complements older properties.
Our lean-to conservatories are designed to meet your needs, so our designers will meet with you to discuss what it is you want from your extension, and how you imagine it to look. They will then create a unique design that is as close to your vision as possible.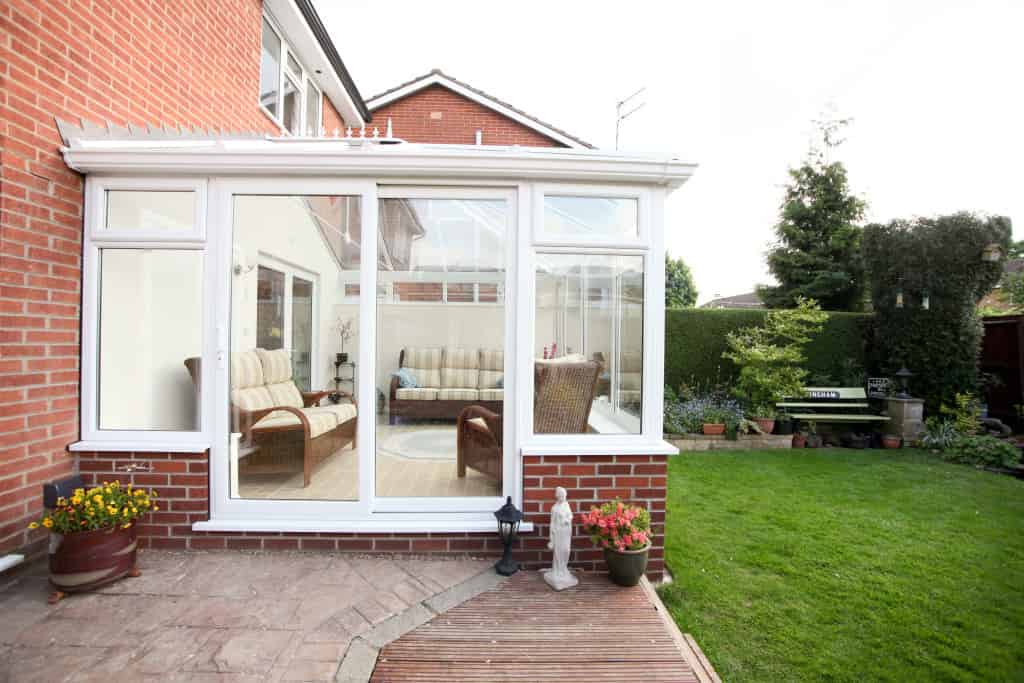 Lean-To Conservatories Prices in Wokingham
Prices for lean-to conservatories in Wokingham offer great value for money, and with so many options in the designs, they can be tailored to suit any home improvements budget.
Visit our online designer to get personalised conservatory prices in Wokingham, or you can contact us and our friendly team will give you all the help you need.