uPVC vs Aluminium Bifold Doors
Bifold doors are one of the most modern home improvements you can choose, offering unique and high performance style and functionality, whether you opt for uPVC or aluminium frames.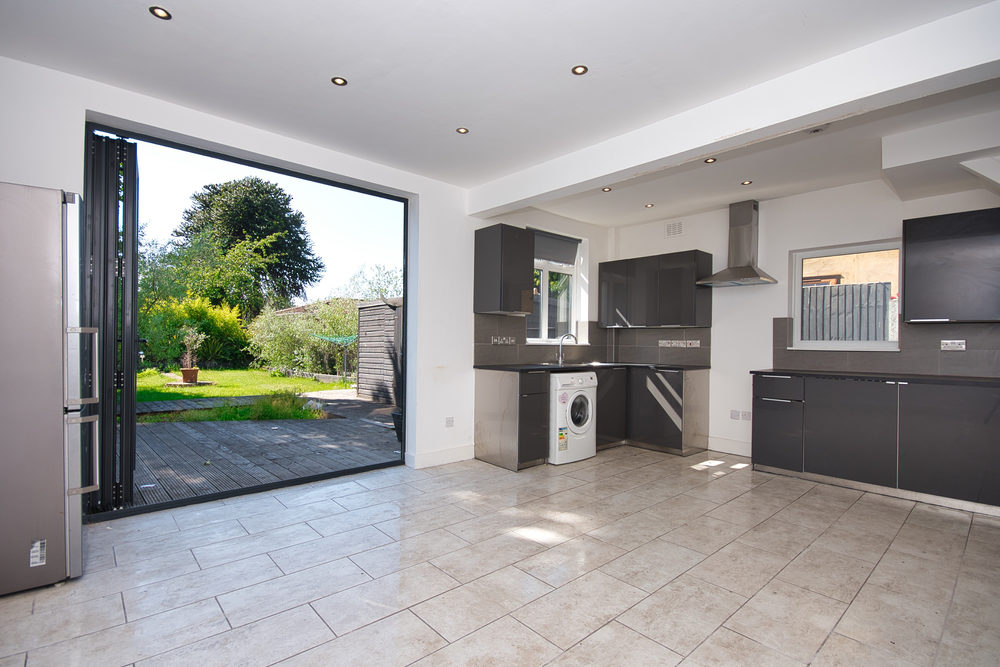 If you're unsure which is right for you, or even what the main differences are between the two, we've put together this handy guide to help.
At Abbey Windows, we've been improving homes since 1986, so we have the experience and expertise needed to recommend the perfect new bifold doors for your home. Comparing uPVC vs aluminium bifold doors is an excellent way to decide the best choice for your home.
There are advantages to both, and each would make a fine addition to your property. We'll outline some of the key elements so you can make an informed decision. If you're still unsure and would like our expert advice, you're welcome to contact us online for more information.
uPVC Bifold Doors
uPVC bifold doors are one of the most popular home improvements chosen by customers across the UK because of their customisable and cost-effective nature. Bifold doors are increasingly popular as an alternative to traditional patio doors, and uPVC bifolds mirror this aesthetic for a cohesive appearance that combines traditional appeal with modern functionality.
uPVC is one of the most customisable materials on the market, so it's easy to make your new bifold doors look exactly the way you want. You can make a splash with bright and bold colours, or opt for a traditional woodgrain finish. uPVC frames are slim yet strong, so you can enjoy outstanding views over your property uninterrupted.
uPVC is also a much lower maintenance material than timber profiles, so you'll enjoy advantages over those if you're looking to replace them. However, they will require more upkeep than aluminium frames and can suffer from warping compared to these more modern styles. Their lower cost may make them seem more appealing initially, but you may need to pay out sooner to replace them, potentially costing you more in the long run.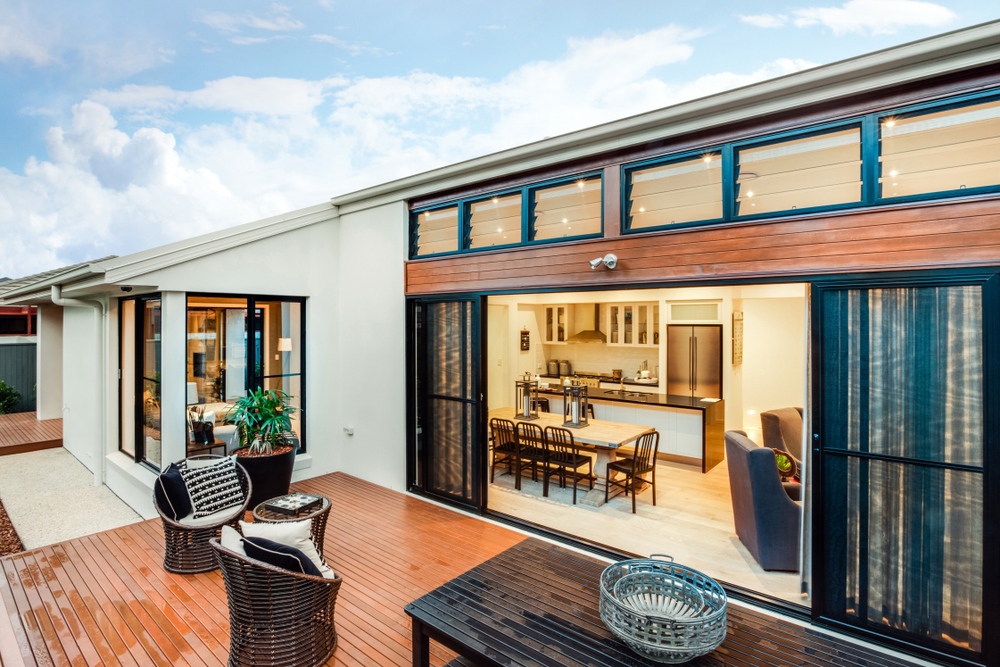 Aluminium Bifold Doors
Bifold doors are already a modern aesthetic, and aluminium profiles enhance this even further when it comes to style and performance. Aluminium bifolds are impressively energy-efficient, with thermally resilient profiles to keep warm air inside your home and cold air outside at bay for a more comfortable living space all year round.
Aluminium is renowned for its strength and durability. While its sleek and strong frames, you don't have to compromise when it comes to style over performance. Similarly, its profile it impressively weatherproof, resisting the elements and continued use over time to stay looking its best for longer, so you won't have to spend much time maintaining your aluminium bifold doors – simply wipe them occasionally with a damp cloth to restore their aesthetics.
A key factor to consider with aluminium bifold doors is their initial cost, which may potentially give any homeowners looking to invest momentary (and monetary) pause for thought. Yet it's worth remembering that aluminium is precision-engineered and built to last, so it is sure to stand the test of time. After your initial cost, you won't have to replace your modern bifold doors for many years, making them a cheaper long-term investment even with their initial cost. When you choose a home improvement, you don't want any unnecessary stress or worry. Choose modern aluminium bifold doors for total peace of mind.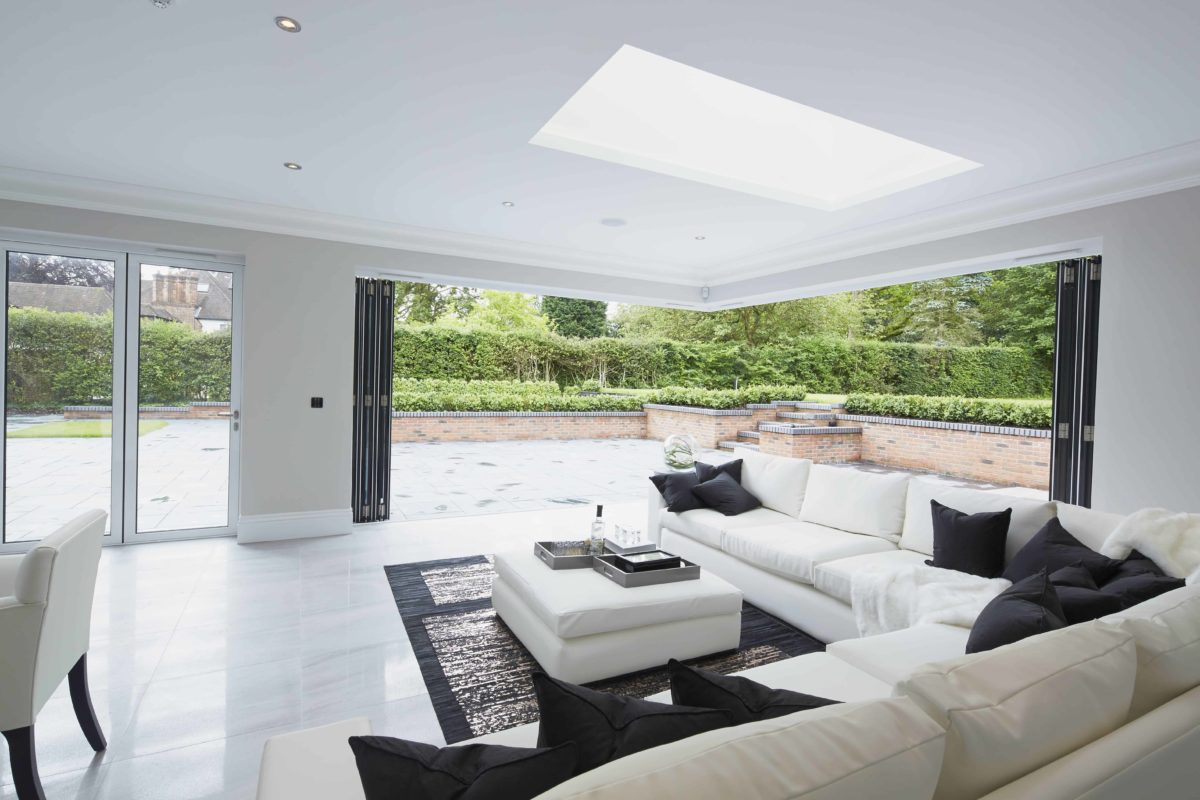 Comparing uPVC & Aluminium Bifold Doors with Abbey Windows
Here at Abbey Windows, we've been installing bifold doors in uPVC and aluminium for many years, so we understand how to recommend, design and install the perfect products for your property. If you're looking to invest in either uPVC or aluminium bifolding doors, we'll work closely with you to identify the best choice for your needs.
Once you've considered the differences between uPVC and aluminium bifold doors to make the right choice for you, why not use our online quoting engine? You can enter your specifications and receive a competitive price for both uPVC and aluminium bifold doors instantly.
To discuss the merits of aluminium vs uPVC doors further with our friendly and professional team, we welcome you to call us on 0118 956 6966 or reach out via our online contact form. We'll be happy to help and advise with whatever you may need.